Chatterbox: how refugees are getting people talking
People who seek shelter in countries outside their own can face persecution and misunderstanding. But they bring skills and talent which often remain untapped. To mark Refugee Week – which celebrates the contribution that refugees make to the societies in which they live – we talk to Mursal Hedayat, the founder of Chatterbox,  a social enterprise that employs skilled refugees as language tutors.
Patuni fled Kabul in Afghanistan in 1994. She was a qualified engineer with a decade of experience.
She had been one of only five women in a class of 100 civil engineers at Kabul University, and part of a hopeful generation of Afghanis who were trying to transform their country. 
During the Afghan Civil War in the 90s Kabul was increasingly under threat from the Taliban. In 1994 they exploded a bomb at a wedding ceremony in Kabul, killing 70 people. Patuni decided to leave.
She travelled overland, eventually ending up in London. For the next ten years she went through a succession of low-skilled jobs, including working as a cleaner. 
Patuni's daughter Mursal Hedayat says that experience is common. "Despite having above average levels of education and training, compared to other minority groups, refugees have significantly lower employment rates, including significant underemployment in work that is typically very unsociable, doesn't really lead to other work that is higher skilled or more rewarding and is very low paid," she says.  
She goes on to explain why this is. "If you walk into the wrong employment office and you have a foreign name and a massive gap in your CV, that can count against you." 
Chatterbox aims to put this untapped potential to better use. As Mursal puts it: "The one thing you can't deny is that refugees are really good at languages, often speaking three or four of them."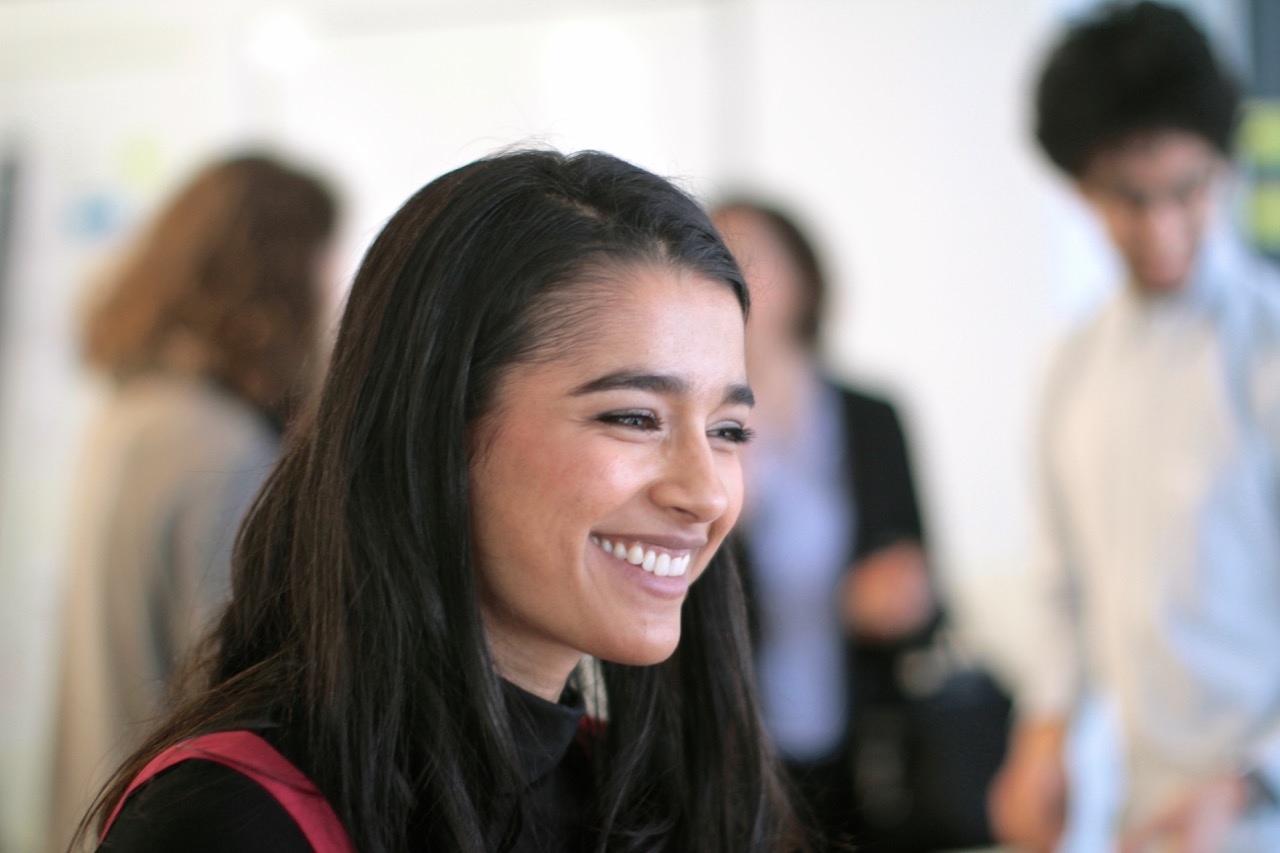 Inspired by her mother's experience, Mursal Hedayat (pictured above) established Chatterbox in 2016 as a social enterprise which employs refugees as language tutors for individuals and organisations. Service users get one-to-one tuition, online or in person.
The refugees come from many diverse areas of work but include architects, dentists and pharmacists from places such as Syria, Iran and and Congo.
Languages currently on offer include Arabic, Korean, Kurdish, Swahili and Farsi. Chatterbox pays the London Living Wage of £9.75 per hour and tutors teach for an average of between eight and ten hours a week. Lessons start from £15. 
The organisation had a successful trial by language students at SOAS University of London earlier this year and will now run a further pilot at Edinburgh University. For students, it was a much needed avenue to practise the languages they were learning. 
Ahmed Dica and Rebecca Stacy, who are taking the African Studies degree at SOAS, commented: "We managed to practise our conversational skills with someone who speaks a different dialect of Swahili, we are confident speakers and so, for the first time, we were able to practise with a native speaker outside of our familiar university setting." 
Just as importantly, the sessions helped promote understanding: "I have developed greater empathy for the situation people in her country face," said Jacob Marchewicz, studying Chinese and Korean.
Some unexpected social impacts also came to light during the trial. One-third of the language tutors decided to go back into higher education as a result of their experience, including three who have been offered places at SOAS.
The impact on the tutors has been tangible too, says Hedayat. "Through Chatterbox, they have gained critical insights into living and working in the UK, essential local work experience for their CVs, and the dignity and confidence that comes through working in a role that respects their individual skills and aims to raise their aspirations."
If that wasn't motivation enough, Hedayat speaks movingly about her empathy for the tough times her tutors have been through: "This group of doctors, dentists, lecturers, lawyers, actresses and architects have each shared the experience of being forced to abandon not only their physical possessions and social connections when they became refugees but also the professional identities they had worked so hard to build, through absolutely no fault of their own. I can't imagine what that must feel like." 
Happily, it has also been a springboard for some of the tutors to secure work and voluntary experience, some in the area of their former professions.
The will to empower refugees by utilising their skills properly is not confined to the UK. For example, in Finland social entrepreneurs have set up Startup Refugees, which maps the skills of newcomers with the intention of finding them work at the earliest opportunity.
Juliet Cornford, social enterprise advisor at the British Council, commented: "Chatterbox provides a compelling example of how social enterprises around the world are developing solutions based on the skills that refugees have rather than providing short-term solutions."
There is also an impact on wider society. Hedayat has found that a majority of customers outside of universities have been attracted to Chatterbox because of the social mission. 
She sees this as "a terrific thing if it were to scale as encouraging people to learn languages is an economic priority for the UK as well as being conducive to a more tolerant and understanding society". 
The language skills deficit has been estimated to cost the UK £48bn a year.
Chatterbox received a £15k investment from Bethnal Green Ventures in August 2016 and won £40k from Nesta's ShareLab fund last month. Hedayat thinks further investment might come from an angel investor or crowdfunding in invest in personnel team. She says: "In order to operate at the scale required for Chatterbox to be financially sustainable and scalable, we need to build a proper team."
And as for Patuni? Well, she's also making her own social impact. Not only as an Afghan community leader and headteacher of Camden Afghan Community supplementary school teaching maths, English, and Persian, but as a classroom language assistant to boot.
Like mother, like daughter, it seems.