Seven things we learned from the AVPN Landscape reports
The AVPN conference this month saw more than 700 attendees convene over three days to collaborate and share knowledge.
During the conference, AVPN presented two wide-ranging reports that sought to provide an overview of the philanthropy and social investment landscape in Asia as a guide for social investors to opportunities in the region.
Given the vast geography and differing cultures, the reports were presented in two volumes: one covering north and south Asia (China, Hong Kong, India, Japan, Korea and Taiwan) and the other southeast Asia (Cambodia, Indonesia, Malaysia, Myanmar, Philippines, Singapore, Thailand and Vietnam).
As well as providing an overview and drawing out common themes, the reports contain individual country profiles. One of the interesting features of the reports is a dashboard that uses a traffic light system to describe how each country is performing with regard to the UN Sustainable Development Goals (UNSDGs).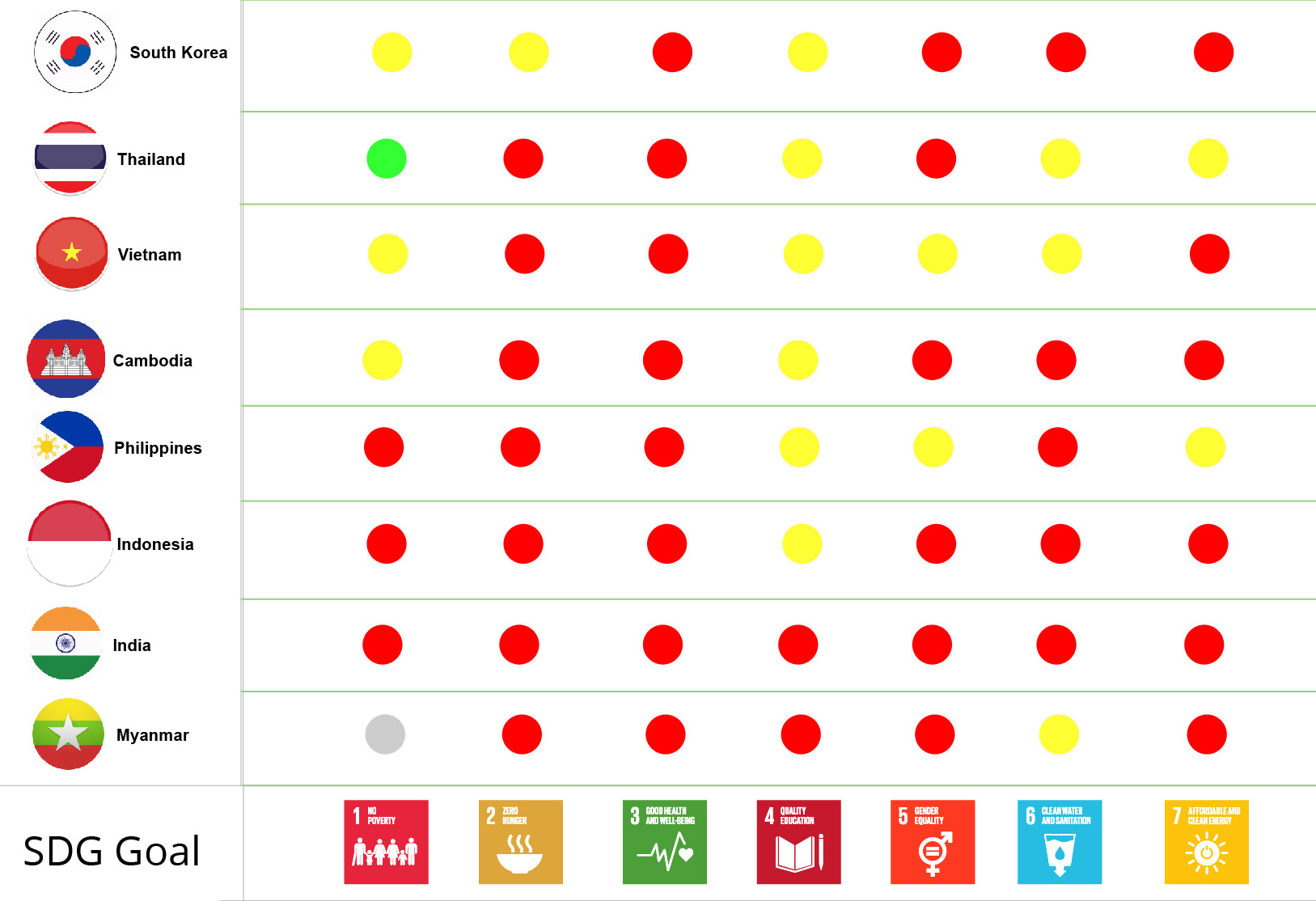 For anyone interested in how social economies are developing in those countries, the reports are certainly deserving of a considerable investment of your time. In order to whet your appetite for a longer read, we pulled out seven things that should serve to pique your interest.
1) India, Singapore and South Korea have the most mature social economies; Taiwan, Vietnam and Cambodia have the least
AVPN concludes that for a country to have a mature social economy there must be a maturity of actors in an ecosystem: government, social ventures, social investors and enablers.
India and Cambodia, together with Myanmar, still have a quarter of people living below the poverty line.
2) The most challenging SDG for southeast Asia is No 15: life on land
The UN defines this as protecting, restoring and promoting sustainable use of terrestrial ecosystems, sustainably managing forests, combatting desertification, and halting and reversing land degradation and halting biodiversity loss.
The reports note that environmental issues are uniformly red on the dashboard across countries. Challenges are numerous, from issues of energy access and infrastructure in emerging economies, to climate risk mitigation and natural resources management in the island countries of Asia.
3) Governments play a key role in fostering the social economy
Regulatory environments for social purpose organisations (SPOs) and investors vary widely across the region, meaning there may be many undocumented (and unregulated) SPOs that, with no formal state recognition or legal form would find it very difficult to attract investment.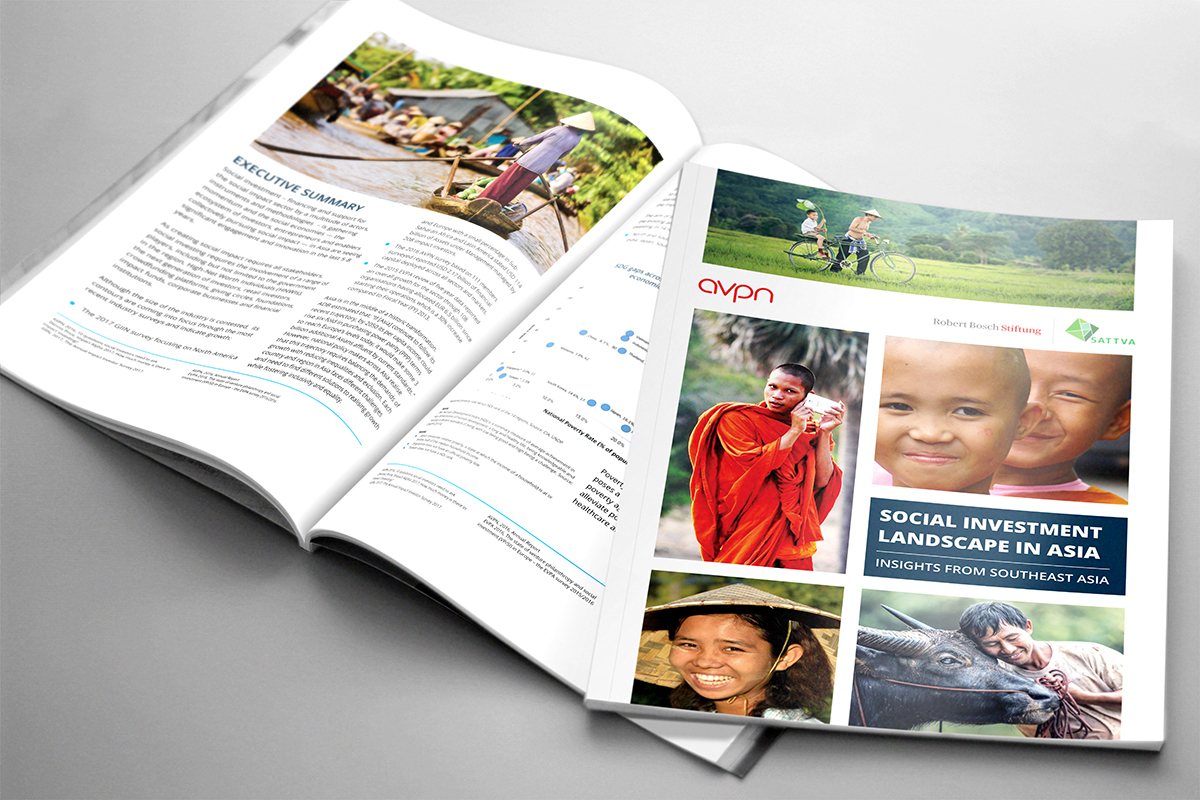 4) South Korea is the only east Asian country that legally recognises social enterprises 
The country offers multiple incentives including payroll subsidies for three years, sales channel development and preferential procurement from social enterprises in addition to funding and ecosystem-building support for the growth of social enterprises. 
The government is the largest social investor and incubator in South Korea. The Korean Social Enterprise Promotion Agency (KoSEA), a state-run incubator for social enterprises, the Korea Social Investment Fund (KSIF), the Seoul Social Economy Support Centre, as well as a range of SME financing products and preferential access to public procurement bidding, have been established.
5) Responsible investment is emerging as a strong mainstream market force for impact
The more advanced Asian economies such as Japan, Hong Kong, South Korea, Taiwan, Malaysia and Singapore are leading the way in adhering to environmental, social and governance factors when making investment decisions.
Financial instruments such as ESG bonds, socially responsible exchange traded funds (ETFs), corporate sustainability indices and green bonds have provided an infusion of mainstream capital for socio-environmental funding. 
6) Intermediaries are critical catalysts to build social economies
AVPN found that social economies have advanced considerably because of them. Activities such as incubating SPOs, promoting cross-sector collaborations and forging partnerships between diverse stakeholders were noted.
Investors wanting to learn about SPOs were assisted through workshops, conferences, startup weekends and business competitions. 
7) Corporates potential in the social economy is yet to be realised
Philanthropic contributions in the form of corporate social responsibility (CSR) are ubiquitous and present in all 14 regions. However the integration of CSR with business leading to shared value approaches is less common.
Japan and South Korea have several examples of corporates establishing venture philanthropy approaches and setting up equity funds for impact investing.
For example, the SK Group is a leading South Korean conglomerate that has launched a US$9m private equity fund for social enterprises, besides establishing an online platform for them and developing a course in collaboration with the local university on social enterprises. 
In Japan, the Seibu Shinkin Bank, a community bank, has partnered with the Nippon Foundation and Entrepreneurial Training for Innovative Communities (ETIC), an NGO, to start Change, a loan programme to support the growth of social businesses through unsecured loans.
Seibu Shinkin and the Nippon Foundation conducted due diligence, and ETIC provided business support to social enterprises in an innovative partnership. As of May 2015, 28 organisations had taken advantage of the Change loan.
For those wanting a deeper look at the reports, the AVPN Landscape reports can be downloaded here.