Social enterprises seek to end historic indigenous inequalities 
Indigenous people around the world are benefitting from the interventions of social enterprises, writes Ellie Ward.
New Zealand's indigenous Māori community makes up around 15% of its total population, making them the country's largest minority group. From afar perhaps the most common images associated with Māori culture include sports teams intimidating their opponents with the haka or distinct tā moko body and face markings. 
Looking beyond these celebrated traditions there is an important story to tell about inequality and social justice. The 2008 and 2010 New Zealand General Social Surveys found that people who identified as Asian, Māori or Pacific peoples reported the highest levels of discrimination on the grounds of skin colour, race, ethnicity or nationality in New Zealand. 
A 2014 study by Victoria University of Wellington assessed various indicators of inequality and found that Māori citizens had shorter life expectancy than non-Māori citizens in New Zealand.
It also found that while, on average, all ethnic groups have increasing proportions of people who are overweight or obese, the highest increase was among the Māori population. Inequalities were also found in educational achievement and suicide rates. 
This level of inequality is being challenged however. Māori-led social enterprises are taking a stand across New Zealand.
Fighting fit
Levi Armstrong is the co-founder of Patu Aotearoa and describes himself as "of Māori descent, born and bred in New Zealand". He believes there is a strong connection between the ethos behind social entrepreneurship and Māori culture. 
"There are many social issues within Māori whānau [family] – mental health, levels of crime, etc. We have the problems and we also have the solutions…In New Zealand Māori people haven't really adapted to the mainstream, there is too much separation. This is why we need Māori-led iniatives," explains Armstrong.
Patu Aotearoa is a social enterprise on a mission to reduce inactivity and obesity levels in the Māori community, which in turn links to improved mental health. It delivers a range of accessible fitness activities (pictured above) that specifically target isolated individuals who find mainstream, commercial gyms intimidating or too expensive. 
A typical day for Armstrong (pictured below) involves waking up at 3am (!) so that he has time for his own workout routine, running activity sessions for new mums from 9am, leading fitness workshops for 'at risk' teenagers during the day and managing staff and the day-to-day administrative tasks of the business. While the focus is on fitness, Patu Aotearoa is "unique" explains Armstrong.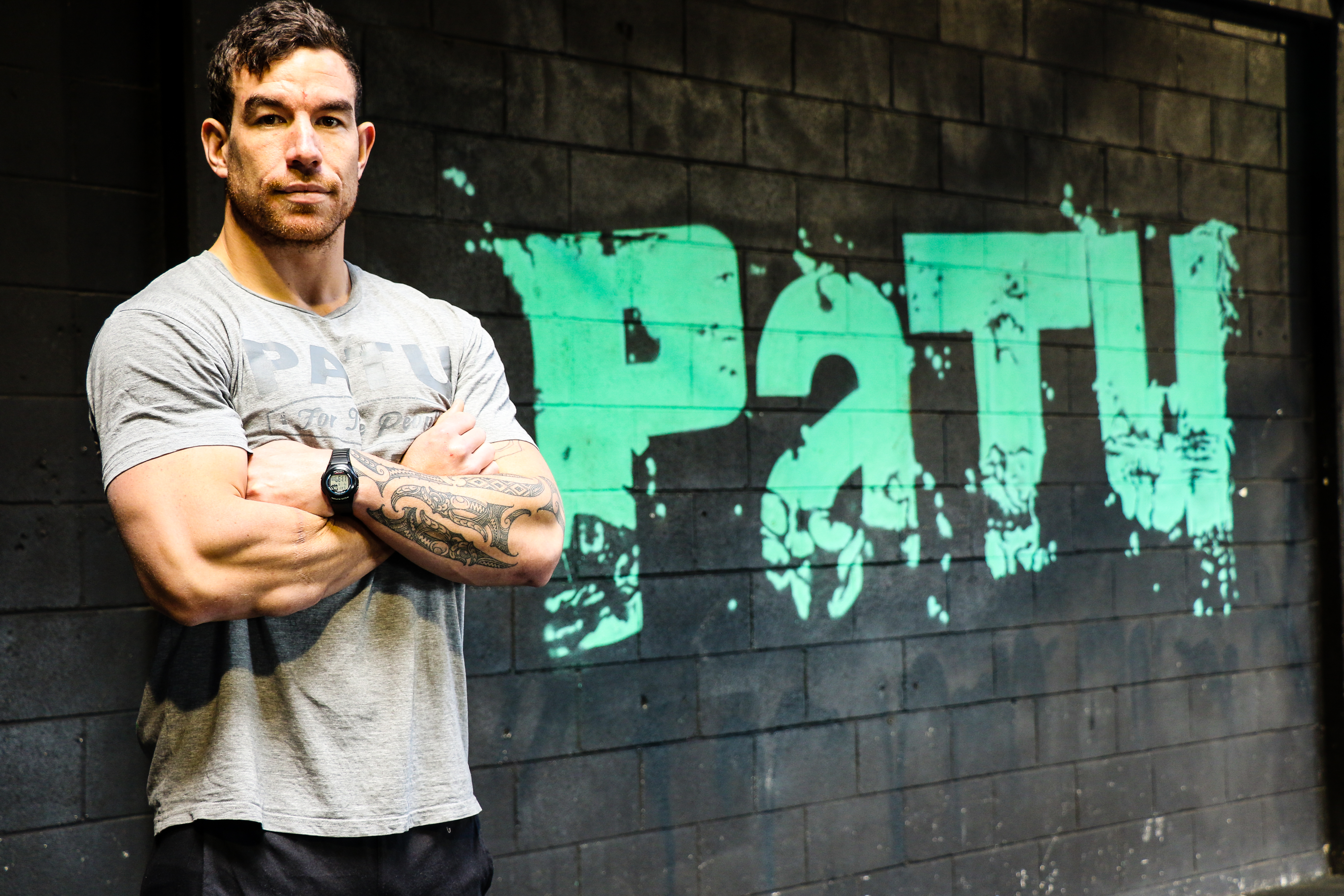 "We don't say we're a gym, because some people get put off by that term. We provide a community space where whānau can get together, work out, have some fun and forge new relationships," he says.
Tokotoko Solutions is another example of where the worlds of social enterprise and Māori communities collide. It works with schools, agencies, employers and families to provide young people at risk of being unemployed with mentoring support and employability skills.
The enterprise's business model reflects the symbolism of the Tokotoko, a traditional Māori ceremonial walking. The object is a symbol of authority and wisdom, and with it comes the responsibility to pass acquired knowledge and values to the next generation. 
Te Hiku Youth also works with young people and provides another example of Māori social entrepreneurship. It delivers programmes that aim to improve the health and wellbeing of young people living in the far north of New Zealand, resulting in a reduction in the risks of suicide among this group.
Policy progress
Ingrid Leary, country director for the British Council in New Zealand and the Pacific, explains that levels of understanding of social enterprise vary across the country. Whether it's in the private or public sector, "it depends on who you are talking to". 
"The fact there isn't clarity about the definition does make it difficult."
Louise Aitken, general manager at Ākina Foundation in New Zealand, agrees that the lack of policy on social enterprise should be a priority area for advocates of the sector. She also reflects: "We have seen quite a change in the last 12 to 18 months here in New Zealand; we're starting to see more public dialogue around social enterprise."
The Ākina Foundation exists to support and grow the social enterprises. It has been working closely with the New Zealand central government to build understanding about the opportunities social enterprises can deliver economically and in community development. 
Earlier this year the government committed to a four year partnership with the social enterprise sector, allocating over NZ$5m for a number of programmes and initiatives to help start-ups and more established organisations achieve the greatest sustainable social impact possible. 
"This was quite a catalytic moment for social enterprise in New Zealand. We see this injection of capital and support leading on to the sector being able to establish and get what we need to achieve long-term success," explains Aitken.
Ka koroki te manu – Creating our tomorrow
The Ākina Foundation is also currently preparing to host the Social Enterprise World Forum, which it is hosting in Christchurch in September. This will be the first time the forum has been held in New Zealand since it was established in 2008.
Aitken explains the forum aims to provide a place for social entrepreneurs to connect with one another and "really understand the community they are in". New Zealand's Māori heritage will also play a prominent role during the event in Christchurch.
"Going back generations, Māori entrepreneurs have had a social purpose," says Aitken. 
Leary agrees: "Social enterprise is a Western paradigm way of articulating what happens inherently in indigenous societies. This is true in Aotearoa New Zealand but also the rest of the Pacific. Where perhaps in Western societies people do business and hope that it has an impact on their community, in New Zealand and the Pacific, in indigenous cultures people work for the community and if it has a business outcome then that's a plus."
Worldwide movement
It is not just in New Zealand where social enterprise and indigenous communities are coming together. For example, the Cape York Partnership in Queensland, Australia runs Bama Services, which provides industry-based employment opportunities in sectors such as construction. Around 76% of the company's employees identify as indigenous and it is 100% indigenous-owned. Bama also supports employees with personal challenges they may face including health, wellbeing and housing. 
In 2013, Social Ventures Australia (SVA) launched the Indigenous Social Enterprise Fund. This was a two-year pilot fund to provide investment and business support to indigenous social enterprises. Investment packages combining grants with an interest free patient loan and flexible repayment terms were offered to enterprises. 
An impact assessment carried out on the pilot fund concluded that while indigenous social enterprises had a "real drive" to maximise their social impact, a product providing capacity development support to fill critical skills gaps was needed, as well as more socially oriented patient-capital that offers more risk-tolerance. 
Across the globe in Canada there are also examples of indigenous social enterprises tackling unjust societal inequalities. Aki Energy is a non-profit Aboriginal social enterprise that is working to reduce energy bills of First Nations communities through its renewable energy offerings, including geothermal and solar thermal energy. 
Indigenous peoples around the world have battled with damaging societal inequality for decades. Discrimination, health and educational inequity and employment challenges have become the norm. The theme of the Social Enterprise World Forum this year is therefore more poignant than ever: Ka koroki te manu – creating our tomorrow.
The phrase comes from a traditional Māori prayer about the bird songs of the morning chorus. The dawn birdsong symbolises a wake-up call and welcome to the challenges and glories of a new tomorrow.