Social enterprise and education: disrupting global curriculums
How are universities around the world supporting the social enterprise ecosystem? Ellie Ward investigates.
 "The business of business is business. The one and only one social responsibility of business [is] to use its resources and engage in activities designed to increase its profits so long as it stays within the rules of the game." – Milton Friedman, 1970.
During the 30 years he spent at the University of Chicago, Milton Friedman advised global leaders, including U.S. President Ronald Reagan and British Prime Minister Margaret Thatcher, secured a Nobel Prize and became one of the most influential economists of the 20th century.
Today, however, universities all over the world are challenging the business school orthodoxy, preached by Friedman and others, that prioritises profit maximisation above all else. Increasingly, higher education institutions (HEIs) are engaging with the social enterprise sector to find sustainable solutions to issues around inequality and social justice.
Universities see the social enterprise sector as providing routes into employment
Juliet Cornford, social enterprise advisor at the British Council, says: "Universities see the social enterprise sector as providing routes into employment. They are starting to recognise that social enterprise is a growing part of the economy and that it is a valuable channel through which to contribute to civil society and the wider community."
A report published last year surveyed more than 200 HEIs from 12 countries, including Canada, Greece and Kenya, and found that 75% of them were currently working with the social enterprise sector in some way. Social Enterprise in a Global Context: The Role of Higher Education Institutions also found that 52% of HEIs working with a social enterprise, or which had done so previously, stated that their partnerships had involved international activity.
Links between Coventry, South Africa and Ghana
Dr Stephen Dobson is a senior research fellow at the International Centre for Transformational Entrepreneurship at Coventry University in the UK. His team has been working with universities in Africa to provide social enterprise development support.
"In Sub-Saharan Africa, they've got the highest levels of overseas entrepreneurship in the world. Most of this entrepreneurship is subsistence; it's about putting food on the table. Whilst people are engaged in those activities it is very hard for them to break out and see themselves as being a potential employer of other people and creating some sort of social impact," Dobson explains.
Coventry University, along with Stellenbosch University in South Africa and the University of Cape Coast in Ghana founded the Africa Institute of Transformational Entrepreneurship last year.
Its aim is to help develop new and existing social enterprises (for example, through an incubator for social ventures in Accra, Ghana) and ensure that graduates are equipped with the skills needed to find sustainable solutions to pressing social and environmental challenges, through practical training sessions and an online portal for students to receive virtual mentorship and support.
Across the Atlantic, the British Council-backed Playground Heroes programme is training 250 students from HEIs in Mexico with skills such as conducting market analysis, writing business plans and pitching projects successfully.
The overarching aim of the programme is to promote community-led social development, by raising awareness among students about issues affecting their local area, such as gender inequality, and encouraging them to gain a better understanding of how social enterprise models have the potential to address some of these issues.
Southampton's Social Impact Lab
Dr Pathik Pathak (pictured below) is the faculty director of social entrepreneurship and director of the Social Impact Lab at the University of Southampton in the UK. He explains that social venture support among HEIs is evolving. "Our mission is to produce world-class talent for social impact. That means we've been on a journey from focussing solely on social entrepreneurs starting up ventures to supporting the entire eco-system."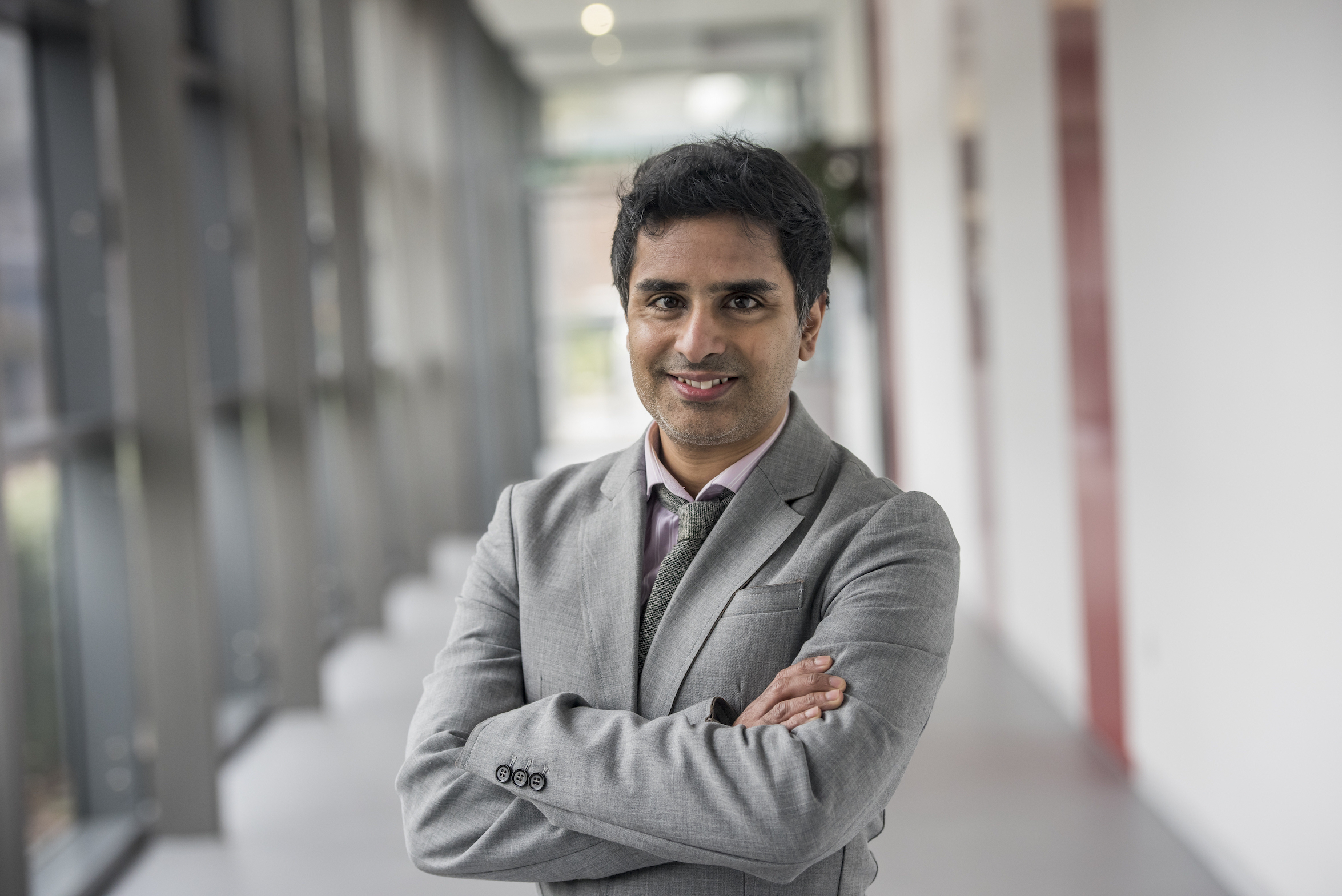 Students at the University of Southampton are able to take a social enterprise module, in which they are tasked with identifying local challenges and developing sustainable solutions to them.
The university also coordinates local and international placement schemes for students wanting to gain practical experience working for a social venture and has collaborated with the British Council to develop social enterprise-focussed partnerships with HEIs in India.
Through the Social Enterprise Education Programme, the University of Southampton, the Indian Institute of Technology in Madras and the British Council have embarked on a mission to mainstream social enterprise education.
As part of this programme, an international conference was held in Chennai, India last year, bringing academics, students and practitioners together to share research findings and best practice. A website has also been launched for those involved in the programme to share resources, such as funding and student exchange opportunities.
In neighbouring Pakistan, the Sukkar Institute of Business Administration (IBA) launched a pilot social enterprise incubator last year with the particular focus of supporting the rural local community. Ikhtiar Khoso, director of the Centre For Entrepreneurial Leadership and Incubation at Sukkar IBA, explains that of the two social enterprises developed through the pilot "one did not germinate successfully, while the other, which is focussed on women artisans, became successful".
The Social Enterprise in a Global Context report found that 54% of HEIs would be most likely to support and assist in the development of social enterprises that are helping to develop a specific community. Other priority areas selected by the HEIs surveyed included vulnerable children and young people, and health and wellbeing.
Pathak explains that business schools initially drove HEI interest in social enterprise, but that it is increasingly becoming a priority for other disciplines. "You get a lot of interest from social sciences. The intersections of social policy and social entrepreneurship are increasingly blurring," he says.
Students are also pushing forward this agenda, encouraging HEIs to incorporate social enterprise initiatives into curriculums and departments. At the University of Southampton, the popularity of its Enactus student society demonstrated student motivation to engage with social entrepreneurship.
Our research has found students are far more conscious about their responsibilities to the community and the world at large
Enactus is an international non-profit organisation, which supports students to develop entrepreneurial projects with a social mission. For example, the Enactus Society at Southampton is currently working on nine projects locally and around the world, including one that has developed a way to purify dirty water through heat from the sun in Kenya and Malawi.
"Students really wanted to do things where they were getting their hands dirty, working with real ventures… Our research has found students are far more conscious about their responsibilities to the community and the world at large. They want to make a difference in a way that is truly sustainable," says Pathak.
It is this combination of student driven enthusiasm, a multi-discipline approach and commitment from all levels of staff to social entrepreneurship that will ensure projects are sustained beyond pilot runs, and truly integrated into the university as a whole.
Looking ahead, Cornford reflects that globally there is an appetite among HEIs to develop more digital forums through which students and academics interested in social enterprise can connect and share their ideas with peers in other countries.

Photo above shows Southampton's Enactus society working in Kenya.
This article appears in the Pioneers Post Guide to Education and Training for Social Entrepreneurs, contained within Pioneers Post Quarterly Issue 8, soon to be with subscribers. The guide has several stories exploring the links between higher education institutions and social enterprise, including a directory of courses and business support. Like to see it? Head this way to subscribe.