Hong Kong: why even wealthy societies need social entrepreneurs
The Hong Kong government is rich, but money can't solve every social problem. In 2013, a £50m fund was established to boost social entrepreneurship in a city where this is surprisingly hard to find. Anna Patton visits Hong Kong to examine the fund's progress and the challenges it has faced so far.
iBakery is a well-known social enterprise success story in Hong Kong. Established in 2010, the cafe and bakery chain, which trains and employs people with disabilities, now sells its wares in 11 locations across the city.
It's not alone: the restaurant review website OpenRice currently lists some 70 Hong Kong eateries tagged as "social enterprise".
But those driving social innovation say it will take more than individual successes to solve the city's stark inequality.
"We need systemic change for a more inclusive Hong Kong," says Ada Wong, who founded GoodLab, the city's first social impact hub, in 2012.
We need systemic change for a more inclusive Hong Kong
It may boast the world's third-highest concentration of individuals worth more than $30 million, but Hong Kong is also home to 1 million people (of a population of 7.3 million) living below the official poverty line. In 2016, income inequality hit a 40-year peak.
Supporting ideas
Government interventions typically provide safety nets for those in need, but the HK$500 million (£47.7 million) Social Innovation and Entrepreneurship Development Fund (SIE fund) is looking at longer term solutions gleaned from across society. Established in 2013, the fund aims to reduce poverty and social exclusion, and targets the poor as well as vulnerable groups including the elderly, people with disabilities, ethnic minorities and single-parent families.
"The Hong Kong government is rich, but money can't solve every problem," says the fund's chair, Professor Stephen Cheung. "We aim to encourage people, especially the younger generation, to come up with new ideas to deal with social issues."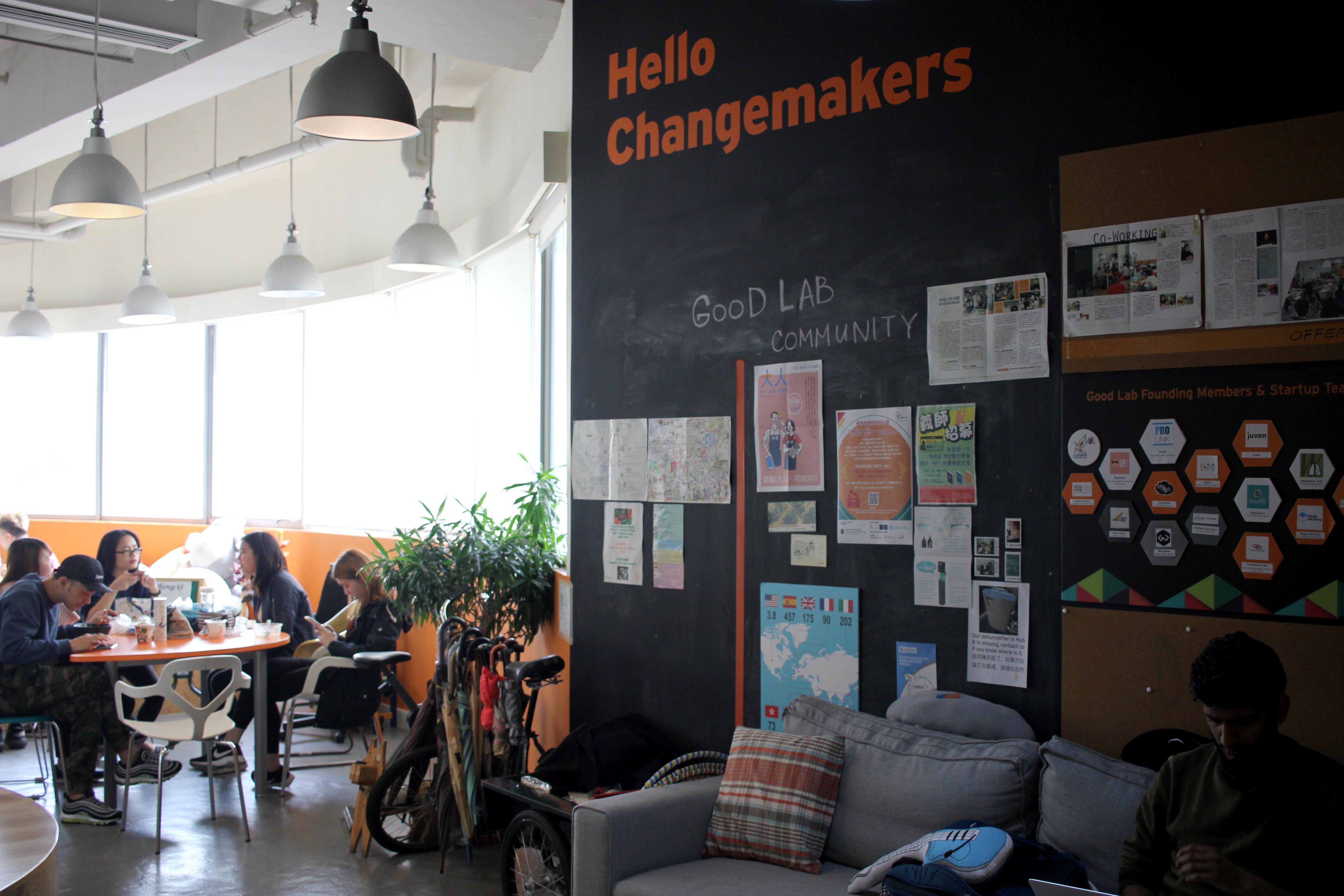 Inside GoodLab, Hong Kong's first social impact hub. Photo by Anna Patton
It's the ideas and entrepreneurs, rather than the funding, that are in short supply in Hong Kong. Through building capacity across the sector, funding innovative ventures and leading research, the SIE fund hopes to change this — and, says Cheung, to build up the kind of social innovation ecosystem found in places like the UK.
Sophia Chan-Combrink, head of education and society at the British Council in Hong Kong, points out that this approach is part of a global trend. "Many governments around the world are looking to foster social innovation as a means of developing new solutions to entrenched challenges, such as homelessness and unemployment," she says. "The UK is seen as a pacesetter in this area and there has been interest globally to learn from its experience, but interesting programmes are being rolled out in many other localities, such as Hong Kong, that also offer important learnings for the region and beyond."
In Hong Kong, there are encouraging signs that changes are taking place: the number of enterprises listed in Hong Kong's social enterprise directory more than doubled from 269 in 2009, to more than 600 in 2017.
We aim to encourage people, especially the younger generation, to come up with new ideas to deal with social issues
For Cheung, though, that's still "not as much as we wanted". He also wants to see more diversity: the sector remains dominated by social welfare organisations — iBakery, for example, was created by a hospital group. To help shift the balance, the SIE fund supports individuals (the first government fund of its kind to do so) and private businesses, not just NGOs. So far, over half of applications have come from individuals and 30 per cent from private companies.
Innovating for better services
The SIE fund has drawn down or earmarked a total of HK$190 million (£18 million) so far. That includes backing over 80 ventures to date (the target is 100 by 2018), at various stages from prototype to scale-up. Grants (as yet, it's all been grants rather than loans) are distributed via four different intermediaries — a federation of non-governmental social welfare organisations, an academic institution, an impact investor and a philanthropic organisation — enabling the fund to access a range of networks and expertise.
In most cases, grantees are expected to secure some funding from other sources, which allows for sharing of expertise (as well as risk); civil servants typically lack the knowledge and skills to support entrepreneurs effectively.
This mixing of minds is also crucial for out-of-the-box thinking, says Cheung: cross-sector co-operation has been "difficult" but is "one of the purposes of the fund [and] a key area we want to push", he says. The fund provides momentum for this through collective impact initiatives — forums gathering public, private, third sector and academic organisations around a theme, with the first focused on early childhood education.
Cheung, a professor of public policy at the Education University of Hong Kong, defines innovation as finding "a new way of doing something, to make it more efficient", either by adapting the process or applying new technology. He points to the fund's first flagship project, Food Co, as an example.
The online platform aims to streamline efforts of the numerous organisations across Hong Kong distributing food to the hungry (or 'food angels' as they're known) by tracking supplies of surplus food, volunteers and requests to better co-ordinate supply and demand. Six months after its launch, nearly 400 transactions had been completed, making use of about 100 tonnes of food. The service is to be rolled out to all 18 Hong Kong districts from early 2018.
"We're not another food angel — we're providing an innovative way to provide better services", says Cheung.
From philanthropy to shared value
Cheung says the biggest challenge of the fund has been communicating an unfamiliar concept. Initially, people equated social innovation with a narrow view of social enterprise, so an important goal has been to raise awareness of the much broader meaning of innovation. Ventures supported by the fund to date have been showcased in a mobile exhibition truck, through a short film competition and in a weekly column in the am730 newspaper.
There's also a need to get private companies on board. Despite a strong tradition of corporate philanthropy, giving time or expertise is still uncommon; attitudes are starting to change, says GoodLab's Wong, but they're "moving very slowly".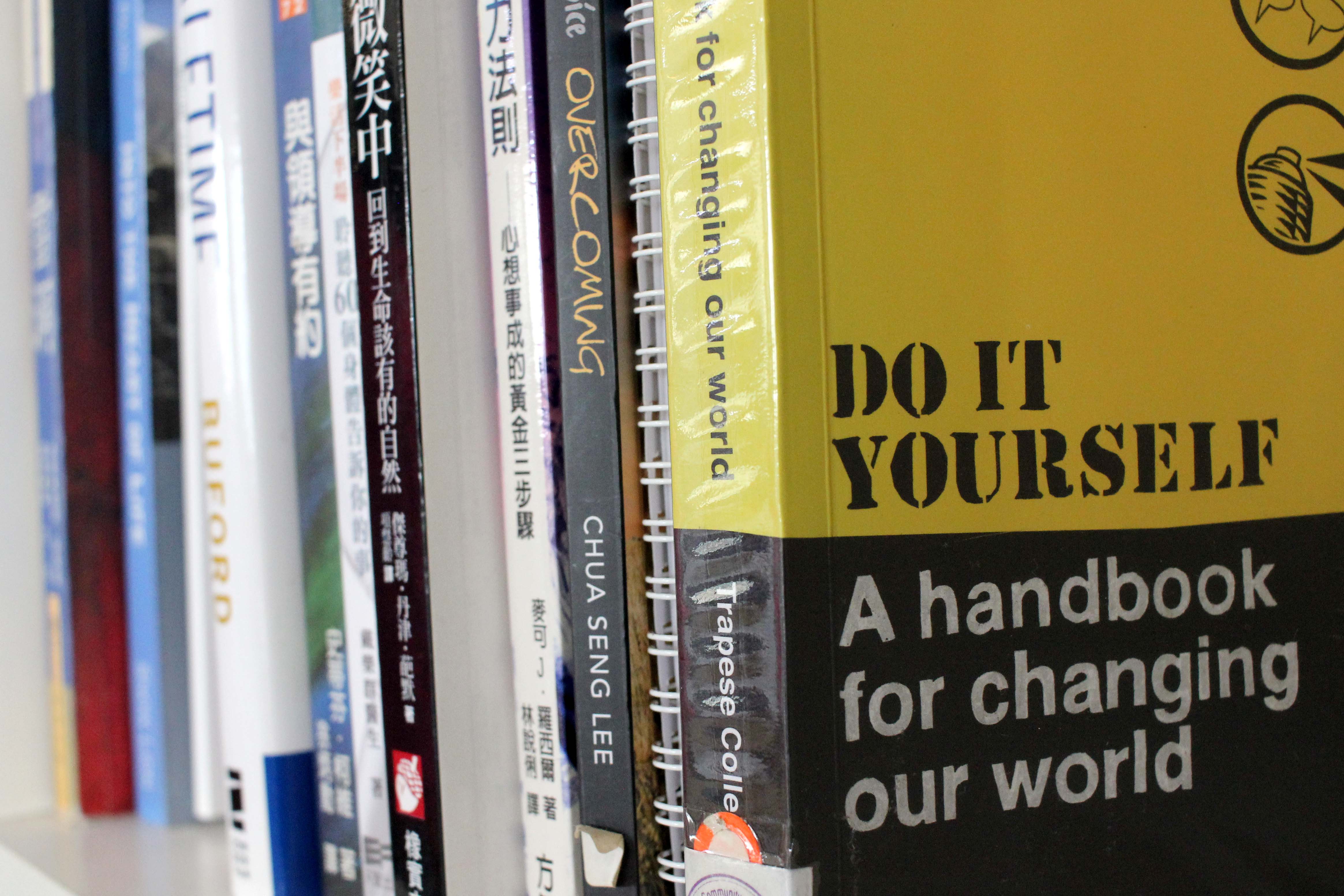 Inside GoodLab, Hong Kong. Photo by Anna Patton
The SIE fund is helping change that narrative by emphasising "shared value", and in 2017 it hosted a second Shared Value Forum, attended by 200 decision-makers from companies, institutions and NGOs, with further events and a research piece in the pipeline. It's not just talk, though: by the end of 2016 (the most recent figures available) the fund had also triggered HK$6.1 million-worth of matching funds from other supporters such as corporate funders and charitable foundation for SIE fund applicants seeking seed money to start up or scale up. It had also gained HK$8 million additional investment and donations from the private sector.
The future's old
Young entrepreneurs face two big challenges: the high cost of living (housing in Hong Kong is the most expensive, relative to average incomes, in the world), and access to talent.
The British Council's Chan-Combrink says there's less of an entrepreneurial or risk-taking spirit than would be expected in a city built on relentless capitalism. Cheung echoes this, saying it can be tough to find people in the sector with a "business mindset".
Education is starting to fill the gaps. Social enterprise modules have been incorporated into university-level business programmes "in small pockets", says Chan-Combrink, while one SIE-funded programme, Nurturing Social Minds, provided practical interdisciplinary courses on social entrepreneurship and venture philanthropy to over 240 graduates and undergraduates, who also delivered consulting projects to 32 social enterprises as part of their course.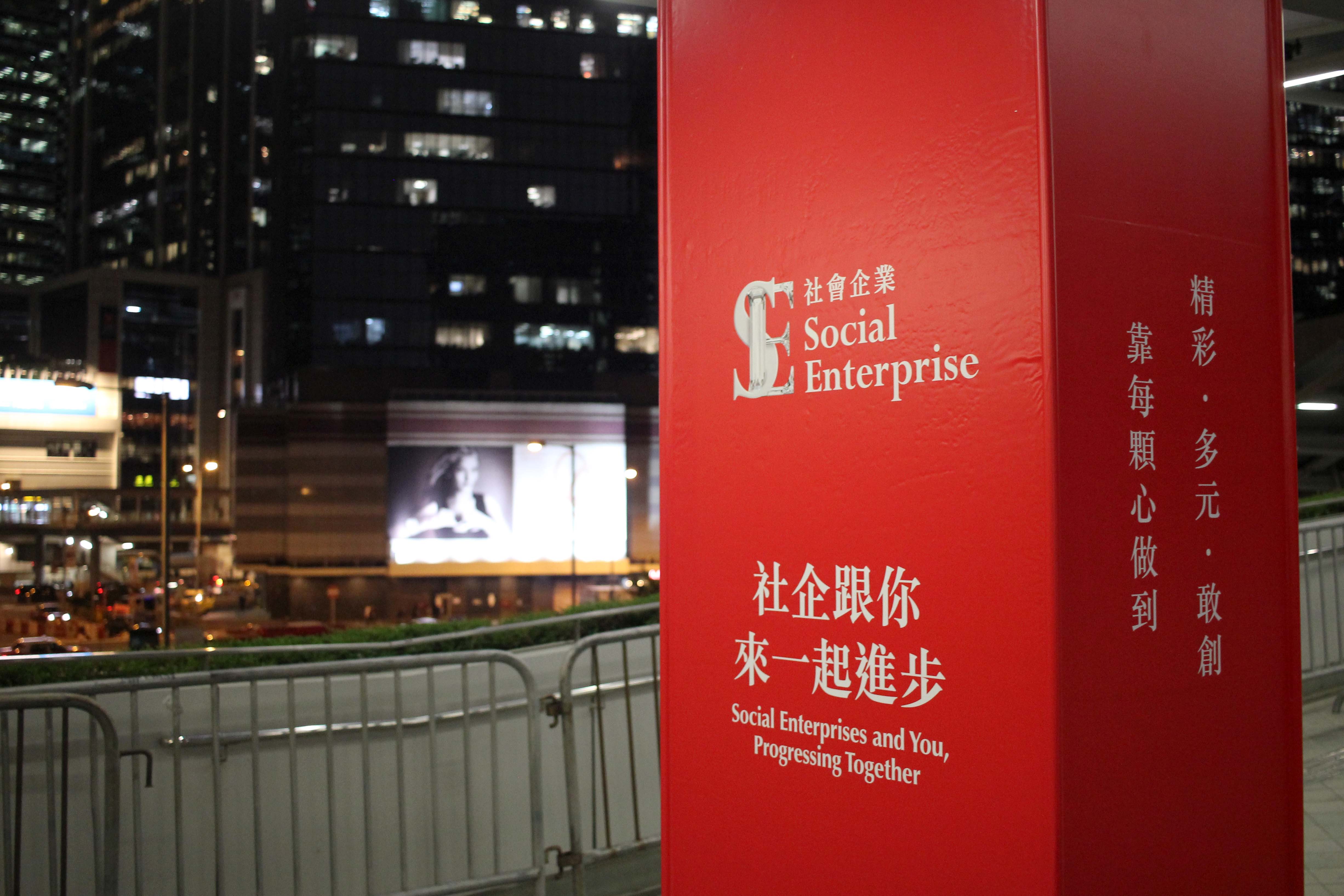 Hong Kong street. Photo by Anna Patton
Attention will also turn to older generations in future, with elderly-related issues on the "watch list" for the fund's next flagship project, and possibly a priority theme for selecting future intermediaries.
With the fund "starting to discuss" equity finance and social impact bonds, Cheung also sees innovations in elderly care as a strong contender for these kinds of financing. Recent research commissioned by the SIE fund confirmed that the market for gerontechnology and elderly care, though small, is "expected to grow substantially" thanks to an ageing population with increased spending power by 2040. By then, unfamiliarity with social innovation will surely be no excuse for an ecosytem-in-waiting.
The SIE fund and the British Council have recently collaborated on activities aimed to nurture social entrepreneurialism within Hong Kong's youth and there are plans to build on this partnership through other initiatives in the future
Header photo: Elderly man fishing, Hong Kong. Photo by Jaafar Alnasser via Flickr, used under a Creative Commons licence.