Redefining tourism in Bali
Social enterprise can operate in unexpected areas, as Nyambu village in Bali shows.
"In the beginning, the villagers were very pessimistic, because they didn't think this village could be a tourist destination. There are only rice fields and temples and rivers," says Ida Bagus Putu Sunarbawa, (commonly known as Pak Perbekel), who is the head of Nyambu village in Bali.
It is true that Nyambu has no beaches or mountains. There are no boutique hotels or spas. It is a village, where people are going about their daily life. Granted, it has 67 temples, some of them dating back to before the 13th century, and 22 springs which each have their own spiritual and/or cultural function in the village; but to the people who live there, these are commonplace.
What the people of Nyambu have managed to do, however, is open up their home and their way of life to visitors, in a manner that means that, unlike many tourism enterprises, their environment remains intact– and that they are generating money for their own village, rather than working for employers based far away.
The village and temples and springs, and the paddy-fields which form more than 60 per cent of the land, can tell you a story about Bali
That marks a radical difference with much of the rest of Bali. Over the past couple of decades, the island has become a mass tourist destination. Much of the farmland and the rice paddies have been destroyed to build hotels, which also use up huge amounts of water and other resources. And while the influx of tourists has certainly generated jobs, a surprising proportion of tourist income goes not to the local people but to the owners of hotel chains and complexes.
Ari Sutanti is the senior programmes manager, society at the British Council in Indonesia, one of the partners which supported the villagers when they applied for training in developing an eco-tourism social enterprise. (Other partners include the local Wisnu Foundation and Diageo.) "The people we talked to as part of our scoping study and community mapping started to realise that they are in fact rich in some of the things that bring people to Bali," she explains. "The village and temples and springs, and the paddy-fields which form more than 60 per cent of the land, can tell you a story about Bali. They still have very good rivers, and very good traditional irrigation systems which have preserved their environment. So maybe their village could be a tourist destination after all; but they did not want to work in tourism services. They decided to manage it together, on their own terms and contributing the profits to the village."
"Some of us visited another ecotourism village, which is very similar to ours – it has no mountain or beach, but it has a coffee plantation and many temples. That village showed that it's possible to develop a tourism package that maintains our culture and introduces it to young people," adds Pak Perbekel.
It took time, and it took a lot of work, learning the skills and techniques involved both in a tourism enterprise and in a social enterprise. "We had a year to prepare before we opened at the end of April 2016," says Wayan Gede Eka Sudiartha (commonly known as Pak Satya), one of the villagers most involved in the project. He and other people from the village took up training opportunities facilitated by the British Council, in a whole range of areas including events organisation, marketing, tourism and guiding – as well as social enterprise and financial management.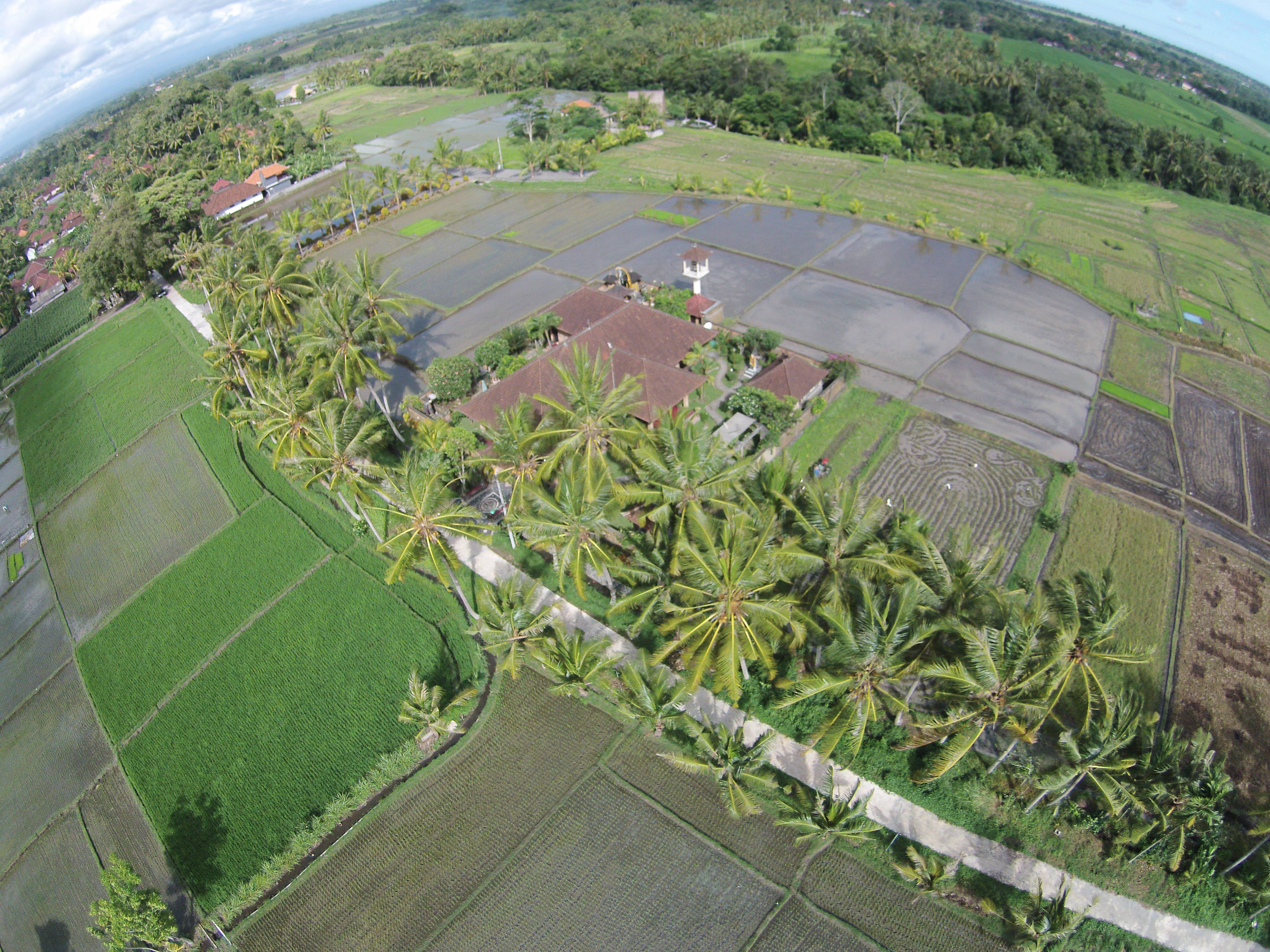 "We learned about marketing and problem-solving and community mapping, and also about making promotional videos. A trainer came from Scotland with the British Council to run English classes, so that we can guide tourists and tell them the story of our village. Around 30 people took part in each training session. But not all of them did all the training, because they had jobs or school, so only 10 took part in everything." And that last part is key: the tourism fits around the village, rather than the other way around.
Nyambu now offers different types of tour, including a home-stay in someone's house for those who choose (which also gives them the opportunity to visit the paddy-fields at their best time, in the morning). It is possible to learn about the irrigation system; to walk or cycle round the area, visiting the temples and the paddy-fields; and to learn a little of the traditional painting and cooking that form part of daily village life.
"We have planned for 15 guests in a month (180 in a year) to break even," says Pak Satya. "In 2016 we had around 160, last year we had 187 people and now, in July 2018, we have already had 180. The enterprise is already becoming an income generator."
"A lot of women are working now on providing snacks and gifts for tourists, but have also been offered training in finance and book-keeping," says Ari Sutanti. "They are generating additional income without changing their original way of life. The village has not been transformed for tourism; they are continuing with their day-to-day work." The villagers have decided that once the enterprise is fully up and running, the income from Nyambu Ecotourism will be distributed to three specific organisations within the village, all of which support community and agricultural development.
The village has not been transformed for tourism: villagers are generating additional income without changing their original way of life.
There have been other sorts of opportunity, Pak Satya adds. "Four years ago, I could not speak English. Now, after 10 months in the English class, I am a local guide and when visitors come to our village I ask them what things are called in their country so that I can explain it better to the next people. I have been to Jakarta to explain our ecotourism in front of a government minister. I had never expected to do anything like that." And Pak Perkebel concludes: "We never imagined our village story would be read by so many people around the world."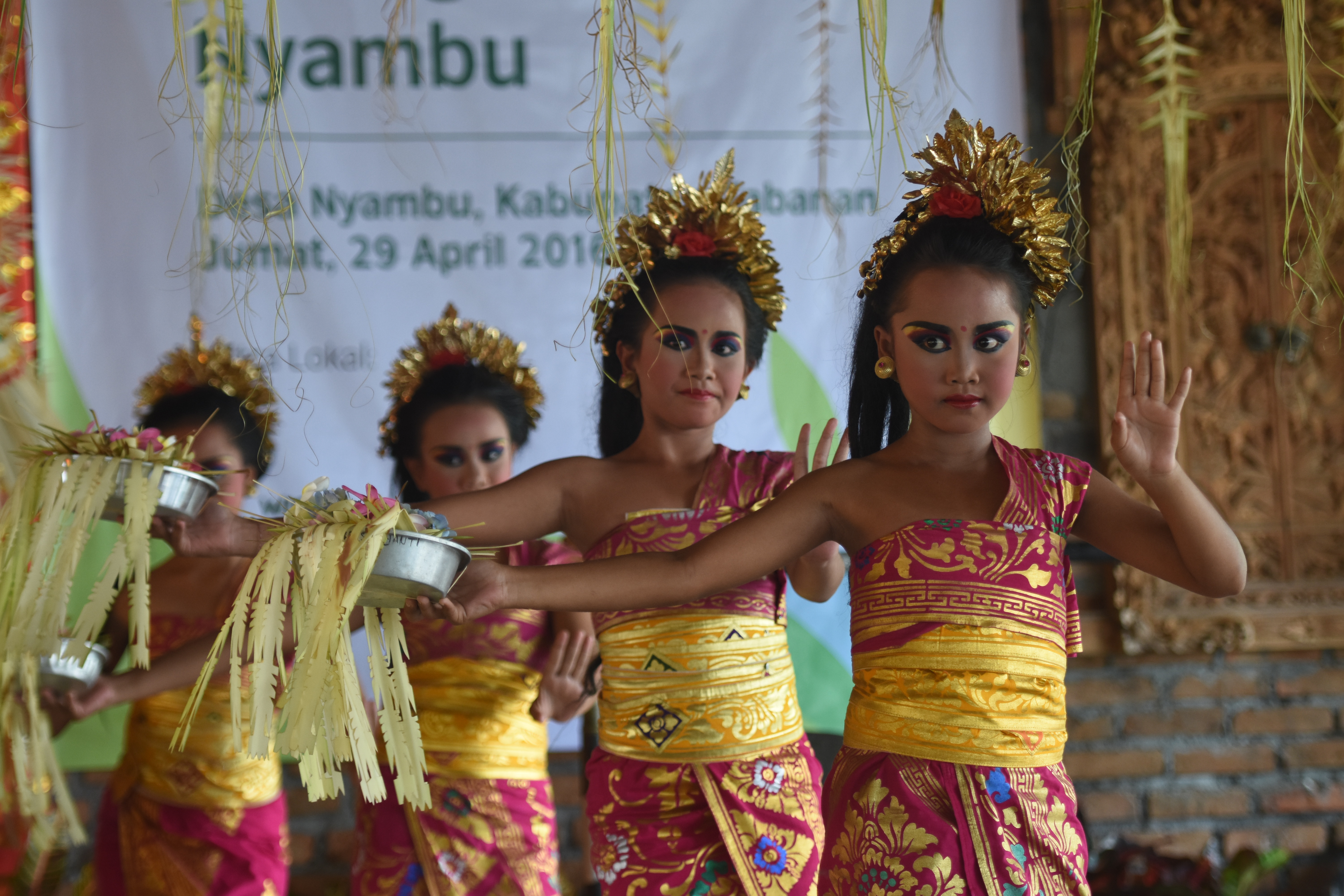 See more about Nyambu at http://www.jed.or.id/nyambu.htm
The British Council is offering Collaboration Grants worth £20,000-£85,000 for UK organisations to partner with organisations in Indonesia on initiatives to support the growth of creative and social enterprises. To find out more about the grants, which also apply to initiatives in Brazil, Egypt, Pakistan and South Africa, visit www.britishcouncil.org/programmes/dice/fund