Sweden and social enterprise: Making the new national strategy count
Sweden's political scene is in gridlock, but there is growing interest in sustainable development and a new strategy to strengthen social entrepreneurship. The Social Entrepreneurship Forum's head calls for the next government to maintain momentum and leave short-term projects behind. 
The past year has seen growing interest in sustainable business in Sweden. This was particularly noticeable at July's Almedalen conference – the annual Swedish get-together of everything politics, business and civil society. Originally a 'politics week' when it started 50 years ago, Almedalen has become more of a business forum with over 4,000 seminars and panel discussions over the week. And what we saw this year was people across all sectors talking about how to improve business as a means to improve society. 
Sweden has both a long tradition of social engagement and an established view that the state and public sector are responsible for social welfare. However, with growing backing for the Global Goals for Sustainable Development – and in light of recent UN reports on climate change, plus an extremely hot summer this year – people are also accepting that it's not up to one sector to solve social and environmental challenges. 
People across all sectors are talking about how to improve business as a means to improve society
Among those taking a leading role are social enterprises. In Sweden the sector is still quite small. It's also not very well-defined: concepts such as 'social economy' and 'social enterprise' are relatively new, and there is no specific legal form for social enterprises. The term is also often associated with work integration social enterprises (known as WISEs) that aim to integrate people into society and working life, such as Yalla Trappan which provides work for immigrant women, or Basta which offers rehabilitation and work experience to those with a history of drug and alcohol abuse.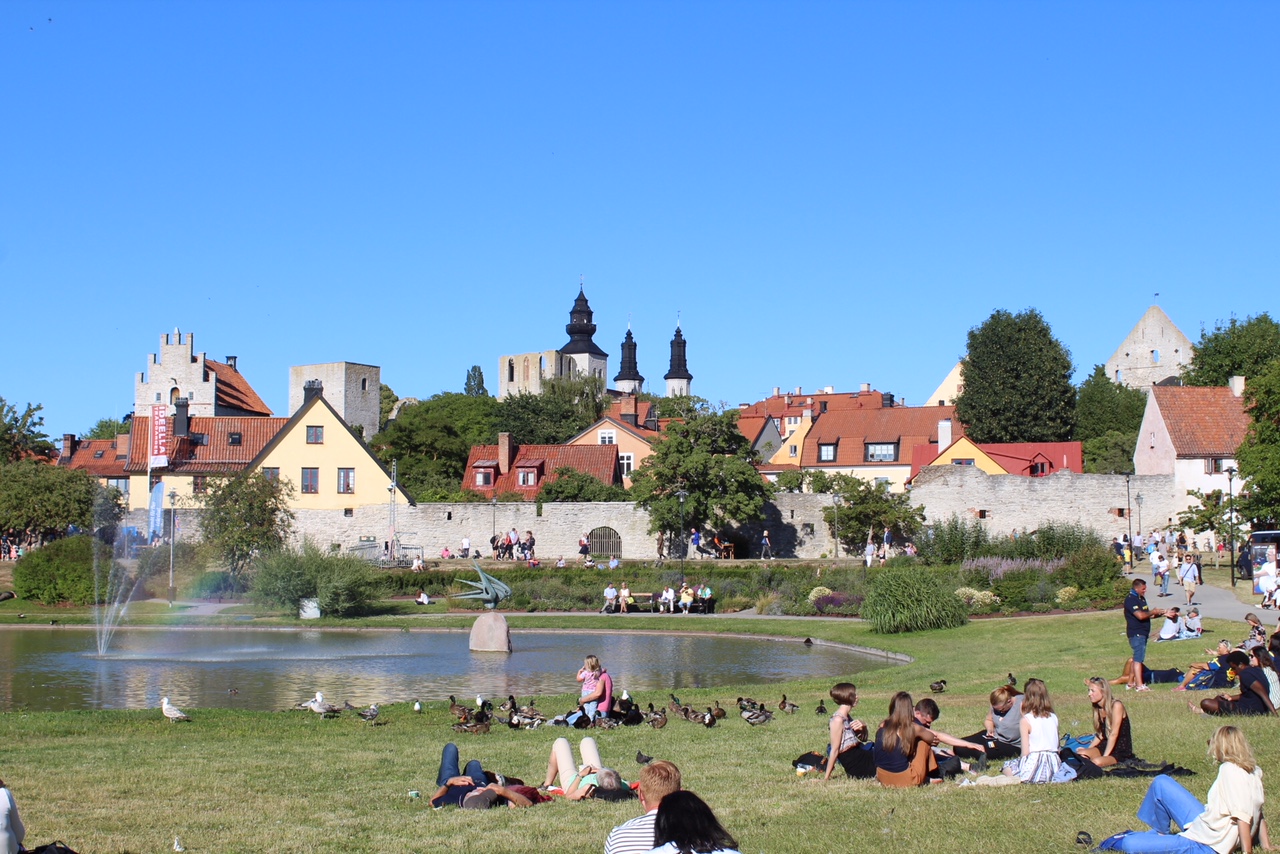 This lack of a clear definition means there isn't much data available to establish the size of the sector (although we know there are 300 registered WISEs). But the growing interest in using business to do good is clear when you look at some of our start-ups. Food waste app Karma is connecting restaurants and stores with individuals, who can buy discounted food at the end of the day to avoid it going to waste. Peppy Pals is a series of games and movies teaching 2 to 9-year-olds about social and emotional intelligence, and Just Arrived connects newly-arrived immigrants with companies looking to recruit staff. 
Social entrepreneurship has also boomed since the founding of the Norrsken Foundation by Niklas Adalberth, the wealthy co-founder of financial services company Klarna. Wanting to do more than just make money for the sake of it, Adalberth left Klarna in 2016 to set up Norrsken Foundation to invest in technology for social impact. He also set up Norrsken House in central Stockholm, a co-working space that claims to be Europe's biggest impact tech hub, hosting over 300 social entrepreneurs and tech for good solutions. 
The need for systemic change
The growing interest in social entrepreneurship is positive, but there is more to do. Earlier this year, SE Forum together with social enterprise associations in Latvia and Belarus published a review of the Baltic region and its social entrepreneurship ecosystem. Talking to Swedish entrepreneurs, municipalities and others, it became clear to us that a systemic change is needed for social enterprises to grow. The support system is fragmented; local government procurement focuses more on cost than social impact; and short-term funding is more common than long-term vision, which leads to many feasibility studies and temporary initiatives, but less real change.
The support system is fragmented, and short-term funding is more common than long-term vision
Things are evolving, though. There are many informal and formal initiatives around social impact measurement. Sweden's first social impact bond was developed in 2016 in the Norrköping municipality to improve support for children placed in care. 700 people attended a Social Innovation Summit in Malmö in November to discuss collaboration across sectors. 
Sweden's £13m national social enterprise strategy
We also have a new national strategy for the sector, launched in February 2018 by the previous Swedish government – a coalition between the Social Democrats and the Green Party. The strategy aims to encourage 'a sustainable society through social entrepreneurship and social innovation' and brings a budget of SEK 150m [£13m] over three years – probably not enough for systemic change, but at least a start. The money will be handed out by government agencies Vinnova (the innovation agency) and Tillväxtverket (the business growth agency) and one of the first rounds of funding has just been granted to 11 support organisations and institutions – SE Forum being one of them. Initiatives such as accelerators and networking platforms will be developed over the next two years to start building an ecosystem that covers all of Sweden.
Since the election on 9 September, our political parties have been trying to create a new coalition (no party won a majority big enough to govern alone). While they're currently negotiating things like taxes and the rental market, we're hoping that – whatever the new coalition will be – there continues to be a focus on good business. The new strategy is underway, and we're hoping the next government will continue with a long-term vision, leaving the short-term, small-scale projects behind.
Sweden has long been a world leader in business, as birthplace to successful multinational companies like IKEA, H&M, and Volvo, as well as innovative tech companies like Spotify and Skype. At the same time, civil society and social welfare have always been deeply rooted in our culture. Combining the two, by supporting social entrepreneurship, is a great opportunity not just for the future of business in Sweden but also to help achieve the Global Goals.
Photos: social enterprise Basta, which offers rehabilitation and work experience to those with a history of drug and alcohol abuse; Almedalen conference