Short n Sweet: 24 October 2019
Sweet treats selected from your social enterprise and impact investing news releases. Read on for the future 'S&P 500 index of social impact'; a new barista training academy in London, and big fundraising ambitions for a vulnerable housing fund. 
Million Lives Club spotlights scaling success in future "S&P 500 of social impact"
US development agency USAID has announced a new initiative to celebrate the most successful businesses addressing the needs of people living on less than $5 a day.
The Million Lives Club has named 44 innovations in its first cohort, of which 31 have directly impacted 1 million or more customers with their product or service. A further eight are expected to reach that milestone within 18 months, and another five on the list are reaching more than 40% of their target populations. 
The initiative, supported by international organisations including the UN Development Programme and the UK's Department for International Development, offers visibility rather than any financial support.
Introducing the initiative at SOCAP this week – an annual gathering in San Francisco that drew some 3,000 people this year – Alexis Bonnell, who leads on innovation at USAID's Global Development Lab, said it aimed to put to bed two pervasive investing myths: that social ventures cannot scale and that there aren't enough investable opportunities.
Pointing out that some of the listed ventures are adding 1 million customers per year, she said: "If that's not investable, I don't know how you'd define that."
The idea is to keep adding to the list, to reach a sort of "S&P 500 [index] of social impact."
The Million Lives Club accepts applications on a rolling basis at millionlivesclub.org/apply.  Watch Bonnell's announcement at SOCAP here.
New barista academy to help social enterprise get 1,000 people into jobs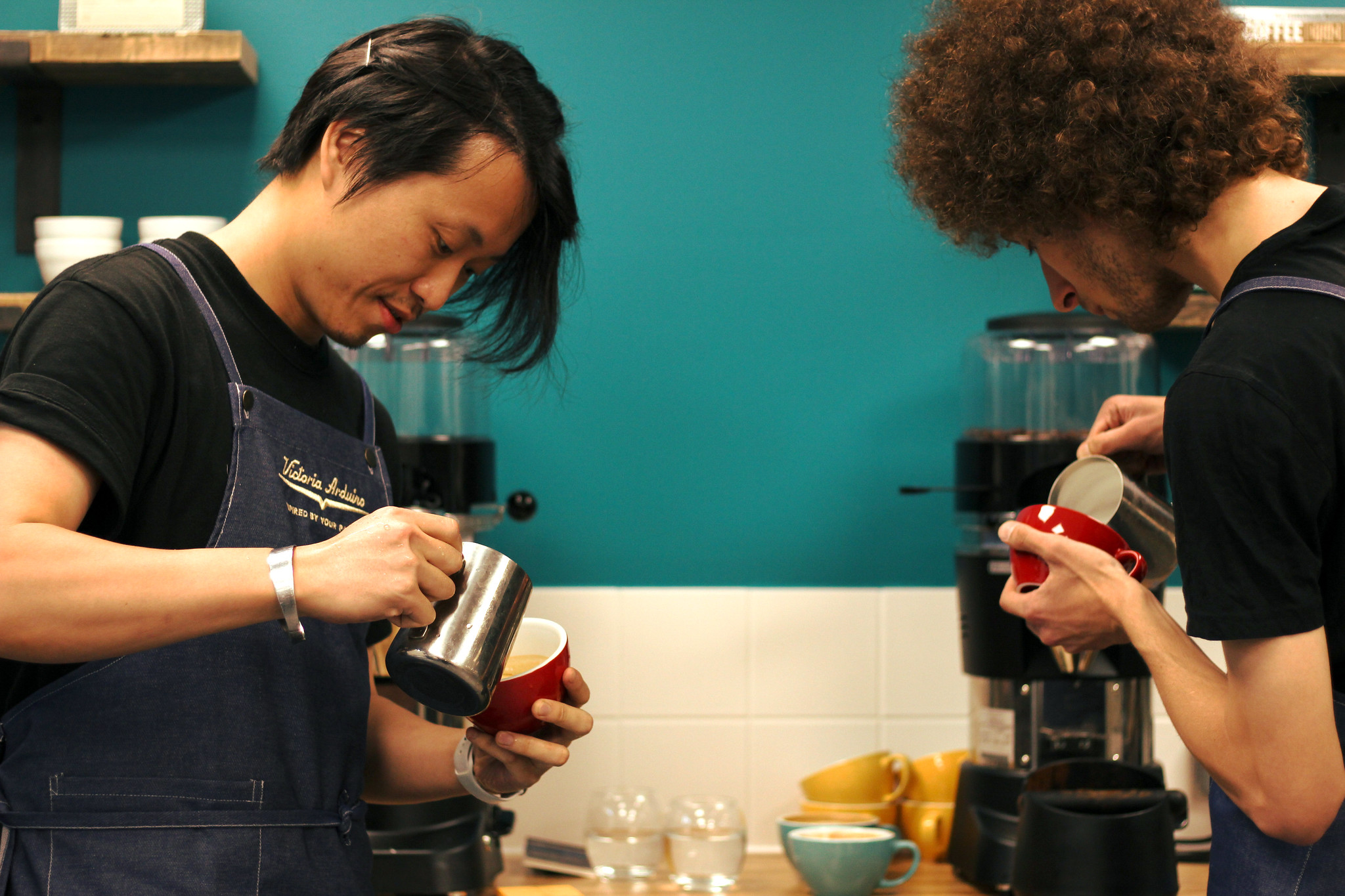 Above: Well Grounded hopes its new premises in London will help to boost its level of traded income. 
Well Grounded, London's first social enterprise to focus on developing highly skilled talent for the specialty coffee industry, has opened a state-of-the-art barista academy in King's Cross.
Well Grounded offers fully-funded training to those who face barriers to employment, aiming to prepare trainees for jobs in cafés and catering companies. It also does community outreach to identify potential trainees, covers their travel costs while on the programme, and helps them find jobs afterwards, as well as providing additional support while in their new job. 
Its income comes from a mix of grants – with a private funder helping finance the new venue – and contracts with local authorities, as well as recruitment fees paid by employers. The new academy aims to boost the social enterprise's traded income by renting out facilities for private training, team-building days and co-working space. 
As of September 2019, Well Grounded had moved 152 graduates into work, education, or further training.  Alongside its existing training space in Tower Hamlets, the new King's Cross Academy will enable Well Grounded to support 1,000 people into work over the next three years.
"Coffee is booming in the UK, and we know that with that comes a huge demand for talent," said Eve Wagg, CEO and founder. 
Well Grounded was shortlisted in the 2019 NatWest SE100 awards, in the Trailblazing Newcomer category. Entries for the 2020 competition are opening soon.
 
Social and Sustainable Capital seeks £100m for vulnerable housing fund
UK-based social investor Social and Sustainable Capital (SASC) last week kicked off a second round of fundraising for its Social and Sustainable Housing fund.
Co-designed with charities to enable them to buy homes for vulnerable people, the fund attracted £26.5m from 19 investors when first launched in May. SASC has committed £15m to five organisations so far. The total £100m target is expected to support 30 organisations to house 10,000 people.
Philippa Charles, director at the Garfield Weston Foundation said her foundation's trustees were initially "nervous" about the idea of investing in the fund, but were won over by "the fact [that it] places decision-making in the hands of local small organisations, who are already providing housing and who know the beneficiaries best."
Charles was speaking at the fund's launch event in central London last Wednesday, on a panel chaired by Mishal Husain, the newsreader and presenter of BBC Radio 4's Today programme. 
Fellow panellist Toby Lloyd, a former government adviser on housing, said housing was the "biggest domestic political issue" and always the second or third thing politicians turned to when not focused on Brexit. But he said, housing issues "can't be solved by the private rental sector and I can't see government doing it anytime soon. This new model from SASC fills the gap."
Hull Women's Network was the first investee of SASC's new fund; the investment will enable the charity to buy 49 properties for women and children escaping domestic violence in Hull. 
Ten locally-led energy pioneers take home 2019 Community Energy Awards
Eight organisations and two individuals were recognised for their achievements in the community-led and -owned energy sector in a celebration last Friday.
The category for social impact went to South East London Community Energy (Selce), which focuses on helping people to be more energy efficient and overcome fuel poverty, using a range of business models.
Addressing the awards ceremony via video, the Mayor of London Sadiq Khan reiterated the climate emergency, saying: "I'm doing everything in my power to make London cleaner, greener and healthier. Thank you for your dedication to delivering clean energy projects in London and across the country… Together we can take the big strides necessary to tackle climate change."
Emma Bridge, CEO of Community Energy England, said: "In a year when the sector has seen the removal of government support, it's crucial for us to come together and learn from projects that are succeeding even though they are contending with such a challenging policy background. 
"Community energy projects are taking ground-breaking technologies and testing them in real life settings, championing the transition to a decarbonised energy system and positioning themselves as the trusted intermediaries between institutions and the public." 
Full details of awardees are here.