Impact Finance Bulletin: Tech founders raise 'biggest impact fund yet' for Nordic/European businesses
Our monthly impact finance bulletin brings you the latest deals, funds, and programmes in the world of investing for good. This time, news of a new donor collaborative to boost US impact investing, further investments from Social and Sustainable Capital, a new network of universities backing responsible investment, blended agribusiness fund invests in cocoa cooperative, and more.

Sweden: Tech founders raise 'biggest impact fund yet' for Nordic/European businesses
Sweden's Norrsken Foundation is raising a €100m venture capital impact fund to support entrepreneurs "that solve the world's greatest challenges".
The foundation, which also manages a coworking space for impact entrepreneurs in Stockholm and opened a tech hub in Kigali last year, announced the first close of the new fund last month at €61m. 
It will invest in fast-growing, early-stage startups that use a business model to tackle issues such as poverty, poor health, discrimination, integration, food waste, mental health and climate change. The fund will invest primarily in Europe with a focus on Nordic countries. 
In a statement the foundation writes that impact startups "have a real competitive advantage" over traditional businesses because they can attract the best talent and because consumers want more sustainable products. Norrsken founder Niklas Adalberth – co-founder of Swedish payment unicorn Klarna – has said the fund will be the biggest yet focusing on early-stage tech startups in Europe. 
Anchor investors in the new fund include founders of other Swedish tech unicorn companies (King, Mojang, Daniel Wellington), Ramsbury Invest (the family office of the family that founded and controls retailer H&M) and the Swedish government-owned company Saminvest AB.
US: Philanthropy heavyweights join forces behind 'Tipping Point Fund' to scale up impact investing
Some of the biggest names in US philanthropy and impact investment last month announced the launch of the Tipping Point Fund, billed as a "first-of-its-kind donor collaborative" aimed at boosting impact investing.
The US Impact Investing Alliance facilitated the design of the fund and will help to manage it on behalf of its funders, which include the Ford Foundation, MacArthur Foundation, Rockefeller Foundation, Omidyar Network and Blue Haven Initiative, among others. 
With $12.5m in initial funding, it will make strategic grants to support "critical market infrastructure", prioritising areas that are chronically under-funded. The first recipients of grants, expected to be in the areas of public engagement and policy, and data and measurement, are to be announced this year. 
Mike Kubzansky, CEO of the Omidyar Network, said further growth of impact investing required "continued investment in public goods that provide a foundation for all market players". Don Chen, president of the Surdna Foundation, another Tipping Point Fund backer, said: "Anyone looking to engage in impact investing benefits from the ecosystem of support and engagement that has built up around this movement, and so it's our responsibility to help nurture and maintain that ecosystem." 
Send your news of impact-first deals, funds and programmes to news@pioneerspost.com to be considered for our monthly bulletin.
UK: Oxbridge and Edinburgh universities launch responsible investment network
Three higher education institutions have founded a network to help them create more positive impact through their investments. 
The Responsible Investment Network – Universities has been created by the University of Cambridge, the University of Edinburgh (the first university in Europe to sign the UN Principles for Responsible Investment in 2013), and St Anne's College in Oxford. ShareAction will run the network with support from wholesaler Big Society Capital, and from the National Union of Students' sustainability charity, SOS-UK. 
RINU's founding members will share ideas on topics such as engaging with their asset managers, educating students and staff and social/impact investment. The network will offer "access to research and advocacy opportunities relevant to universities' core portfolios" and support in exploring the social investment market. 
Zamzam Ibrahim, president of SOS-UK, said: "Responsible investment is the sustainability issue that students know least about at their universities. We are really hopeful that this new network will start to change that, supporting universities to put their investments to use for the public good, and shedding light on how universities manage their money."
Lily Tomson, ShareAction's head of networks, said conversation on responsible investment within higher education had "focused mainly on whether to divest from fossil fuels or not. It's an important debate, and over half of UK universities have divested, but it's not the only strategy at their disposal. RINU is all about working with both investment staff and university stakeholders, who understand the urgency of social and environmental threats, and who are looking together for a range of solutions." 
Côte d'Ivoire: New blended finance agribusiness fund makes first investment in cocoa cooperative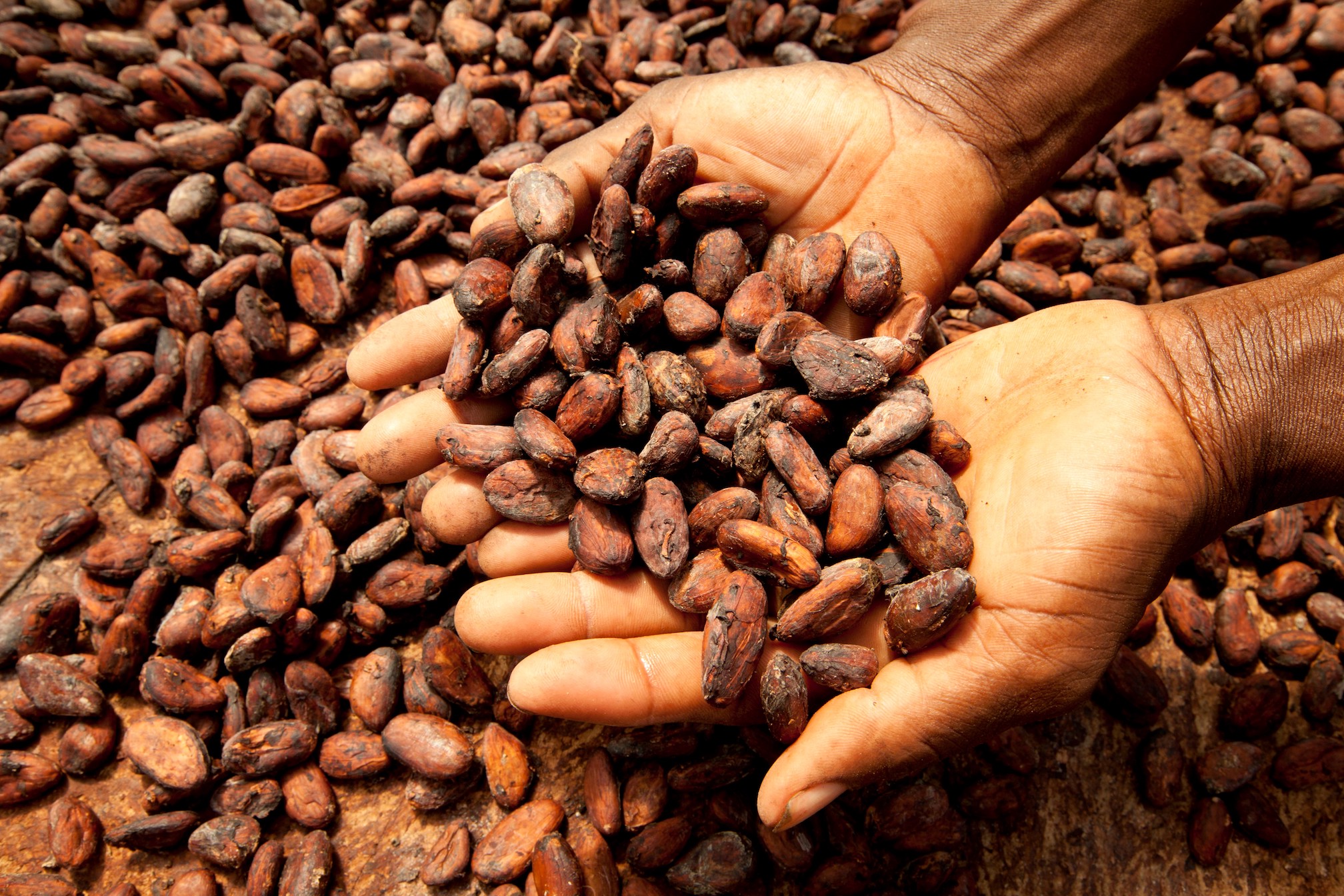 Photo credit: ©IFAD/Gerard Planchenault
The Agri-Business Capital (ABC) Fund, which raised €50m of first loss capital earlier this year, has made its first investment into Socak Katana, a cocoa cooperative based in Côte d'Ivoire. Financial details of the transaction were not disclosed.
The ABC Fund aims to support rural employment and improve farmers' livelihoods through  catalytic financing - including loans and equity investments - to underserved, yet profitable, segments of agribusiness value chains in developing countries.
It was initiated by the International Fund for Agricultural Development (IFAD) and has funding from the EU, the ACP Group of States, the Luxembourg Government and Alliance for a Green Revolution in Africa. It is managed by Bamboo Capital Partners and Injaro Investments.
This first investment will help 2,700 cocoa farmers to secure market access and revenue, and is the first of a series of investments reaching a targeted 10,000 cocoa farmers.  Cocoa production is a major economic growth driver for West Africa, and Côte d'Ivoire – the world's leading producer of cocoa beans – is particularly dependent on the crop. 
Separately, Bamboo Capital announced last month that it had secured additional investment (undisclosed amount) which will be used to finance its growth. Since it was founded in 2007, the company has raised over USD$400m in impact capital for emerging markets. 
UK: SASC backs P3 Charity through innovative housing fund; reinvests in sexual health charity
Fund manager and social enterprise Social and Sustainable Capital has made a third investment through the housing fund it co-designed with investees, Social and Sustainable Housing.
P3, which delivers services for socially excluded and vulnerable people in multiple regions of England – and which won the 2019 Social Business Award for Resilience – secured £3m to acquire 34 one-bed and two-bed properties in Wolverhampton, part of its provision of "move-on" supported housing.
SASC is targeting a total fund size of £100m for the housing fund, which will allow it to support 30 organisations to house 10,000 people in need over the next 10 years.
SASC also announced follow-on investment of £300,000 in sexual health charity Brook. It will provide working capital to support the delivery of a new contract to support people in Cornwall through clinical services and education programmes, including a new digital programme.
SASC's previous investment of £200,000 in Brook, the first time the charity had used social investment, was repaid in March. 
Ireland: Government awards €700k in social enterprise training contracts 
Over €725,000 was awarded to 13 organisations last month to provide training and mentoring for social enterprises throughout Ireland. 
The money, which comes from the Dormant Accounts Fund, will support the delivery of tailored training for social enterprises – one of the commitments made in last year's National Social Enterprise Policy, Ireland's first such document.
An estimated 400 individual participants from different social enterprises will benefit over the next year, helping build their capacity in areas such as business planning, leadership, governance, financial planning and digital innovation. 46 training providers applied for the contracts, which range between €33,000 and €90,000.
The Dormant Accounts Fund is also behind the new Small Capital Grants Scheme – which announced €1m in funding for 124 social enterprises last month.
UK: ClearlySo raises £2m to capitalise on 'surging demand for impact investing' 
London-based impact investment bank ClearlySo announced it had secured more than £2m – exceeding its original fundraising goal – from 13 existing and six new investors, from six countries. The new funding will be used to hire additional team members.
Founded in 2008, ClearlySo has helped more than 140 clients raise more than £258m in impact investment from its network of high-net-worth individual, family office and institutional investors. 
In a statement the firm cited "rapidly increasing interest" from family offices and VC firms from all across Europe, specifically targeting high-impact, high-return businesses. CEO Rodney Schwartz said his team had witnessed "the massive expansion of interest in this sector" and the fundraise aims "to take advantage of the many opportunities which are presenting themselves".
Header photo: Sweden's Almedalen conference in summer 2018 – an annual get-together to discuss politics, business and civil society that has seen increasing discussions around how to improve business as a means to improve society (Photo credit: Tove Nordstrom/SE Forum)