All to play for: one community's bid for £1.5m to kickstart a new future
Twelve of England's most disadvantaged communities are competing for one of five chances for much-needed social investment, as part of a £33m funding pot to be disbursed over the next 10 years. In Gainsborough, Lincolnshire, reporter Russell Hargrave meets some of those on the front line of social change and regeneration waiting to hear if their bid has been successful – and finds out why the stakes are so high.
Walk a mile and a half out of the centre of Gainsborough – past neat redbrick terraced homes on the outskirts of the town, then cutting through a council estate and under a motorway bridge – and you find yourself in an expanse of open space.
This is Gainsborough Adventure Playground Ltd (pictured above and below), known to generations of local families as GAPA. Hundreds of children flock here each week.
Games and toys are laid out in GAPA's main building, ready for the next session of kids to arrive, but the real attraction lies in the large field behind the hall. "Are you precious about your shoes?" grins Claire Jones, the charity's adventure playground manager, as we venture out onto the mud and grass.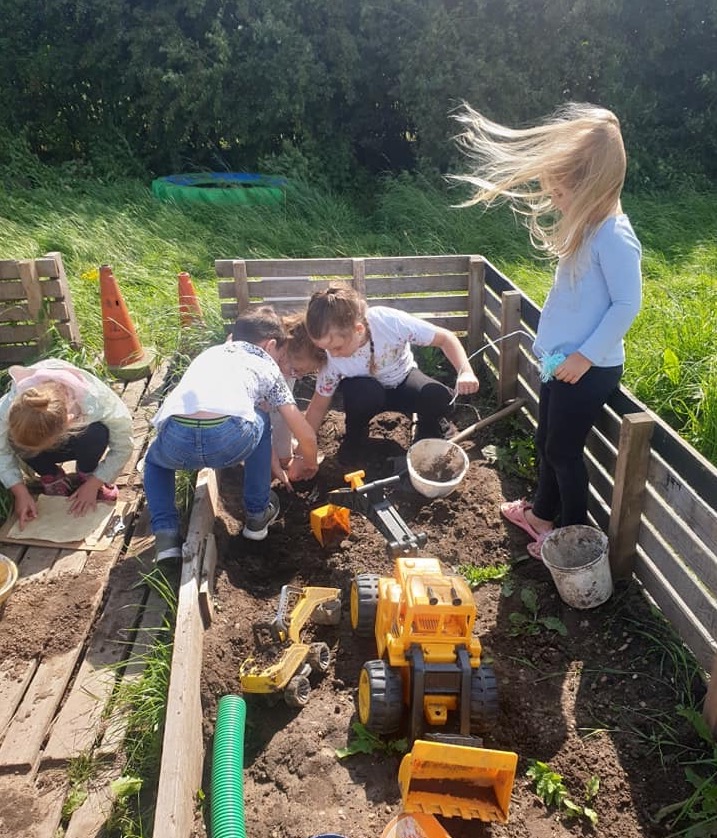 It is an extraordinary, messy, creative space. One side is dominated by sprawling bushes and low-hanging branches, which open out onto a series of dens and treehouses. Elsewhere there is a circle of fire pits and picnic tables, and next to that half a football pitch. There are model dinosaurs to clamber onto, trees to climb, nooks and corners to hide in.
"People say children don't know how to play," Jones says. "It's not true. We just don't know how to let them."
She is passionate about the importance of spaces like this, where children are free to create their own fun and chaos.
'It is a massive thing for a small town where children are living below the poverty line' - Claire Jones, GAPA
"It is a massive thing for a small town where children are living below the poverty line. We have a higher than national average of things like childhood obesity, teen pregnancies, things like that. Children are living with very adult issues at home. You've got parents in prison, living with violence, living with substance abuse, children with substance abuse."
Her enthusiasm about working with kids every single day is infectious. "We are completely child-led," she explains. "We are run by them. We wouldn't be here if they weren't here." But she is clear-sighted, too, that space like this can offer children an escape from difficulties at home. "Things can be a struggle for them."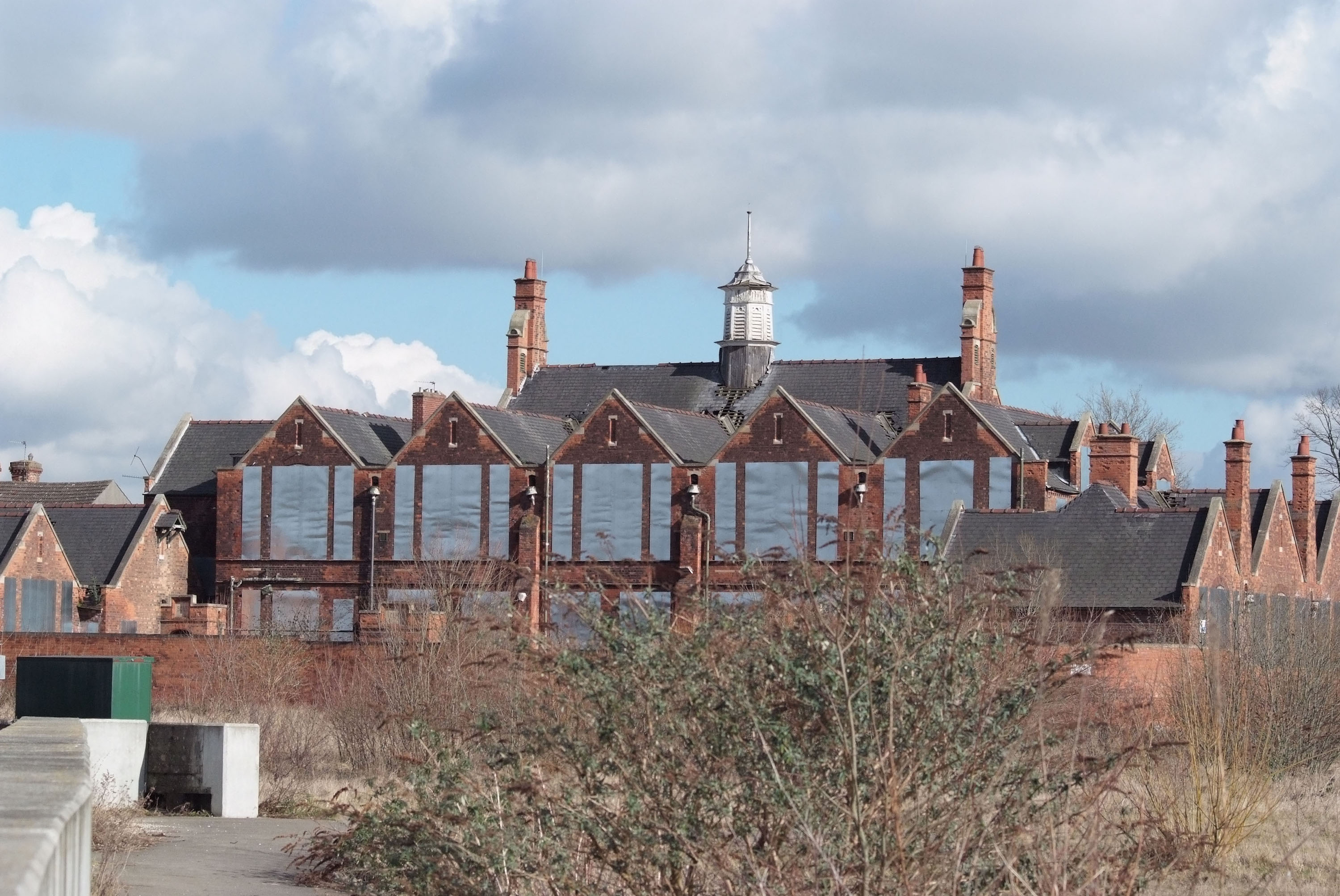 Above: the site of a former school, fallen into disrepair. (Photo credit: West Lindsey District Council)
A grim cycle
No one uses the phrase left behind to describe Gainsborough, a town sitting midway between Grimsby and Sheffield, and home to 20,000 people. But the idea that the area has been abandoned to fend for itself hangs heavily in the air.
It isn't hard to see this effect on the ground. The town centre is busy, but empty shopfronts quickly multiply if you move just a few streets. Abandoned commercial buildings dominate parts of the riverside, their windows long since smashed and unrepaired. The number of businesses in the area actually fell between 2017 and 2018, according to figures from the House of Commons, and in recent years the rate of unemployment has remained stubbornly above the UK average (about 3.3% of the working-age population claim unemployment benefits, compared with 3% nationally).
Julie Masonda, who runs the Gainsborough Disability Network, calls the phenomenon "this 'poor' thing." Once a town like Gainsborough is perceived to be struggling it becomes harder for businesses, or the West Lindsey local authority, to attract investment. Without investment, deprivation grows, and people struggle more. It is a grim cycle.
Once a town is perceived to be struggling it becomes harder to attract investment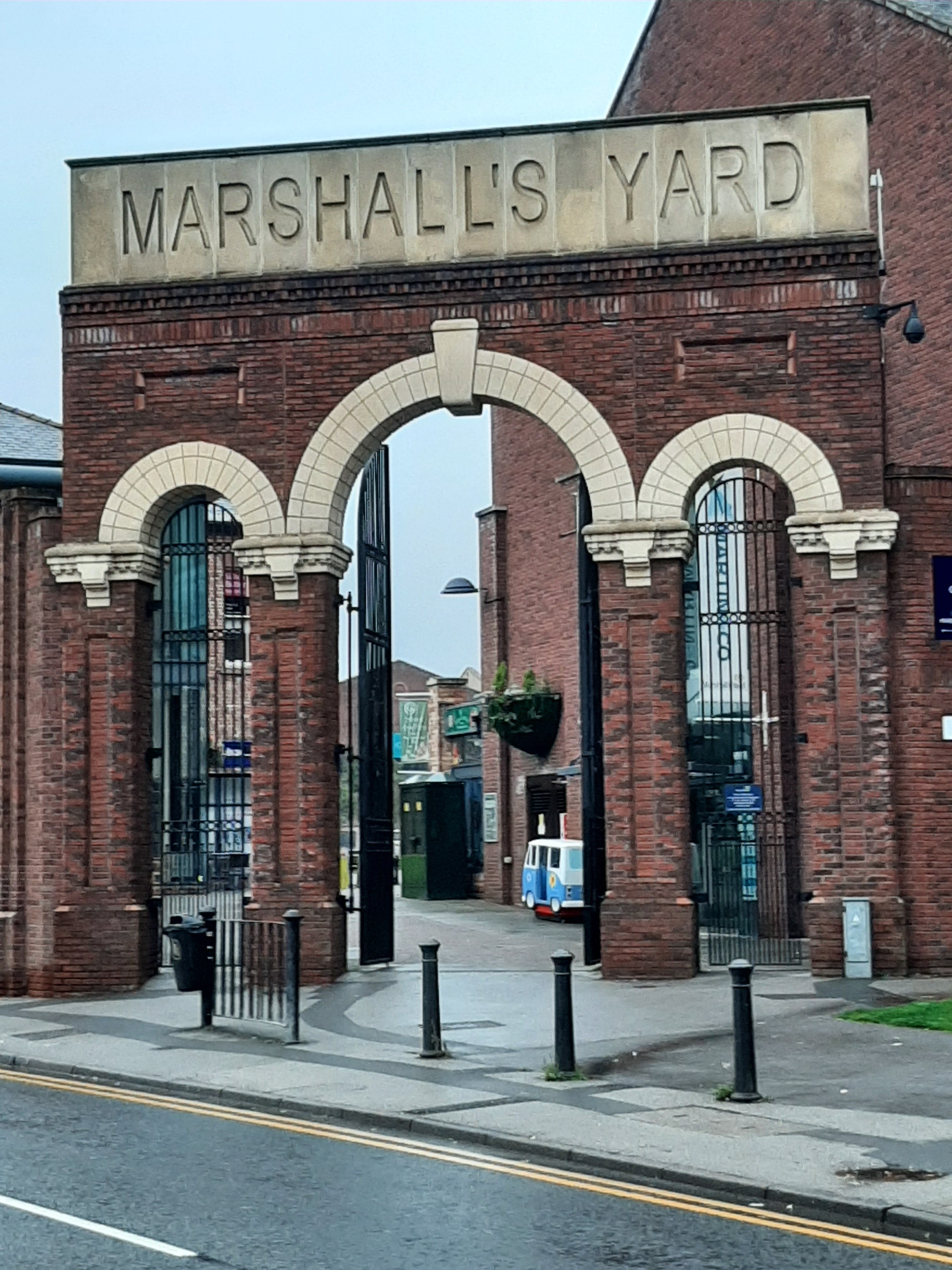 The challenge is neatly illustrated by Marshall's Yard in the heart of the town (pictured). Once the site of an iron works which employed thousands of people, it is now an open-plan retail space and the focus of Gainsborough's regeneration efforts. These efforts have brought big brands to the area: Seasalt, Marks & Spencer, Mountain Warehouse.
Yet you only have to look across the road to see a different story playing out. A Salvation Army banner, draped over railings opposite, advertises the chance to get beans on toast for a pound. Inward investment has attracted national companies, but for some residents the priority is still a cheap, hot meal and somewhere warm to sit.
The big-money decision
Like so many bits of the country, Gainsborough would benefit from a boost, an injection of resources and big ideas. And community leaders like Jones and Masonda are among those waiting to hear whether another form of investment is on its way.
A local group, consisting of the council, the social investment organisation Key Fund, Lincolnshire Community Foundation, and two other social enterprise community development organisations called Sortified and Voluntary Centre Services, has applied to the Local Access programme, a scheme run by Access – The Foundation for Social Investment, and one of its founding partners, the social investment institution Big Society Capital (BSC), to support the growth of sustainable social economies in disadvantaged parts of the UK.
The programme has a funding pot of around £10m provided by the government's Reclaim Fund and another £15m in repayable finance offered by BSC. This will be spread across a small number of towns and cities. Any award would come with a mix of specialist advice and flexible capital investment (the overall funding pot also includes £8m from Access' existing endowment to support enterprise development activity), with the aim both of helping existing charities and social enterprises thrive and of developing an infrastructure for these organisations to be financially sustainable long into the future. 
'I think there's a real role for social enterprise development within West Lindsey' - Sean Brennan, ACIS
Gainsborough is one of 12 areas in England invited to apply for funding – the others are Bradford, Bristol, Calderdale, Coventry, Dover, Greater Manchester, Hartlepool and Redcar & Cleveland, Leicester, Plymouth, Southwark and Wigan. They are now competing to be one of the final places chosen (mostly likely five) for the big-money investment.
That decision will be made in the coming weeks, and the stakes are high. "I think there's a real role for social enterprise development within West Lindsey," says Sean Brennan, who works at the local housing association ACIS. If the investment arrives, that potential might be realised.
A vision of sustainability
In many ways, any award would fall on fertile ground. The idea of combining social investment and public sector grants is hardly new here.
Some local leaders, for example, are already embracing social enterprise models. Masonda maps out a future for the Disability Network based on generating sustainable profits rather than depending on public grants. The network's rapid growth – from "something in somebody's front room" a few years ago to now running 17 groups all over the town from its offices above Marshall's Yard – means traditional approaches to funding are no longer adequate.
'It's not a good use of my skills and time to be writing funding applications all the time' - Julie Masonda, Gainsborough Disability Network
"It's not a good use of my skills and time to be writing funding applications all the time," she says. "I want to set up sustainable businesses which will make a profit... That's where I see funding going, and that's where I will fight for my funding." It is a vision which puts a profit-making company at the heart of the Network's future survival, exactly the sort of sustainable planning encouraged by social enterprise advocates.
Just along the corridor is the headquarters of Think2Speak, whose founder Lizzie Jordan has already worked with the Access Foundation to prepare for social investment.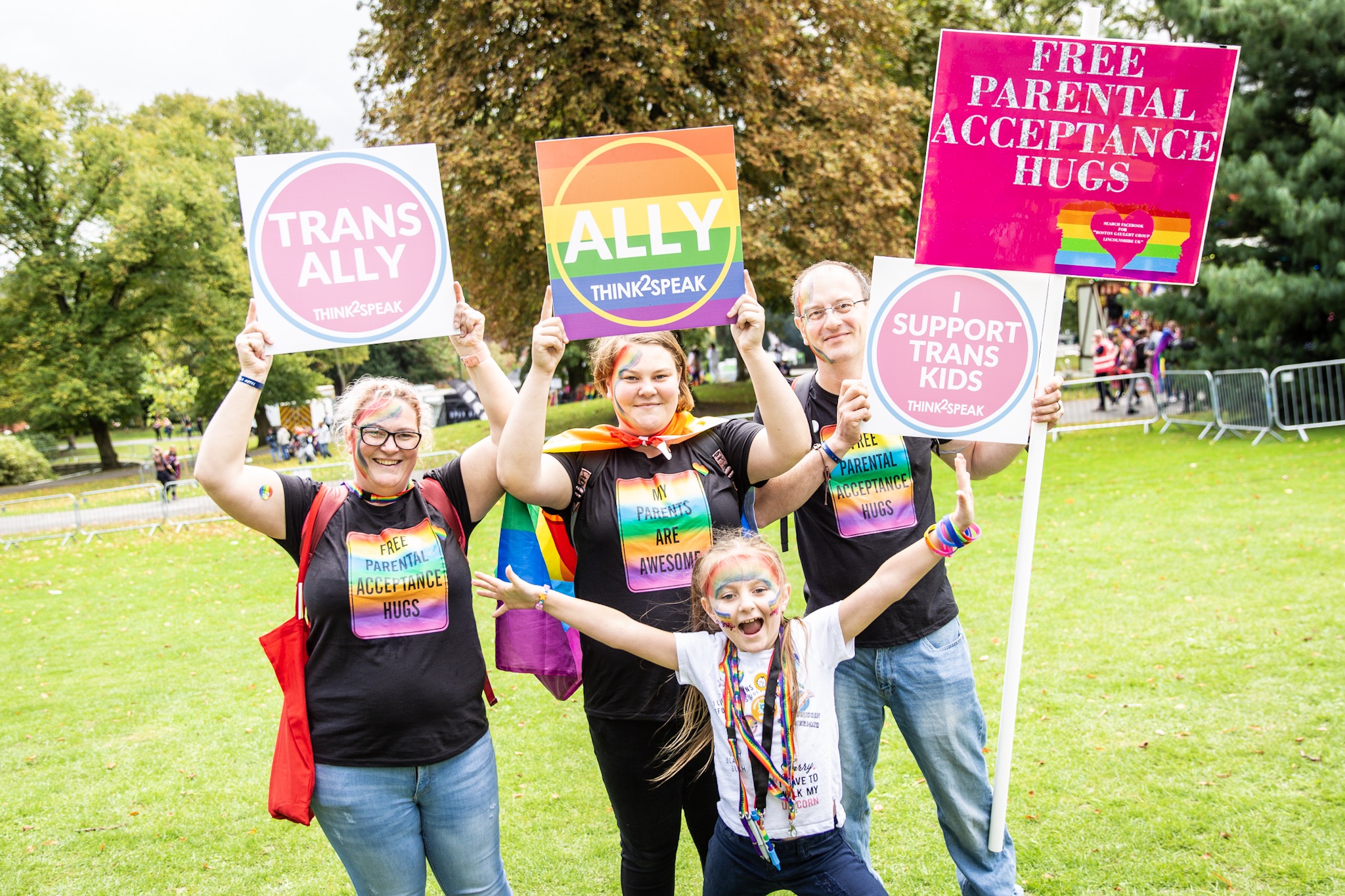 Above: Local organisation Think2Speak helps prompt conversations about sexuality, sexual health and wellbeing – the kinds of conversations most Brits "get red-faced about". (Photo credit: Think2Speak)
Her organisation exists to "make conversations happen", explains Jordan, those difficult but essential conversations about sexuality, gender and relationships "that the British get red-faced about and would rather not bother with". Think2Speak is at the forefront of some of the biggest social issues today: several schools a week approach them for advice on discussing transgender issues, Jordan says. And if this work is to continue, she believes that she will need to think differently about how to fund it. "We need to take on [social] investment so we can invest in our people, mainly, to expand and do more good." 
Listen below to an extract from our interview with Lizzie Jordan:
The local authority is in on the act as well. In 2017, West Lindsey District Council used a £1.4m grant to help fund the development of a Travelodge in the town, citing the jobs it would create and the significant financial benefits likely to result thanks to more people staying in the area overnight.
Damon Parkinson, the centre manager at Gainsborough's Riverside Training – which offers adult courses in things like arts and crafts or mental health, plus qualifications for work – warns against underestimating how important this kind of investment can be. "People laugh," he says, "but things like that are incredible."
Councils all over the country use public money for such development grants, but Parkinson argues that they could be transformative in towns like his. The Travelodge means that visitors will now stay and spend, he explains, including people flying in to visit international firms like Ping Europe, the golfing business which has its headquarters on the town's outskirts. A growing local economy can only be good news. "Once there are a few bits like that," Parkinson says, referring to the potential of new companies arriving, "things might start to change."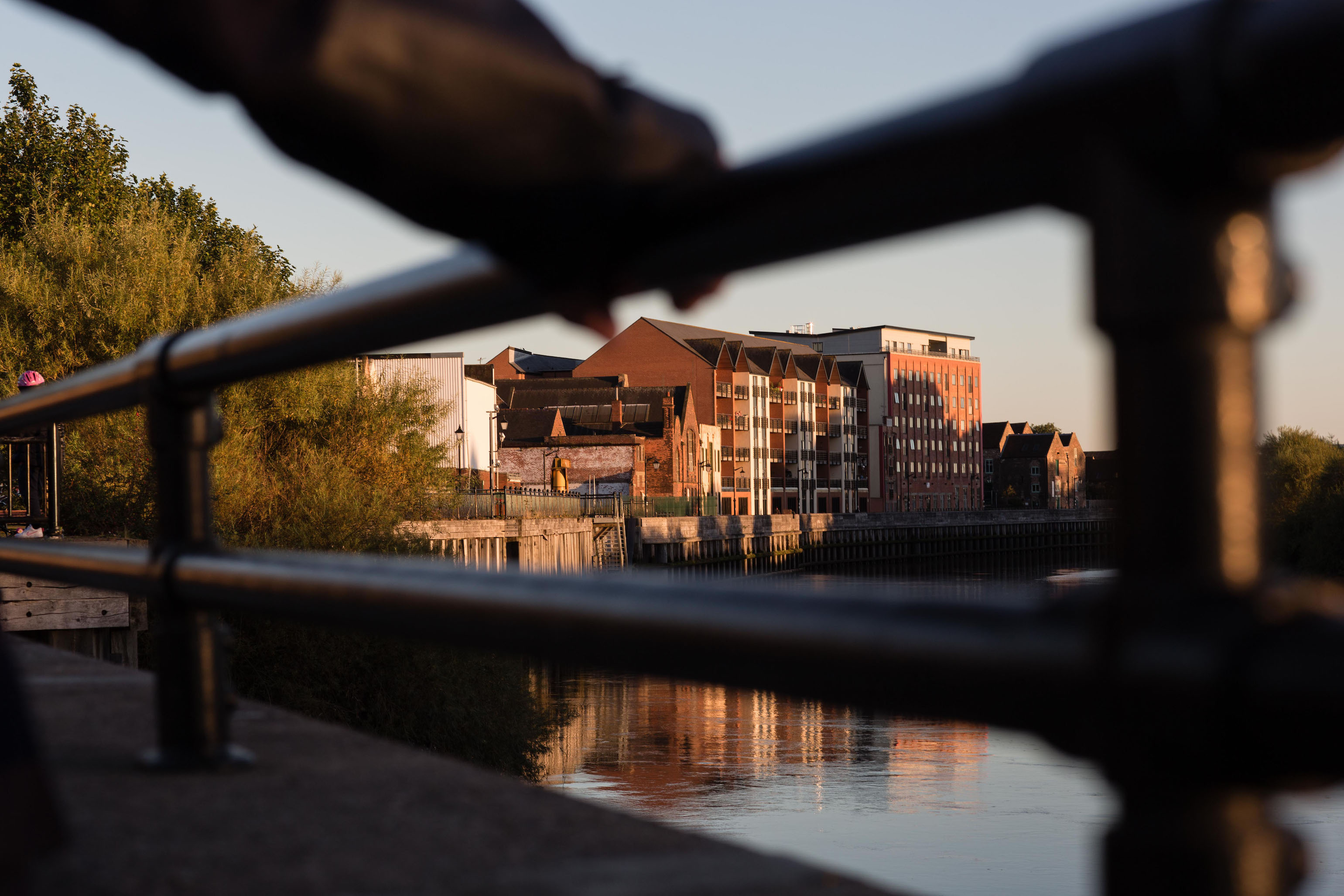 Above: a view of the town and riverside, which has seen some residential developments. (Photo credit: West Lindsay District Council)
Elsewhere, charities and community organisations survive thanks to the sort of funding blend familiar to everyone in civil society.
GAPA, for example, receives grants from national funders, as well as holding a council contract to deliver services. It brings in cash from some of the childcare it provides, while local businesses chip in some help-in-kind as well as donating prizes for fundraising.
Rick Craig, who works for the volunteer-run Connexions community hub in the town centre, is another charity leader who knows what it's like to fight for funding wherever he can find it. Connexions raises money from renting its space to local groups, as well as winning small grants ("there are lots of small grant pots out there" and his grants committee puts in applications "almost constantly"). Craig also gets as much leverage as he can from what he calls a "great relationship" with small businesses nearby. "We mix it all up together," he says cheerfully.
The key question, as ever, is how social sector organisations doing such important work can move from apparently precarious funding to greater financial stability. Can enterprise, and initiatives like the Local Access programme, unlock a more sustainable future?
It takes a village
An ideal place to try and understand that future is at a school.
Taking a short break from the pupils, Sam Coy, the head teacher at Benjamin Adlard Primary School, sits down in his office and explains why he loves his job. "This school's role is to be at the heart of the community," he says. "We are bringing up the next generation, the next community."
Listen below to an extract from our interview with Sam Coy:
But like Claire Jones up the road at GAPA, Coy knows the difficulties that this new generation already faces. He gestures towards the bag he brought with him from home: it contains one of his own dark-coloured ties, which he will be lending later to a pupil. The boy is attending a funeral that day and no one else is around to help him out.
Coy shrugs off his reputation as a strong individual leader: it will take everyone in local society to make Gainsborough stronger and more successful, he says emphatically.
Like so many other people in the town, he talks about the networks and partnerships he has pursued to improve life for his pupils and the wider area. "By us linking up with people who are already doing good things in the area, we have been able to provide more things for our families," he says. So the school works with food banks to make sure classrooms aren't full of hungry children, and with businesses large and small to top up the resources they have to offer. They have built connections with more affluent schools nearby, whose families then provide extra clothes and uniforms for pupils at Benjamin Adlard.
'By linking up with people who are already doing good things in the area, we've been able to provide more things for families' - Sam Coy, Benjamin Adlard Primary School
Partnerships of this kind run through Gainsborough. The sense of shared purpose is palpable. People are almost unanimous in their praise for working with West Lindsey council, for instance, at a time when England's local authorities in general can be very unpopular with residents and community organisations alike. Local leaders are used to working together, and want to do so more often. "We would like to see a situation where we have everyone around the table and we put together a larger bid, which would help not only our [Connexions] centre but the town itself," says Connexion's Rick Craig.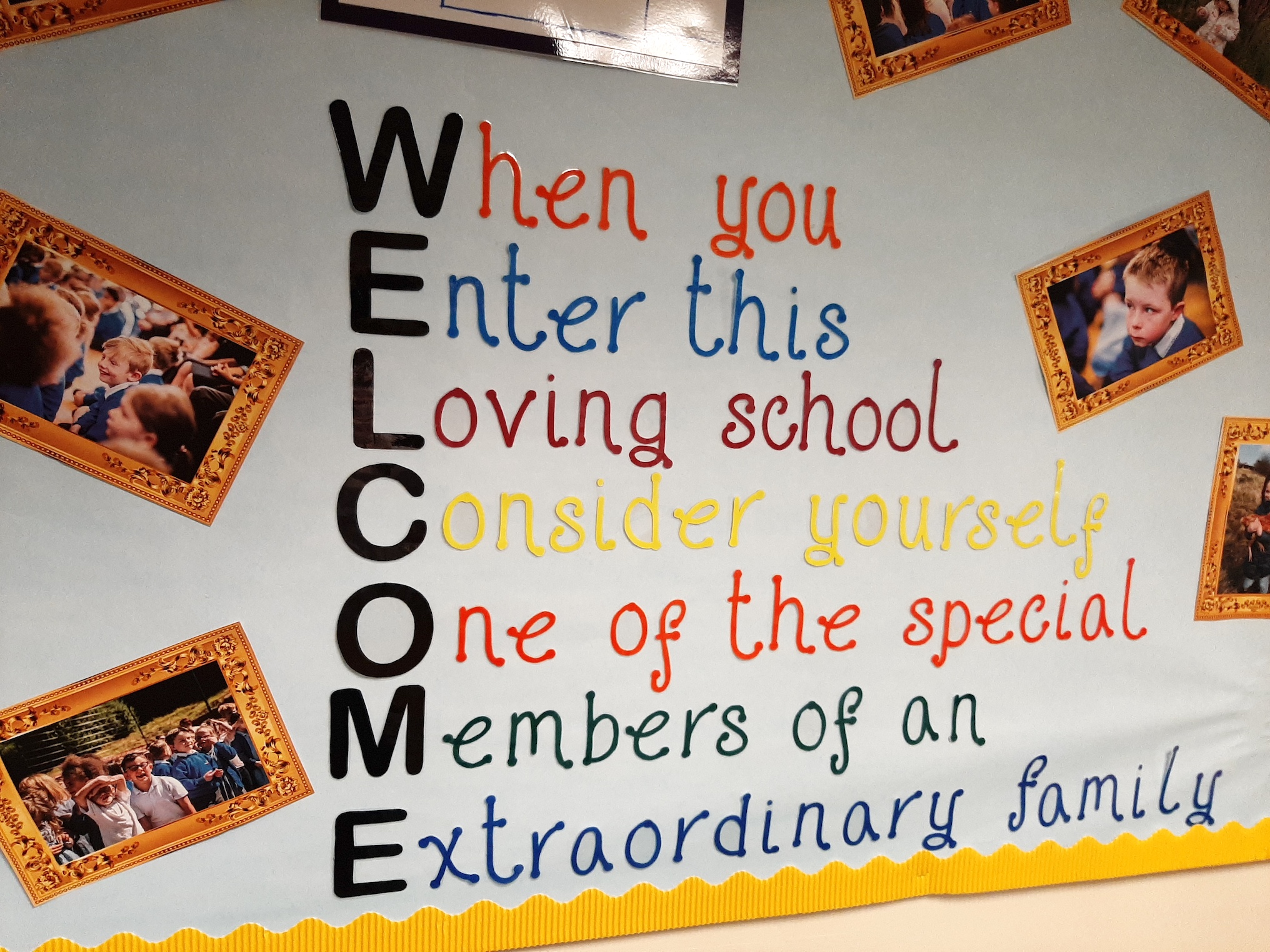 Above: a poster in the foyer of Benjamin Adlard Primary School (credit: Russell Hargrave)
That is precisely what has happened in applying to the Local Access programme. And the programme's decision-makers will have their eye on this sort of local infrastructure here, and in the other 11 shortlisted areas, as they decide where to invest their millions.
Back above Marshall's Yard, Lizzie Jordan tries to explain why she thinks it is so important to look at new ways of financing good community development work.
In the end, she explains, social investment is about planning for the future. She was brought up in Gainsborough, went away to university, and then returned here to the place she loves. Now it falls to ambitious organisations like hers, and others from across the private, public and social sectors, to show that progress will last beyond the short term.
"My fear is about the sustainability, and how we really ensure there's longevity to stuff," Jordan says. "I've got too much experience of seeing that from outside projects, which have been delivered and a year later a line is drawn – and that's it. And what has changed? What's actually different?"
The decision on which areas will win further funding from the Local Access programme is due to be announced within the next few weeks. More information on the programme is available here.
Header photo: Gainsborough Adventure Playground Ltd.
This story was produced with some financial support from the local consortium behind the Gainsborough Local Access bid. Get in touch with our editorial team if you'd like to discuss working with us to tell social enterprise/investment stories from your local area.