Britain's oldest social enterprise rescued from collapse
One of the UK's oldest social enterprises – previously backed by Queen Victoria and Winston Churchill – has been rescued by the owners of a South African engineering group.
News emerged today that long-running toiletries and cleaning products enterprise, Clarity & Co., has been acquired out of administration in a "pre-pack deal". The enterprise went into administration on 31 January.
It has been sold to Clarity Products Limited, a company specially formed to acquire the charity. The new company is part of MEWA, a South African-based specialist engineering and manufacturing group, which has operations in the UK.
A statement released by administrators FRP said the new company "will continue to operate as a social enterprise to meet the needs of Clarity's customers". 
All 85 jobs have been saved, with all roles transferred, including the management team.

The statement said the original mission of the organisation, founded in 1854, had been "to give visually impaired people a chance to show their abilities in the workplace, build their confidence and develop their skills".
It added: "Today, this mission remains at the centre of Clarity as it continues to help visually impaired and other disabled people into the workforce."
Pre-pack administration involves a company arranging to sell some or all assets to a pre-determined buyer, prior to appointing an administrator to facilitate that sale (rather than the administrator starting to market the business to potential buyers after being appointed).
Clarity & Co. produces toiletries and homecare products from its manufacturing site and laboratory in Highams Park, east London, under three brands: CLARITY, The Soap Co (created 2015) and Beco (created 2018). Some 80% of the organisation's staff have a disability or long-term health condition.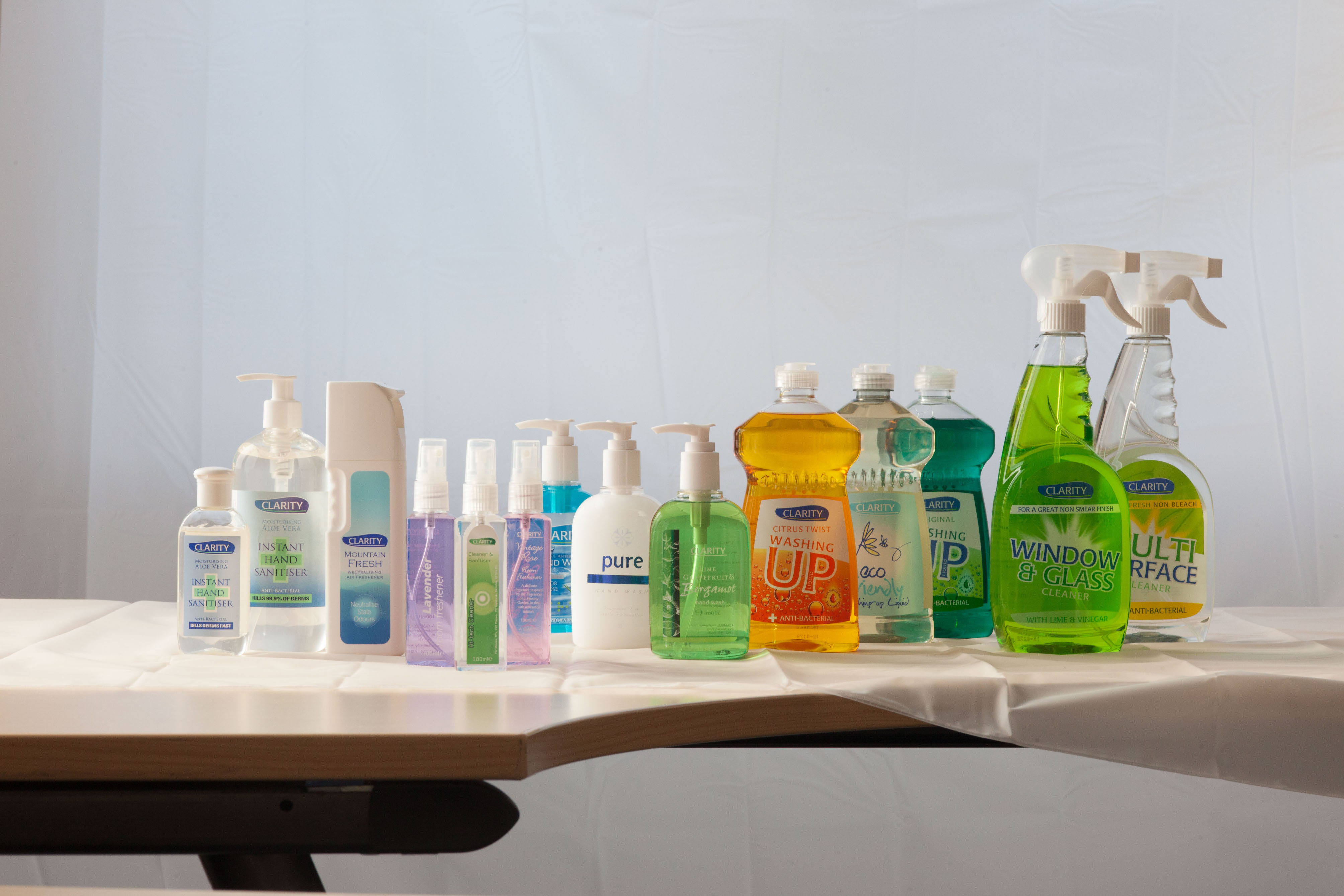 Clarity has been one of the UK's highest profile social enterprises in recent years, winning several awards and featuring in government publications on successful social enterprise growth. 
Last year its #StealOurStaff campaign called on other employers to hire more people with disabilities. 
FRP said the charity had "continued to struggle with financial pressures, which prevented further investment to grow the organisation, its products and the employment of disabled people". This led trustees to seek specialist support, with FRP instructed in mid-December. Despite "best efforts to secure a turnaround plan", FRP's Philip Reynolds and Phil Armstrong were appointed joint administrators on 31 January. 
Clarity Products Limited's sole director, Nicholas Marks, said: "We are pleased to have acquired a business that has a great history of providing social enterprise support to the community and look forward to working closely with the team as we work together to take Clarity onto the next stage of its journey."
Philip Reynolds, partner at FRP, said the deal was "saving jobs and guaranteeing future employment for a significant number of people, while also enabling the trustees to meet their obligation to maximise returns for creditors".
Camilla Marcus-Dew, the charity's head of sustainable growth, told Pioneers Post: "It's business as usual and we continue to grow."
A statement from Clarity's board of trustees added: "The trustees are pleased that a new and committed owner has been found for the business. We are delighted that Clarity has a future and that both 166 years of history and innovation can be continued in a new entity, for the benefit of our beneficiaries, our customers and the wider market. The trustees hope that Clarity will continue to change the lives of disabled people and create a positive social impact. We wish both the existing team and also the new owner every success."
Thanks for reading our stories. As somebody working in the impact economy, you'll know that producing quality work doesn't come free. We rely on paid subscriptions and partnerships to sustain our purpose-led journalism – so if you think it's worth having an independent, specialist media platform to share your news, insight and debate across the globe, please consider subscribing. You'll also be buying social: Pioneers Post is a social enterprise itself, reinvesting all profits to help you do good business, better.
Header photo: Clarity & Co / Alissa Khan-Whelan