Frauen power: Are Germany's social enterprises bucking a trend of male-dominated business?
Almost half of social enterprises are led by women, finds the latest German Social Entrepreneurship Monitor. And more than 80% say their product or service is a market first.
Germany's social entrepreneurs are bucking the national trend when it comes to gender balance among business leaders, according to research published last week.
Female founders represent almost half (46.7%) of those surveyed in the 2nd German Social Entrepreneurship Monitor, published yearly by SEND – the social entrepreneurship network of Germany, and Otto von Guericke University, with support from SAP Germany.
The figure contrasts starkly with current statistics for  mainstream business. Just 15% of startups of all kinds are led by women, according to the Female Founders Monitor 2019. The independent Allbright Foundation last year called Germany "a developing country" when it comes to gender diversity among publicly listed companies.
The SEND study polled just 212 social enterprises, while Germany is home to anything up to 500,000 – although estimates vary wildly, as there is no commonly agreed definition of social enterprise in the country.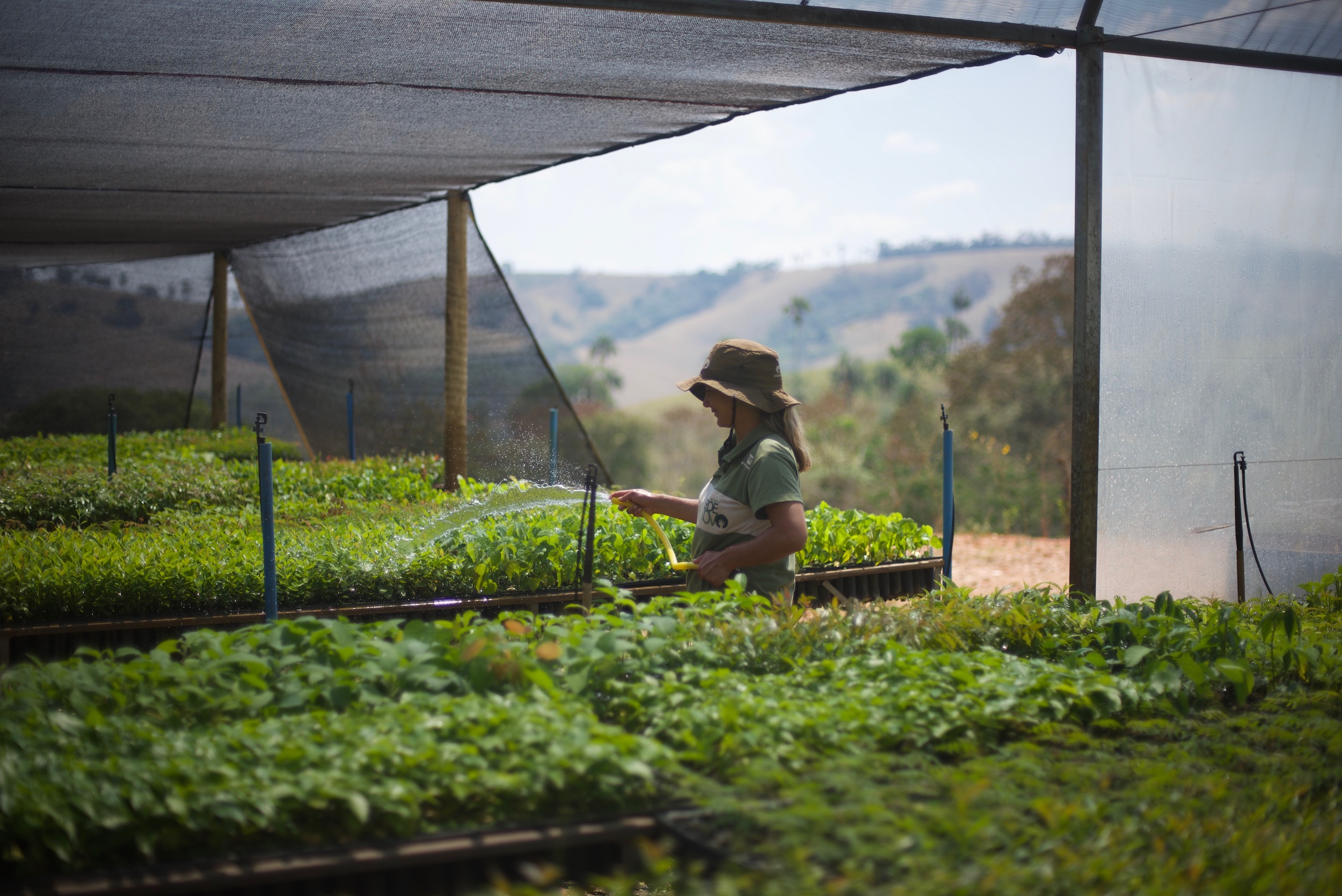 Above: Berlin-based B Corp Ecosia has funded the planting of more than 60m trees. 
But SEND chair Markus Sauerhammer – who previously worked in the commercial startup field – said his own experience backed up the study's findings on gender diversity. Among businesses created to fulfil a social or environmental purpose, he said, "you see not only the young guys from elite universities, but also completely different [kinds of] people."
The entrepreneurs polled by SEND also claim to be highly innovative, with 84% saying their product or service is a market first (with market defined as either regional, national, EU-wide or worldwide). Among the pioneers is Berlin-based Ecosia, a search engine whose profits have funded the planting of more than 60m trees, and which became Germany's first B Corp in 2014.
Key findings from the social entrepreneurs surveyed:
84% said achieving social impact is more important than financial return
94% said they consider sustainability in their supply chains
More than two-thirds sell to conventional firms 
Startup financing, follow-up financing and access to the financial market are difficult for more than 50% of those polled 
51% are transparent about employee salaries and 84% involve employees in strategic decisions
Common hurdles identified by social entrepreneurs include too little targeted follow-up financing for successful projects, the fact that public funding is difficult to track, and weak representation at political level. SEND was formed in 2017 to help address the latter issue.
The lack of a suitable legal form was also considered a barrier by one in two respondents, and support from politicians was poorly rated. 
Germany's coalition government has agreed that social entrepreneurship can be a "solution to social challenges" – a rare case of cross-party support, according to SEND. However, the network body argues that relevant legal and political frameworks require an "urgent" update.
"At the moment, we have no Big Society Capital [the UK wholesale bank], no Nesta [the UK-based innovation foundation], no financing instruments, no framework, no innovation centres. A lot of things don't exist [in Germany]," said Sauerhammer. 
The full report (in German) can be found on the SEND website. 
Header image: Original Unverpackt, a female-founded business, opened its first plastic and packaging free grocery shop in Berlin in 2014 (photo credit: Original Unverpackt).
Thanks for reading our stories. As somebody working in the impact economy, you'll know that producing quality work doesn't come free. We rely on paid subscriptions and partnerships to sustain our purpose-led journalism – so if you think it's worth having an independent, specialist media platform to share your news, insight and debate across the globe, please consider subscribing. You'll also be buying social: Pioneers Post is a social enterprise itself, reinvesting all profits to help you do good business, better.