How online training is revolutionising social enterprise start-up support
A massive open online course, or Mooc, has inspired thousands of people around the world to start up their own social enterprises. We discover how this online training programme has had such a global impact – and what its founders are planning next.
"The course was a revelation to me."
For several years, Sabeena Ahmed had been promoting fair trade products in Dubai, yet, she says, "I was working blind". With little recognition of the concepts of ethical consumerism and sustainability in the United Arab Emirates, Sabeena was a lone campaigner with no local support. 
But completing an online training course in 2016, Ahmed says, made her realise that she was in fact a social entrepreneur and part of a worldwide community of like-minded souls. The course gave her practical information about the business she was in, boosted her confidence and connected her with a host of new opportunities.
Ahmed is just one of more than 50,000 people who have signed up for the Social Enterprise Mooc – a massive open online course – which, when it began, was the first of this new-style education tool dedicated to nurturing social entrepreneurs worldwide. To date, at least 2,000 social enterprise start-ups have been attributed to this Mooc and it has reached more than 50,000 people in 190 countries. 
It has gone viral, says Professor Fergus Lyon of Middlesex University which co-hosts the course. "It has blown my mind, the scale it has reached."
What is the Social Enterprise Mooc?
The term 'Mooc' was first used in 2008 to describe a new wave of open access, online courses, designed to provide learning to unlimited numbers of people for free. Pioneered by big-name institutions including the USA's Stanford and Harvard universities and the Open University in the UK, Moocs usually have no entry requirements and they don't lead to formal qualifications. Yet they have become a huge success, with hundreds of thousands of people around the world taking the opportunity to develop their knowledge without having to attend a university. 
The Social Enterprise Mooc was the brainchild of Dr Sara Calvo and Dr Andrés Morales, the founders of Minca Ventures, a social enterprise which studies social enterprise around the world as well as offering sustainability education, and consultancy and coaching services for sustainable businesses. In 2016, with some financial backing from the British Council, they teamed up with Middlesex University and the Jindal Centre for Social Innovation and Entrepreneurship in India to develop the content of a course which would aim to encourage more people to start up social enterprises.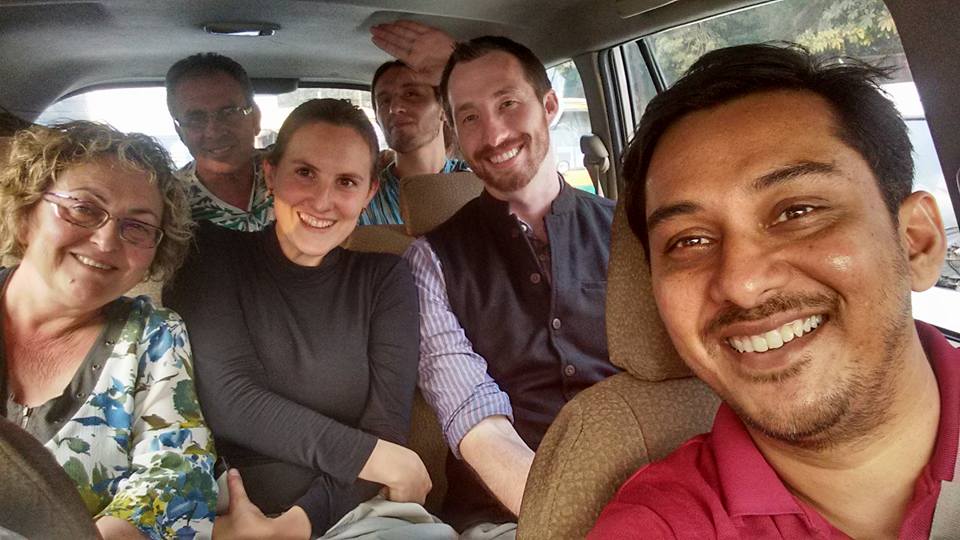 The founders of the Mooc – from Minca Ventures, Middlesex University and the Jindal Centre for Social Innovation and Entrepreneurship – working together in India to design the course
Launched in 2016, the Mooc is broken down into three units which encompass an introduction to social enterprise around the world, practical information about starting up a social enterprise, and insights into how to grow a sustainable business. All the course content is available online and includes films, articles, tasks quizzes and self-assessments. The nature of a Mooc means that students don't get one-to-one time with a tutor, but an online forum means that they can support and encourage each other. 
The Mooc's international perspective is fundamental, explains Morales. Minca Ventures has worked in more than 40 countries across four continents, so this is "embedded in Minca's DNA", he says. "We have this understanding of what social enterprise is at a global level." The course covers examples of social enterprises around the world and aims to attract students from Africa, Asia, Oceania, Europe and America.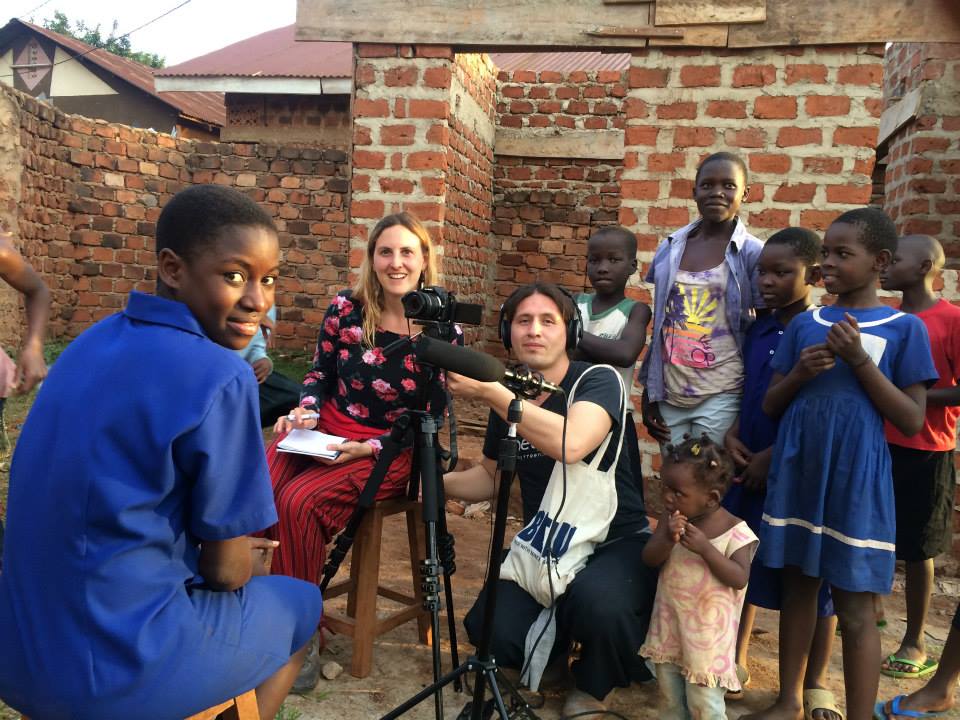 The Minca Ventures team on location filming social enterprises around the world
The latest evaluation of the Mooc gives a "conservative estimate" of the number of worldwide social enterprise start-ups that can be attributed to its influence as being 1,940. Middlesex University's Professor Lyon, who helped to design and deliver the course as the  deputy director of the Centre for the Understanding of Sustainable Prosperity, emphasises that the impact goes much deeper than simply the number of start-ups. He points to the international connections that have been made between students as well as students influencing shifts within established conventional businesses – becoming social "intrapreneurs". What's more, greater understanding of social enterprise has dissuaded some students from setting up potentially unviable operations. 
From Middlesex University's point of view, he adds, it is a vivid example of its research having a real, practical application. 
The success of this course, says Lyon, is due to its "brilliant design". He says: "It fits a social entrepreneurial mindset, creates space for discussions, and includes case studies that chime with people." When people around the world have an idea to make a change in their communities often feel isolated, this course gives a sense of being part of a bigger community. 
Morales adds that the examples of grassroots social enterprises that are included in the course really motivate the students. "They see organisations that they can relate to and they say, 'They can do it, so can I.'"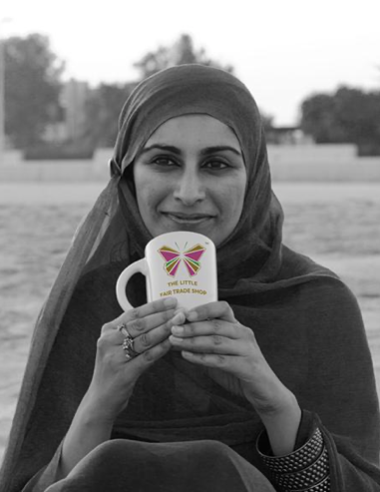 For Ahmed (right), taking part in the course has made a huge difference to her development as a social entrepreneur. On the phone from Dubai, she tells Pioneers Post about how, when she began the course, she felt isolated in her work at the same time as feeling overwhelming grief for her mother who had recently died. The course gave her new confidence and direction.
"I was a little bit lost because I'd had no support," she explains. "As a fair trade campaigner in Dubai, no-one knew what I was. But once I introduce myself to people as a social entrepreneur, they know where I'm coming from."
She enthusiastically describes all the connections that she's made since the course – with government ministers and key people in the fair trade movement as well as other social entrepreneurs around the world. She's also had the confidence to apply for (and gain) a scholarship, and take up speaking opportunities.
Ahmed set up a business called The Little Fair Trade Shop, trading online and at markets, however, this part of her work is currently taking a back seat following some surgery that she had to have. Her enthusiasm remains undimmed however, and she is now planning to write a book to raise the profile of all the fair trade producers that she's met around the world. "It's important for me to continue this journey and find another avenue," she says.
The Social Enterprise Mooc will continue to influence social entrepreneurs across the globe for some time yet – the course will run again at least once this year. And, after the founders noticed how many students were focused on reusing waste materials, it's now complemented with a Mooc focused upon upcycling businesses, created in partnership with the successful South African upcycling enterprise, Hands of Honour, which, with Minca Ventures, is a collaborator on the British Council's DICE programme. There's more to come too as the Minca Ventures team is now working on a Mooc about social innovation. While some people may once have regarded Moocs as a threat to higher education, their potential benefit to the world of social enterprise appears undisputed.
Header photo: Still from one of the Social Enterprise Mooc training films, featuring SMV Wheels PVT