A different perspective: Grants link global collaborators to boost economic equality
Fresh approaches to supporting artisans, designers, IT specialists and others to grow their small businesses are under way around the world, focusing particularly on marginalised communities.
Artisans in Egypt, young social entrepreneurs in Brazil and disabled business people in Indonesia are just some of the hundreds of people across the world who will receive support to develop their enterprises, thanks to funding provided through the British Council's DICE programme.
Grants have just been awarded to 28 new partnerships which bring together enterprise development experts from the UK with specialists working in five emerging economies. 
The £2m DICE Fund was set up to tackle entrenched issues of unemployment and unequal economic growth in these five countries and the UK – the ultimate aim is to contribute to creating more inclusive societies.
Becky Schutt, head of Developing Inclusive and Creative Economies (DICE) at the British Council, said: "DICE combines social responsibility with growth-driven entrepreneurialism, fostering creativity in both overseas and UK businessses. We're so inspired by our first global cohort who are already bringing their own extraordinary energy to a unique and ground-breaking global collaboration."
This latest round of "collaboration grants" of between £20,000 and £85,000 is designed to provide intermediary organisations – those organisations that support others to grow, including NGOs, accelerators and universities – with the opportunity to deliver projects lasting 12 to 15 months that strengthen social and creative enterprises in Brazil, Egypt, Indonesia, Pakistan and South Africa. 
The UK organisations delivering the programmes include Social Value UK, social enterprise consultancy Red Ochre, craft-business incubator Cockpit Arts and Cranfield School of Management. International partners include social entrepreneur network Ashoka Arab World, Indonesia's Platform Usaha Sosialand enterprise support body SEED in Pakistan.
These projects particularly focus upon empowering women, disabled people and other marginalised groups as well as fostering youth employment.
THE DICE COLLABORATION FUND PROJECTS
Brazil/UK
Project: Aceleradora NIP Negocios da Periferia (Periphery Enterprises Accelerator)
Partners: Global Urban Design with A Banca Produtora Social Cultural, Artemisia and FGV University
This acceleration programme for social businesses from the peripheries of Sao Paulo launched in 2018 and has already supported ten social businesses, including Boutique de Krioula and Gastronomia Periferica. In 2019, the programme will develop to support more enterprises, including a new focus on the creative economy.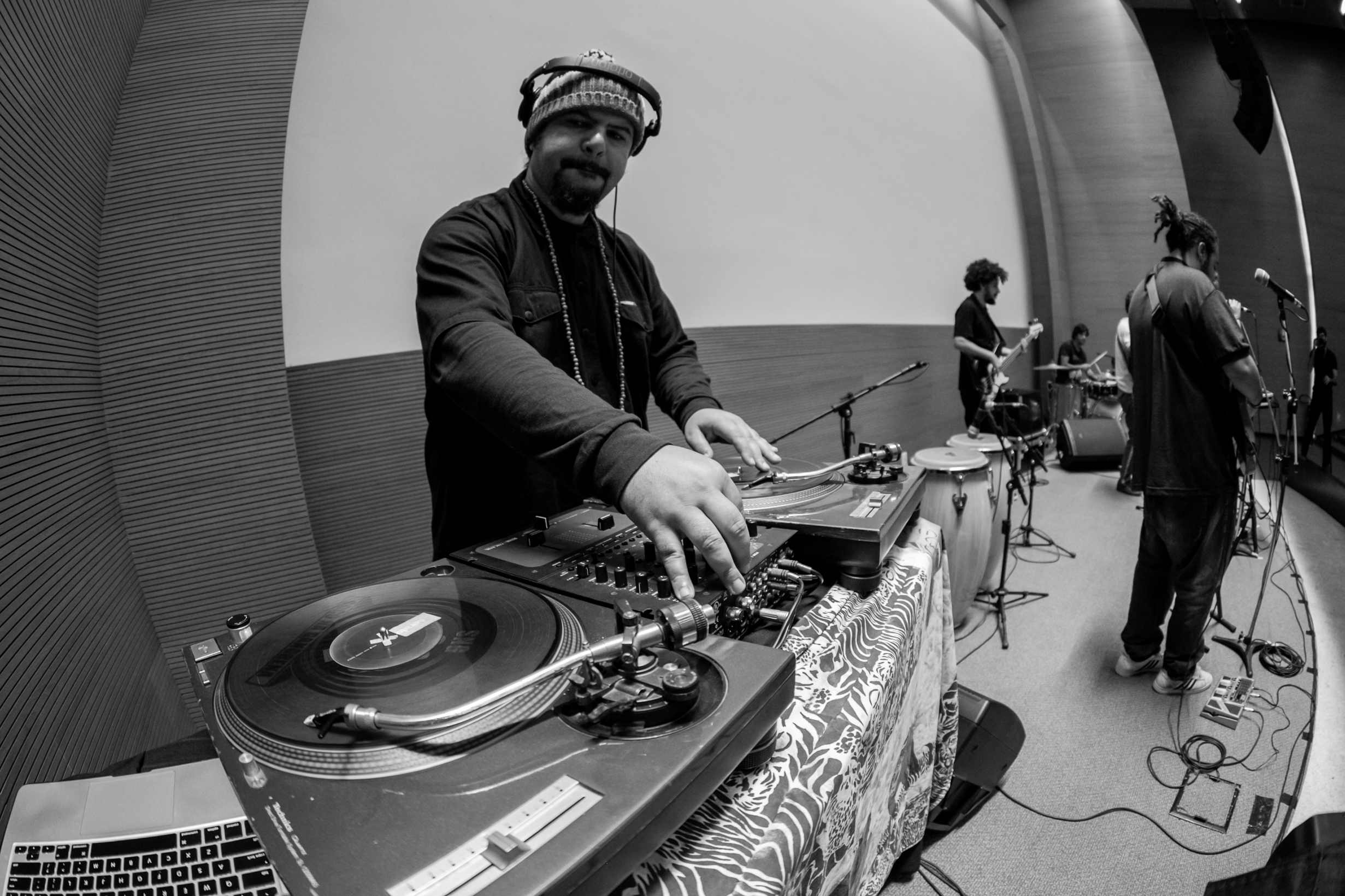 Project: ANDE/IDS Gender Inclusion and Investing for Brazilian SGBs in the Creative Economy
Partners: Institute of Development Studies and Aspen Network of Development Entrepreneurs ANDE 
A project to train around 100 social and creative enterprises with the aim of improving gender inclusion and increasing the sector's visibility to impact investors.
Project: Social Impact Incubators
Partners: _SocialStarters and Asplande 
These social impact incubators will support 60 social and creative enterprises led by Afro-Brazilian women in marginalised communities in Rio de Janeiro. 
Project: Garota Hacker
Partners: ZU-UK and Lá Da Favelinha & Centro Popular de Conspiração Gargarullo 
East London's Zu-uk is an interactive theatre company which will work with creative enterprises led by non-white women from underprivileged backgrounds in Belo Horizonte in the Garota Hacker project, created jointly with Lá Da Favelinha.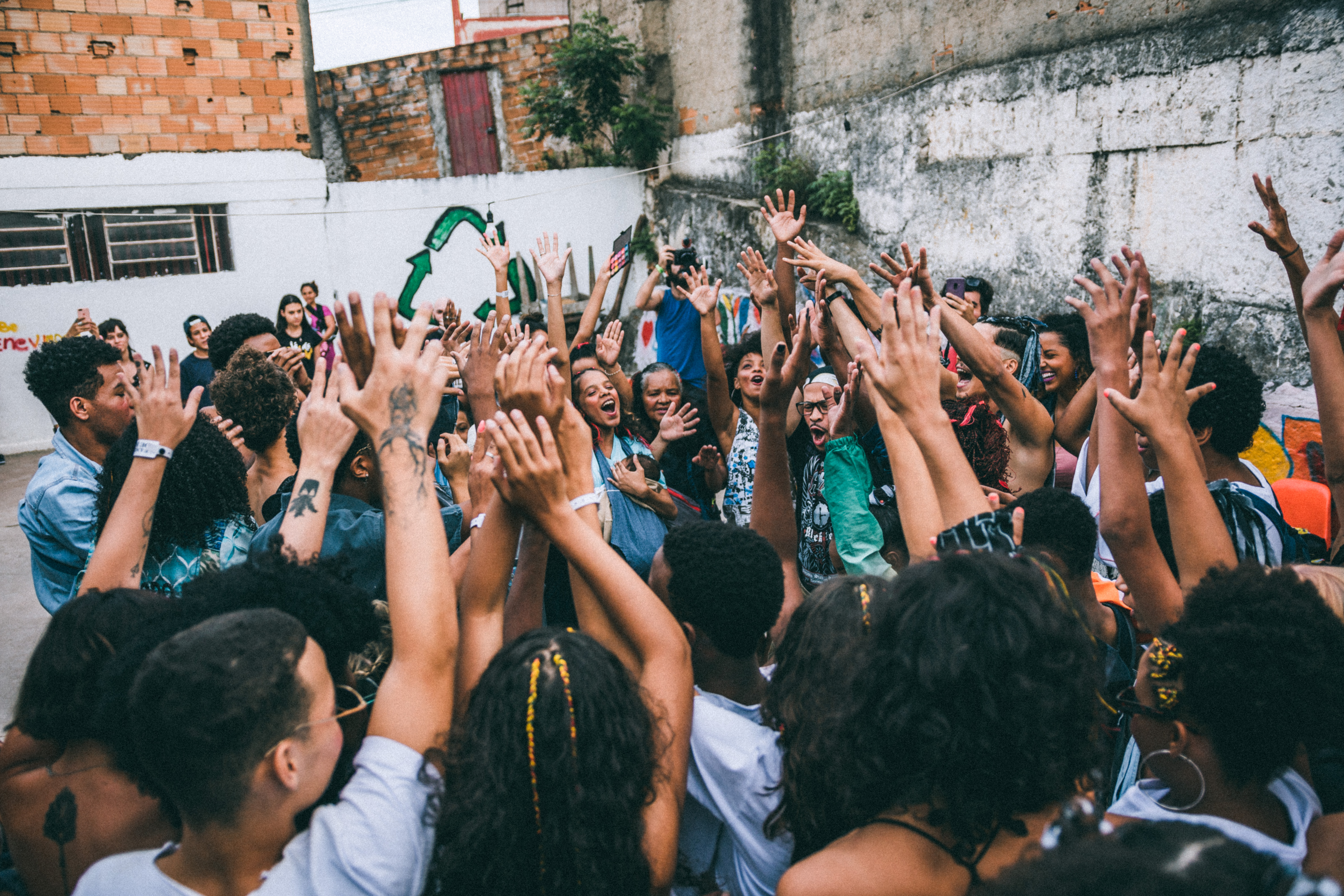 Project: PD Technology Park Entrepreneurship programme
Partners: Signifier and Núcleo de Gestão do Porto Digital 
This project will support social and creative enterprises from marginalised communities, focusing particularly on gender inequality and under-represented groups in the city of Recife. It will adapt, test and consolidate and existing business development methodology.
Project: Incubation and Training Programme
Partners: Haarlem Artspace CIC and Instituto Procomum 
This 12-month incubation programme will support 25 young entrepreneurs living in the Baixada Santista region of Sao Paulo. The entrepreneurs will have access to a workplace and in return they must donate 10% of their time each month to knowledge exchanges within the network of their peers. 
Egypt/UK
Project: Young Changemakers Training and Competition
Partners: Ashoka Arab World and Red Ochre 
A Young Changemakers competition will increase the visibility of young female leaders and encourage their development. A group of 60 young women will be offered training and support to develop community initiatives. 
Project: AYCASE
Partners: Yadawee and Al Fanar
This project will focus on supporting Egyptian artisans, currently facing competition from imported handicrafts as well as an increase in raw material prices and labour costs and lack of government support. Individual artisans will be trained in design, start-up management and basic financial literacy.
Project: EL Rehla and Impact Collective
Partners: EL Rehla and Impact Collective
50 under-35s working in leadership positions at social and creative enterprises will be supported through a retreat camp. Following the event, 85 people will have the opportunity to take part in training workshops. This will develop a pipeline of impact entrepreneurs, ready for impact investment.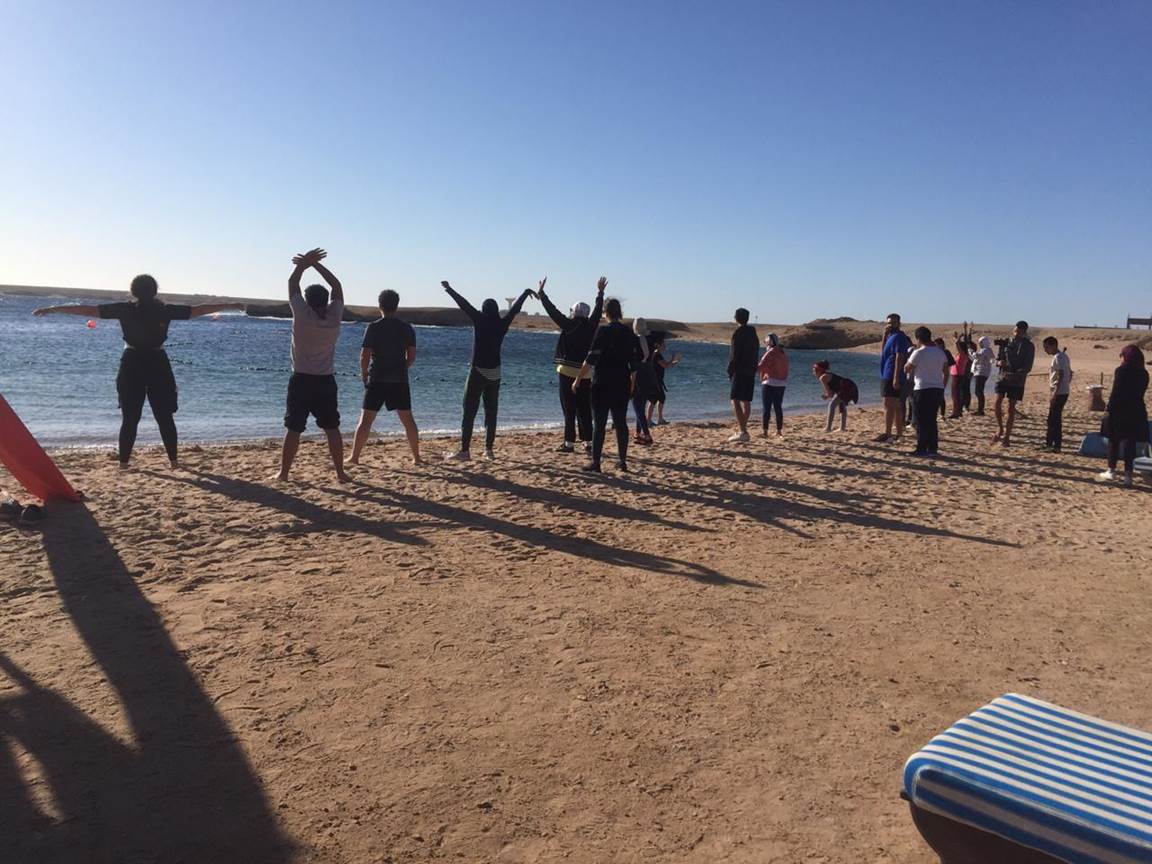 Project: Social Enterprise Development Accelerator (SEDA) project 
Partners: Positive Planet and Asfar
The aim of this project is to develop the eco-system of support for social enterprises in Egypt. 
Project: WMCF & YBI
Partners: Wakfeyet El Maadi and Youth Bank International
This project will build the capacity of community organisations in the shanty areas of Southern Cairo to promote social inclusion in their communities.
Indonesia/UK
Project: Perempuan Maju Dengan Digital (Women Advance in Digital)
Partners: Think.Web and BOM
A digital professional development programme for creative and social entrepreneurs which will engage 500 women, inspire 100 new creative and social enterprises and develop 10 of these as they test their ideas.
Project: Gerakan Kreabilitas (Creatibility Movement)
Partners: KETEMU Project and Arts Development Company
This project aims to empower creative people with disabilities to design and produce marketable products and services and encourage creative enterprises to develop disability-friendly workforces.
Project: Inclusive Islands: Entrepreneurial Leadership for Resilient Remote Ecosystems
Partners: Platform Usaha Sosial and Social Enterprise Academy
This partnership will unite experience from the remote islands of Indonesia and Scotland, aiming to boost Indonesia's support ecosystem for inclusive and creative enterprises in remote communities. 
Project: Economic Empowerment for Entrepreneurs with Disability
Partners: Disability Empowerment Centre (DEC) and Red Ochre
This project will develop the knowledge and skills of intermediaries to help people with disabilities and vulnerable women to improve their creative social enterprises, looking to the UK for best practice examples.
Project: Social Enterprise Development Bootcamp
Partners: Social Innovation Acceleration Programme and Social Value UK
The Social Enterprise Development Bootcamp aims to provide knowledge and a support network to help 120 early-stage social entrepreneurs. It will be hosted in four different cities in Indonesia.
Pakistan/UK
Project: Incubation programme for SoCreative Entrepreneurs
Partners: Cockpit Arts and SEED
Pakistan's first ever creative social incubation programme will be designed and delivered by the UK's Cockpit Arts with Pakistan's SEED and held at Indus Valley School of Arts and Architecture.
Project: RISE: Ready for Impact through Scaling Enterprise
Partners: Impact Hub Kings Cross and Invest2Innovate
The RISE project will help social enterprises to scale.
Project: Blockchain for Inclusive Growth
Partners: Manchester Digital Laboratory (MadLab) and Demo Enterprises
MadLab and DEMO will use blockchain to give grassroots organisations the capability to collaborate and issue qualifications to community learners.
Project: Establishment of Social and Creative Incubation Programs in Public Universities
Partners: Cranfield School of Management and Center for Global Innovators (CGI)
Cranfield School of Management is one of the most prestigious business schools in Europe and will help design and deliver social and creative incubation programmes at two public universities in Pakistan. 
Project: Green Skills and Crafts for Livelihoods
Partners: University of Glasgow and Heritage Foundation
This project aims to help people in beggar communities in eight villages near Makli World Heritage Site develop livelihoods, building on the experience and knowledge developed over many years in working with marginalised communities by the University of Glasgow and the Heritage Foundation.
Project: Womart
Partners: So Just Shop and FACE, the Foundation for Arts Culture and Education
25 women leading creative and social enterprises in under-served and rural areas of Pakistan will have the opportunity to join e-commerce platforms to improve the marketing and sale of their products. 
Project: Acceleration support to 15 women-led businesses
Partners: The British Asian Trust and Punjab Commission on the Status of Women (PCSW)
Incubation and acceleration support to 15 women-led businesses in the Punjab area of Pakistan. 
South Africa/UK
Project: Impact Management for the South African Social and Creative Enterprises Sector
Partners: Aspen Network of Development Entrepreneurs (ANDE) South Africa, and Social Value Network UK
This project will train up to 50 intermediary organisations which support social and creative enterprises. These will then help build the capacity of at least 400 enterprises in Cape Town and Johannesburg. An Impact Management Learning Lab will share best practice, and further resources will be disseminated more broadly.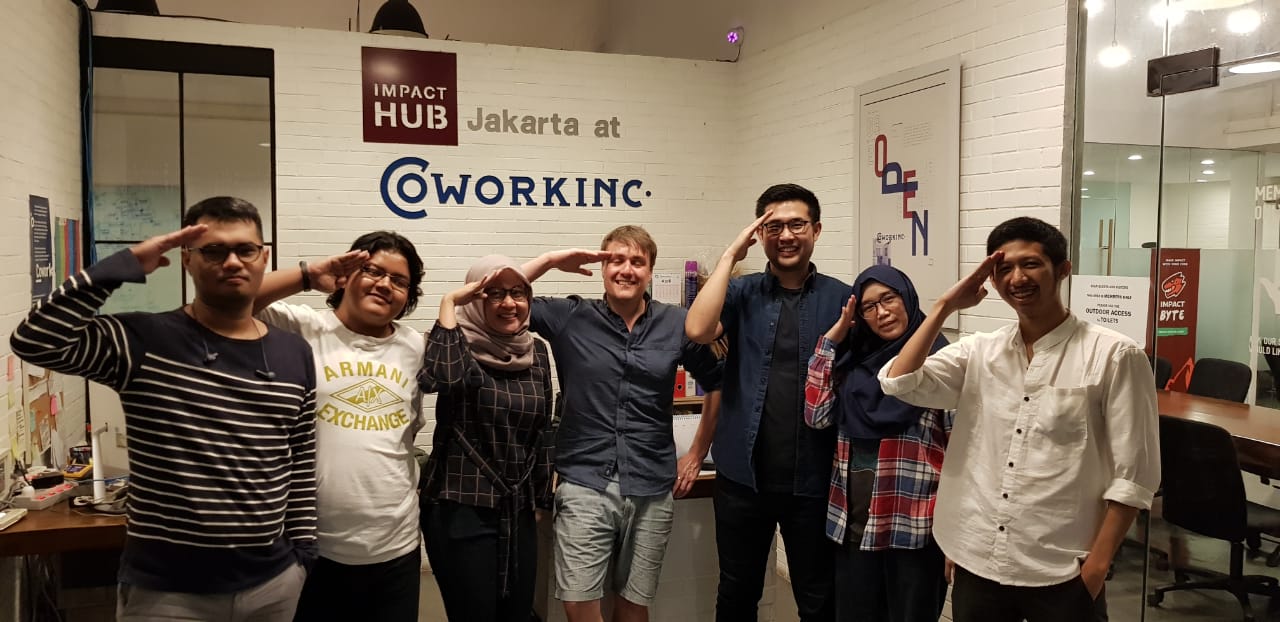 Project: Hackney Cooperative Developments and The Spin Cycle Collaborative Social and Creative Enterprise Project
Partners: The Spin Cycle and Hackney Cooperative Developments CIC
This project will explore the synergies between collectives of domestic workers in the UK and South Africa. Women working in domestic service will be given opportunities and supported to start up creative and social enterprises.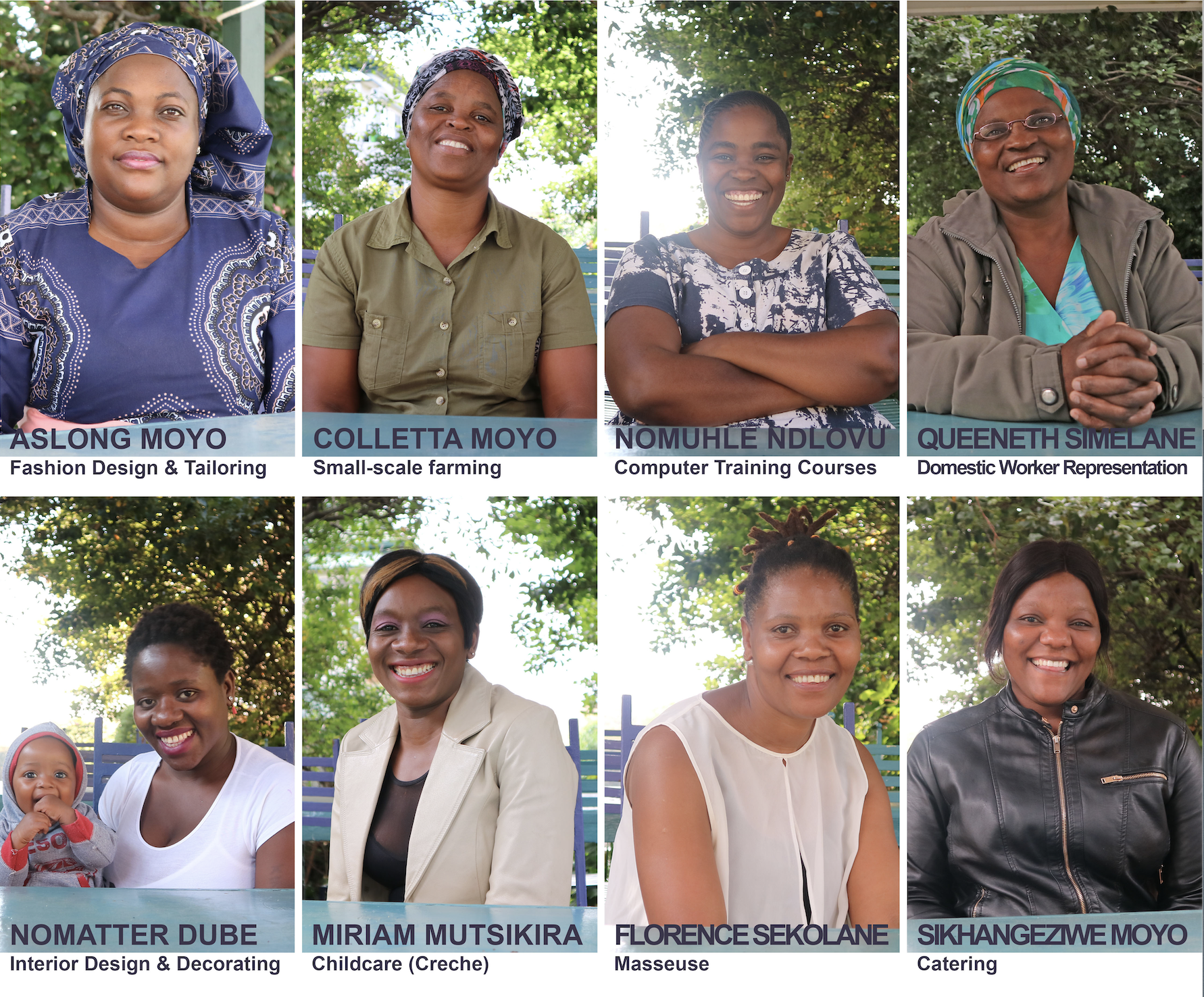 Project: Enabling social and Creative Enterprises in Makers Valley
Partners: Johannesburg Inner City Partnership (Makers Valley) and Real Ideas Organisation
The aim is for the Makers Valley neighbourhood to become Johannesburg's social and creative enterprise hub. Intermediary organisations and social and creative enterprises will be supported to develop. The support will culminate with the Makers Valley Festivalin 2020.  
Project: Upcycling for Change Project
Partners: Hands of Honour and MINCA Ventures Ltd
This project will encourage social and creative enterprises to develop upcycling methods to improve their income generation as well as helping young vulnerable and unemployed people to set up upcycling-based businesses.
Project: Waste Shamina Shawena (Waste Its Mine Its Yours)
Partners: The Dreamcatcher Foundation Trust and University of Brighton
40 people will be supported to develop enterprises linked with waste.