Hell-bent on driving change? Join us at Acumen Academy
Acumen is building a locally-rooted, globally connected community of social innovators – and now, it's opening up its 700-strong fellowship to UK-based changemakers. Know someone brave enough to reimagine the world? Nominate or apply by 31 May.
We live in a divided kingdom – politically, economically, socially, geographically. While today's lockdown is universal, one thing is clear: our boats are drifting further apart. Our divisions and complex challenges require a long-term commitment to changing the goals, structures, and rules of existing systems to build a world where everyone has an opportunity to live a life of dignity. How can we create a rising tide that lifts all boats?
We know that above all else, driving this change comes down to leadership. And fortunately, high-potential leaders are emerging everywhere. We have an opportunity to empower, connect, and deepen their capacity to lead. Acumen Academy exists to build a pipeline of leaders who have the character and skills to navigate the unknown and bridge the divide between rich and poor, public and private sectors, national and local, leavers and remainers.
Our community represents a new generation of leaders, committed to doing what's right in a world that loves what's easy
We also know that leading today requires a sense of fellowship, the knowledge that you are not alone in the long and difficult journey of making real and sustainable change. Resilience comes from the community around us – the people who support us, challenge us and accompany us. Acumen Academy exists to build a locally rooted, globally connected community of social innovators who are hell-bent on driving change across sectors, disciplines and places. With 700 Fellows and 500,000 course takers in 193 countries, the Acumen Academy community represents a new generation of leaders committed to doing what's right in a world that loves what's easy.

Bridging divides
The world cannot be split into 'rich' nations and 'poor' ones. Great wealth exists in the UK alongside unimaginable deprivation. 2010 to 2016 saw a 3500% increase in the number of people using foodbanks, alongside a 200% increase in the number of UK billionaires. In a country where only 36% of us trust the government and 55% of us do not feel our views are represented in the media, our divisions will not heal on their own accord.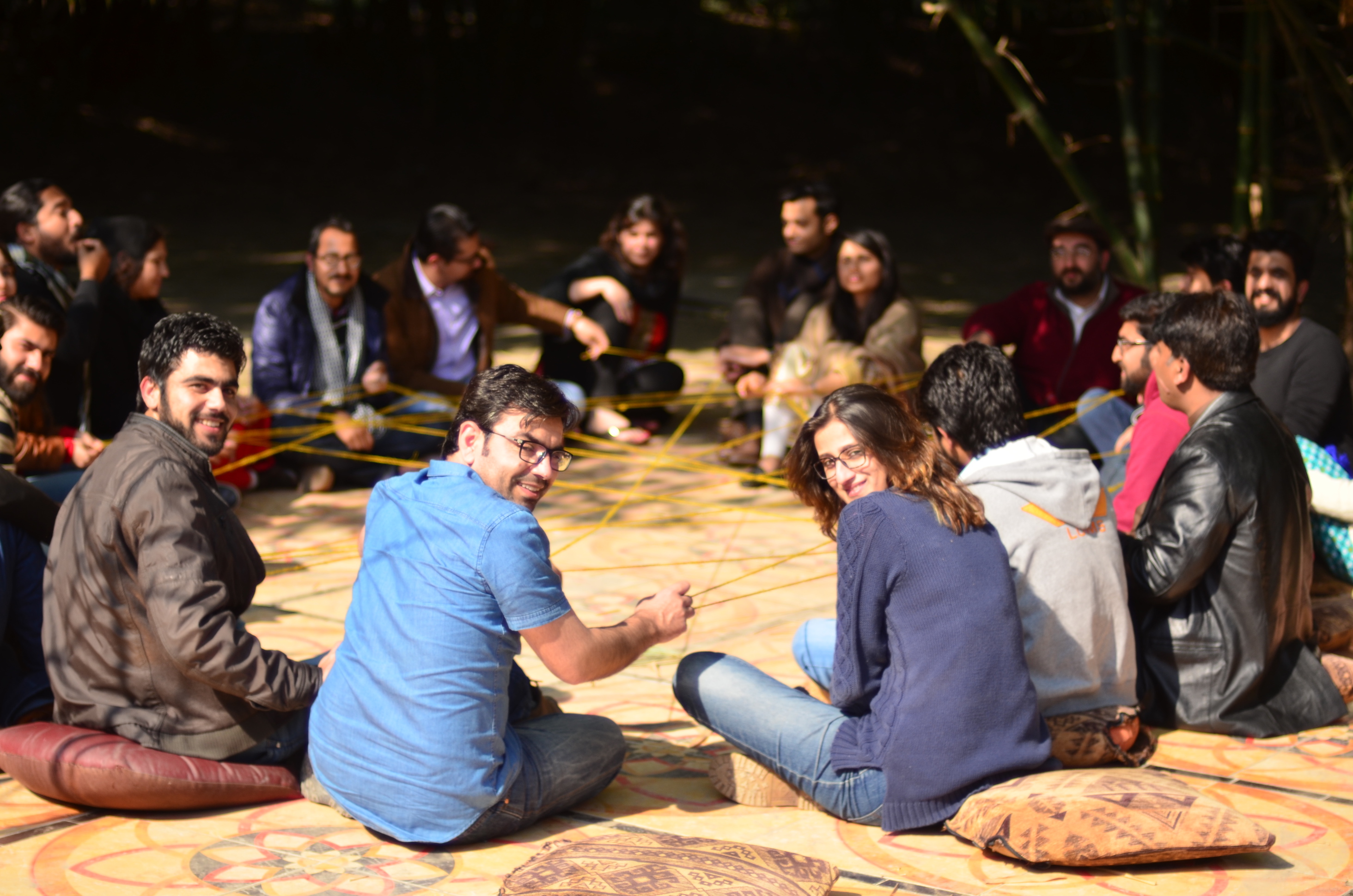 We are launching Acumen in the UK to amplify new role models who are bridging our divides and building solutions bred out of hope and possibility. Starting in 2020, the Acumen UK Fellowship will bring together 20 leaders each year who are committed to tackling issues of inequality and injustice in the United Kingdom – and equip them with the knowledge, skills and community to accelerate and sustain their impact. 
Success is the radical idea of creating hope in a cynical world
This new programme in the UK is grounded in 20 years of Acumen's work in the Global South investing in companies, leaders and ideas that challenge the status quo. Over the course of a year, Fellows will be immersed in a series of virtual seminars and in-person residentials held across the UK – connected by peer-coaching and group practice as they apply this learning to their work. This will be the foundation of Acumen Academy in the UK, and the launchpad for a range of online and offline programmes as we work with peers to build leadership that can rise to the task at hand. 
At its core, the Fellows programme is developing the capacity to take on longstanding problems of inequality and injustice. Fellows measure their success not in terms of money, power or fame – but in the amount of human flourishing their actions release into the world. Success is measured by the lives empowered, the carbon displaced, the health improved, the education enhanced, the dignity reinforced… Success is the radical idea of creating hope in a cynical world.
New voices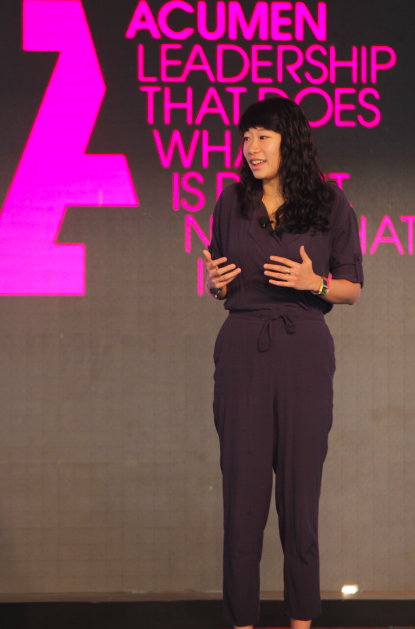 We see that our nation is remarkably diverse and know that our talent knows no boundaries – not race, not income, not age, not gender. What sets the Acumen Academy's programmes apart is the diversity of participants, and their emphasis on values and community. We know that change agents embedded in the systems they are trying to disrupt can be the greatest nodes of intervention. The Fellowship strives to empower new voices who have a deep understanding of our problems and are building solutions with people (not for them) to shift systems.
There are some extraordinary individuals and organisations making progress, yet we remain largely siloed in our understanding and action. While we know that local and issue-specific leadership is critical, we also know that it is key to connect leadership across issues at a national level. We select individuals across sector, issue and place to create a unique environment for Fellows to build their capacity to work across lines of difference.
We have so many technical solutions... yet we lack the leadership required to build trust, embrace difference and unite humanity
We have so many of the technical solutions required to solve the current pandemic, tackle climate change and build more just systems. Yet we lack the leadership required to build trust, embrace difference and unite humanity. In a world full of contradiction and tensions, how can we hold opposing ideas while retaining the ability to function, move forward and progress? Right now, as you read this: how do you take care of yourself, and challenge yourself to do more? How do we ensure our individual rights are upheld, and ensure we remain accountable to our collective responsibilities? How do we stand apart in order to protect ourselves, and come together in order to overcome Covid-19 and the societal challenges it reinforces? 
How do we have the humility to see the world as it is, and the audacity to imagine the world as it could be? Together, let's have the ambition to learn at the edge, the wisdom to admit failure, and the courage to start again. Together, let's build the leadership we need to change the unequal systems that the pandemic has laid bare to create a more just and equitable world.
Find out more and apply by 31 May. To nominate a potential Fellow, email uk@acumenacademy.org with their name, organisation/movement and a short overview of why they would make a great Fellow. Sign up to keep updated on Acumen Academy's work in the UK.
The Acumen UK Fellowship is funded by The National Lottery Community Fund, The Rank Foundation, Garfield Weston Foundation, and Segelman Trust and supported by the Centre for Knowledge Equity.
This article was produced in partnership with Acumen. Photos: Acumen Colombia Fellows; Acumen Fellows in conversation; and Global Fellow (2015) Stephanie Speirs, co-founder and CEO at affordable energy company Solstice.