Transforming places: Why the Architectural Heritage Fund is backing partnerships for thriving high streets
Since the 1970s the Architectural Heritage Fund has promoted the conservation and sustainable reuse of historic buildings. Now, it's looking beyond purely heritage-focused organisations to support a broad range of community-led organisations and enterprises – which can play a key role in partnerships to rebuild the community fabric of the UK's towns. CEO Matthew Mckeague on AHF's newest grantees – and why their work may now be needed more than ever.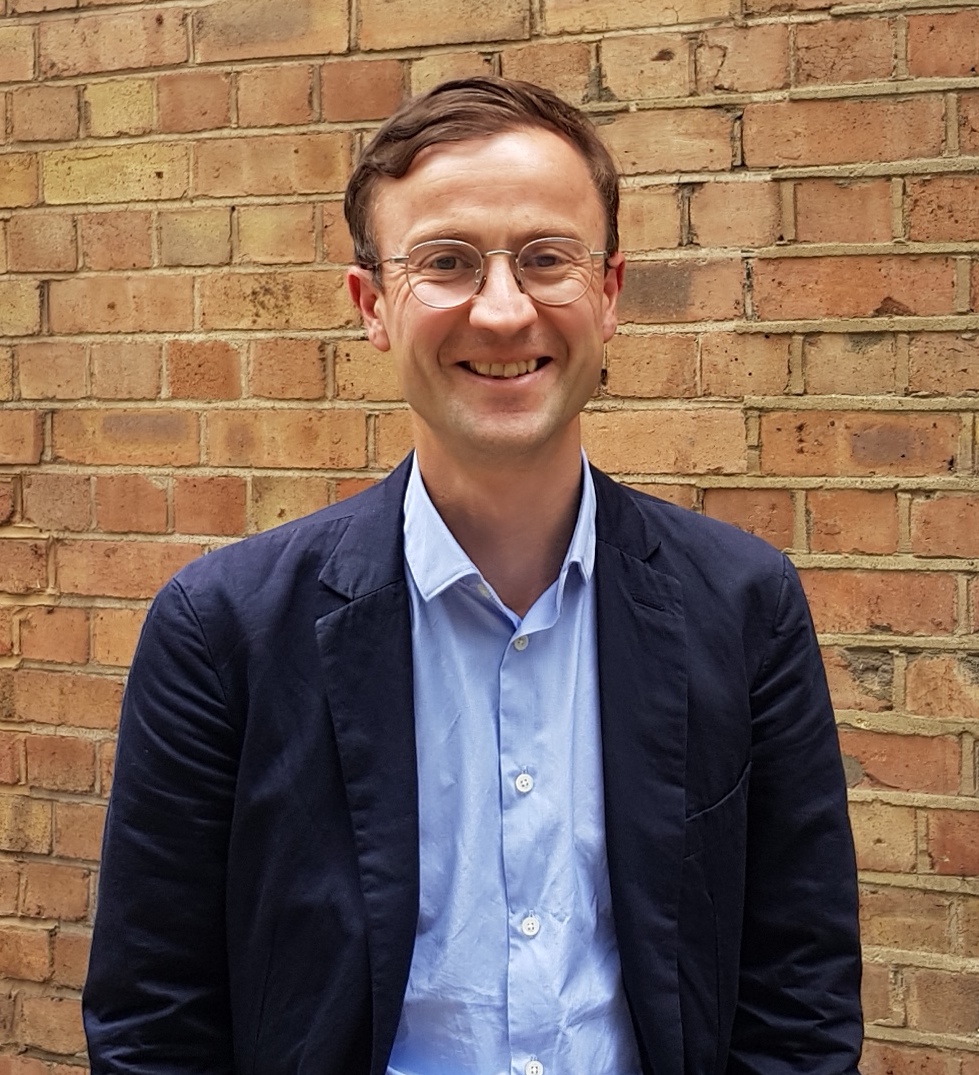 Before the lockdown made visits impossible, I went several times to Great Yarmouth on the east coast of England, to see first-hand the work of one of the country's oldest building preservation trusts.  The labels 'left behind', 'deprived', 'challenging' can often be applied to Great Yarmouth, and arriving at the train station on the outskirts of town you definitely feel like you're in a place at the edge – particularly as it is the last stop before the North Sea. However, walk into town and perceptions begin to change the further you go: there is the busy marketplace, the eleventh-century Minster, dozens of high-quality buildings from the medieval through to the early 20th century and bustling Portuguese cafes on King Street. This is still a seaside town with much to be proud of.
The statistics unfortunately paint a gloomier picture, one more in line with the labels: of high unemployment, low-paid jobs (many of which are seasonal) and poor educational attainment. These are major challenges to the town and ones that have dogged it since the closure of the fishing industry.
Community spirit
There are many places like Great Yarmouth in the UK. Towns with evocative historic buildings and a proud history, but post-industrial struggles, redundant public facilities and a high street and town centre struggling to cope. It can be a cliché, but what often unites places like Great Yarmouth is a strong community spirit, which for many people partly manifests itself through its historic assets and spaces, many of which house important local services, businesses or projects.
Increasingly, for many towns, these vital parts of the fabric of day to day life – which contribute significantly to people's quality of life – can be derelict, closed or in serious decline. These were battle fronts before the coronavirus crisis hit and they are going to be deepened, accelerated and extended as we come to terms with the new reality caused by the pandemic. Developing post retail futures for our town centres was of vital importance before 2020; the pandemic has just brought forward the urgency in many places.
Developing post retail futures for our town centres was of vital importance before 2020; the pandemic has brought forward the urgency
Despite the uncertainty ahead, I think it still holds that for places to thrive, as well as thinking about jobs, educational opportunities and services, places must also work to make themselves distinctive in an increasingly globalised and homogenous world. As the Nobel Prize winning economist Merton Solow has said, "…over the long term, places with strong, distinctive identities are more likely to prosper than places without them." So, although not a magic bullet – and there are no magic bullets or easy answers in the task of turning around some of our most economically deprived towns and high streets – heritage-led regeneration has an important role to play in shaping more prosperous and environmentally sustainable places. It is a role that we at The Architectural Heritage Fund have long recognised.
Above: Stretford Public Hall, a Grade II former music hall. AHF last year gave a project development grant to the Friends of Stretford Public Hall (FoSPH) as one of its first grant awards through the Transforming Places Through Heritage fund (credit: L Redit).
Brokering partnerships
This is why last year we announced our Transforming Places through Heritage programme, funded by the Department for Digital, Culture, Media & Sport and one of the strategic initiatives for high street regeneration alongside Historic England's Heritage Action Zones and the Ministry of Housing, Communities and Local Government's Future High Street Fund. And in January this year, we were pleased to award a number of new grants as part of a pilot programme of funding for what we are terming 'Heritage Development Trusts' (HDTs). These awards aim to enable the sustainable development of social enterprise property developers that target the regeneration of historic buildings, often working in partnership with other social enterprises, community and small businesses, to bring buildings back into use.
Over the past few years, The Architectural Heritage Fund has moved beyond funding purely heritage-focused organisations to supporting a broad range of community-led organisations and enterprises. At the same time, many heritage organisations – which we define as community organisations involved in the conservation and reuse of local historic buildings – have broadened their own impact measurements to include a wider array of social, economic and community outcomes. Our role as a funder now includes helping broker partnerships between those with experience in heritage and asset-led regeneration, with those local enterprises lacking the specialist skills and knowledge in heritage-led regeneration, but which have a service or project requiring a building. Working together, these organisations can often create stronger, more focused and sustainable projects.
In many of the place-based regeneration initiatives currently underway – whether the Preston Model, culture-led regeneration in cities like Sunderland, social investment models such as Local Access or place-based regeneration schemes such as Historic England's Heritage Action Zones – there is a distinct role for organisations that can raise finance for, develop and deliver asset-based or historic building projects working alongside other local charitable, social enterprise and community business sectors. In some cases, these organisations will operate the adapted buildings, acting as a development partner or leasing the buildings to other local organisations. In many places, and for various reasons, there can be low levels of interest from the private sector in developing projects involving 'difficult' buildings, or the local authority does not have the capacity or skills to play such a role: this is a gap that a social enterprise developer can fill. 
Four new grantees
As part of the Transforming Places through Heritage programme, we have funded four organisations to increase their activity and role, and to become more financially sustainable and effective in the process. They are Great Yarmouth Preservation Trust (GYPT), Tyne and Wear Building Preservation Trust (TWBPT), which operates in the North East, Historic Coventry Trust, and Valley Heritage, focusing in the area around Bacup in the Pennines. Two of these are long-standing building preservation trusts (a label that doesn't fully represent what a lot of these organisations actually do these days), the other two are fairly new organisations. They are spread across the country, in towns and cities of varying size, and with diverse histories and operating philosophies.
In all cases, we aim to help these organisations make a step change in their operations. This includes helping them in creating long-term sustainability, community impact and legacy by using our funding to encourage a portfolio–wide approach to their assets and to act entrepreneurially in terms of securing new forms of funding and ownership. The projects they were developing before Covid-19 hit will continue, albeit at slower paces. Business plans and capital delivery programmes will need to be adjusted to take account of the uncertainty, but the plans of all four organisations continue and none have been fundamentally altered. 
GYPT has identified six properties that, once brought back into use, will revitalise the town by providing affordable housing and acting as a stimulus for other vacant buildings to re-open
GYPT has a strong track record in tackling historic buildings at risk in the town centre and has identified six properties in Great Yarmouth that, once brought back into use, will revitalise the town by providing much-needed affordable housing, increasing local income from the growing tourism market (which will hopefully rebound quickly following the lockdown) and acting as a stimulus for other vacant buildings to re-open to serve residents and visitors. Our funding is allowing GYPT to take on more skilled staff and to invest in capacity so that they can undertake further projects in the town. GYPT is unique in that it also operates a social enterprise building company that employs local people and provides a range of services for the care and repair of old buildings. The organisation generates income and employment for the town, as well as making it a more attractive place.
Above: Members of Tyne and Wear Building Preservation Trust (pictured with Architectural Heritage Fund staff) will together with Pop Recs, a social enterprise in Sunderland, regenerate a Grade II-listed former department store. (credit: TWBPT).
Another example is Tyne and Wear Building Preservation Trust, which owns and manages a portfolio of buildings across the north-east, from high street shops and office spaces, to a former coal mine pit head (the entrance buildings to a coal mine) regenerated into an arts venue. Increasingly, TWBPT works in partnership with social enterprises on individual schemes, bringing to projects its significant experience of capital project delivery and historic buildings – skills and experience that their partners often lack. In turn, the partners bring experience in very different, but still locally rooted, business models. In Sunderland, TWBPT is working with Pop Recs, a social enterprise that delivers a range of music-based projects, to regenerate a Grade II-listed former department store that will provide a venue for the organisation and bring life once again to a marginal part of the high street. Our funding will enable TWPBT to scale up their operation and invest leadership time and resources into the development of more projects, ones that lead to greater sustainability and additional impact.
We are confident that our four Heritage Development Trust pilots will demonstrate the role historic asset-based developers can play in bringing about positive change in town centres and high streets. Their work will be even more important in the new world we find ourselves in as we deal with the coronavirus. Our investment is relatively small, and we have focused on funding existing organisations to scale up rather than investing in new start organisations – although this is something that others, including the National Trust, are looking at. We also know that it will be essential to work with other funders and social investors, including Social Investment Business, Power to Change and others with a place-based focus, to increase the availability of the right types of finance and support. We are therefore very mindful of sharing the evaluation lessons as widely as possible as the learning begins to emerge from this pilot programme.
For more information on the Transforming Places through Heritage programme see the AHF website. Header image: an 1885 map of Great Yarmouth; body image: 160 King Street Great Yarmouth (credit GYPT).
Thanks for reading our stories. As somebody working in the impact economy, you'll know that producing quality work doesn't come free. We rely on paid subscriptions and partnerships to sustain our purpose-led journalism – so if you think it's worth having an independent, specialist media platform to share your news, insight and debate across the globe, please consider subscribing. You'll also be buying social: Pioneers Post is a social enterprise itself, reinvesting all profits to help you do good business, better.