Innovating for survival: Pakistani social enterprises in the Covid-19 era
Pakistan's social enterprises have huge potential to improve lives, but the Covid-19 pandemic has halted the operations of many. Reporting from Karachi, our Young Storymaker Asad Pabani finds two entrepreneurs who have taken imaginative approaches to income generation under lockdown.

The effect of Covid-19 on business activity has been nothing short of catastrophic. Increased unemployment, reduced purchasing power among consumers, and the physical limitations imposed by Covid-19 social distancing guidelines have significantly dented the bottom lines of most businesses around the world.
With at least three million people being laid-off in Pakistan, and independent estimates expecting the country's GDP to contract this year, it is no surprise that Pakistani social enterprises have not been spared either. In fact, the severe restrictions imposed in the initial months of the pandemic meant that many social enterprises had to bring their activities to a temporary halt. 
Most of our clients were essentially shut down. All the restaurants were closed. The schools were closed. Karachi University was closed
This was the situation initially faced by GarbageCAN, a Karachi-based recycling and waste management company. In pre-pandemic times, GarbageCAN recycled around ten tons of waste every month, including picking up waste from leading restaurants such as BBQ Tonight, and processing all the waste generated in the city's largest public university, Karachi University. But when the pandemic struck Karachi in mid-March, Garbage CAN had to shut down all operations for about a month.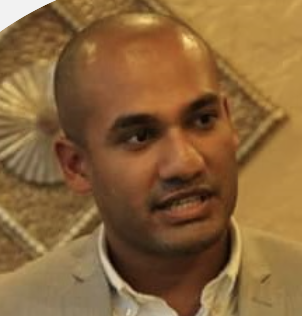 According to its founder and CEO, Ahmad Shabbar (left), this was primarily due to the lack of demand. "Most of our clients were essentially shut down. So, for example, all the restaurants were closed. The schools were closed – the schools are still closed. Karachi University was closed." People even stopped recycling at home, he adds, as they weren't getting any takeaway food from restaurants. 
Another important factor in temporarily suspending operations was ensuring the safety of his employees. "We didn't know if the waste that we were collecting – for example, a plastic bottle – had been used by a patient who is Covid-positive. We didn't know that, so there was no way for us to sort through infectious waste and non-hazardous, non-infectious waste," he explains.   
Other organisations working in vastly different fields also had to contend with similar problems. WonderTree is a social enterprise that uses digital games and augmented reality to improve the physical and cognitive abilities of children with special needs. Its technology's impressive results led to grant funding from the Ministry of Information Technology, as well as deployment in nearly 50 schools across the country. Then Covid-19 happened.
"I think this Covid thing has really given us a shift," says Arsalan Azad, the director for strategy and outreach at WonderTree. "Pre-pandemic, our business model was a B2B [business to business]. So we would go to special schools and we would show them the games [and hope that] they will see the value in it." With schools being shuttered during the pandemic, however, this was no longer an option.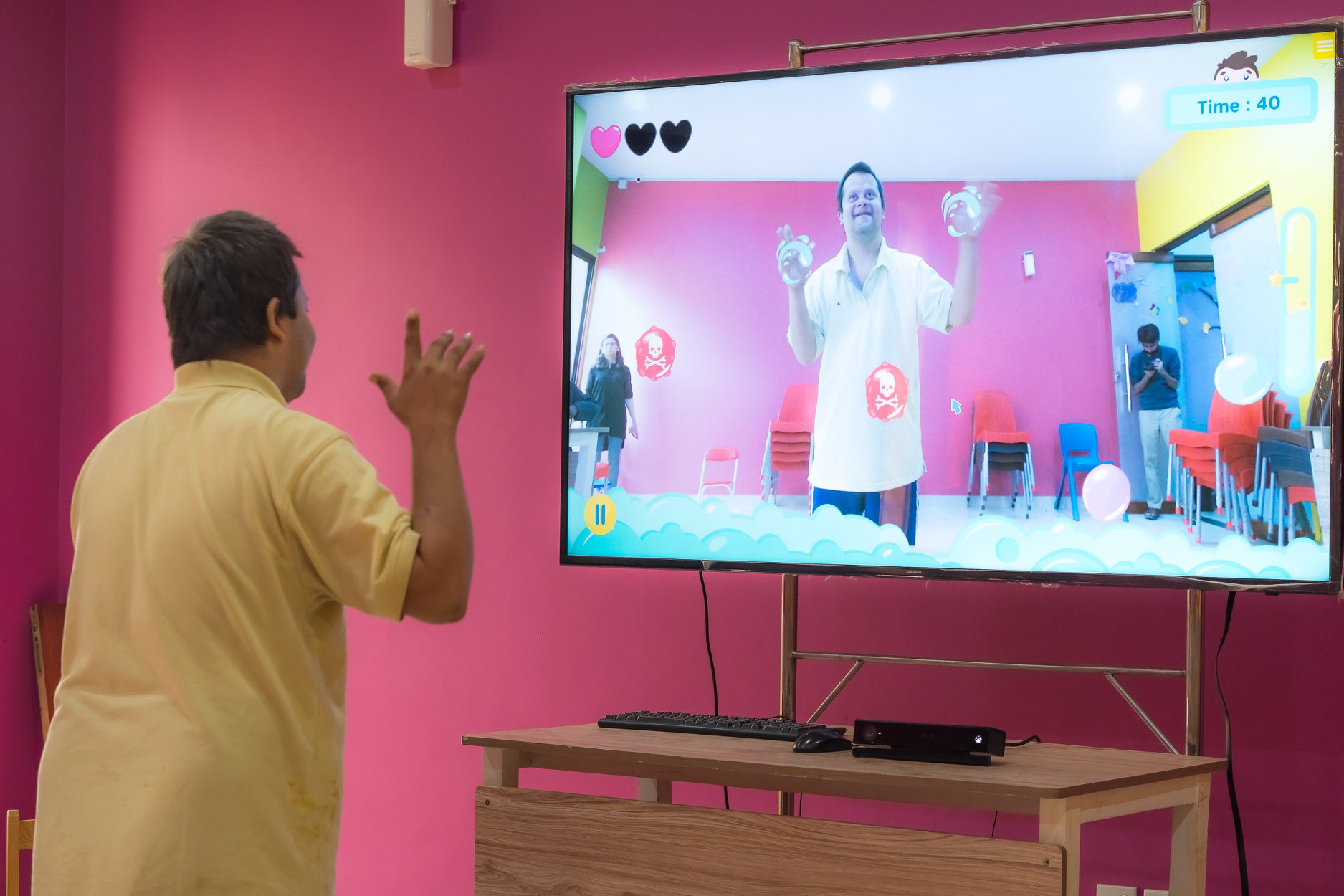 WonderTree has found its augmented reality technologies in demand in pharmaceutical marketing 
Instead, WonderTree turned its direction towards a B2C [business to consumer] model as well as expanding the range of its games to target the early childhood development market, both moves that had long since been planned but were accelerated in the wake of the pandemic.
Income in the short run, however, still remained an issue, as revenue from schools bottomed out, and the enterprise's games were made available as free downloads for personal computers which, according to Azad, was "part of their contribution to Covid-19 solutions". 
The solution to their revenue woes eventually emerged from the realisation that WonderTree's core technologies of pose estimation and augmented reality were in demand in a lot of other fields, particularly the pharmaceutical sector where augmented reality can be a key tool when marketing products at conferences and exhibitions.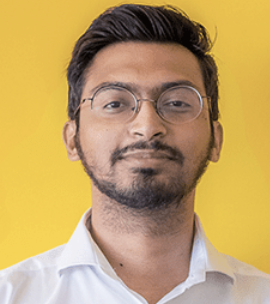 "We were forced to create a separate division to use our technology for something other than its core purpose," admits Azad (left), "and that was basically out of the dire need of the situation that Covid-19 forced us into. Otherwise we wouldn't be doing it. But then after, I think, February we started thinking, okay, we need another source of revenue and this is a viable option."
Several revenue-generating projects later, WonderTree now envisions this division of the enterprise as successful enough to eventually be established as a standalone company. And, while the company still won't hit the revenue projections it had in mind at the start of the year, at the very least, it ensured that none of its 19 employees had to be let go during a global pandemic.
From rubbish to disinfection
Some of the staff at GarbageCAN, however, were not so fortunate, at least initially. With work coming to a halt, three of the nine employees were let go while the rest agreed to take pay deferrals. Then a change in business plan turned things around. 
It makes me feel bad sometimes, because while I'm thankful that I'm getting orders, at the same time, it also means that the number of infections has gone up
"We were able to pivot slightly and we started a disinfection service," says Shabbar. While a disinfectant/fumigation service had been on Shabbar's mind since his company's experience in last year's Eid ul Azha, when the customary animal carcasses on the street met ill-timed monsoon rains to create rivers of blood and offal flowing through Karachi's streets, the pandemic brought new sense of urgency to the operation. Using the disinfectant Klorsept, which has been listed by the United States Environmental Protection Agency as approved for use against Covid-19, Shabbar saw demand for his business's services at offices, homes and factories skyrocket just as the number of Covid-19 cases in Pakistan started to soar, something he was keenly aware of. 
"It's a bit unfortunate or morbid," he concedes. "It actually kind of makes me feel bad sometimes, because while I'm thankful that I'm getting orders, at the same time, it also means that the number of infections has gone up and a lot more people are infected." 
The disinfectant service also complements Garbage CAN's other operations. Recycling operations have been restarted, with all waste being disinfected at the point of pick-up. More importantly for the organisation, it has been a financial boon. Despite its recycling business still only collecting 10-15% of its pre-pandemic level waste, the extensive demand for disinfectant services in a country that now has the 12th most number of cases in the world (having just overtaken Italy) has meant that pay deferrals have been reimbursed, the three laid-off employees have been rehired, and revenue expectations for this year may actually end up exceeding initial projections.

What more could government do?
But while GarbageCAN and WonderTree may have managed to innovate their business model to survive, many other social enterprises that did not have the capacity for such ingenuity in a time of remarkable adversity have struggled to survive. Yet, the government in its response has offered few concessions. 
The only meaningful step taken to help social enterprises and other micro, small and medium enterprises has been a State Bank of Pakistan policy allowing them to access cheap credit from commercial banks. Even that has not been successfully implemented, notes Dr Vaqar Ahmed, joint executive director at the Sustainable Development Policy Institute. He says: "Entrepreneurs are telling us that when they go to commercial banks to access credit on cheaper terms, the lower levels of interest rates are not allowed by these commercial banks. They are charging a risk premium and the overall interest rate goes well into double digits, contrary to the promise of the central bank." 
According to Dr Ahmed, cheaper borrowing rates is only one part of a multi-pronged approach required from the government to ensure that such firms survive this crisis. 
The second, he suggests, would be an accessible framework for foreign venture capital and crowdsourcing to be put in place by the Securities and Exchange Commission of Pakistan so that social enterprises can easily raise capital from within the country as well as from the diaspora. It is worth noting that crowdsourcing as a method of raising funds is currently illegal for companies in Pakistan. 
A third step suggested by Dr Ahmed would be to allow social enterprises to qualify for tax exemptions that currently only apply to select charities operating in the country, while yet another step would be to have quotas for social enterprises in public procurement, similar to those implemented in countries such as Korea, India and Mexico. 
Whether the Pakistani government enacts any of these proposals over the coming months remains to be seen. It is hoped, however, that some kind of assistance will be forthcoming because, as a 2019 report published by the British Council and UNESCAP points out, the social enterprise sector in Pakistan has evolved out of "the unmet demands of the local communities" and "offers the potential to fill the gap between public services which do not currently reach the entire population and services provided by the private sector which are often unaffordable for vulnerable and marginalised communities." 
With Covid-19 projected to contract both public budgets and consumer purchasing power, the role of social enterprises in Pakistan's future is perhaps more important than ever. 
Asad is a DICE Young Storymaker – one of 14 young journalists from six countries selected to report on social and creative enterprise as part of a joint initiative of Pioneers Post and the British Council. 
Photos courtesy WonderTree and GarbageCAN