Opening doors: Pakistan's first transgender beauty salon
After years of being turned away from Karachi's best beauty salons, transgender woman Bebo Haider decided to start her own. Her doors are open to everyone, offering services to locals and jobs for other transgender people. DICE Young Storymaker Hamna Iqbal Baig reports on an enterprise that aims to boost the social and economic prospects of a community that is too often sidelined in Pakistan.

As a transgender woman, Bebo Haider struggled for years to find a beauty salon in Pakistan that would cut her hair. She tried many top-notch salons in Karachi, but they refused to entertain her. "They said, we don't treat transgenders and that I sounded like a man so they couldn't give me an appointment without asking the owner," the trans-activist tells Pioneers Post.
So Haider, 35 (pictured top), decided to start her own salon, Trawah, which opened its doors in January 2019.
"I thought, why not open a community-led salon where trans [people] serve not only their community members but mainstream society as well," she says. "This is how we can bridge the gap between society and the trans community."
Holding the salon's key in her hands was a dream come true. "I always thought that maximum I would be a senior staff member at a salon, but God gave me the honour to become an owner of a salon," she says.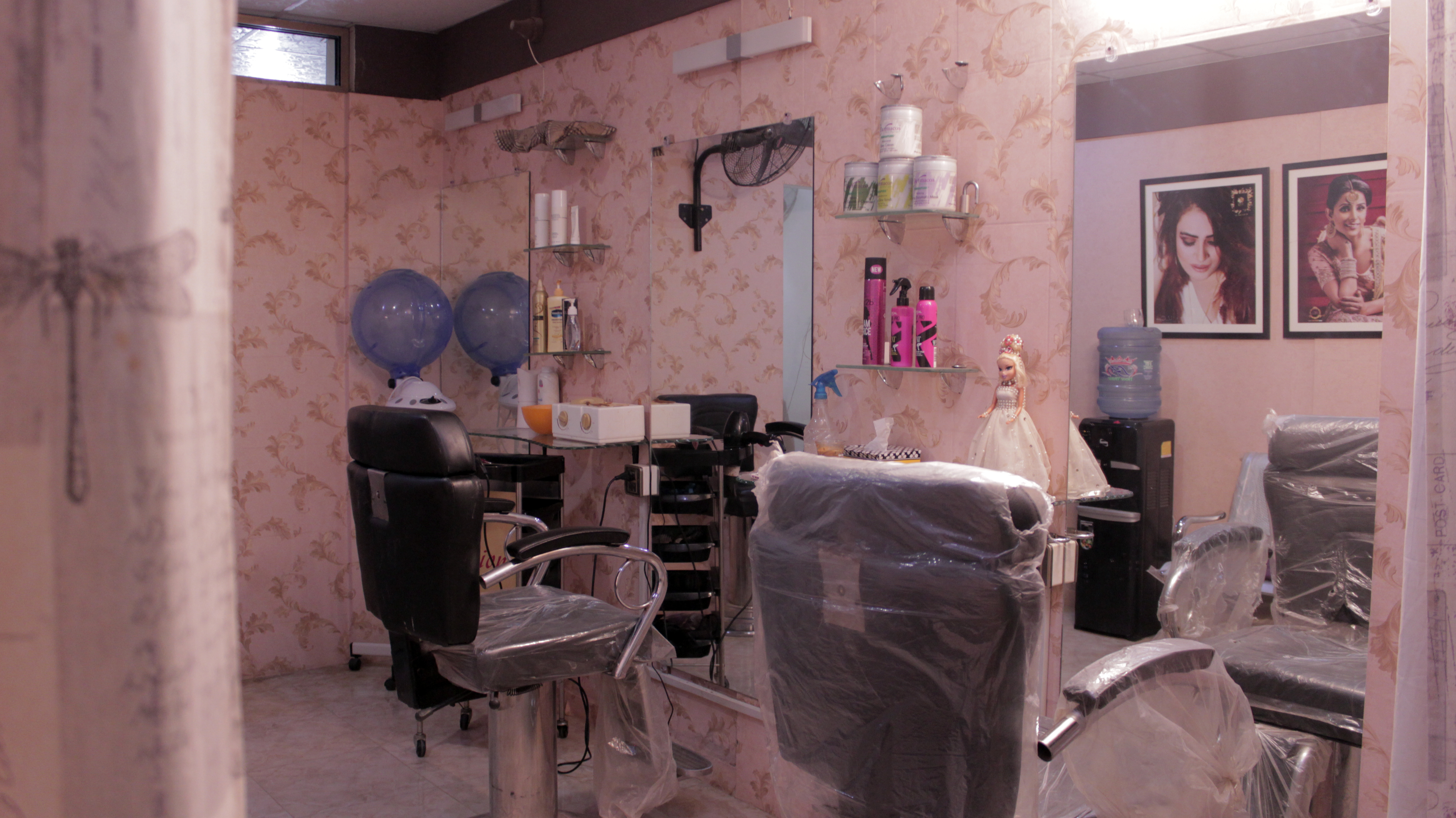 It's a project supported by the Sub Rang Society, a Pakistani community organisation which promotes equality, and with funding from Oxfam Pakistan and private donors.
The salon not only serves transgender customers but also aims to provide a livelihood to transgender people. "We don't get a chance to make money in a respectable manner and opportunities are limited," says Haider.
Through the salon's name, Haider pays homage to the culture and traditions of the transgender community. "Trawah is this code word we use, a slang term within the transgender community, which means makeup or makeover," she says.
She adds: "When people visit the salon, they will ask what it means, there will be a dialogue, an exchange, which is exactly what I wanted."
Discrimination and violence
Discrimination against transgender people is rife in Pakistan, despite the country's constitution clearly stating that there will be no discrimination on the basis of gender, and the passing of the Transgender Protection Act in May 2018. At least 500 transgender people have been killed in Pakistan since 2015.
There are officially 10,418 transgender people in Pakistan – in a population of around 207 million – according to the census conducted in 2017, and 24% of them reside in the province of Sindh, primarily in Karachi. However, activists argue that the figure is likely to be a significant underestimate as a large number of transgender people won't reveal their identity to avoid discrimination.
Their options to earn a living are limited, usually to begging, dancing at private parties and sex work. Only a very small number of transgender people are educated which makes it even more difficult for them to find employment. The community and some vocal legislators have demanded a quota for transgender people to be allocated jobs within government.
Activism to entrepreneurship
All Haider knows is that she is an activist turned social entrepreneur. Embarking on a road less travelled, she is aware of the challenges she faces to sustain the business. "Funding is an issue. The government has not supported us despite having social welfare departments. They should facilitate those already working for trans community," she says.
The business wasn't making any profit in the first half of the year. But things are slowly getting better. With the Sub Rang Society's constant support and advice, the business is making some profit now – enough to buy snacks during the day and contribute to travel expenses for her staff.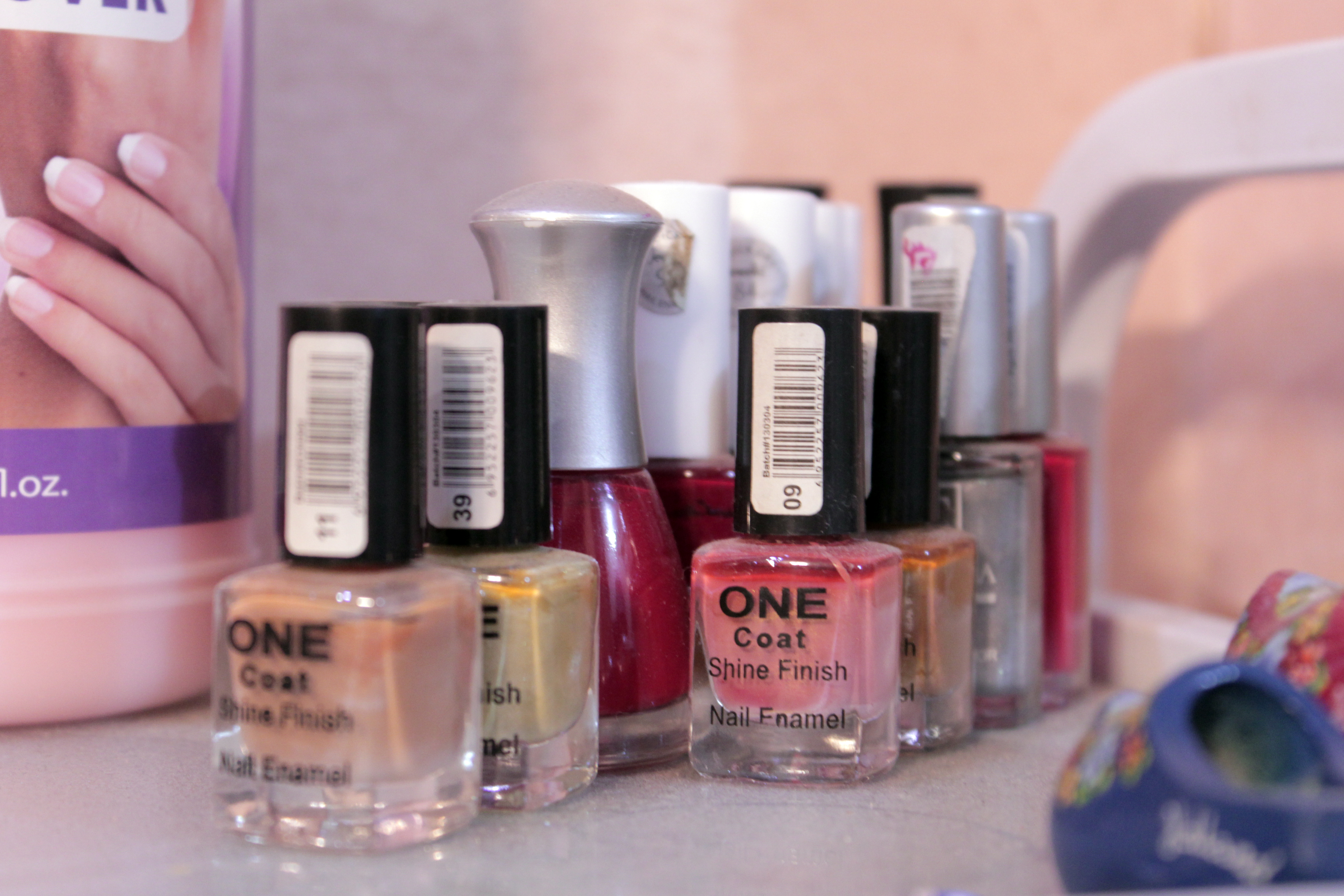 During the first days of the salon, there were times when Haider sat idle all day long in the hope of a knock on the door. People in the vicinity, including shopkeepers and residents, ignored her or were rude, but their attitudes are changing slowly, she says. Word of mouth helped attract customers.
Today, the number of clients at Trawah can vary from 25 to 35 per month, depending on the season. Haider proudly explains that the majority of her clients are women from the local neighbourhood, although transgender clients are also important. "They tell me, 'We are not concerned with whether you are a male, female or transgender, as long as we are satisfied with your salon's services'," she says.
And Haider believes those who come to her salon just once are likely to become regular customers. "They come back to us because they really like my work and due to the way I treat them with love and respect," she says
Haider's journey
Hailing from Mirpur Khas – a district in Sindh – Haider completed a degree in commerce, but studied privately rather than going to university. She was lucky that her family realised that she was transgender at an early age and that they were sympathetic to transgender people as, during the subcontinent's partition in 1947, a local transgender leader migrated to Pakistan and took refuge in her grandfather's house, becoming part of the family.  
However, growing up, Haider still experienced restrictions, such as staying at home and not meeting boys because her parents wanted to ensure her safety.
She moved to Karachi in pursuit of a better life and a decent job. But one thing was similar between the rural area and the metropolis: "The way people looked at me. I thought I was in the public eye all the time." Some bank jobs demanded that she cut her hair short and not pluck her eyebrows. "Those jobs wanted to change or end my identity. I would have died. Where was I in all this? For trans, their identity matters the most," she says.
When Haider finally landed a job as a trainee at a Karachi beauty salon located in a well-to-do area, she became even more confident about who she was. The owner – a British-Pakistani – taught her beauty skills and treated her with respect, despite resistance from co-workers and customers.
Some jobs wanted to change or end my identity. I would have died. Where was I in all this? For trans, their identity matters the most
When customers refused to come to the salon due to a transgender worker, Haider's boss held her hand and told them, "If she will go away from here today, tomorrow she will either be on the road for sex work or begging and you will ask her from the comfort of your car 'Why don't you work?' Let me teach her, as she is ambitious and a keen learner."
At the same time, Haider was also appointed as one of the 10 transgender tax collectors when the then Chief Justice of Pakistan introduced job quota for them for the first time in Cantonment Board Clifton, a civic body which cares for the environment and local services. She managed both jobs together by working for six hours in the salon after doing a 9am to 1pm shift at her new job.
She moved to Lahore in 2012 and served as a coordinator for Pakistan's first and only LGBT community-based organisation, Naz Male Health Alliance for a year. On her return to Larkana, where her family was now living, she says she had made up her mind to hide away from society. She explains that she thought to herself: "I am 35 already. I want to wear a huge gharara [a pair of loose trousers with pleats traditionally worn by South Asian women], a nose pin and just stay at home in peace."
But her friend and trans activist, Kami Sid urged her to not waste her talent. "It was my dream to see a transgender [person] own a salon, who has expertise in the area as well. I always believed she had the potential to make this project a success," says Sid, who supported Haider's start-up, and was one of the first customers on the inaugural day. Kami too hopes that the salon will help develop acceptance for the trans community in Pakistani society. 
Longing for change
Haider aims to put Pakistan's transgender community on the map through this venture. In future, she wants to see Trawah on billboards as an established salon that can partner with award and fashion shows in Pakistan to help transgender beauticians get due recognition for their work.
As a first step, the salon recently collaborated with a local photographer and made up models for a photoshoot. The photos were published on social media.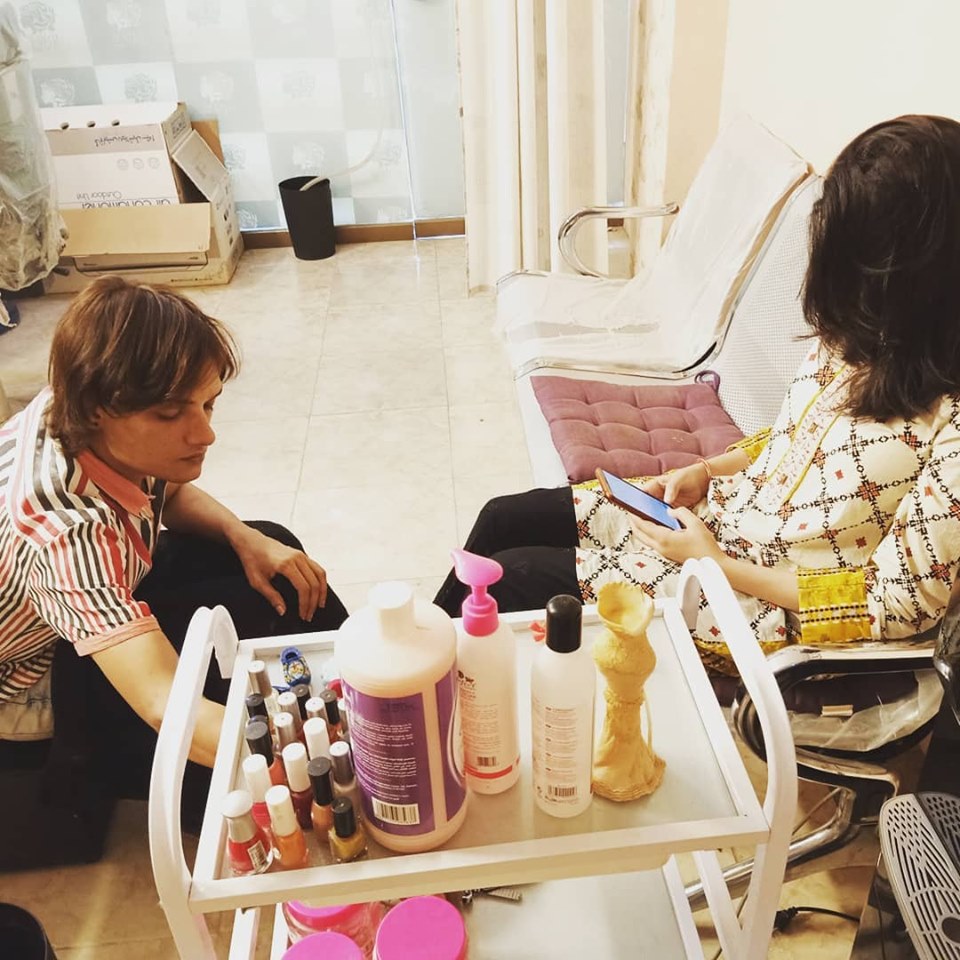 Haider voluntarily provides training to transgender people and gives them money for their commute. In future, she has plans to introduce beautician courses to equip transgender people with a skill. Her first trainee is Moni, 33, who has been with Trawah for three months.
Karachi-born Moni (pictured right) tells Pioneers Post that she realised her identity at a party hosted by transgender people in 2012. Since childhood, she had been fond of playing with dolls with girls and felt awkward spending time with male cousins. "After returning from school, I often dressed up as Bollywood actor Juhi Chawla and copied her dance," she says.
Despite her family knowing she was transgender, Moni faced ridicule. "I was often asked by relatives about my wedding: 'Will the groom come, or will it be bride?'" She shares that she has to stay reserved at home. "I pretend I am a man at home and I am not allowed to show my feminine side because they think it can have a bad influence on my nephews and nieces."
Moni, who has completed her secondary education, started job hunting in 2012 and she has changed careers over the last seven years – from a graphic designer to a barista to a beautician now – due to unsafe work environment and low pay. However, she is content with her current job because she has been fond of doing makeup since a young age and has also worked as veteran Pakistani actor Bushra Ansari's personal makeup artist. 
Haider wants society and families of transgender people such as Moni to accept them; their social inclusion is linked to economic inclusion, she believes. If they can take up respectable jobs, interact with other people at the workplace, then society will get more sensitised towards the third gender, she thinks. She has taken the first step in that direction by opening up this trans-led salon.
Her message for the trans community is "Society might challenge you, but the community should show resilience, willpower and keep moving forward." 
Hamna Iqbal Baig is a DICE Young Storymaker – one of fourteen young journalists recruited by Pioneers Post and the British Council from six countries to report on social and creative enterprise around the world.