Public sector bodies shift from one-dimensional solutions to 'market participants' in social investment
Public sector organisations are keen to support venture philanthropy and social investment – and in many cases are already playing a wider role than commonly perceived.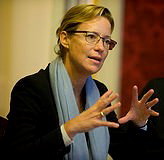 An OECD mapping in 2018 found that 45 countries had adopted social impact investing-related public initiatives for the domestic sphere – a "huge change" from the 20 or so countries identified a few years earlier, according to Karen Wilson (pictured), who leads on strategic partnerships for the OECD's Office of the Secretary-General.
Speaking at a workshop at the EVPA annual conference earlier today, Wilson said public sector organisations were "increasingly interested in this space of venture philanthropy, social investment, impact investing. They really want to help to facilitate the market."
Public sector organisations are increasingly interested in this space... They really want to help to facilitate the market
However, she warned that the two sides still misunderstand each other. Public sector workers tend to think of private players "as one homogeneous thing – the sector with the money that's going to come and fund everything," said Wilson. "They don't realise… the VP/SI space is a very diverse ecosystem and there's a whole spectrum of capital." Meanwhile, the latter often assume 'public sector' means national government, overlooking policymakers at local, regional and international levels.
It's also tempting to think of policymakers' roles as mostly about regulation – but, said Wilson, they can also be facilitators of the market (for example by helping set up financial instruments that facilitate the market, or through technical assistance) and 'market participants' – setting up their own vehicles, doing public procurement or setting up outcome funds, for example.
Astrid Kaag, senior policy advisor at the Province of Noord-Brabant in the Netherlands, said policy officers tend to be overly focused on internal matters and on ticking off each day's legal and financial tasks.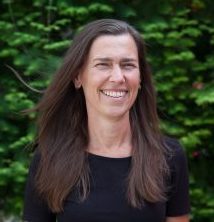 "I saw that societal challenges are becoming more and more complex… one-dimensional solutions don't work, and we as policy officers are very good at creating one-dimensional solutions." In 2019 she set up the Brabant Outcomes Fund for impact-driven enterprises, to encourage her colleagues to collaborate more with external partners and connect them with the stories of social entrepreneurs, thus prompting more social solutions. 
One-dimensional solutions don't work, and we as policy officers are very good at creating one-dimensional solutions
The first round of the fund – the first time a province in the Netherlands experimented with results-based financing for social entrepreneurs – led to outcomes contracts being signed with four impact enterprises.
But Kaag admitted that "stakeholder management" within her organisation continued to be difficult – and more of a challenge than collaborating with external organisations. A new political climate – with her province governed by a coalition that includes the populist Forum voor Democratie since earlier this year – also "asked a lot of how I put the story on the table, what kind of words I use, what kind of examples I use."
Illustration by Christopher Malapitan.
Thanks for reading our stories. As an entrepreneur or investor yourself, you'll know that producing quality work doesn't come free. We rely on our subscribers to sustain our journalism – so if you think it's worth having an independent, specialist media platform that covers social enterprise stories, please consider subscribing. You'll also be buying social: Pioneers Post is a social enterprise itself, reinvesting all our profits into helping you do good business, better.