Ikea: How to survive and thrive as a social enterprise in our supply chain
The real-life challenges of being a social enterprise supplier to a corporate giant were revealed today at the EVPA annual conference.
In a workshop entitled "Top things to consider when developing successful partnerships between corporates and social businesses", two of Ikea's social enterprise and partnerships leaders joined two of the social enterprises that they work with to reveal what goes on behind the scenes in creating products for the global home furnishing giant.
Asa Skogstrom Feldt (pictured below), who is lead at Ikea Social Entrepreneurship, a division of the company which focuses on supporting social entrepreneurship as well as seeking partners for its supply chain, explained why the company worked with social enterprises.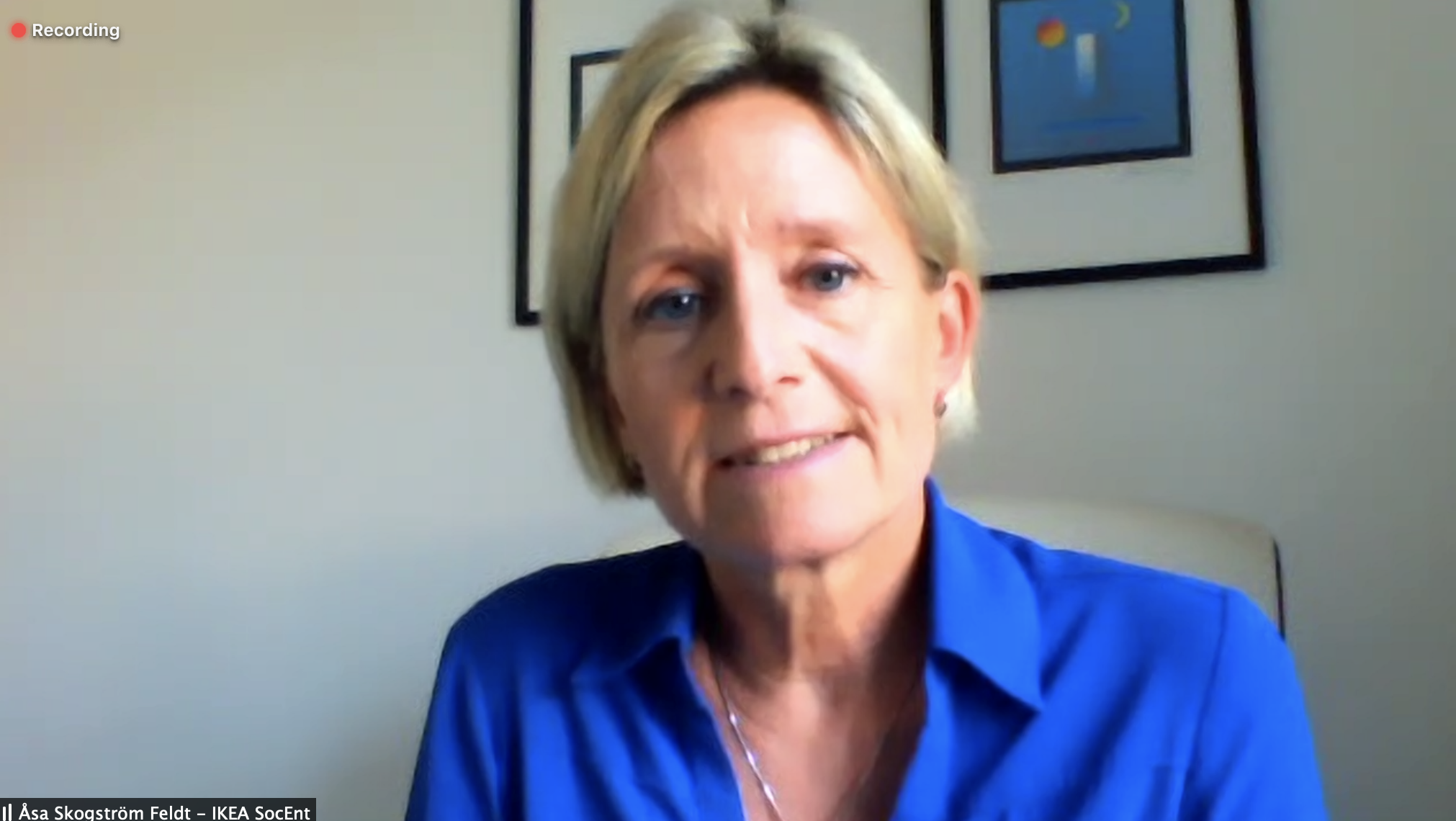 She said: "Our founder had a big vision of a better everyday life for all people. Through social enterprise we want to create better opportunities for people who are vulnerable and marginalised. We can't do this alone – we know that social enterprises are great change drivers in improving opportunities for the people who need it most."
She was joined by Ann-Sofie Gunnarsson, who manages Ikea of Sweden's partnerships and collaborations. 
You have to be prepared to put a lot of effort into the partnership, but trust me, it's worth it – Enaam Al-Barrishi, Jordan River Foundation
Also on the panel was Enaam Al-Barrishi, director general of the Jordan River Foundation, which supports refugees and vulnerable women to create handicrafts, and Michiel Dekkers, managing director, i-did, a Dutch social enterprise which manufactures accessories and acoustic insulation products from recycled textiles. The workshop was hosted by Ikea Social Entrepreneurship's communication lead, Chris Williams.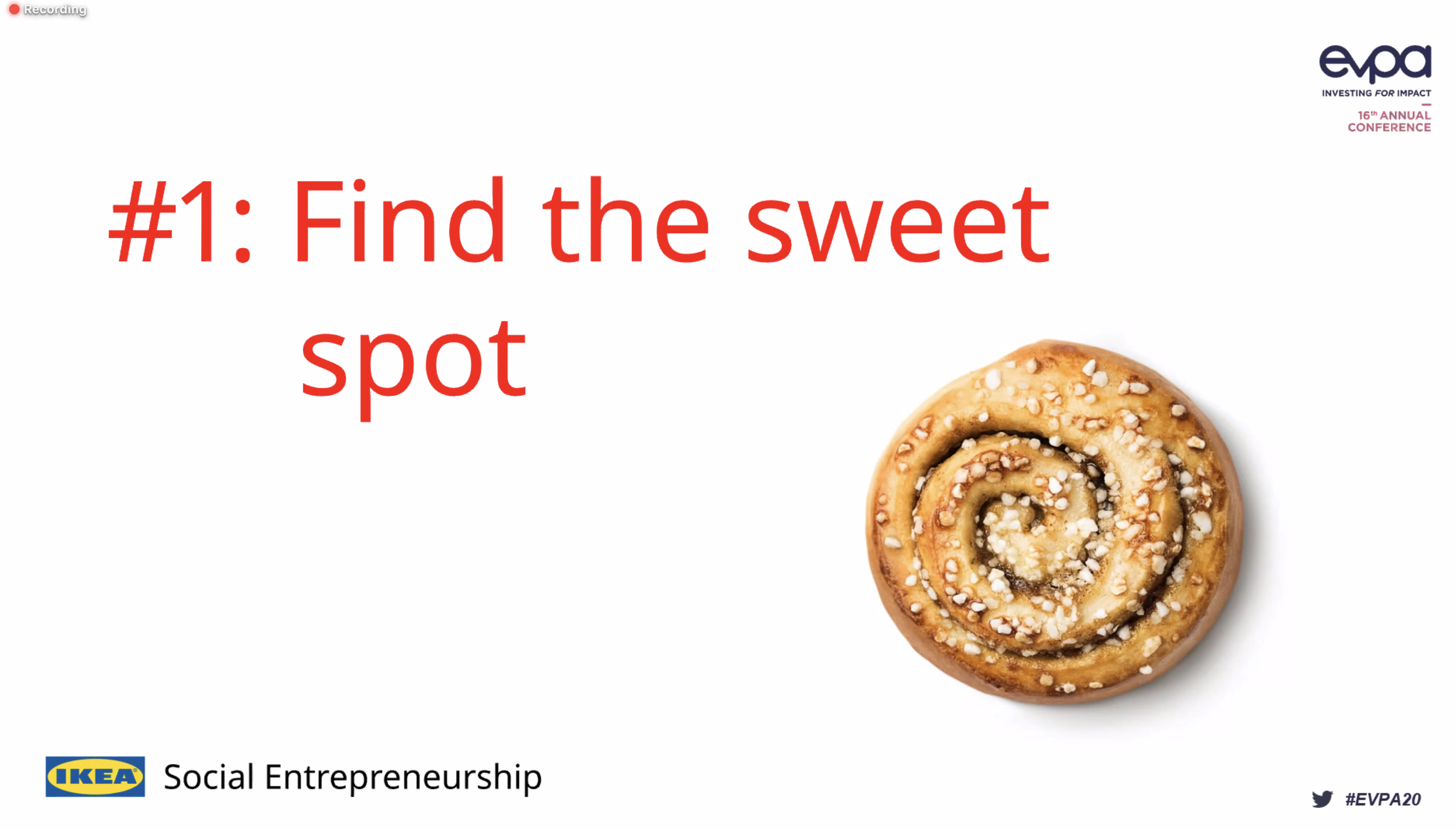 1. Find the sweet spot
For Ikea, finding suppliers that were working towards the same aims was key, according to Skogstrom Feldt.
"For us, it's super important to find partners that have the same values," she said. 
The social enterprise i-did was a good example, she explained, because it supported vulnerable and marginalised people in the Netherlands to get training and jobs, as well as using recycled textiles. 
"That was very much in line with our circular approach," she said. "That combination was a sweet spot for us."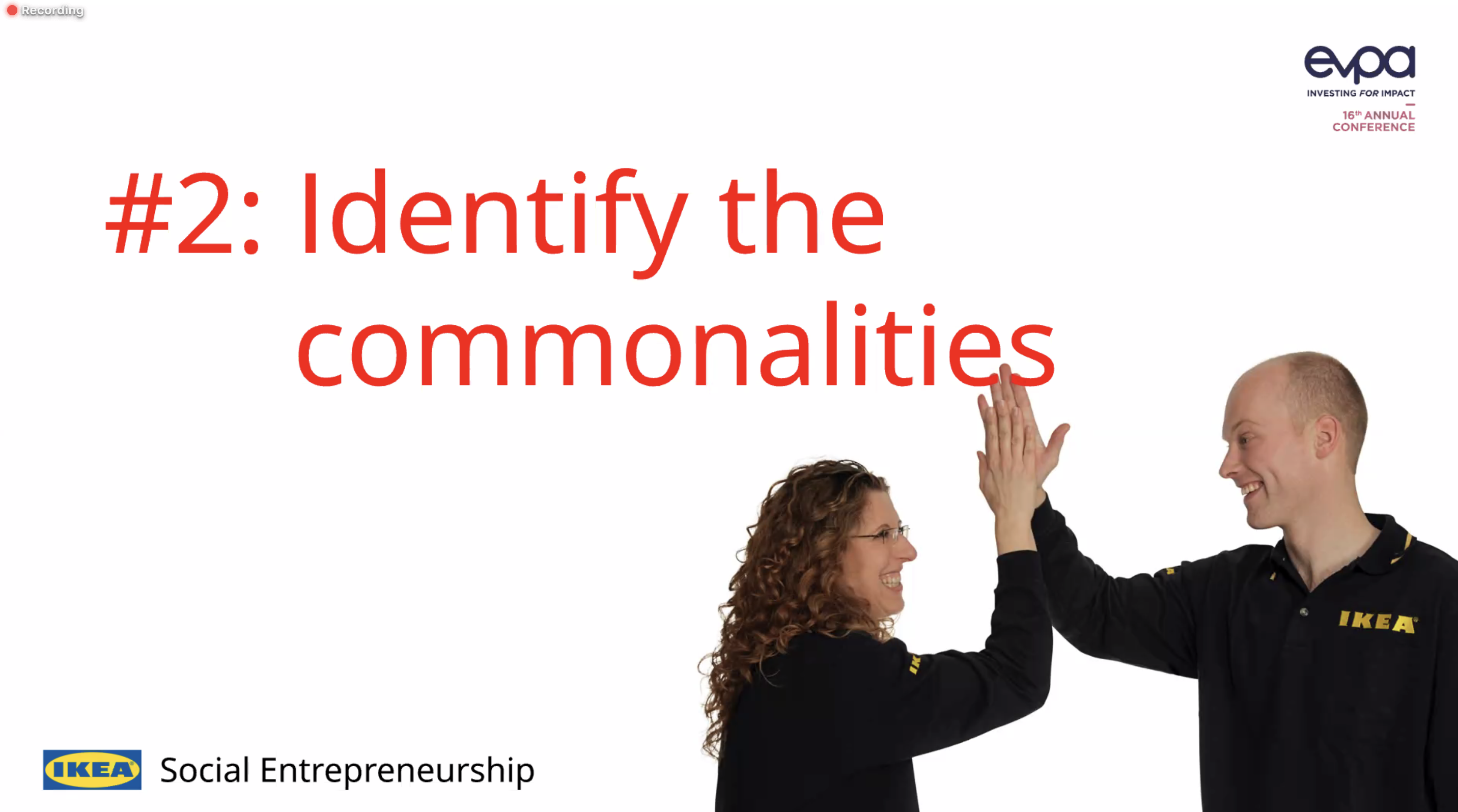 2. Identify the commonalities
Ikea worked with its suppliers to identify common outcomes that they both wanted to achieve – and they ensured that they measured them, said Gunnarsson.
"We have a theory of change to elaborate and identify the business and social outcomes with our partners," she said. Key performance indicators (KPIs) were also important.
Through working closely with social enterprises in its supply chain, Gunnarsson explained, Ikea could help the enterprises to develop "in line with Ikea requirements", ultimately, these enterprises needed to be competitive in an international marketplace. 
At the Jordan River Foundation, "the whole approach to the way we work has changed substantially", said Al-Barrishi. She added that the organisation had trebled its women beneficiaries since it began working with Ikea.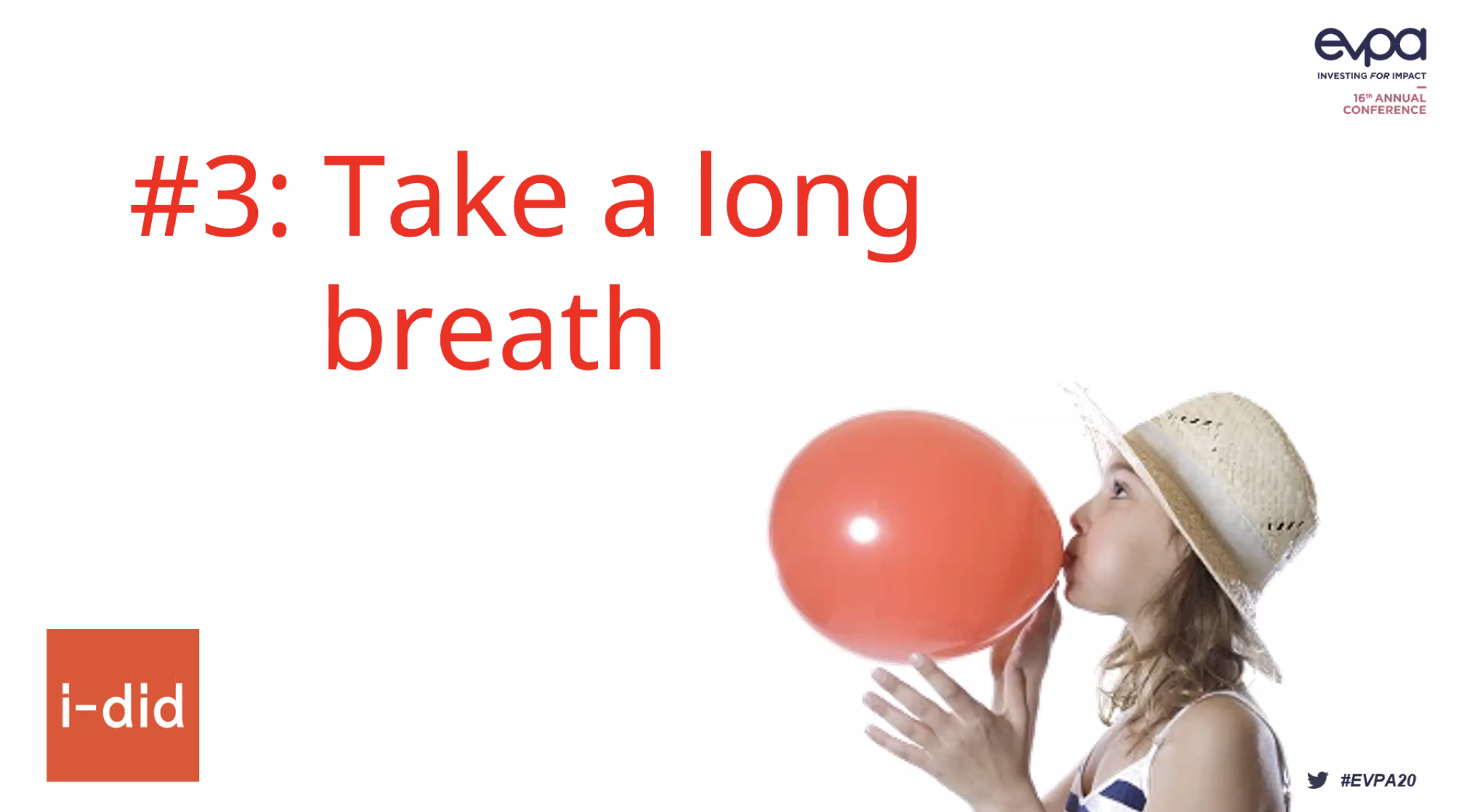 3. Take a long [deep] breath
"It's fantastic to work with Ikea. We have learned a lot," said Dekkers, but "corporates are slow". While a small enterprise such as i-did (with 50-60 staff) could switch its focus overnight – as it did recently to manufacture Covid-19 face masks – a big corporate like Ikea was much slower in its decision-making and internal communications, he said.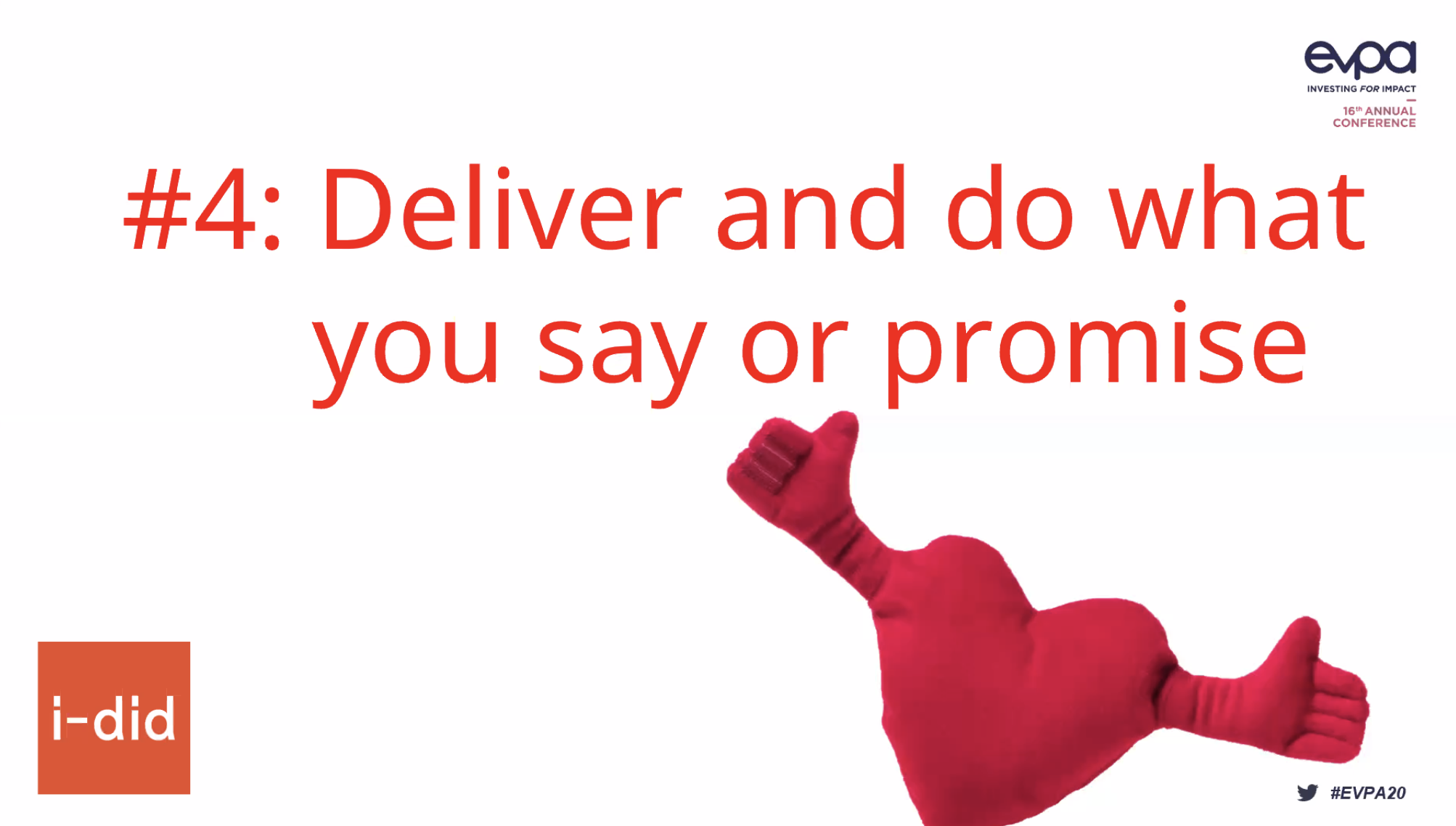 4. Deliver and do what you say or promise
Corporates like Ikea had a massive reputational risk, said Dekkers. "It's important to deliver what you promise," he said, "because for a corporate they have a big reputation. They want to make sure the products are ok and not harmful to their clients. There's a lot of risk for those big corporates."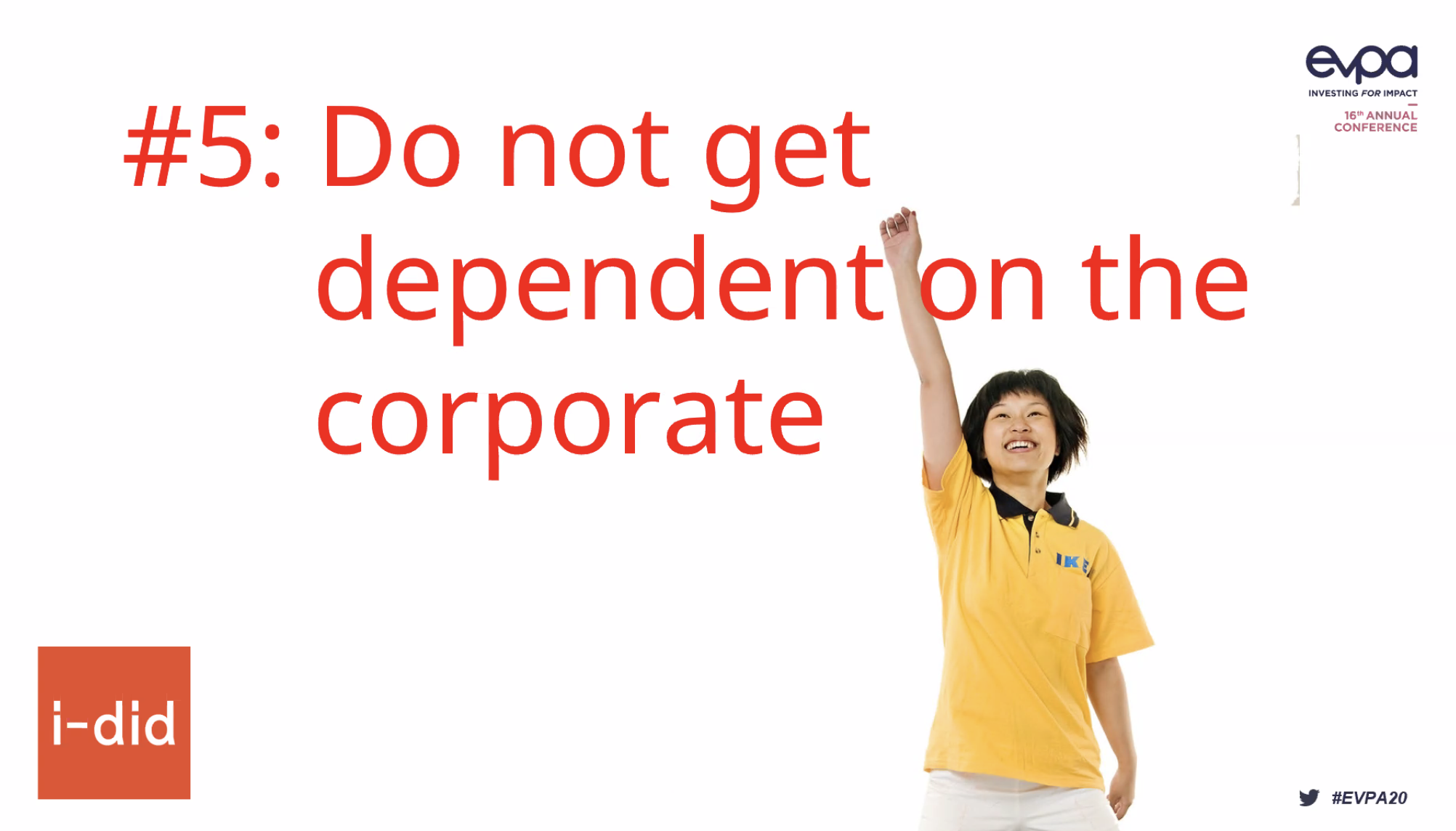 5. Do not get dependent on the corporate
"If you get too reliant on a corporate it's dangerous," said Dekkers. "If they pull the plug, then you have a big problem because you don't have any backup."
Around 25% of i-did's business was from Ikea, he said.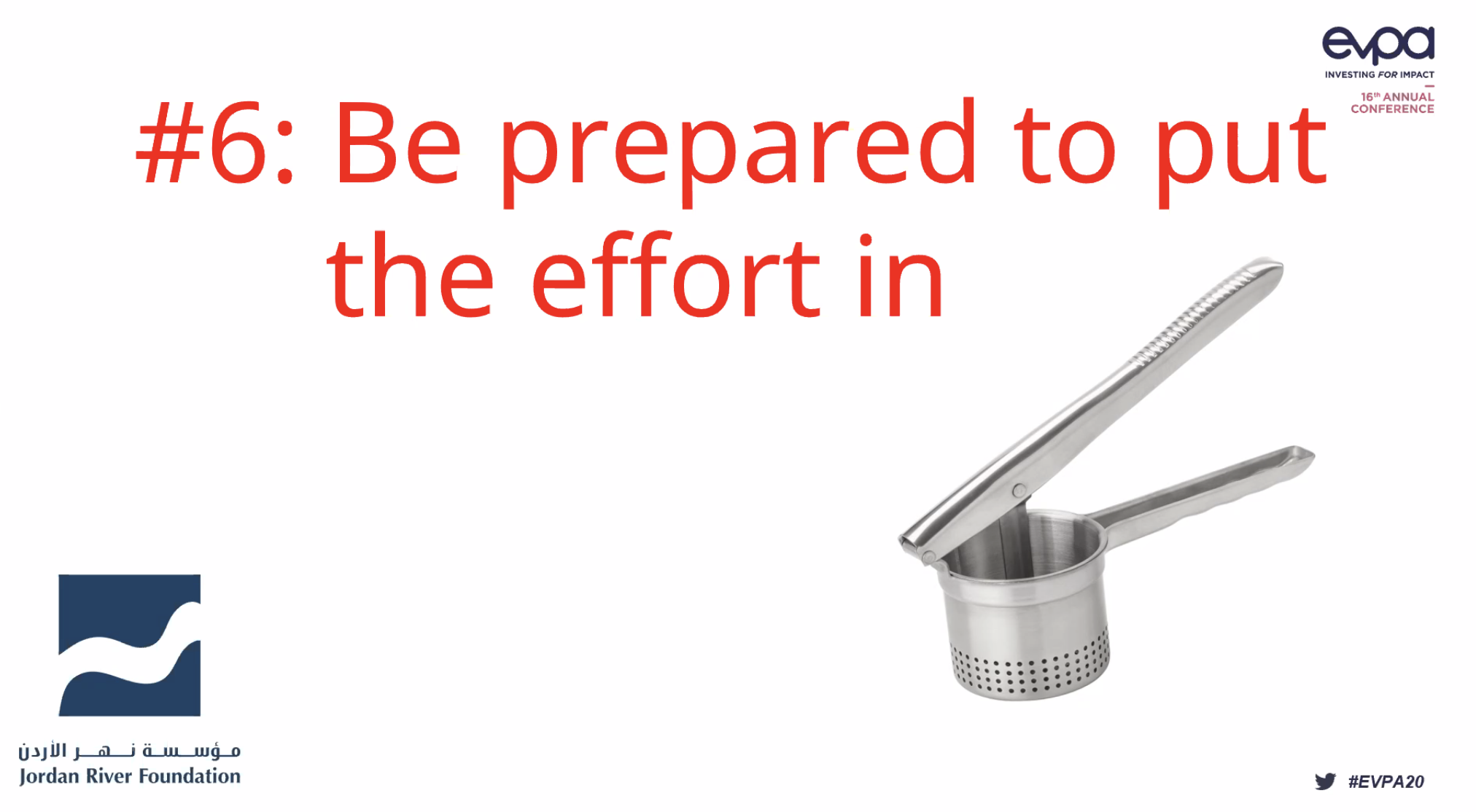 6. Be prepared to put the effort in
Meeting the standards expected by Ikea was a big challenge for the Jordan River Foundation, explained Al-Barrishi. It involved upfront investment in meeting technical requirements and capacity building to "produce the quality that you promised to a specific timescale". 
"You have to be prepared to put a lot of effort into the partnership," she said. "Trust me, it's worth it."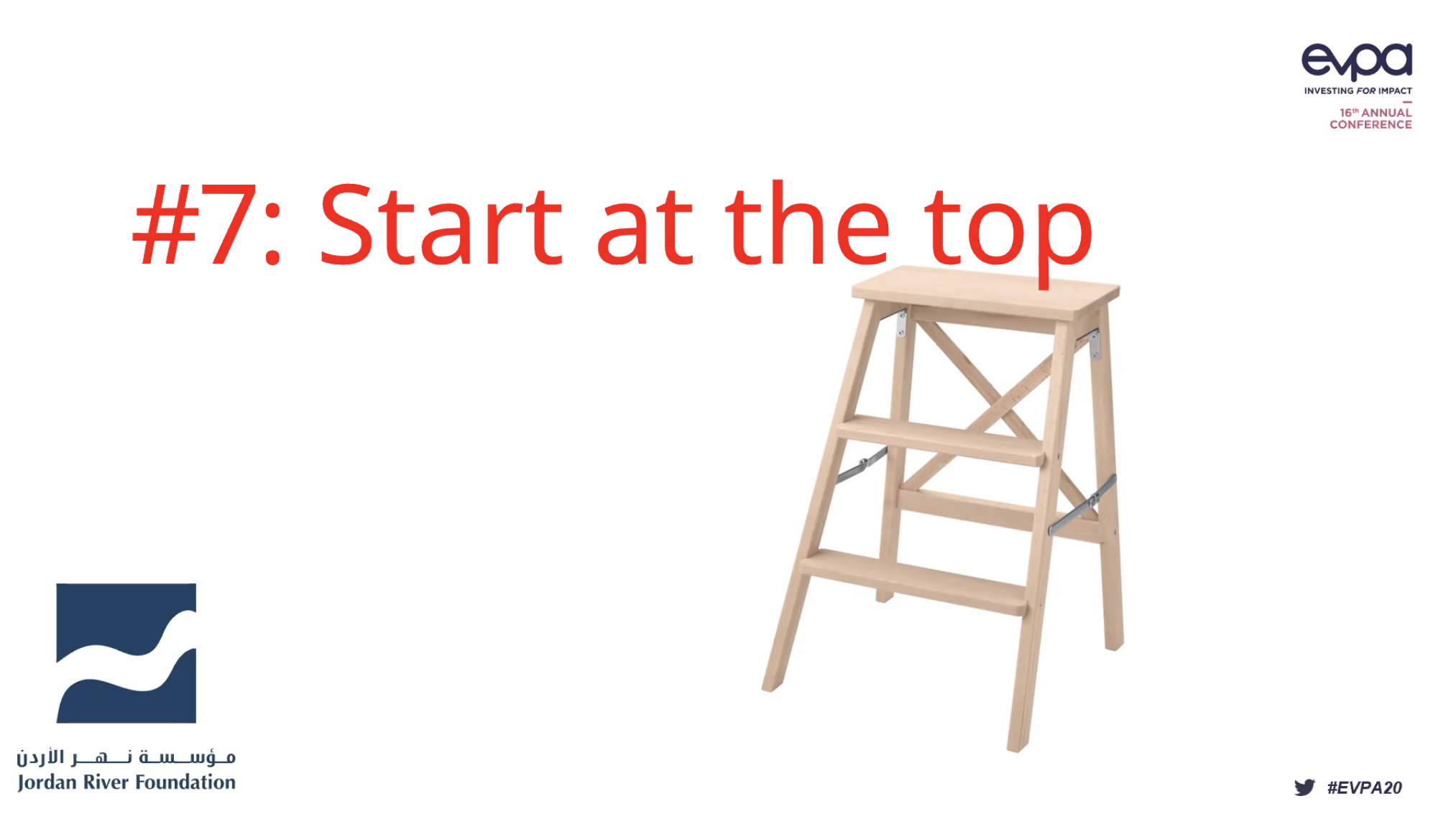 7. Start at the top
It's important to get the support of your social enterprise's top management from the start, emphasised Al-Barrishi, "otherwise you're struggling down the line".
She said lots of support would be needed to leverage funding, purchase raw materials and ensure the enterprise was prepared to deliver.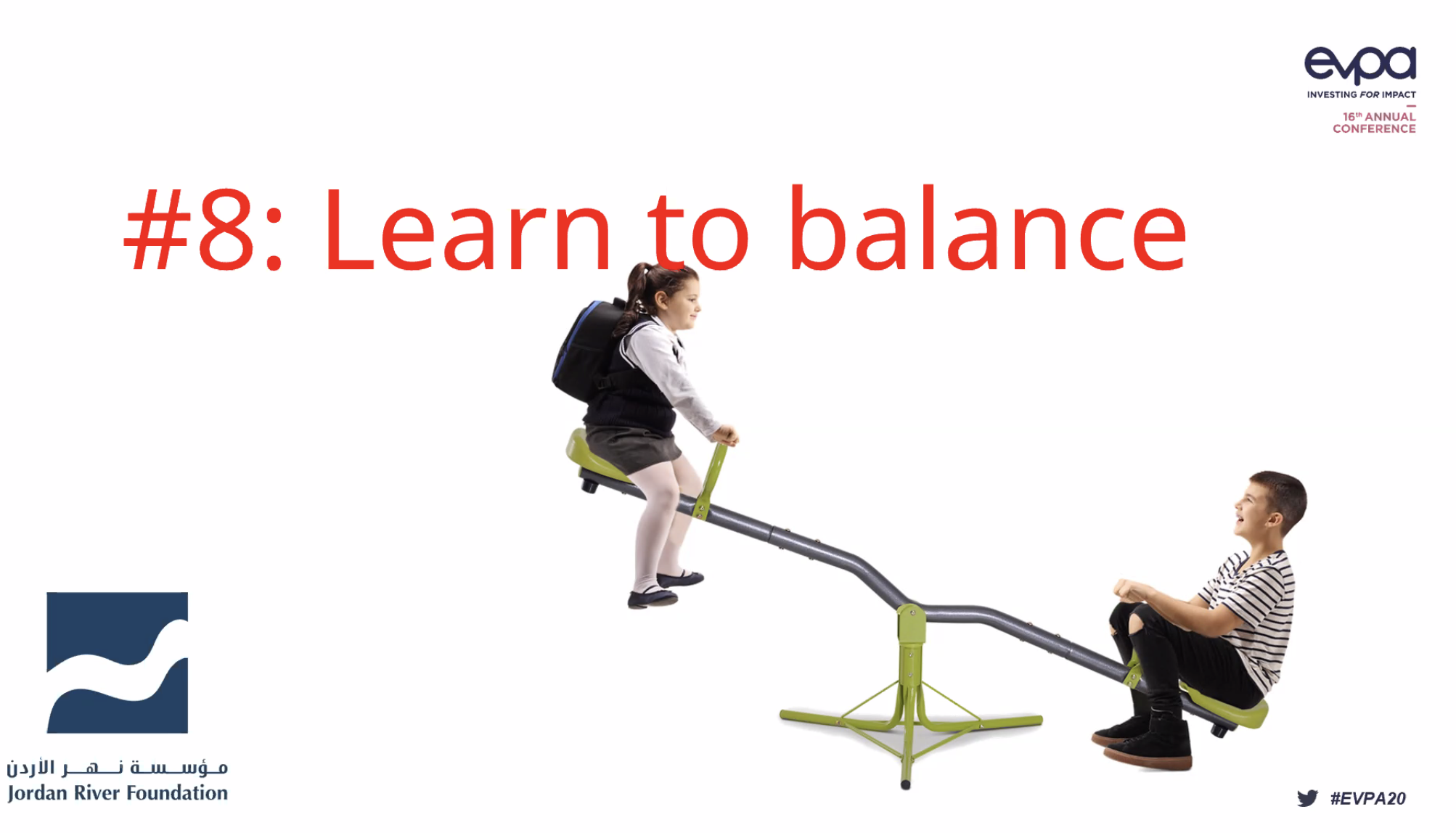 8. Learn to balance
Social enterprises must not lose their social impact while attempting to meet the requirements of a big corporate, said Al-Barrishi. For the Jordan River Foundation, this meant continuing to invest the time and money necessary to support its vulnerable women workers at the same time as completing the Ikea order. 
"You have to learn to create this balance between maintaining social impact but also deliver according to specific time and quality requirements."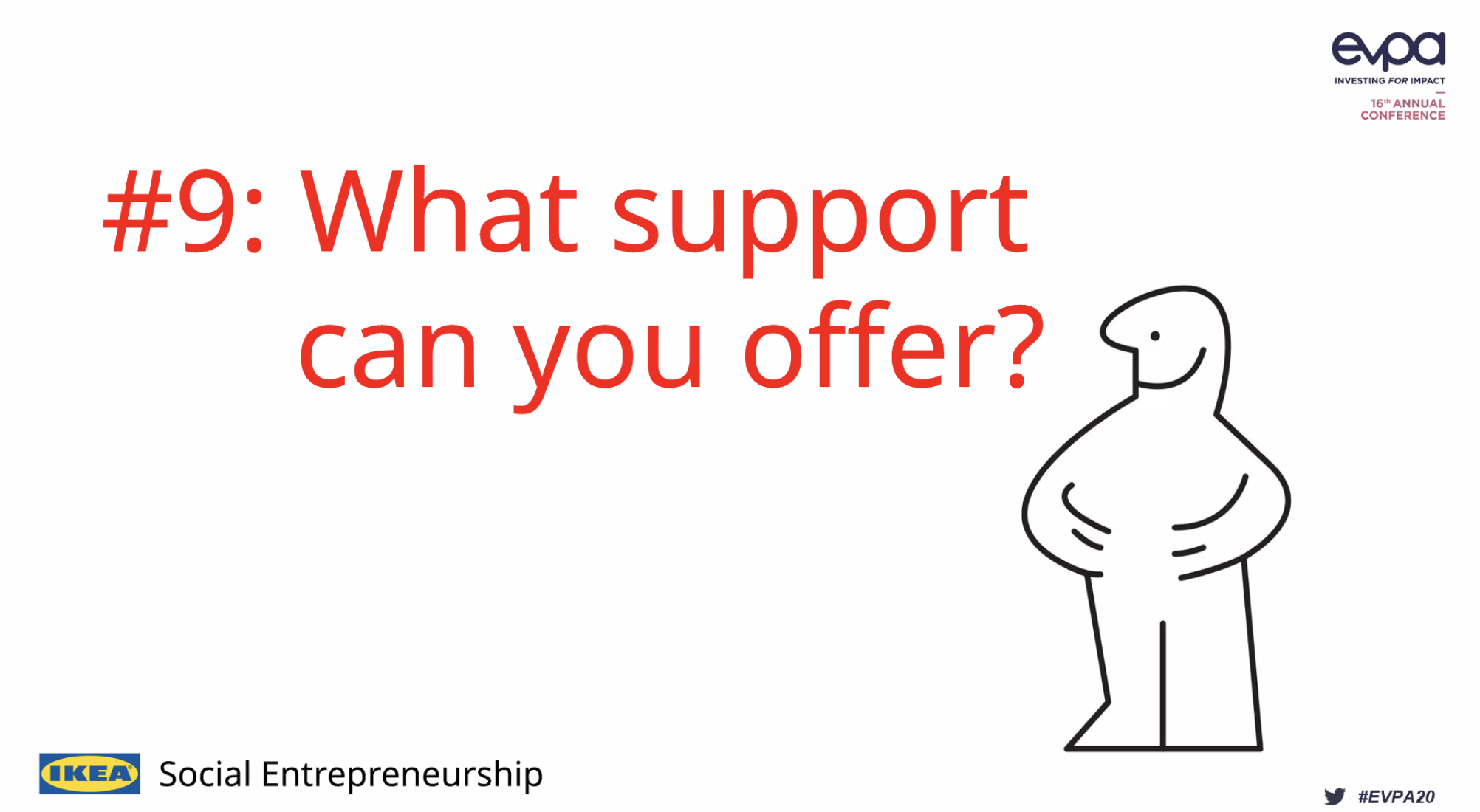 9. Ask what support the corporate can offer
"It takes time for social businesses to adapt to the requirements of Ikea, and it takes time to contribute to social change," said Gunnarsson. "It's tough. The reality is that if a social business sells a product or service it needs to be competitive."
However, Ikea could offer support to its social enterprise partners such as coaching and technical assistance. While product quality couldn't be compromised, she said, Ikea had "some flexibility in our gross margin".

Header photo: Jordan River Foundation seamstresses discuss product design with an Ikea designer