Danone: how a clear corporate-wide mission bears fruit for its social impact
Danone is a €25bn multi-national, operating across 120 markets with four core businesses, 100,000 employees, a philanthropic arm and a venture capital fund. Yet the entire operation is united around its very clear core mission, "to bring health through food to as many people as possible".
Valerie Mazon, business development director of Danone Communities, Danone's venture capital fund, explained how this common purpose ran through Danone at a presentation this morning at the C Summit, hosted online by EVPA and Dafne this week. 
She said: "Business for good is core to Danone's DNA."

The power of a collective corporate impact strategy
EVPA today published a new guide to help corporations and their related social investors – such as foundations, impact funds and accelerators – to work more closely together. A "collective corporate impact strategy", it says, will help corporations and corporate social investors to broaden their impact on society, scale the impact of the organisations that they support and deepen their impact on particular communities.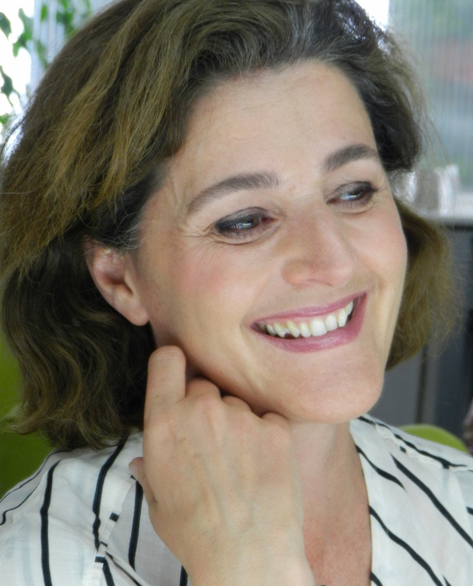 Today's presentation demonstrated how Danone was a good example of a business with a collective corporate impact strategy. 
Mazon (pictured) said it was very important to know the history of Danone and its journey to understand how the company operated today.
She pointed out that in 1972, Danone's CEO at the time, Antoine Riboud, gave a "visionary speech". Influenced by the ideals of the French social protest movement of May 1968, Riboud called for businesses to take responsibility for all of their stakeholders. This speech marked the birth of Danone's dual commitment of business success with social progress which had been fundamental to its approach ever since.
In 2005, Antoine's son, Franck Riboud, who was then running the company, met microfinance pioneer and Nobel prize-winner Professor Muhammad Yunus. The result of that meeting was the birth of Grameen Danone Foods, a social business which sells yogurts fortified with added vitamins and minerals in Bangladesh at an affordable price to families with children at risk of malnutrition (see photo below). What's more, the milk for the yogurts is sourced from local famers who are offered training to better care for their cows, and local women are helped to set up their own businesses by selling the products door to door.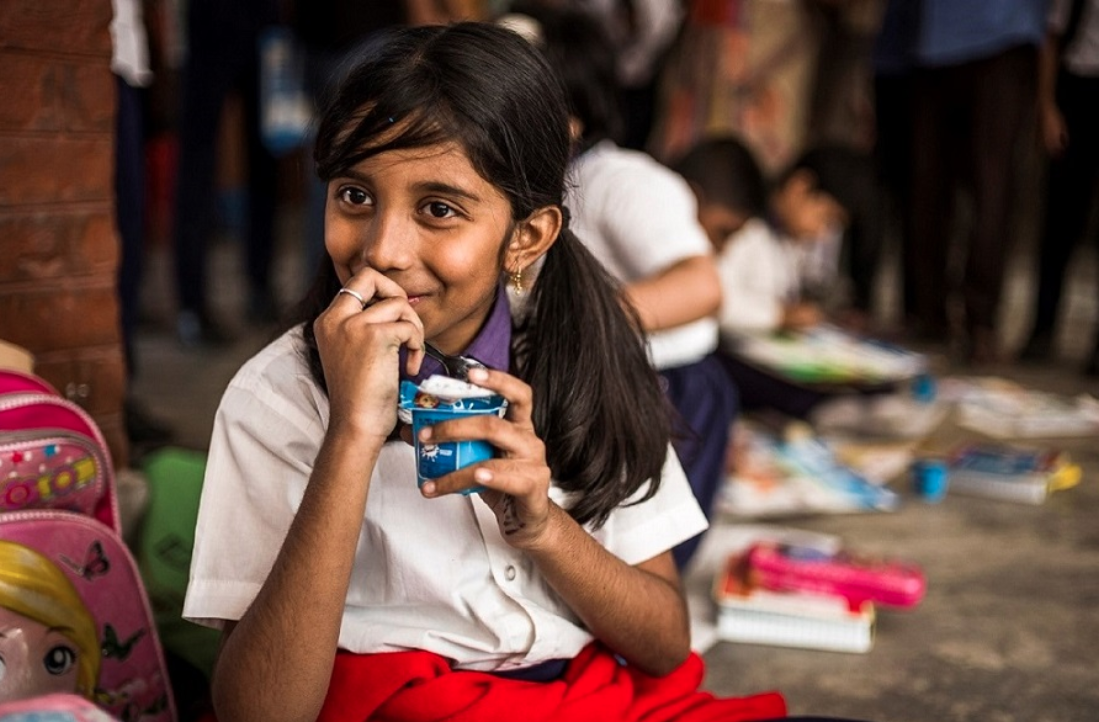 The meeting also led to the establishment of Danone Communities, a venture capital fund to support social entrepreneurs, focused on Danone's two areas of expertise – access to safe drinking water and providing nutritious food. Through Danone's Impact3 initiative, Danone's employees have the opportunity to share their skills with the projects that Danone Communities supports.
In 2009, following the financial crisis of 2008, the Danone Ecosystem Fund was created with a €100m investment from Danone. Franck Riboud, now the honorary chair of Danone, says: "It is in a company's best interests to take good care of its economic and social environment, meaning its suppliers, its employees, its customers or the places where it operates. That is what I call its ecosystem." Grants are given to projects which work in key areas in Danone's value chain. 
Today, more than 45% of Danone's global operations is through businesses that have B-Corp certification, and in 2020 it became the first listed company to become an "entreprise a mission", the new French model to recognise companies with social and environmental objectives, introduced in 2019.
Lonneke Roza, community investment manager international of NN Group and chair of the  C Summit discussion, said: "There is a very strong common purpose in the DNA of Danone. Every corporate social investor can take their own perspective on it."
Mazon agreed that to be successful in having a collective impact across a company like Danone it was key to have a clear purpose. She added that there needed to be someone on the board who was "really driving it". 
Danone had been fortunate, she said, that "our CEOs have been really convinced that this is the right thing to do".
Pioneers Post is a media partner of the C Summit, which takes place online on 3-4 December. Find all our reporting from the event here.