Exclusive: Waitrose suspends orders from troubled former social enterprise Clarity
Supermarket chain launches investigation, MP raises issue of "unpaid wages" in Parliament, membership bodies distance themselves and one leading social entrepreneur calls for more "teeth" for social enterprise accreditations – but Clarity claims its ethos of employing, training and supporting people with disabilities remains.
Supermarket chain Waitrose has suspended orders from former social enterprise Clarity and launched an investigation into the status of the London-based company.
The upmarket, employee-owned grocer – whose brand values include "doing the right thing", and which was named 'supermarket of the year' in October – told Pioneers Post today that it had decided to suspend orders from Clarity Products Ltd., alongside other retailers.
Its statement said: "We have suspended orders while we, alongside other retailers, carry out a thorough investigation. We are investigating the status of the company and its branding and will take appropriate action as needed."
The statement came after Pioneers Post got in touch to ask why it was still describing the company behind BECo, a Clarity brand, as "one of the UK's foremost social enterprises" on the Waitrose website.
Meanwhile, one of the UK's top social entrepreneurs has called for the bodies overseeing social enterprise branding and accreditation to be given more "teeth" – following his failed bid to rescue Clarity from collapse last year.

Sharper teeth
Cemal Ezel, founder and CEO of the award-winning coffee company Change Please, tried to buy Clarity & Co. when it went into administration last year, but lost out to another buyer.
Speaking to Pioneers Post following claims about many Clarity staff "failing to receive their wages" that were raised last week in Parliament, Ezel said there should be tougher protections around the social enterprise logos that many companies – including Clarity – had used on their marketing materials.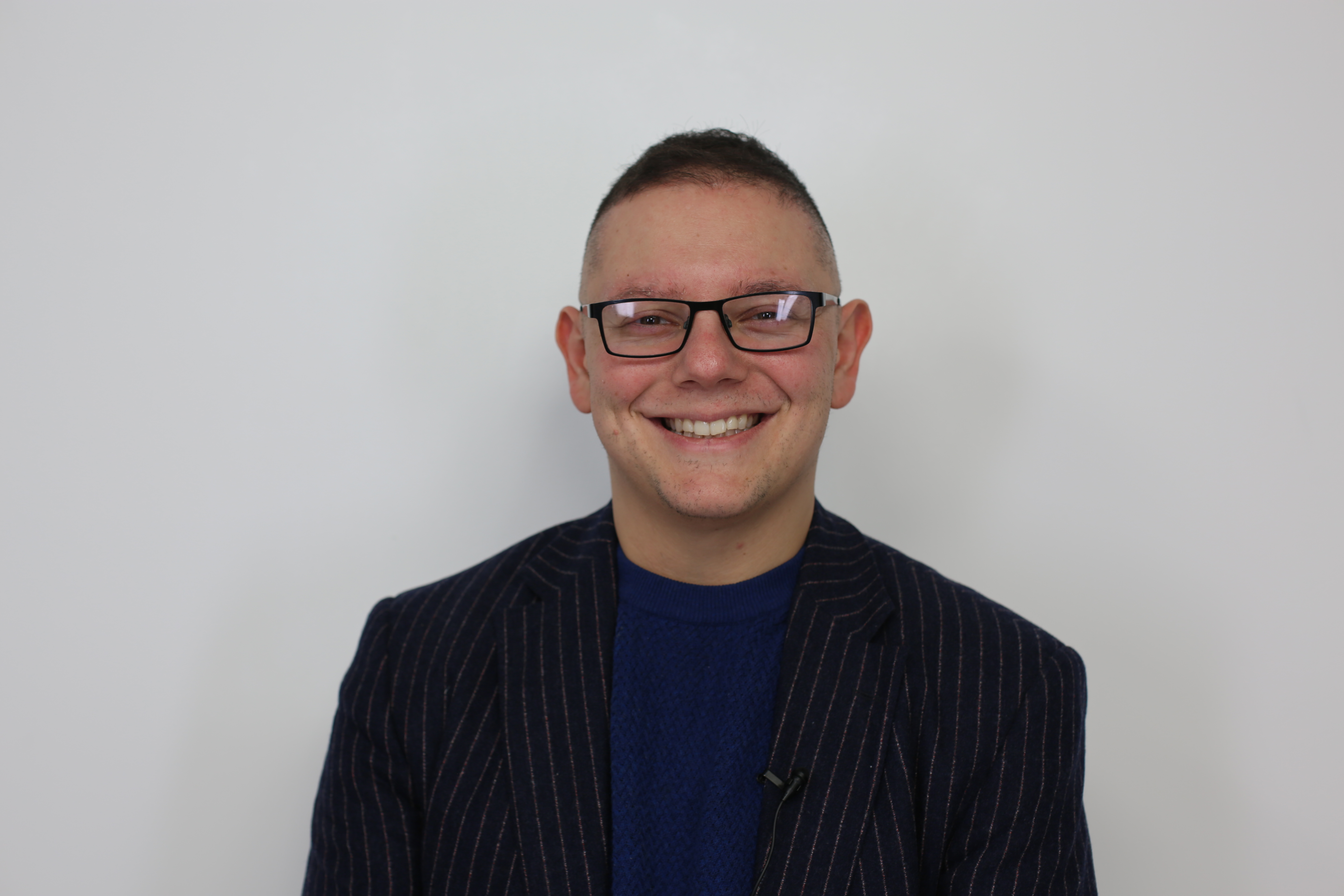 Ezel (pictured), whose own social enterprise trains people experiencing homelessness to become baristas, could not comment on the current situation at Clarity.
But he told Pioneers Post that leaving logos or accreditations unprotected presented a "big risk" to the wider social enterprise sector, and suggested that the organisations issuing them be given more authority to crack down on any wrongful use.
"I would love to see SEUK [membership body Social Enterprise UK] own the social enterprise logo... and be able to legally have teeth," he said, "to stop people from using that logo if they're not adhering to what… should make them a social business."
I would love to see SEUK legally have teeth to stop people from using that logo if they're not adhering to [the criteria] - Cemal Ezel
Ezel said the risk was especially high now, with the Covid-19 pandemic likely to push more social businesses into financial trouble. He is currently in talks with two other companies – one of them a social enterprise – that may soon face liquidation.
Clarity & Co., an east London charity and social enterprise founded in 1854 to provide employment to disabled people, was bought out of administration in February 2020. 
At the time, administrators FRP turned down Ezel's bid in favour of another from businessman Nicholas Marks.
At the time of its purchase it had 85 employees, around 80% of whom were disabled or had long-term health conditions. 
In the past month 27 employees won employment tribunal cases against Clarity Products Ltd. for unauthorised deductions of wages – totalling £35,000 between them.
Called out in Parliament
Last week, Marks was named in the House of Commons by Sir Iain Duncan Smith, the Conservative MP for Chingford and Woodford Green, in whose constituency Clarity is based. Sir Iain told fellow MPs: "Sadly, about a year ago, Clarity was taken over by a Mr Marks, and since then staff have failed to receive national insurance contributions, with many failing to receive their wages or support while undertaking childcare. The total amount that these decent but very vulnerable people have failed to receive is now around £200,000. They cannot claim benefits because they are essentially employed." 
The total amount that these decent but very vulnerable people have failed to receive is now around £200,000 - Sir Iain Duncan Smith MP
Sir Iain has called for government action to resolve the issue.
Community, the union which represents Clarity's workers, claims that a number of disabled employees at the firm have not received payments owed to them, but told Pioneers Post it could not guarantee the accuracy of the £200,000 estimate. 
Marks is reported to have said that all currently employed staff have been paid. A Clarity spokesperson did not comment further on this but told Pioneers Post: "When Clarity was bought out of administration last year there were huge financial and operational problems in place that had to be resolved. Not only did we have to reverse the failing business model that existed – which had previously suffered annual losses of more than £1m – we also had to cope with trading in a pandemic and during the lockdowns. These combined factors and inherited problems unfortunately led to some administrative delays which have now all been resolved or are being dealt with. 
"After a lot of hard work, for the first time in many years, Clarity is now creating financially sustainable work and offering proper job security to those with disabilities as the company becomes a commercially viable business."
It is not clear how many staff Clarity currently employs. 

Still social?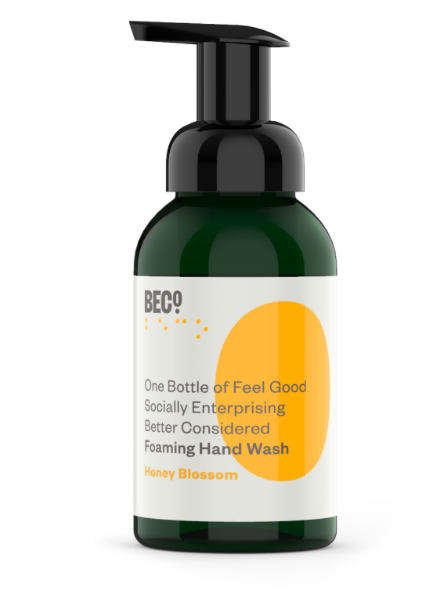 Clarity's supporters have ranged from Queen Victoria, an early patron, to the actor Joanna Lumley – who also spoke out about her 'shock' over the company's current situation. 
In recent years Clarity had secured deals with major government buyers, and its consumer brands, The Soap Co. and BECo, were stocked by large retailers. It was frequently cited as a success story for its ability to put its social mission first while competing with commercial brands.
A statement from the administrators at the time of the buyout – in which the former charity was acquired by a company specially set up for the purpose, Clarity Products Ltd. – said that the new company would "continue to operate as a social enterprise". 
The deal ensured all 85 jobs were saved. However, by March 2020 more than 30 staff had not been paid their last month's salary. The company said this was due to "short-term cash flow problems" but an employee told Pioneers Post at the time that the trust had "gone from the company" and that the "caring ethos" seemed "to have gone forever".
In the past week, it emerged that social enterprise accreditation logos were still being used by the organisation, according to a BBC report, despite the company not meeting the criteria to use them; web archives show that Clarity was using the 'Certified Social Enterprise' and 'Social Enteprise Mark' badges as of 30 November. Clarity told the BBC that the company "was not a social enterprise and was not 'purporting to clients' that it was, though it retained the 'social enterprise ethos through the continued employment of fully paid disabled staff'". Using the logo for nearly a year was "simply an oversight", he said, and it was being removed.
'Central ethos remains'
The Clarity website was unavailable at the time of going to press.
A Clarity spokesperson told Pioneers Post this week: "Clarity's central ethos of employing, training and supporting those with disabilities within the workplace remains at the heart of our business and these roles continue to make up more than 70% of the workforce. Our long-term aim is to create more of these jobs as we look to grow in the future." 
Clarity's central ethos of employing, training and supporting those with disabilities within the workplace remains at the heart of our business and these roles continue to make up more than 70% of the workforce - Clarity spokesperson
On Monday, Social Enterprise Mark CIC, the organisation that issues and approves the internationally recognised accreditation, the Social Enterprise Mark, held by Clarity since 2010, said that Clarity's licence to hold the Mark "was expired in April 2020 following the sale to Mr Marks, when it became apparent they no longer met our criteria and did not intend taking action to return to the required standard".
The statement continues: "Organisations are permitted a short period of grace to remove all mentions of the Mark from their website and communications following such action. We have since consistently repeated our requests for our Mark to be removed and have received assurance that this is now being actioned."
Social enterprise accreditations 
The 'Certified Social Enterprise' badge is available to members of Social Enterprise UK that meet its criteria, including getting more than half of income from trading (or working toward this) and having a clear social or environmental mission set out in governing documents.
The Social Enterprise Mark, issued by Social Enterprise Mark CIC, is internationally recognised and provides an independent guarantee that an organisation has met sector-agreed criteria and is operating as a genuine social enterprise, committed to creating positive social change.
'Period of grace'
Social Enterprise UK formally terminated Clarity's membership on 20 November 2020, said Andrew O'Brien, SEUK's director of external affairs, at which point it "made clear" to the company that they should no longer be displaying the 'Certified Social Enterprise' logo.
While SEUK did not consider Clarity a social enterprise from the change of ownership, it kept the company on its records as a "period of grace" and to allow time to negotiate with the new owners on what would need to change to retain its social enterprise status.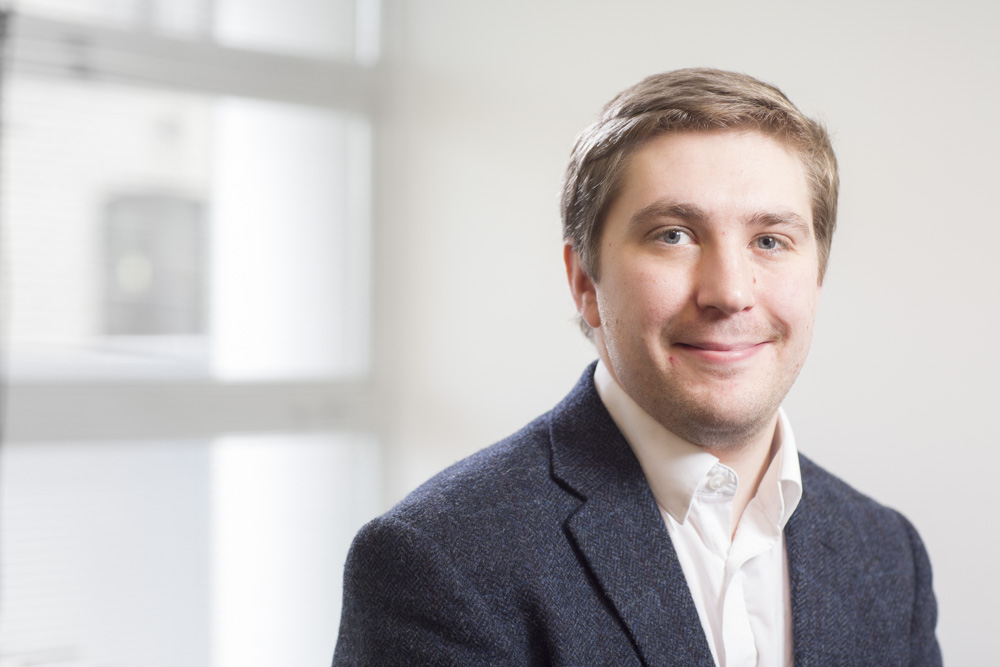 Businesses can be members of SEUK without being a certified social enterprise, and O'Brien (pictured) said an option could have been that Clarity remained a member as a supporter of social enterprise.
"We made absolutely clear that, you know, they had to make some legal changes, and we gave different options," he said. "We talked to them about other models that have been developed by other social enterprises that might be relevant to them." Options suggested included creating a subsidiary with an independent board, or incorporating a social mission into the main company using the Purposely tool. 
While Clarity had put forward a proposal in August to retain its social enterprise status, according to O'Brien, its suggestions did not satisfy SEUK's requirements – and by November, SEUK had decided to terminate discussions: "We just said, you know, this isn't going anywhere." SEUK clarified its position in a statement published on 11 January, and said it would "continue to work with Sir Iain, regulators, government and other stakeholders to protect the integrity of the social enterprise sector". 
'Historic' social enterprise
O'Brien said the relatively "long period of grace" was due partly to Covid-19 – but this was not the only reason.
"Because Clarity was a very important social enterprise, a historic social enterprise, we felt we needed to give them a bit more flexibility. And obviously, with the administration process, we know that that can be quite challenging to get through."
O'Brien said the Clarity spokeman's comment about retaining a social enterprise "ethos" was "a concern, because you either are a social enterprise or you're not, you can't claim to have the ethos of the social enterprise without being one".
Because Clarity was a very important social enterprise, a historic social enterprise, we felt we needed to give them a bit more flexibility - Andrew O'Brien, Social Enterprise UK
SEUK was prepared to take legal action to "defend the integrity" of the social enterprise brand, which was "incredibly important", O'Brien said.
"If there had been a refusal or if Clarity had sought to try to maintain 'certified social enterprise' on its website, we would have challenged that very robustly… But we do appreciate with Covid and everything going on, sometimes these things do take time."
He added: "What's important for us, I suppose, rather than whose logo or standards are on any particular website at any one time, is more making sure exactly that people are aware what the legal status is... In this case, we have communicated very clearly that they're not a social enterprise. And anyone who would have asked us about it for clarification, we would have made it very clear that they weren't a social enterprise."
Ezel said that in future instances, there needed to be more understanding that the social enterprise brand was "not just a marketing tactic" to help firms sell more products. "Trainees and beneficiaries and people that we're supporting come first, and the commercial part underpins them."
Both Social Enterprise UK and Social Enterprise Mark CIC emphasised their concerns about the allegations of unpaid wages and said they hoped the situation would be resolved quickly.
The latter commented in Monday's statement: "It is sad to lose one of the UK's longest standing social enterprises, which, over the last 160 years, has provided valuable employment and training for vulnerable and disadvantaged workers."
Header image by starline on freepik 
Thanks for reading our stories. As an entrepreneur or investor yourself, you'll know that producing quality work doesn't come free. We rely on our subscribers to sustain our journalism – so if you think it's worth having an independent, specialist media platform that covers social enterprise stories, please consider subscribing. You'll also be buying social: Pioneers Post is a social enterprise itself, reinvesting all our profits into helping you do good business, better.