Award-winning Czech NGO wins €1m grant to train women and young people in IT
An award-winning nonprofit social enterprise that provides affordable IT training for women and girls in the Czech Republic has received a €1m grant from Danish philanthropic organisation the Velux Foundations to grow its operations with a focus on young people.
Founded in 2014, Czechitas aims to connect women with information technology and enable them to take it on as a successful career. In the Czech republic, 90% of ICT specialists are men.
"We are popularising IT topics and breaking the stereotype of IT being only for men," said executive director Ondřej Čejka. "In central Europe and most specifically in the Czech Republic, women don't tend to think of it as an option for a career." 
The organisation has grown from a few hundred participants to more than 13,000 last year, and it is aiming to reach 30,000 people in the next year with the help of the grant, as online training makes it easier to reach students.
We are popularising IT topics and breaking the stereotype of IT being only for men
Czechitas's activities range from one hour-long introductory sessions to three-month courses designed to equip students with skills in programming, testing, data analytics and online security to be employment-ready. In 2019, 96 graduates went on to find a job in IT.
"We are happy to be able to support this initiative, which we see as a force for change as the idea of women in IT goes mainstream. We have no doubt that the impact of the project will be felt in all of the Czech Republic – and most likely also beyond," said Jens-Jorgen Pedersen, senior advisor and head of programme of Villum Fonden at Velux Foundations.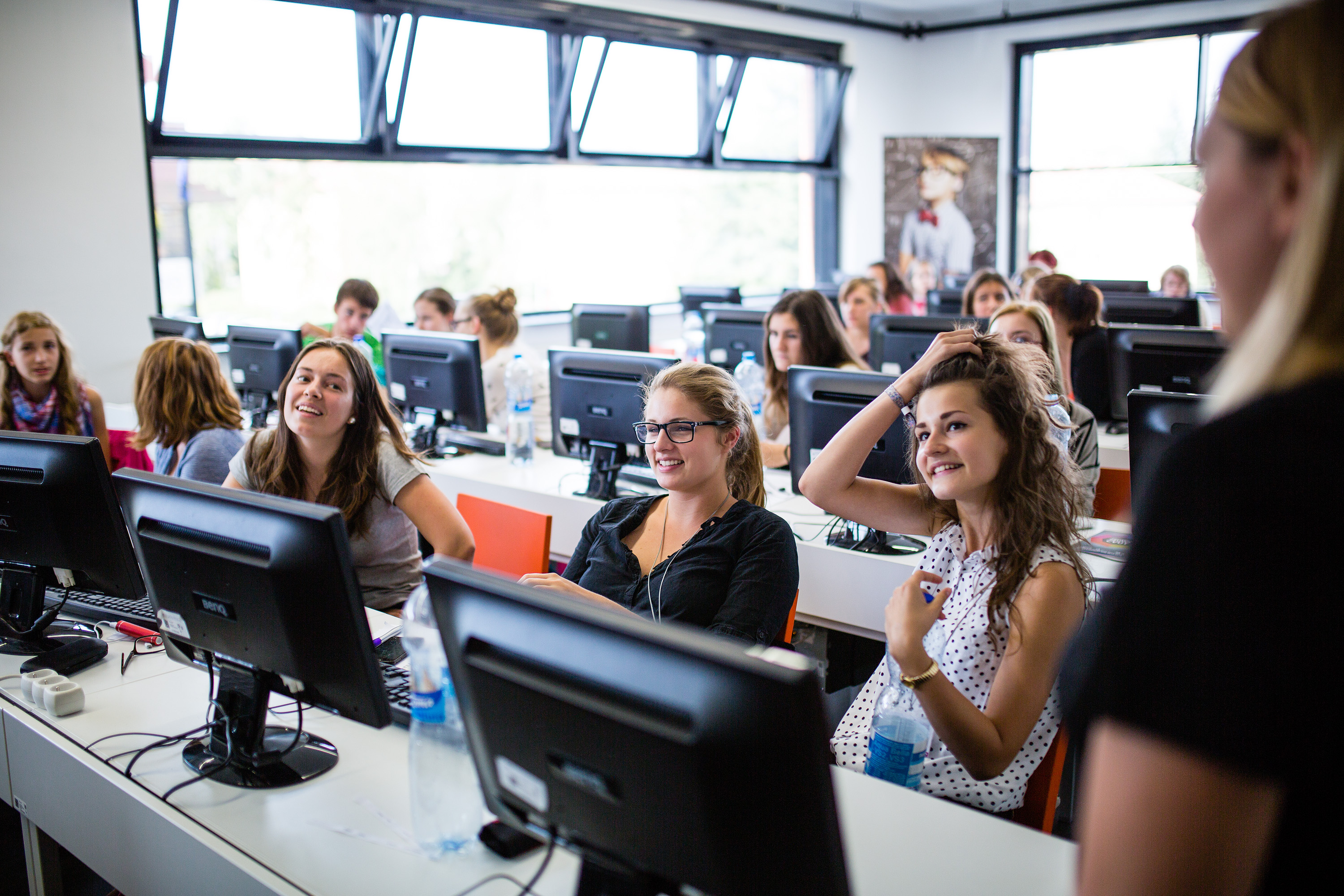 Above: Czechitas aims to connect women with information technology and enable them to take it on as a successful career
The courses typically attract young women at university who wish to add IT to their skillset, those who are looking to further or change their careers, and young mothers. Maternity leave in the Czech Republic can last up to three years and women rarely go back to their previous job afterwards, so IT training delivered by Czechitas enables them to find high-skilled employment in a growing sector, Čejka said. 
One of the purposes of the Velux Foundations grant is to target young people aged 15 to 20 – aiming to reach 30,000 youngsters over the next two years. Čejka said courses and additional resources would be developed to "meet the interests of the next generation workforce throughout the country".
Move towards financial sustainability
Currently, 40% of Czechitas's income comes from revenue from tuition fees (fees are kept low and they are adjusted according to region), 30% from public funding (from the EU or Czech government) or philanthropic grants, and 30% from partner companies. All profits are reinvested in the organisation.
Čejka said he hoped the Velux Foundations money – the first major philanthropic grant the organisation received – would help the company become more sustainable by investing in regions with a high potential to reach more people and generate more income. Čejka said he aims to generate 50% of income from fees by the end of 2024.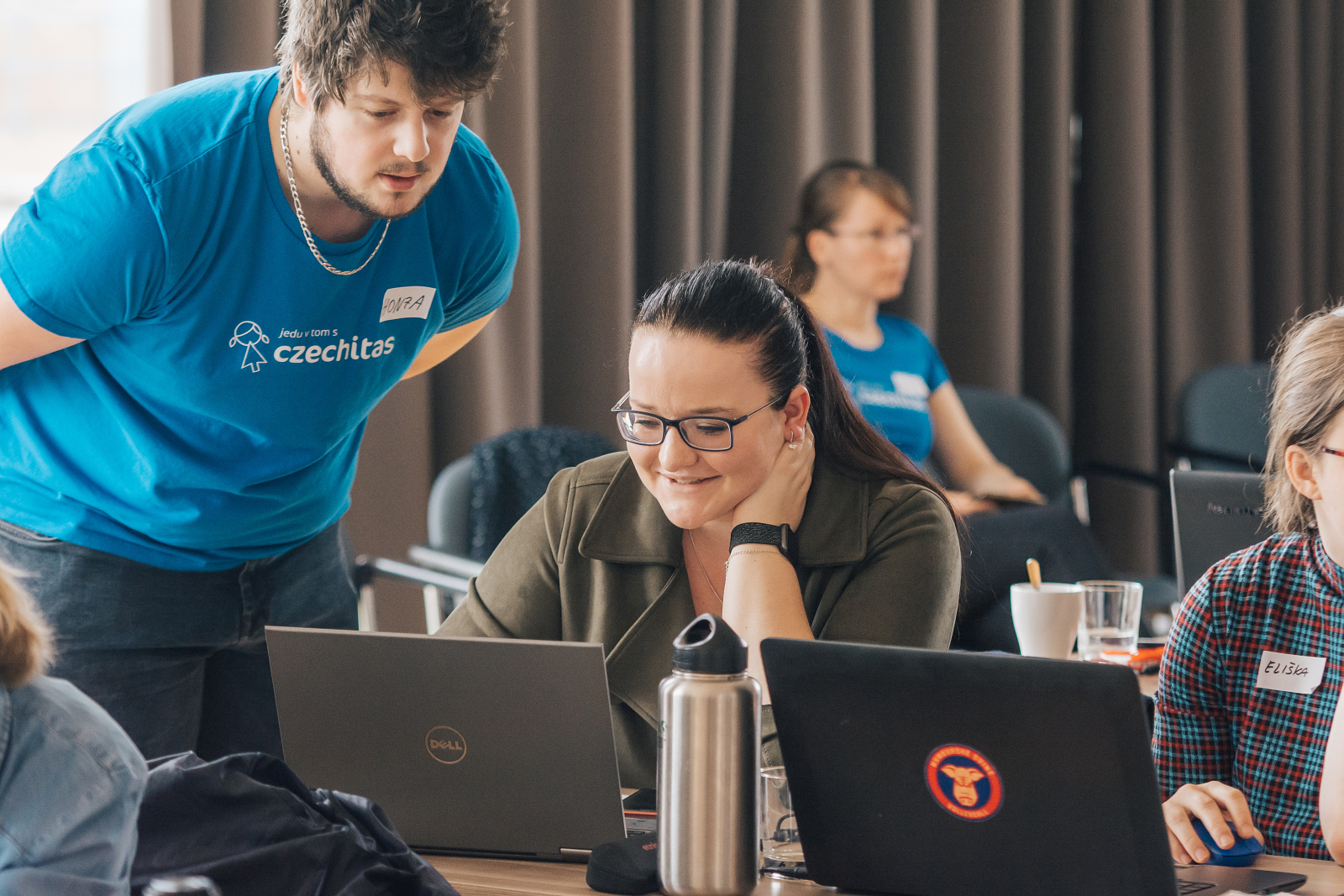 Above: Czechitas's activities range from one hour-long introductory sessions to three-month reskilling courses
After a year affected by the pandemic, the Velux Foundations funding would provide some stability in terms of cash flow, Čejka said. The organisation would also use some of the money to improve its impact measurement.
Czechitas has won a number of awards during its lifetime, including the Social Impact Award in 2015 and the South by Southwest Community Service Award in 2017. The organisation partners with companies including Google.org, Microsoft and Accenture. 
Explainer: Legal status for Czech social enterprises
There is no specific legal status for social enterprises in the Czech Republic, but instead a range of non-profit entities. Czechitas is currently a spolek (an association, a basic form of NGO) and will scale up to an ústav (a registered institute, more akin to a social enterprise but where all profits must be reinvested in the business). A form of social enterprise, "public benefit corporations", set up in the 1990s to provide generally beneficial services that had been, under communist regime, taken up by the state, was scrapped in 2014 to be replaced by the current entities.

Skills gap
Czechitas currently has branches in eight regions across the country, and the grant will help it to expand activities to the remaining six. IT skills are particularly needed in some regions, for example in South Bohemia (south of Prague), a traditionally rural area where the automobile industry has flourished over the past two decades and which is now experiencing a major growth in the tech sector. 
In other areas, where unemployment is high (for example, the Ostrava region, a former mining country and metallurgy centre), small companies are starting to grow, including in technology, but there is a skills gap. 
"There is a lack of qualified staff, that's why our courses are successful there," said Čejka. "We are analysing in which regions we have the most partners and the most support, and also where we can have the biggest impact possible."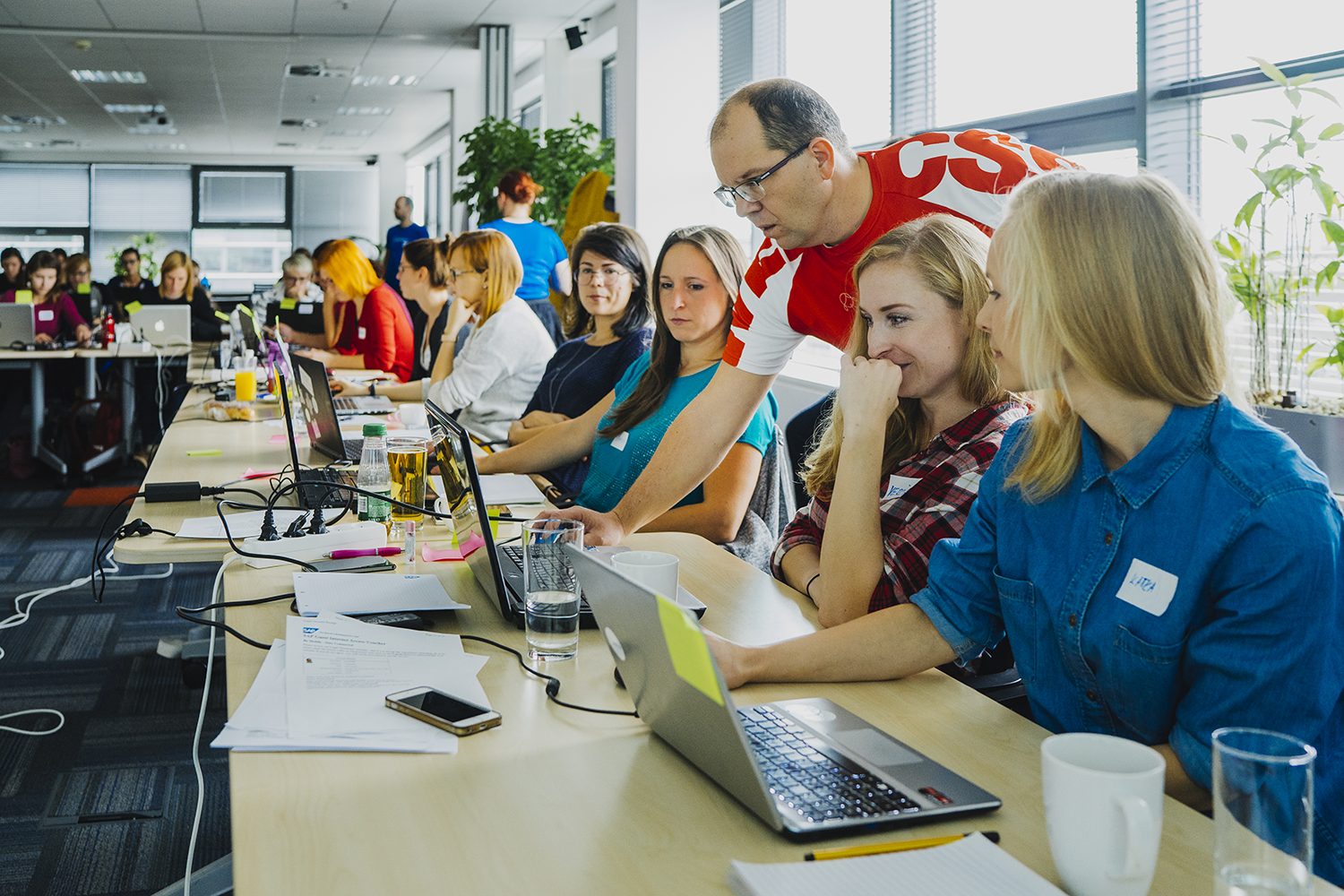 Above: the organisations aims to reach 30,000 people in the next year
Courses are tailored according to the current needs of employers, so students can develop skills which are highly demanded in the job market. Czechitas partners with potential employers, who send professionals from the sector to teach at the organisation, and recruit graduates. A number of Czechitas alumni have also gone on to found their own business in the IT sector.
Collaborating directly with the industry enables Czechitas to deliver up-to-date training and adapt it to new developments. "We're not teaching something that's ten years old, we're trying to teach what's here right now, and what's going to be used in the future," said Čejka.
Thanks for reading our stories. As an entrepreneur or investor yourself, you'll know that producing quality work doesn't come free. We rely on our subscribers to sustain our journalism – so if you think it's worth having an independent, specialist media platform that covers social enterprise stories, please consider subscribing. You'll also be buying social: Pioneers Post is a social enterprise itself, reinvesting all our profits into helping you do good business, better.