The investee who changed me: 'For him it was always about building awareness of a problem'
Meeting a social investor can be game-changing for an entrepreneur – but sometimes the lightbulb moment is even more dazzling for the one controlling the cash. In partnership with EVPA, we're inviting social investors to share their personal stories of investees who have changed their thinking. This time Silke Horák, co-founder and partner at Tilia Impact Ventures in the Czech Republic, takes us back a step, to the PowerPoint that sparked a new career path, and the visionary – and impatient – entrepreneur who continues to inspire her.
Essentially, I'm a financial investor. I had been working for many years for the Czech Private Equity and Venture Capital Association when I went to a conference in London, in 2012.
Michele Giddens, a co-founder of Bridges Fund Management – which was one of the first social impact funds in Europe – was giving a presentation. She was the exception that day: there were many, many people from private equity funds speaking. She communicated the idea of social impact investment being something big, something meaningful. That was the outstanding moment for me: I realised I could really connect my profession as an investor with this idea of social enterprises and doing good for society. And it suddenly made huge sense. I said to myself, 'I want to do this in my life'. That was the eye opener for me – that made it all real.
It suddenly made huge sense. I said to myself, 'I want to do this in my life'
Coming back to the Czech Republic, I began looking for potential investments. The social enterprise sector was, however, still at a very early stage. So, I connected with several social accelerator programmes and got involved in mentoring and consulting.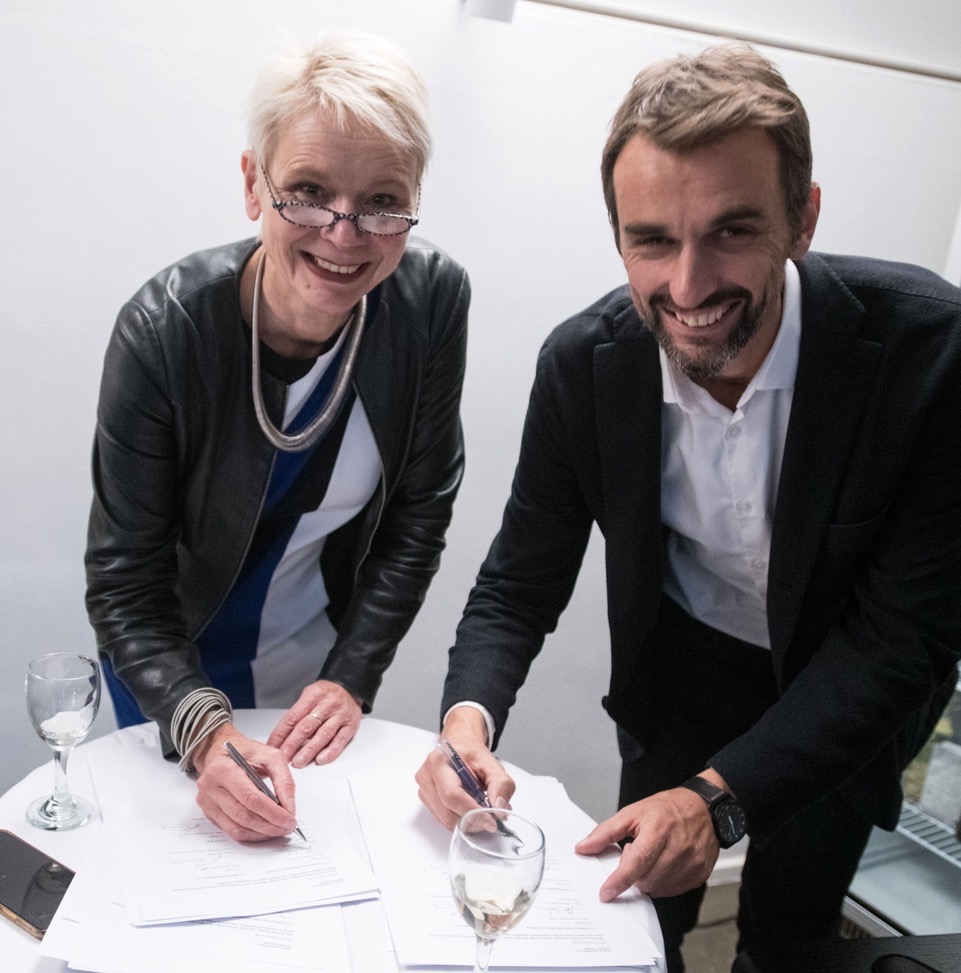 I also started a small venture philanthropy fund that gave grants to social enterprises, together with some colleagues from private equity and from NESsT. But I realised that for both sides, it could be even more motivating if you have to repay the investment. If as an investor you know you need the money back, you look at it from a different angle, you maybe push more for growth.
So, I said to my colleagues: 'I want to do something different. I want to go into real social impact investment'.
The impatient entrepreneur
In 2017, a friend of mine put me in contact with Petr Báča – he told me that he was a visionary in the circular economy.
In our first meeting, I was surprised. He was very impatient! He was such a visionary that I felt that he was a bit upset that we didn't share his vision immediately. That we asked questions, that we saw risks in it.
Petr (pictured above, with Silke) was an entrepreneur who had grown a successful company in packaging design. And he then turned the question around completely, asking: 'Why design packaging at all? Why not just remove it entirely?'
He decided to found MIWA and to go into the packaging-free industry – the circular economy in the plastics sector. Petr's idea uses smart technology: a system of reusable dispensers circulating between producer and retailer and smart cups for consumers, allowing for customised, waste-free shopping at the highest technological level.
He turned the question around, asking: 'Why design packaging at all?  Why not just remove it entirely?'
One of the first things that impressed me so much was how a person who was successful in business also saw the dark side of his business. He wanted to make an impact and address the social problem. It was not only about a business opportunity, it was always, for him, about awareness-building around this problem.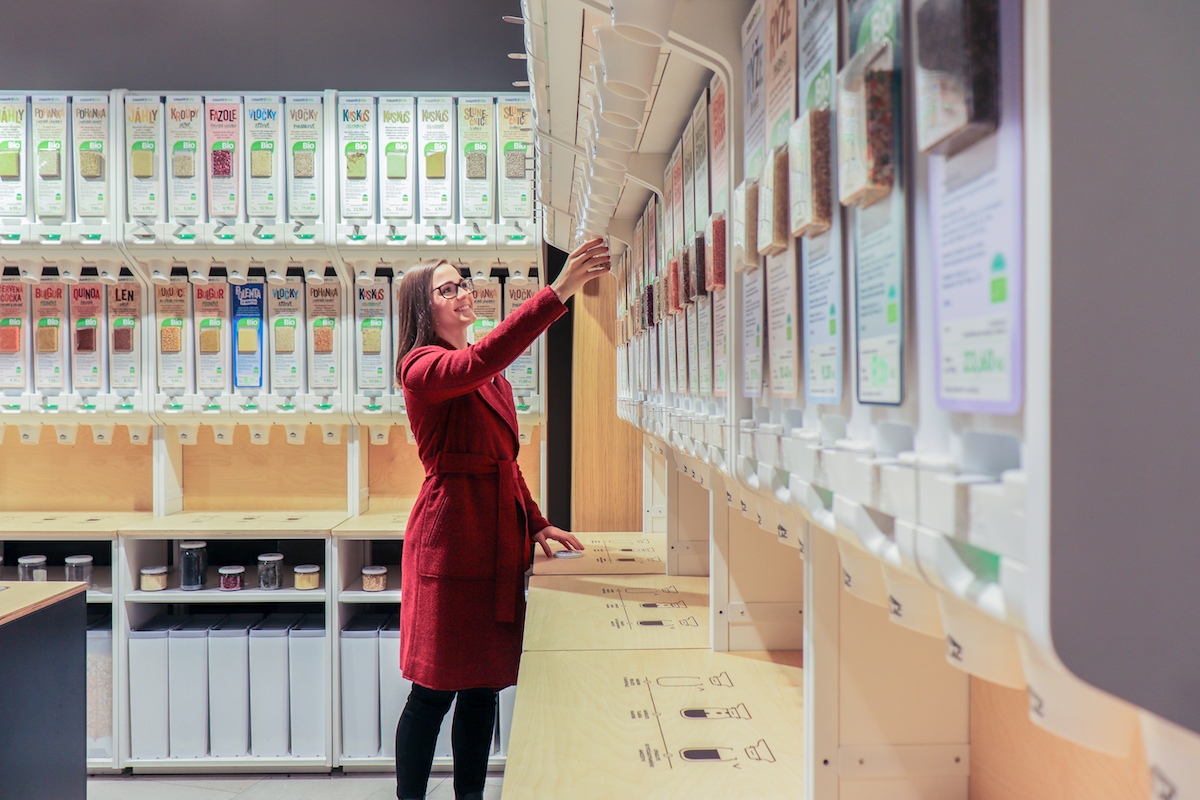 Above: MIWA's system involves smart technology and a system of reusable dispensers to reduce plastic waste (credit: MIWA).
Even in 2017 when his company was still in product development, they were already award-winning innovators. They were one of the first to sign the New Plastics Economy Global Commitment to eliminate plastic waste and pollution at the source. Petr was awarded one of the SDG Action Awards here in the Czech Republic in 2018 and was one of the three winners of the European Social Innovation Competition in 2019. He has been very vocal about the issue and his new company has opened a showroom in Prague, purely to educate people about the problem of plastic waste.
Together with my partner Petr Vitek, a co-founder of the Impact Hub network in the Czech Republic, we founded Tilia Impact Ventures in 2018. We now have some of the leading Czech investors in our investment committee, with experience in venture capital from the startup sector and private equity funds. And on the other side, two large foundations with impact expertise are our first and largest investors.
What kind of investees might change me in future? Looking back on the last two years, a large number of our pipeline projects have been a response to environmental problems. So, it's our number one priority right now in terms of deal flow. The pressing issue of climate change and the Fridays for Future movement in response to it have really changed something in our society – the perception of the problem, and the willingness to change something.
Read and sign EVPA's Charter of Investors for Impact, a document setting out ten principles that drive and define investors for impact.