Soros-led acquisition of diagnosis test firm sees switch to social enterprise model
Mologic seeks alternative to "relentless profiteering" of medical industry by providing affordable medical technology in poorer countries in £30m acquisition backed by Gates Foundation, Soros Economic Development Fund and others. 
Diagnostic technology company Mologic has become a social enterprise called Global Access Health following its acquisition by a consortium of philanthropic foundations and impact funds.
The consortium bought the UK-based company for £30m. It is led by the Soros Economic Development Fund (SEDF), the impact investing arm of George Soros's Open Society Foundations with support from the Bill & Melinda Gates Foundation.
As a social enterprise, Mologic, which develops lateral flow tests and rapid diagnosis technologies, will provide affordable medical technology to low- and middle-income communities and regions. The company said it intends to expand research, development and manufacturing "in and for the Global South". The company emphasised that the new social enterprise would be run like a business and all its profits will be reinvested.
Mark Davis, CEO of Mologic, said: "Mologic's transition into a social enterprise is a deliberate, logical and natural step for a company focused on delivering affordable diagnostics and biotechnology to places that have been left underserved by the relentless pursuit of profiteering." 
He added that he hoped "this unique transaction will be an example for others to follow".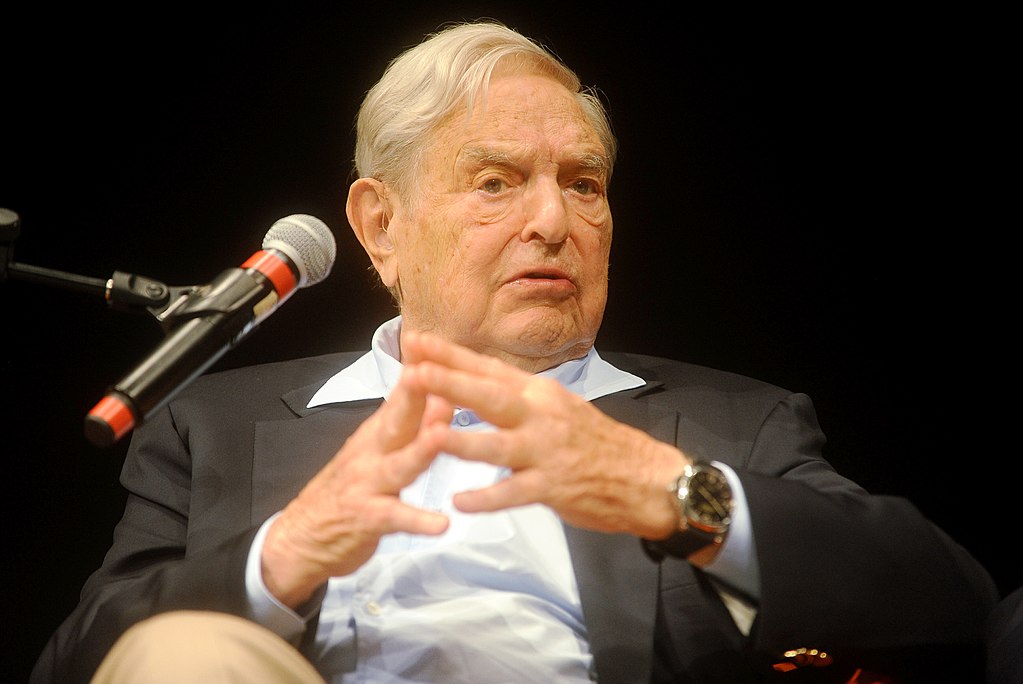 Above: philanthropist George Soros, founder and chair of the Open Society Foundations, whose impact investing fund led the purchase of Mologic
Essential testing technology 
Mologic was founded in 2003 by the current CEO and his father Professor Paul Davis, one of the creators of the world's first home pregnancy test. The company develops testing technology that is used to diagnose tropical diseases such as dengue, bilharzia and river blindness, as well as Covid-19. 
Andrew O'Brien, director of external affairs at Social Enterprise UK, said he looked forward to engaging with the group and hoped that could be "the start of something bigger" for the sector.
He said the "unusual" approach showed that philanthropists George Soros, Bill Gates, Melinda French-Gates and others understood the need to try new models.
"It's good to get the recognition that if we're going to solve some of these significant social challenges – issues around probable disease and prevention, and manufacturing medicines – you need a long-term model… and social enterprise actually provides you with that."
It is very interesting that they have decided to codify and embed the social enterprise model into their business
O'Brien welcomed the emphasis on Mologic becoming a social enterprise. While philanthropists like George Soros had spoken about the need for better capitalism and their sympathy for what social enterprises were trying to achieve was known, it was "very interesting that they have decided to codify and embed this [social enterprise model] into their business". 
O'Brien added: "It's certainly great publicity for the social enterprise movement."
Roxana Bonnell, a public health expert at the Open Society Foundations emphasised the importance of testing for public health. 
She said: "As we have seen during the Covid-19 pandemic, access to testing is absolutely essential when it comes to containing the spread of contagious disease – an issue that ultimately affects us all."

'A unique transaction'
Under the deal, the consortium has created a social enterprise, Global Access Health, a private limited company, which is buying Mologic and its sister non-profit entity, Global Access Diagnostics. The latter will continue to operate as a separate, not-for-profit entity.
Sean Hinton, SEDF's CEO, said the Covid-19 pandemic had "painfully demonstrated the fundamental inequities in global public health, and in particular the crucial importance of access in low- and middle-income countries to low-price, high-quality life-saving diagnostic tools".
He added this "unique transaction" would enable philanthropic funds and investors to work with the company so it could focus all of its resources to solve "one of the world's most pressing public health issues".
The venture capital industry has an important part to play in developing companies that can ultimately deliver significant benefits in the 'not-for-profit' world
Through the £30m purchase, the consortium bought all of Mologic's shares, including those held by two private investment managers, Foresight Group and Calculus Capital.
The purchase was a positive cash exit for the investors with both reporting returns of more than three times their original investments. Davis said without the support from the investors "the transition into a sustainable social enterprise would not have been possible". 
Alexander Crawford, co-head of investments at Calculus, said that the acquisition "demonstrates that the venture capital industry has an important part to play in developing companies that can ultimately deliver significant benefits in the 'not-for-profit' world".
SEDF, established in 1997, currently holds 35 investments totalling about $300m. 
This isn't the first social enterprise to get involved in tackling the current global public health crisis. In June 2020, Pioneers Post reported on VacEquity Global Health, a social enterprise led by Imperial College London, which joined the race to develop a Covid-19 vaccine. (The enterprise closed a year later as the first successful vaccines rolled out and Imperial's researchers focused their vaccine research elsewhere.) 
Across the globe, social entrepreneurs are tackling the impact of the Covid-19 pandemic in their communities. Explore our Voices from the Frontline collection of hard-hitting interviews with some of the people who are really making a difference.
George Soros picture by Niccolò Caranti via Wikimedia Commons.
Top picture: Freepik
Thanks for reading Pioneers Post. As an entrepreneur or investor yourself, you'll know that producing quality work doesn't come free. We rely on our subscribers to sustain our journalism – so if you think it's worth having an independent, specialist media platform that covers social enterprise stories, please consider subscribing. You'll also be buying social: Pioneers Post is a social enterprise itself, reinvesting all our profits into helping you do good business, better.