UK State of Social Enterprise Survey reveals mental health is mission no. 1
The 2021 State of Social Enterprise Survey finds that UK organisations are shifting priorities towards mental health, that exporting has become more frequent – and that 61% of enterprises expect their workforce to grow next year.
Supporting people's mental health has become a top priority for UK social enterprises, according to figures released today. 
Thirty-six percent of social enterprises now aim to improve people's mental health and wellbeing – the most commonly cited objective this year – up from just 15% in 2019, according to the State of Social Enterprise Survey 2021. 'Improving a particular community' and 'supporting vulnerable people', the next most popular objectives, follow closely behind.
While Covid-19 may have focused attention on health and wellbeing, the pandemic does not appear to have held back ambitions for growth. Almost two-thirds (61%) of those surveyed expect their workforce to grow in the next 12 months, compared with just 49% in 2019, and 38% in 2017.
The State of Social Enterprise Survey is published every two years by membership body Social Enterprise UK. In this year's report, titled 'No Going Back', researchers found that more social enterprises are exporting internationally (up from 17% two years ago to 22%). In Scotland, where there is government funding for export assistance, 41% of organisations operate internationally.
Social enterprises are also getting larger, with 4% of survey respondents reporting more than 250 staff, compared with 2% in 2019. Meanwhile, startup activity is significant: the proportion of social enterprises established within the last three years has steadily increased since 2017 from 25% to 34%, and almost half of social enterprises are under five years old, compared with 10% of SMEs.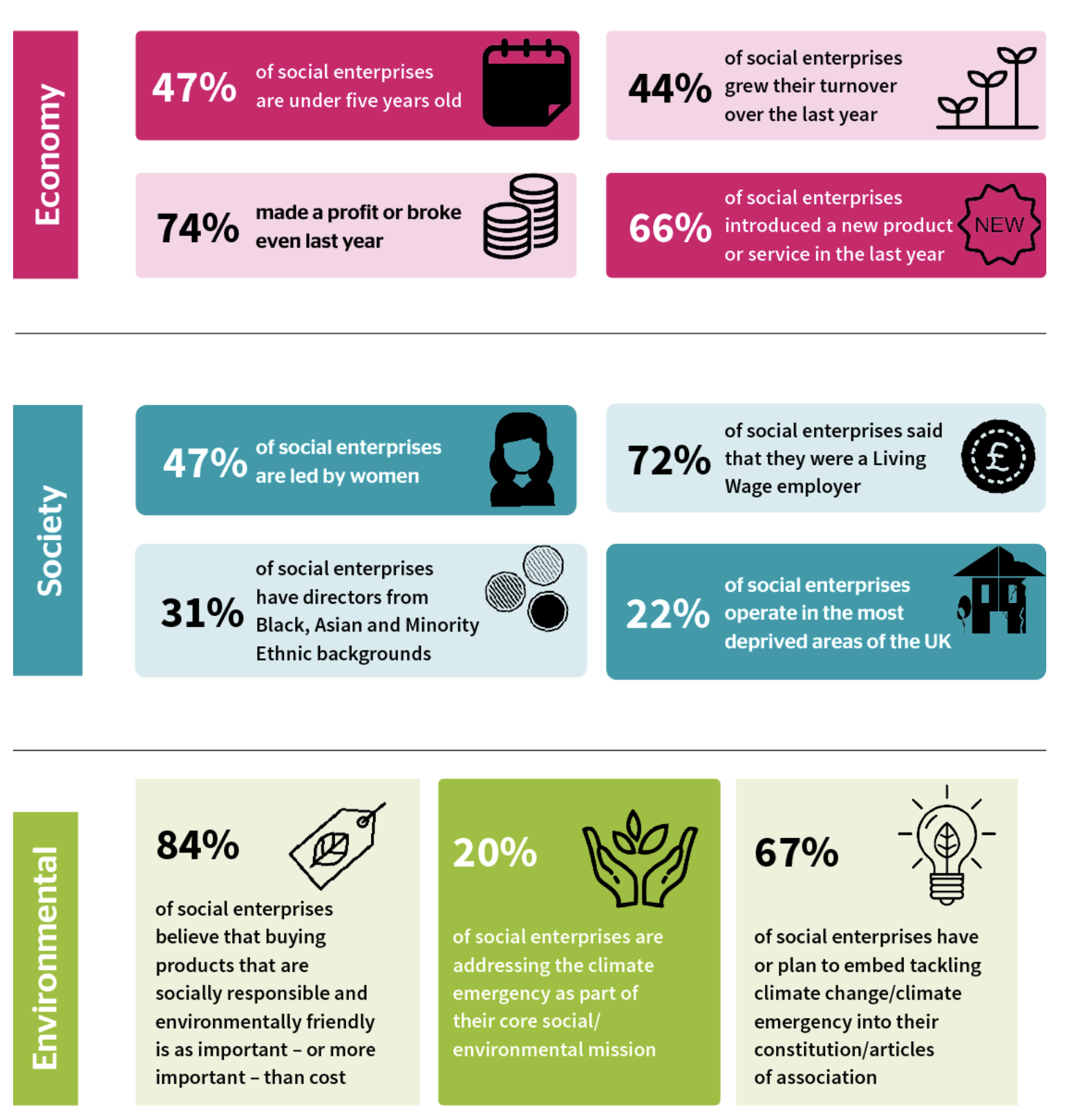 'Astonishing growth'
In a foreword, Hannah Bernard, head of business banking at Barclays – which sponsored the research – writes that all businesses have recently demonstrated ingenuity, resilience and community spirit, but that the "standout performer" of the past year is "the astonishing growth of the social enterprise sector".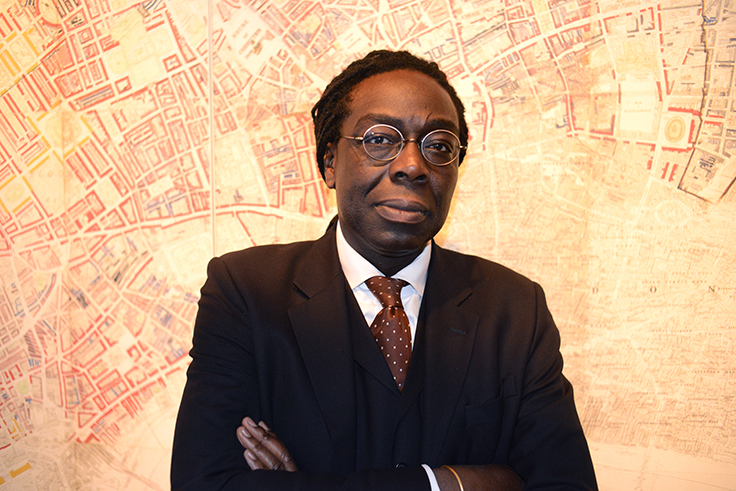 Social Enterprise UK chair Lord Victor Adebowale (pictured) said that social enterprises had "shown that their model can work in the toughest of times, in the toughest places and in every part of our economy. The government should also take note that social enterprises have done all this without drawing on as much support as private businesses. They have put their money where their values are."
However, Covid-19 remains a worry: uncertainty caused by the pandemic is the most commonly cited barrier to sustainability and growth, mentioned by 35% of respondents.
Social enterprises have shown that their model can work in the toughest of times, in the toughest places 
And the proportion reporting a decrease in turnover has increased sharply – from 11% in 2019, to 34% this year. This is the highest level since the survey began in 2009, including after the financial crisis.
Other findings in the report include:
47% of social enterprises are led by women
31% have directors from Black, Asian or minority ethnic backgrounds (down from 35% in 2019)
22% operate in the most deprived areas of the UK
74% made a profit or broke even last year
41% generate income via trading with other social enterprises (up from 36% in 2019)
40% have created products or services new to the market
72% are living wage employers
35% have added tackling climate change to their constitution or articles of association
In 2019, Social Enterprise UK tallied up around 100,000 social enterprises in the country. This year's report does not yet update that figure, but the membership body estimates that up to 12,600 new social enterprises were registered in the last year.
The full report, which is based on almost 900 responses gathered between February and April 2021, is available here.
Image: a volunteer at Forty Hall Vineyard in London, which employs ecotherapists to optimise the mental health benefits of working in nature (credit: Pioneers Post)
Thanks for reading our stories. As an entrepreneur or investor yourself, you'll know that producing quality work doesn't come free. We rely on our subscribers to sustain our journalism – so if you think it's worth having an independent, specialist media platform that covers social enterprise stories, please consider subscribing. You'll also be buying social: Pioneers Post is a social enterprise itself, reinvesting all our profits into helping you do good business, better.