Google launches $100m careers fund, targets $1bn impact through higher wages
Tech giant Google on Thursday announced the launch of the $100m Google Career Certificates Fund that will enable more than 20,000 Americans to gain job-ready skills to improve their employment opportunities.
Social Finance, a US impact finance and advisory nonprofit, will deploy investment from Google and grants from Google.org – the firm's philanthropic arm – to several nonprofit training providers including Merit America and Year Up.
The finance will enable learners to access the existing Google Career Certificates training with no upfront cost. The Certificates were developed by Google employees to train workers with skills in high-demand fields, with no previous experience or degree needed.
Learners benefiting from the new fund will not have to pay any money upfront to take part in the Certificates training. Instead, they will receive a loan that they will only start repaying via no-interest, low monthly payments when they secure a job making at least $40,000 per year. Repayments will be reinvested in the fund to continue supporting further learners.
We hope it will be transformative for people, their families, and their communities - Sundar Pichai, Google
The programme will also include peripheral support such as professional coaching, interview preparation and job placement assistance. Living stipends will be provided to cover essential expenses like childcare and transport.
Sundar Pichai, CEO of Google and its parent company Alphabet, said: "This innovative funding model brings together digital skills training and support services to connect more Americans to high-growth, high-paying jobs. We hope it will be transformative for people, their families, and their communities."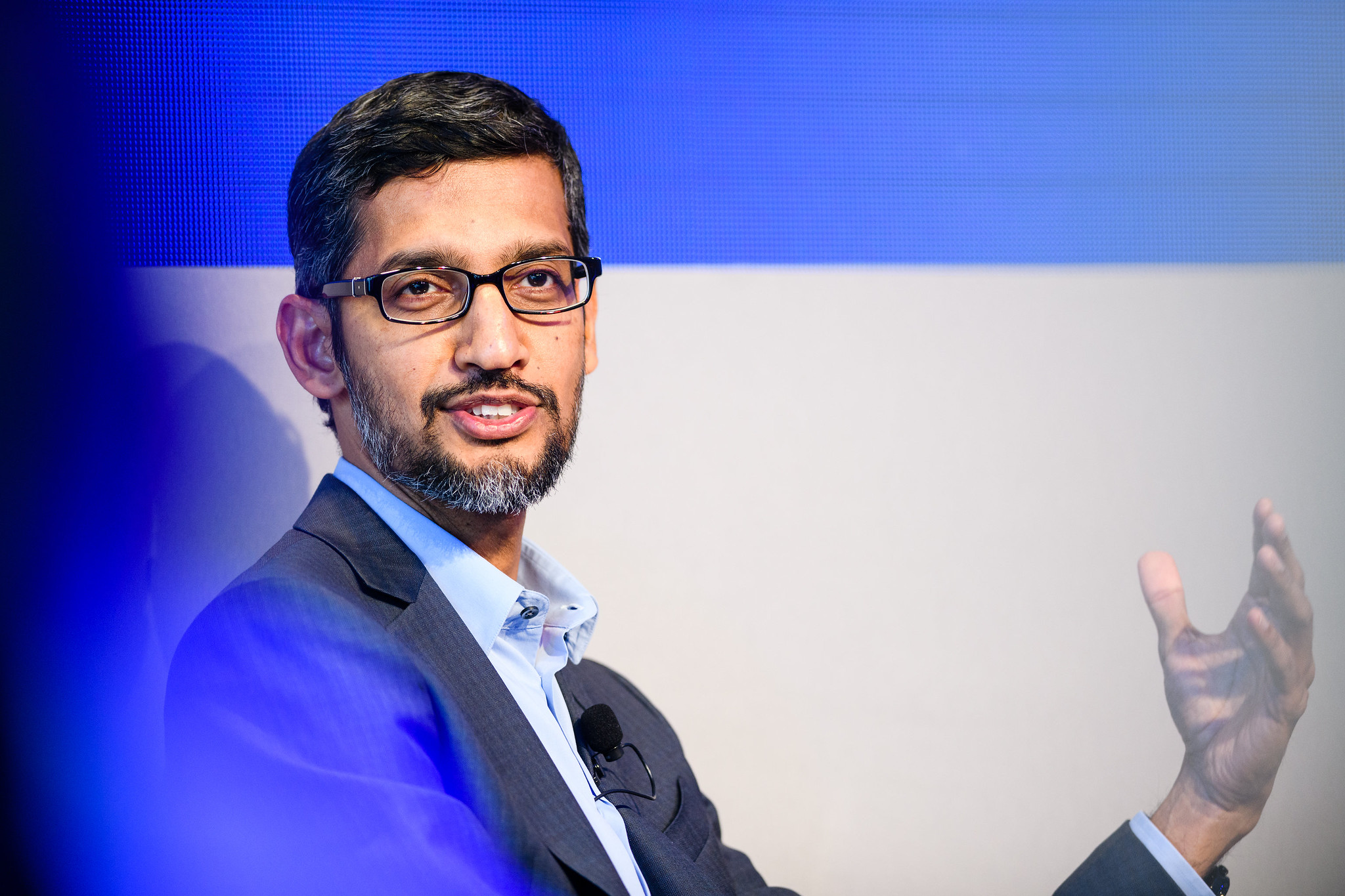 Above: Sundar Pichai, CEO of Google and Alphabet, pictured at the World Economic Forum in 2018 (credit: World Economic Forum)
Google estimates the fund will lead to $1bn of aggregated wage gains for its participants, and hopes to drive others in the tech industry to make training more affordable and accessible. MDRC, an independent research firm, will measure the programme's impact and produce a body of research to quantify the impact of similar types of financing for future workforce development initiatives. 
Gina Raimondo, US secretary of commerce, welcomed the programme's efforts to support families with funding for childcare. She said: "Top business leaders understand that investments like childcare are fundamentally investments that enable people to work. That's good for workers, it's good for the economy and it's good for business."
That's good for workers, it's good for the economy and it's good for business - Gina Raimondo, US secretary of commerce
Social Finance works with the public, private and social sectors to create partnerships and investments that positively impact people's lives in the US. Since its founding in 2011, it has mobilised $350m in new investments designed to improve education, economic mobility, health and housing for 45,000 individuals. 
Social Finance has previously created 'career impact bonds' – a similar payment-by-results setup to the new Google deal – with training providers General Assembly and Alchemy Code Lab.
Tracy Palandjian, CEO and co-founder of Social Finance, said: "What would you do if you knew the risk of failure was next to zero, with the only costs being your time, hard work, and commitment?
"This innovative programme, the most student-friendly financing of this scale, eliminates the financial risks for learners pursuing new career paths. As the manager for the investment programme, Social Finance's role is to ensure that learners build skills to match the needs of today's economy – and realise life-changing wage gains."
Top picture: Google headquarters, by Shawn Collins on Flickr
Thanks for reading Pioneers Post. As an entrepreneur or investor yourself, you'll know that producing quality work doesn't come free. We rely on our subscribers to sustain our journalism – so if you think it's worth having an independent, specialist media platform that covers social enterprise stories, please consider subscribing. You'll also be buying social: Pioneers Post is a social enterprise itself, reinvesting all our profits into helping you do good business, better.