'We don't demand moral purity' – Kate Williams, 1% for the Planet
The NGO co-founded by Patagonia's Yvon Chouinard is shifting millions of dollars from corporate coffers to environmental causes. CEO Kate Williams tells us why it's about progress, not perfection – and why she's had enough of "squabbling" and indecision. 

"Everyone should be paying rent to the planet": that's the logic driving international NGO 1% for the Planet. Established 21 years ago by Yvon Chouinard, the founder of Patagonia, and Craig Mathews, founder of fishing brand Blue Ribbon Flies, the organisation certifies businesses that donate at least 1% of their sales – regardless of profit – to approved environmental nonprofits.
Each participating business is connected with a vetted nonprofit, to which it commits to donate 1% of its sales. The money goes directly from business to nonprofit, and 1% for the Planet ensures that the donation has indeed taken place and meets its criteria. 
Donating to nonprofits means businesses can support solutions in areas where there isn't a viable market. Since its inception, 1% for the Planet has certified more than US$450m of environmental giving, and currently numbers 5,000 business members, connected with 5,500 environmental nonprofits across 100 countries. The participating businesses work in a range of industries, including Patagonia, Oxo and Pukka Tea.
At last month's ChangeNOW summit in Paris, we spoke to 1% for the Planet CEO Kate Williams, who has been leading the organisation for the past eight years. She explains how she gets new firms on board, how she handles potential greenwashing – and why she's open to a conversation with ExxonMobil.
Pioneers Post: 1% for the Planet has grown its membership nearly five-fold since you joined the company. How do you convince businesses to join the movement?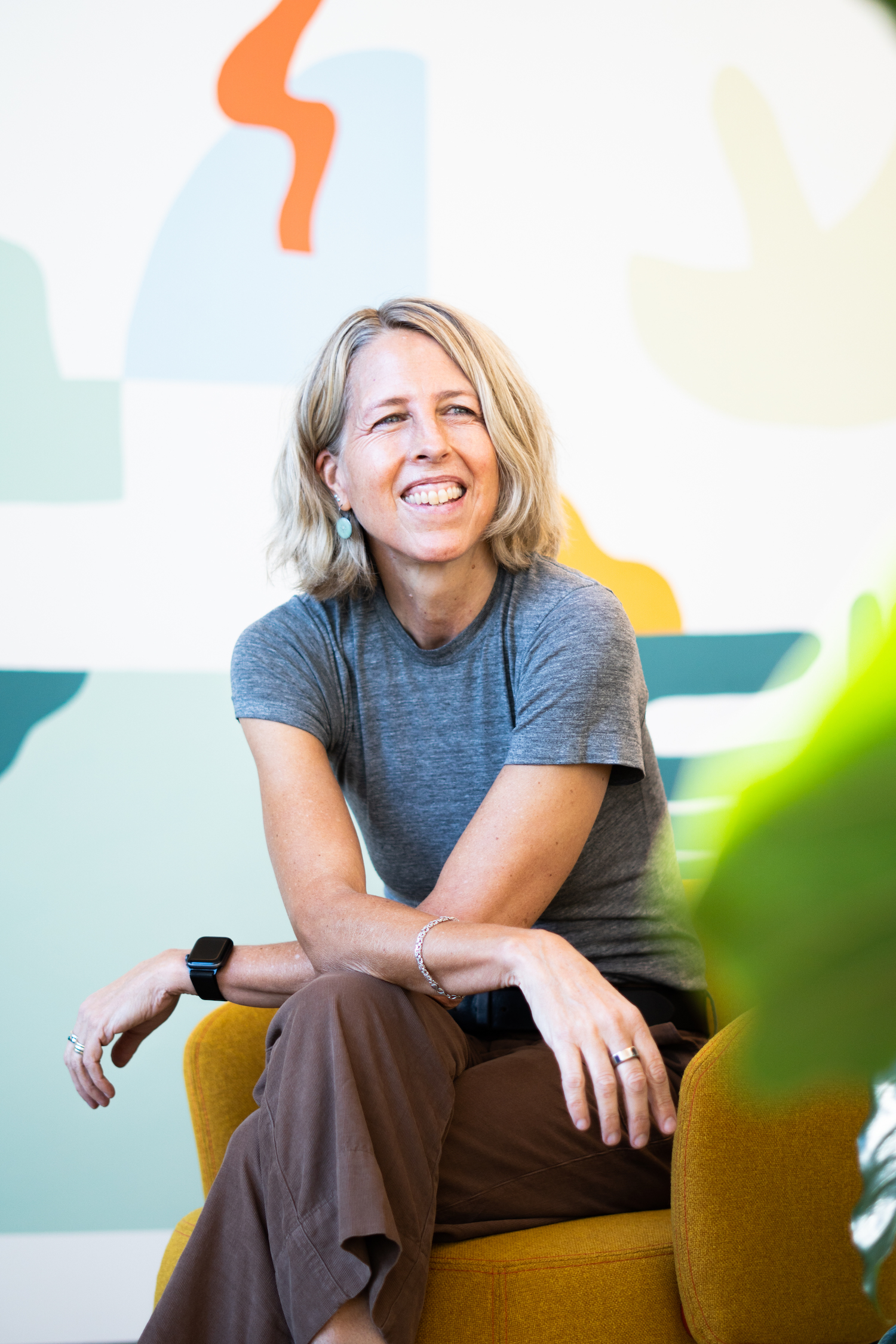 Kate Williams: Most of our growth for the last eight years has been organic, and has been coming at us, which is amazing. And we've just invested in being able to do more prospective outreach – we're really building out that strategy now. 
How we go about it, is trying to develop a good understanding of which industries already have an interest, but where there's a lot of headroom for growth; and which are the industries where we don't have a presence yet, but where we feel like we would have a good presence. 
Then we'll continue to get more analytical: 1% of sales is a big number, so we're looking at industries where margins are bigger, because we've never, understandably, been able to have as many members in industries where margins are so small that 1% of sales would cut into profits in a really big way. And we respect that – we believe everyone should give 1% for the planet, but we get how hard it can be if you have zero to very small margins. 
PP: How do you prevent companies joining 1% for the Planet just to look good, while neglecting other areas – for example not ensuring people in their supply chains are paid enough?
KW: We talk about that a lot. On one end of the spectrum, our view is that, if a company comes to us because they think it's a good business decision or a good marketing opportunity, they're still going to give, and we're still going to certify 1%. So that's great. We don't demand moral purity, and actually we feel that a measure of success would be if people came to 1% for the Planet just because it was a good business decision, because then it proves that we're making the business case for environmental impact. 
On the other end of the spectrum, we will speak with anyone, but we do hold the right to make a judgement call if we feel like a company would be brand-damaging [to us]. We've tried to define that as much as we can – it's hard, so we've also accepted that there needs to be just room for some judgement. 
1% of sales is enough to keep a lot of people away... you can greenwash for a lot less
But basically, if there are significant other egregious things that would live alongside the 1%, and outweigh it… we will look at that overall reputational risk, even if it's not environmental issues. We had one partner once where there were some allegations of harassment at the top and we were like, "why don't you go sort that out and come back later?". And we haven't heard from them ever again. It doesn't happen very often. 
Also, 1% of sales is enough to keep a lot of people [away]... you can greenwash for a lot less. 
PP: Are there some industries that you ban entirely? 
KW: No, we haven't explicitly banned anything. In large part because we believe that every company should pay rent for the planet. That doesn't mean that every company would pass the reputational risk question. If ExxonMobil wanted to have a conversation, I would have a conversation. We would do a lot of soul-searching about how that would be a risk. Has ExxonMobil approached us? No. Would we proactively approach them? Almost certainly not. 
But I do think it's important as part of who we are: our theory of change is progress, not perfection, and small steps lead to bigger steps. So if we rule out anyone who's not at the highest level of environmental action already, we rule out so many companies that could be positively changed through being part of the 1% of the planet community. But again, we don't currently have oil and gas, we don't currently have gun or weapons companies.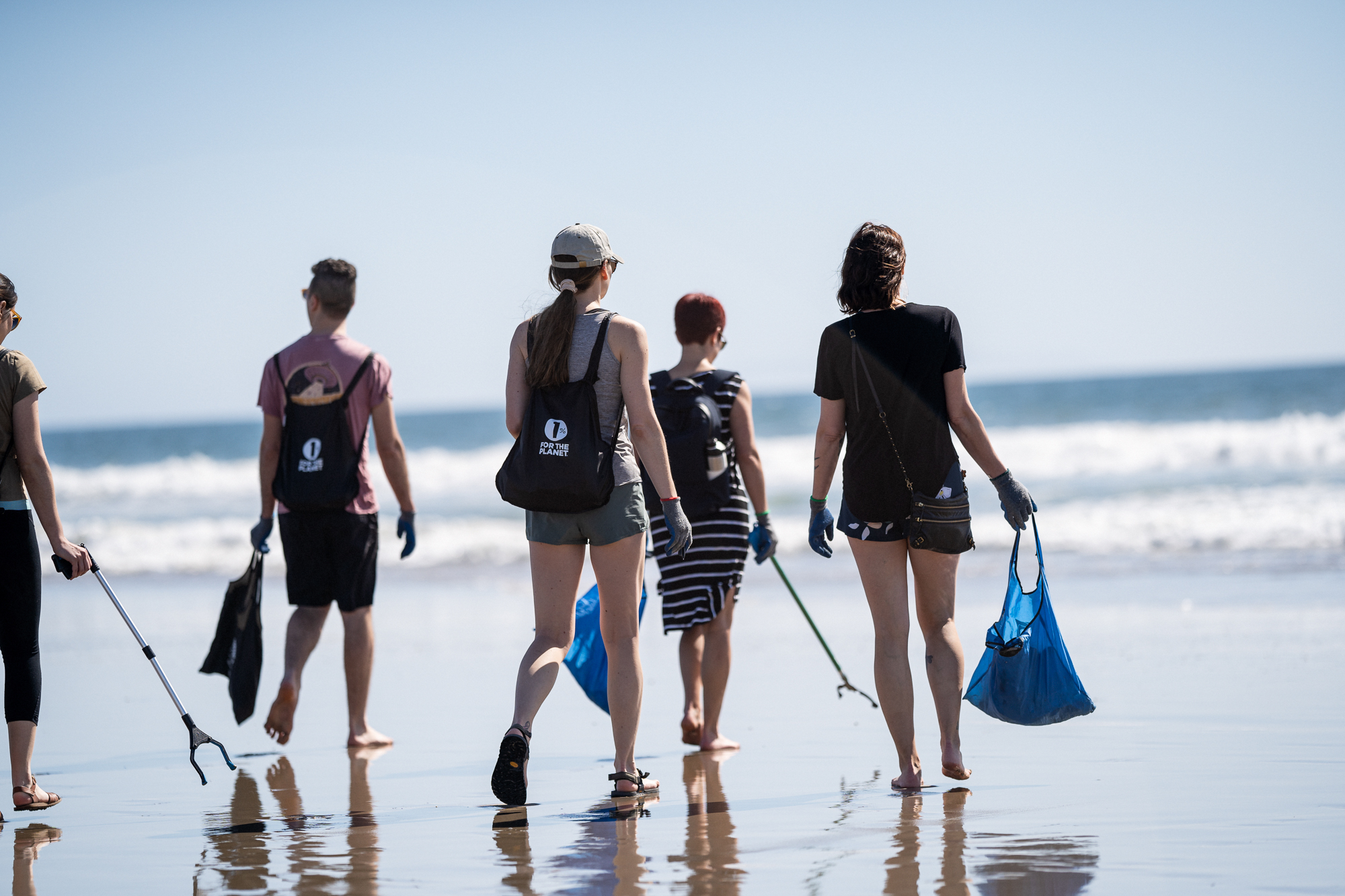 PP: You are connecting nonprofits with businesses – two very different worlds. How do they interact? What kind of relationships do they have? 
KW: Really good relationships. We facilitate these direct connections – the giving is happening directly, it's not through us, we're not a foundation. In some cases, the businesses write a cheque to the nonprofit, the nonprofit says "thank you", and that's it – everyone's happy and it's fine. 
But in a lot of cases, and we really encourage this, they get to know each other a little bit, the member, who's the donor, may ask for some stories – "What have you been up to? Can you send us some photos from that volunteer day?"; or the nonprofit in some cases, and we love it when this happens, may say, "thank you so much for the money, by the way we did notice that you have a lot of plastic in your packaging…". 
PP: Your organisation was founded by Yvon Chouinard of Patagonia. What do you think of Patagonia's recent ownership transfer? 
KW: I believe that it creates a really awesome narrative for companies at any stage of the journey to follow because Patagonia started with giving 1% [of sales to nonprofits] – that was a big deal. And they now are 100%, effectively. I love that story. Because so often people are like, "Oh, Patagonia, they're exceptional, they're in a different league". Well, no, actually, they're there because 40 years ago, they started doing 1%, and they stuck with it. And they learned from it, and they realised they wanted to do more and they took these subsequent steps. So we've really tried to share the narrative of "1% is a step on a journey", and it will lead different places for different companies, and fortunately, to new things – I don't think the purpose trust ownership model [adopted by Patagonia last year] existed 40 years ago, nor was Patagonia ready for that. 
PP: You've just been speaking about how to make change happen at the ChangeNow conference. What is something that you would like to change, now?
KW: I'm such a big proponent of progress, not perfection. I feel like we are seeing companies stall because they're trying to figure out, "Is this what I should do? Am I going to get called out if I do that?" I think the companies that do something, and then do the next thing, and the next thing and learn along the way – and maybe make some mistakes along the way and are transparent about it – tend to make real change; and they look back 10 years, and it's not where they thought they'd be, but they've learned so much along the way, and the world has changed too. 
Don't get tied up in trying to drive uncertainty down to zero. Take action
One of the only times I get impatient is when people are squabbling over things like, "should I do philanthropy or impact investing"? You should do both! But you don't have to do both. Pick a step, take that step, be smart about it – don't get tied up in trying to drive uncertainty down to zero. Take action, and then evaluate it and take the next action. And I do think everyone can do that now. Because we can all pick an action that's within our reach.
Kate Williams spoke about corporate transformation at the ChangeNOW conference in May 2023. Pioneers Post was a media partner of the event.
Top image: Blue Sky Fund, a partner NGO of 1% for the Planet which provides outdoor education experiences for young people in the Richmond area, US. Credit: Blue Sky Fund. Other images courtesy of 1% for the Planet.
Thanks for reading our stories. As an entrepreneur or investor yourself, you'll know that producing quality work doesn't come free. We rely on our subscribers to sustain our journalism – so if you think it's worth having an independent, specialist media platform that covers social enterprise stories, please consider subscribing. You'll also be buying social: Pioneers Post is a social enterprise itself, reinvesting all our profits into helping you do good business, better.