First public offer to invest in a social impact bond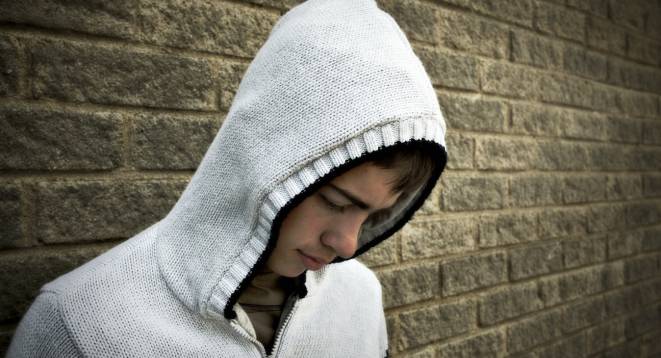 The first public opportunity to invest in a social impact bond is being launched today – with a unique way to balance the risk involved.
Offered by Allia, a charitable social investment organisation, the Future for Children Bond combines the high-risk investment into a social impact bond (SIB) with a low-risk ethical investment into affordable housing.
The affordable housing element is being invested into Places for People Homes – a social housing provider rated "Aa" by credit rating firm Moody's. Allia will lend 78% of the funds invested in the Future for Children Bond at a fixed rate to Place for People Homes.
The higher-risk SIB is being developed by Social Finance for Essex County Council. After Allia's costs, the remaining 20% of the Future for Children Bond funds will be invested into the Essex SIB.
The funds invested into the SIB will be used to commission a programme of intensive family support therapy for children aged 11-16 at risk of going into care.
By supporting family relationships and breaking negative cycles of behaviour, the aim is to enable children to remain safely at home with their families and to see substantial improvements in their long-term futures.
The programme will support around 380 young people – with a target of diverting around 100 from entering care.
Fourteen social impact bonds are currently live or in development in the UK – the first was in 2010 for Peterborough Prison by Social Finance – but today's launch of the Future for Children Bond presents the first offer for public investment. (More SIB stats can be found on this Allia infographic)
Allia CEO Tim Jones said: "We're seeing growing interest amongst investors in using their investment funds to achieve a social impact as well as providing a financial return. Our capital plus bond gives the first public opportunity for retail investors to take part in this kind of innovative high-risk high-impact model.
"With the Future for Children Bond, investors can help give a better future to some of society's most vulnerable young people, with the potential for sharing in the financial benefits while also keeping their capital at very low risk."
David Hutchison, CEO, Social Finance, said: "We are keen to expand the investor base into the Social Impact Bond market and are delighted that Allia is offering this investment opportunity to retail investors through the Future for Children Bond.
"Allia has a strong track record in developing investment products to raise finance for social benefit. We feel this launch is a particularly innovative way of giving retail investors the opportunity to invest in a social impact bond whilst having confidence that they'll get their capital back."
Success for the SIB will be measured by the reduction in days spent in care, as well as improve school attendance and wellbeing, and reduced offending.
Data on the number of care placement days for children in the programme will be tracked on a monthly basis and investors in the Future for Children Bond will be updated annually on the payments received.
If the programme succeeds in cutting the amount of time these children need to spend in care, it will result in cost saving for Essex County Council, which can in turn be used to provide a return for the investors in the SIB.
The SIB has already secured commitments of £3.1m from a range of institutional investors, including Big Society Capital and Bridges Ventures as cornerstone investors, as well as charitable foundations including the Esmée Fairbairn Foundation.
The Essex SIB will proceed regardless of funds raised from retail investors via Allia's Future for Children Bond.
The development of Allia's 'capital plus' bond has been supported by Big Lottery Fund.
Investment fast facts
The Future for Children Bond offers a minimum return to investors of 100% of funds invested.

Any payments from the social impact bond element will provide investors with an additional return on maturity.

The term of the bond is 8 years.

The bond has a minimum investment of £15,000.

The offer period opens on 4 February and closes 15 March 2013 (or before if fully subscribed).

Any amounts applied for in excess of £50,000 will only be considered if the offer is not fully subscribed.

Advised product – applications must be completed by a financial advisor.

The bonds will be transferable and a brokerage service will be provided by Ethex, the first online marketplace for ethical investments.
How does the deal stack up?

Of every £1,000 invested in the Future for Children Bond, £780 will be loaned to Places for People Homes, a Moody's Aa rated housing provider that builds, sells and rents homes and provides services and support to those who live in them.
The repayment of this loan plus compound interest will equal £1,000, enabling Allia to give investors back the amount they originally invested.
After Allia's costs, the remaining £200 will be invested in the social impact bond (SIB) for Essex County Council, developed by Social Finance Limited and announced in November last year.
New retail investment will be accommodated by scaling back some of the existing institutional investors, who have indicated interest in supporting the expansion of the investor base for social investment.
Since the full amount has already been raised, the Essex SIB will proceed regardless of the whether the full target of £1m is raised in Allia's Future for Children Bond.
The level of return on the funds invested by Allia in the SIB will depend entirely on the success of the programme. Any payments received by Allia will be rolled up and paid to holders of the Future for Children Bond on maturity.
For terms and more information please go to www.allia.org.uk/futureforchildren.http://www.allia.org.uk/futureforchildrenbond
More information on the Essex SIB is available on the Essex County Council website.