Good Deals 13: Concept of liquidity is the enemy, says social investment broker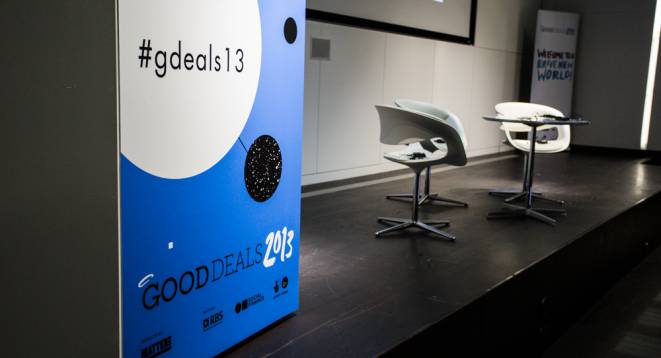 The founder of a social investment intermediary that matches investors with social entrepreneurs today baulked at the concept of liquidity in social investment.
Speaking at Good Deals 13, Daniel Brewer, founder of Resonance, said: "Our reply when investors ask about liquidity is that there isn't any. The concept is one of our biggest enemies at the moment.
"I say to them, go away and think about what projects you want to be really involved in. The best investors are really patient, they never look for an exit. If you like what an organisation is doing, stay with it, support it."
Brewer was answering a question on exit strategies, from a delegate in the Social Investment: A Risk Too Far? session at the two-day conference.
He said that the social investment angels he had worked with would rather get a low return and not worry about exit, rather than make the wrong decision based on potential high levels of financial return or exit options.
Returns were possible, he said - suggesting 3.5% with a good social return would be acceptable to investors, but they shouldn't be the emphasis.
Brewer was speaking alongside Karen Higgins, founder of Sunflowers Care, which offers nursing care to children with complex needs. He worked with the business to bring in social investment and claimed that investment offered by a community development finance institution had been "expensive and aggressive" compared with that offered by a private angel investor.