£500K social enterprise growth programme key to Big Issue's mission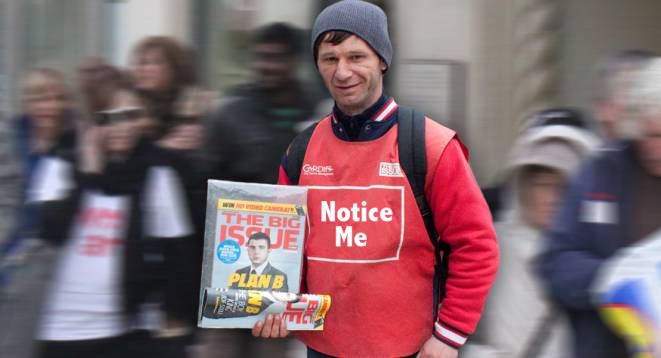 Big Issue Invest, the social investment arm of the Big Issue, has opened a second round of its Corporate Social Venturing (CSV) programme. The programme uses corporate partners to invest in, support and nurture a new generation of high potential social businesses to grow and deliver sustainable social and financial returns.  
"The Corporate Social Venturing programme is core to The Big Issue's mission. We don't want people ending up on the streets and that's why we're investing in brilliant social ventures that create jobs, training, accommodation and wellbeing. It's all about prevention," Nigel Kershaw, CEO of Big Issue Invest and chair of The Big Issue said.  
The CSV Challenge offers upto 20 teams an intensive mentoring programme. At the end, 10 finalists will be chosen to receive an investment of up to £50,000 each, as well as ongoing support from Big Issue Invest and its corporate partners.  
This year the corporate–social partnership is between Barclays and Big Issue Invest, with investment and support from five additional partners: Experian, First Ark, Fusion21, Places for People, and The University of Northampton. The Challenge is also supported by the Cabinet Office, as part of the £10m Social Investment Fund.  
"The relationship we have with our corporate partners is not some fly-by-night 'social wash' – it's for real. They are putting in their own money and time to nurture these social ventures in the long term," said Kershaw.   Building on the success of last year's Tech for Good Challenge – Big Issue Invest's first corporate social venturing programme – the CSV programme aims to connect corporate entities with entrepreneurs creating social value.    
The programme is designed to ensure a sustainable flow of investment capital and business support to early-stage initiatives looking to step up to the next level and deliver greater social value in the long term.    
Kathleen Britain, head of UK Community Investment at Barclays, said that the partnership "will see Barclays invest not only money, but colleagues' time and expertise in helping social enterprises develop and grow".  
"Our partnership with Big Issue Invest is an important part of Barclays' broader commitment to impact five million young futures by 2015," she added.    
Social enterprises, charities, public sector spin-outs or any business with a social mission are encouraged to apply. To be considered for investment, ventures must be able to deliver high social impact, have a track record and ambitious development plan, working in the fields of health, education, wellbeing, homelessness or the creative industries.
Photo credit: Flickr