Big Issue Invest and TSELF join forces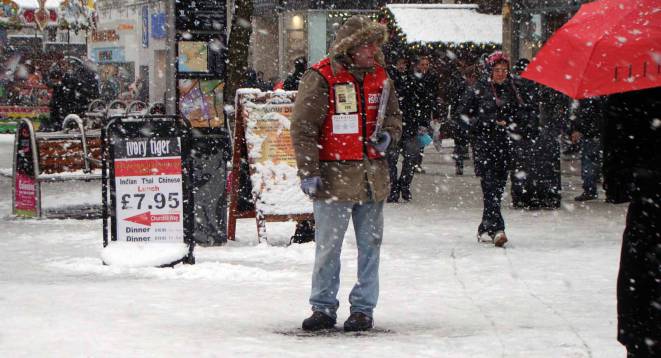 Two of the UK's leading social investors, Big Issue Invest and TSELF, have merged – the first merger in the sector between two Community Development Finance Institutions (CDFIs).
Both organisations have a strong track record of investing and making loans to social enterprises and charities. The merger provides a platform for growth and allows for a combined total of £8m to be immediately available for investment as individual loans or equity-like investment in amounts ranging from £50,000 to £1m.
To date, Big Issue Invest and TSELF (The Social Investment Loan Fund) have invested in 185 enterprises and disbursed over £18.5m in loans and investments. Nigel Kershaw, Big Issue Invest's CEO, said: 'Both organisations have the same mission – to dismantle poverty and inequality, and we do this by investing in social enterprises and charities providing sustainable solutions to social and environmental challenges.
'We owe a debt of thanks to all those social enterprises that have come to us for finance. As TSELF and Big Issue Invest are social enterprises ourselves this has allowed us to reinvest even more into the sector rather than pay out dividends and bonuses.'
Kershaw said the Big Issue Invest/TSELF merger naturally followed from a working partnership which highlighted some obvious advantages to combining the businesses. 'It makes sense to join forces, allowing us to broaden and strengthen our offering,' he said. 'This means a greater range of expertise, flexibility and most importantly impact. It will also allow us to attract additional funding into the sector.'
Mike Baker, CEO of TSELF, said: 'Through our extensive track record of investing in organisations working in disadvantaged communities across the UK, TSELF has developed strong regional knowledge of what financial support is needed and what works. Working together with BII will allow us to continue to grow and share that knowledge and better serve the social enterprise and charity sectors.'
Originally called the Local Investment Fund, TSELF was set up in 1995 by the then Department for Employment, Transport and the Regions, Business in the Community and the private sector, led by NatWest, with the aim of overcoming the funding gap often experienced by social enterprises and charities. Its various regional funds were called Community Loan Funds.
Since then, it has worked with several of the English Regional Development Agencies and a number of private sector organisations, changing its name in April 2008 to The Social Enterprise Loan Fund. In June 2012, TSELF became part of the Big Issue Invest Group, the social investment arm of The Big Issue.
Photo credit: Flickr