Social finance funds future generations
Big Life Nurseries are used to solving sticky problems – tiny fingers stuck together with glue, finger paints splattered over walls and play dough grounded into carpets. Now they have their sights set on solving social and education inequality in Greater Manchester… and they are using social finance to do it. 
Children from the most disadvantaged families in England show lower levels of social and behavioural development and less developed language skills. This is one of the conclusions of the latest Study of Early Education and Development (SEED) report.
Childcare provision is big business in the UK and has long been a hot topic for politicians looking to win over working families. Not only is excellent childcare vital to the early development of young children, it can also make for a profitable business model. The Money Advice Service estimates the average cost of sending a child aged under two to nursery in the UK is now £115 per week part time or £212 per week full time.
When contracts – worth over £5m – to run seven nursery schools went up for tender in Greater Manchester there was unsurprisingly fierce competition. But it was the third sector provider Big Life Nurseries that won over commissioners from the local authorities with their strong business case and commitment to delivering social impact in the local community.
Big Life Nurseries is one of nine charities and social enterprises that make up The Big Life Group. Other social ventures in the group include The Big Issue in the north, supported housing organisations and family support centres. The unifying theme is that the group all work with the most socially excluded and disadvantaged groups.
CEO of Big Life Nurseries Caroline Price explains: "We started with one nursery, which we ran alongside a contract to run a children's centre, in Longsight. We'd always had a vision to expand.
"We put in tenders for the seven facilities in the area we already had links to – largely the most disadvantaged and closest to our existing services. We won six out of the seven.
The game changer
Winning these highly competitive contracts required increased capacity and ultimately more capital. Step in social investment.
Big Life Nurseries received a grant from the Cabinet Office's Investment and Contract Readiness Fund (ICRF), which is managed by the Social Investment Business, of £105,000. Caroline describes the ICRF application process as "excellent".
"It was thorough but relatively straight-forward in comparison to a lot of grant application processes," she explains. In order to secure a grant from the ICRF (which is currently closed for applications), Big Life Nurseries needed to work with a partner. They chose specialist consultancy firm Baxendale.
"We were very keen to get this support because although we are at the large end of social enterprises as a group, like most social enterprises we run wafer thin margins and we are extremely lean. A big project like this can be very difficult to resource.
"What the ICRF grant did was resource us with a combination of the skills and experience needed to win the local authority contracts. It also allowed myself and other members of staff to focus on this for a few months while we went through the tender process," says Caroline. By working with Baxendale, the nursery group was also able to raise a further £400,000 of investment to fund the refurbishing of facilities and expansion.
Big impact
The contracts give Big Life Nurseries a lease on the six premises of the nurseries and a contract that ensures the nurseries are run according to what was promised in the tender documents. Caroline says: "Essentially this commits us to running 0-5 childcare, offering a substantial proportion of funded places to the under two year olds who come from the poorest families or who have particular needs and so are far funded by the local authority. Funded places are automatically offered to all three and four year olds in the UK."
Caroline continues: "One of the most important things we bring as a service provider is our commitment to the local community – particularly to local recruitment and to ensuring a lot of the nurseries are in areas of high inward migration and where significant numbers of black and minority ethnic (BME) communities live. We try very hard to ensure that our staff are representative of the local community, which I think makes a big difference to children."
The nurseries will turnover approximately £5m when they are at 80% capacity. Caroline explains that this year the team are expecting to turnover about £2.5m and are "making very good process" towards achieving the £5m target over three years. All of the profits made are reinvested into the group in order to continue to improve the lives of those living in some of the UK's most disadvantaged communities.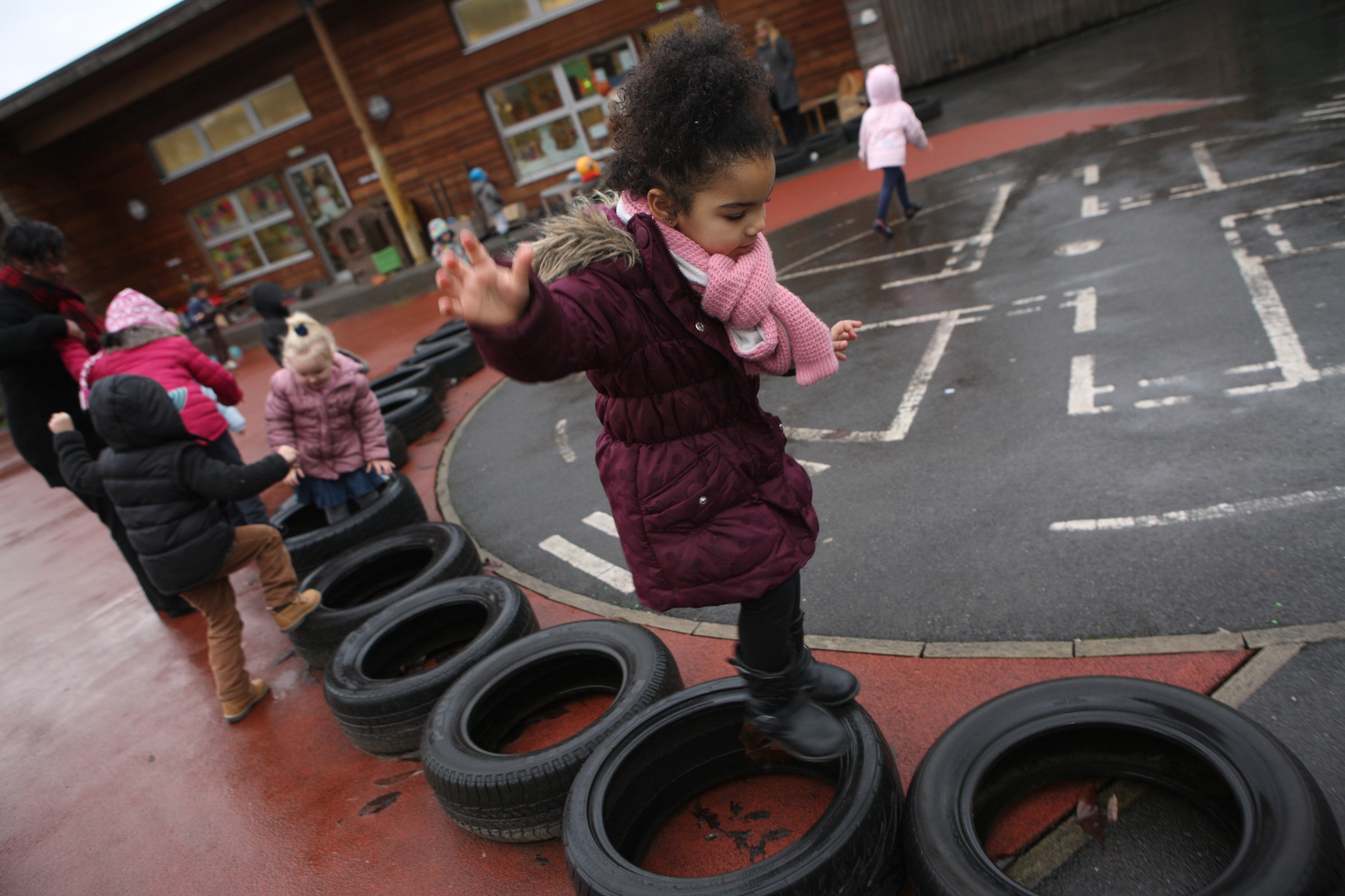 Photo credit: Big Life Nurseries
When asked about the likelihood of the contracts going to private sector providers had Big Life not been able to put forward such a strong case, Caroline's answer was a clear "Yes".
"Several private sector companies were competing with us over these nurseries so it was quite likely that they would have gone to one of them. We worked closely with the local authority. They were very keen to encourage third sector providers – we are one of very few able to take on this scale of investment into six nurseries in the time we've done it," she continued.
What lies ahead
As well as delivering on the six contracts, plans are also underway to open a second Big Life free school in September. The group already operate one free school for students up to the age of 11, which is linked to one of the nurseries.
"We believe it is a very significant advantage to those individuals if we can keep track of any development needs that become apparent between the age 0 to 11. Strong links between nurseries and primary schools also ensure that the transition period runs smoothly.
"Where we don't have links to our own free schools, we are working to develop partnerships with local primary schools and I think we're in a better position to do that than some of the private sector providers," explains Caroline.
The Big Life nurseries and free schools operate in Rusholme, Moss Side, Cheetham Park, Burnage, Longsight and Gorton South, and will provide jobs to 100 new staff and places for approximately 450 children when they reach capacity.
Header photo credit: Big Life Nurseries