Marketing mishaps made by social entrepreneurs – and how to avoid them (part 2)
Getting (or staying) fit for the future means continuing to get your social enterprise product or service in front of the right people at the right time. But how? Pioneers Post, together with our partners Buzzacott, put our heads together and grilled some leading social entrepreneurs – who generously shared the hard lessons they've learned and revealed their insider tips. The second in our two-part guide
Last month, we shared three top tips gleaned from leading social entrepreneurs (catch up with part one here). Read on for more insider advice – in no particular order – from those who've been there before you.
4. Confusing your brand or diluting your voice
New brands sometimes lose sight of why they started the business in the first place. This can be difficult when new opportunities arise – particularly when cash flow is a priority – but sticking to what makes you unique will help you stand out from the crowd and often increases revenue from loyal customers in the long run.
Alex Robinson, managing director at environmental campaigner Hubbub Enterprise, believes trying to second-guess what your audience want and adapting your message accordingly can be risky. "It can be very tempting, especially if dealing with corporates, to create materials that are 'corporate-friendly', or to turn up at their office looking super-smart," he says. That's not why these people are interested in working with you, though, so better to keep doing "what makes you special, different and interesting."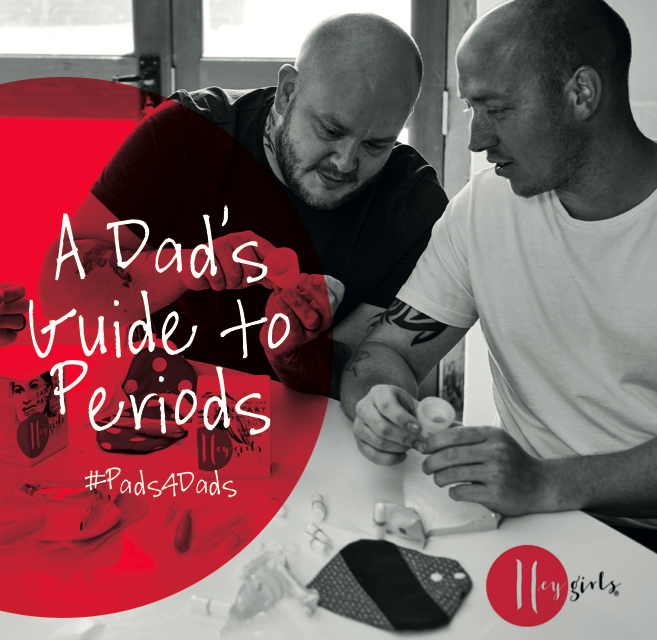 Nor should brands always tone down their message or their core beliefs just to be politically correct. Hey Girls sells period products under a buy-one, give-one model. Founder Celia Hodson says the company is "quite bold" in its messages, often pushing "just past our comfort zone…. We never swear but we do ask some quite blunt questions." (Have a look at their Instagram for some great examples.) The social enterprise is also unafraid to venture into new territory with its campaigns, such as a recent one to help Dads to learn about periods (pictured).
On the other hand, do listen to feedback from your target market.
When online ethical fashion store Mamoq launched in January 2018, initially it highlighted the negatives of the mainstream fashion business. But that didn't quite work. "It's quite emotive but it's not great for trying to run a business. People just switch off and think, 'Well, I won't buy anything then'", says Matt Williams, marketing director. Now, the business has switched to a more positive note, aiming to "get people excited about the positive impact they can have". Williams believes that shift is helping their bottom line.
A handy tip is to ensure anything you communicate has 'legacy'. Nothing you say should be useful only once; it should fit in with your other organisational messages. One way to check that is to remove all visuals, branding and other information: would someone guess from the wording alone that it's a message from your company?        
5. Neglecting your email lists
Whatever your marketing plan looks like, email is likely to be key. After all, those who sign up to your list actively want to hear from you, and that's "gold dust," says David McGlashan, sales and marketing manager at the School for Social Entrepreneurs. That means mail marketing typically has a high return on investment compared to other channels.
McGlashan writes a well-known weekly enewsletter that now counts 5,000 subscribers. But it wasn't always so popular. Initially he was sending – in his own words – "really dull, generic emails that tried to speak to everyone." Moving from that rather 'corporate' tone to something with more personality boosted engagement hugely, perhaps because people prefer to hear from a person than a faceless organisation. "It does tend to provoke more of a reaction – some people really love our emails while others hate them," he says, "but I'm comfortable with that."
If you're just getting started, 'out of the box' website platforms such as WordPress, Squarespace or Wix provide email list functionality, while dedicated email marketing programmes such as Mailchimp, Campaigner and Campaign Monitor are still relatively cheap and simple to use. Look for features including easy-to-use templates, good support packages to help if you get stuck, and easy-to-see results and reporting features. 
What does success look like? Open or click rates might be nice, but conversion rates are key, says McGlashan – these are the actions people take as a result of your email, that help achieve your organisation's overall goals (for SSE, for example, people booking a place on a course). But overall list growth may be important too: "There is a very close link between the number of our newsletter subscribers and the revenue we achieve on our workshops, so the more subscribers the better."  So, keep growing your list by creating strong, visible calls to subscribe, and making your sign-up form as simple as possible.*
McGlashan's top tips? Stick to a regular schedule, whether that's weekly, fortnightly or monthly (and let people know this when they sign up). And don't be afraid to change what's not working. "Email is great for this because you can test and measure so much."
*There are rules around GDPR and PECR (marketing-specific data rules) that have to be adhered to when dealing with data and marketing/communicating by electronic means. Check here to find out more or email Buzzacott at: enquiries@buzzacott.co.uk.
6. Not thinking through the 'product vs purpose' conundrum
Many social entrepreneurs struggle with what to highlight first: the quality of the product or service, or the social impact a buyer will have by purchasing it. In some cases, businesses try one and then switch to another. Gym chain GLL, for example, has found that it needs to highlight the 'buy social' element to stand out from its private competitors. Tea and coffee brand Cafedirect, on the other hand, was "a brand that was admired, but not desired," as marketing controller Lorraine Kelleher puts it, but now highlights the quality of its teas and coffees first and its ethical credentials second.
"If people think you're a charitable purchase they'll buy you once, they're unlikely to buy you again," says Kelleher. "It can't be a compromise, it can't feel in any way a charitable purchase, because then it's not sustainable. I think that was our key learning."
Camilla Marcus-Dew, co-founder at The Soap Co., says the messaging hierarchy can be "quite difficult… it's an interesting dilemma – lots of social enterprises get that balance wrong." The Soap Co. leads with the quality of the product, she says, then describes its impact. The newer, sister brand BECO (which is priced lower), makes "a much clearer statement" of its social credentials.
Below: Spot the difference: one of Clarity's brands puts the social purpose front and centre, another is much more subtle. The two products are marketed at different audiences and price points.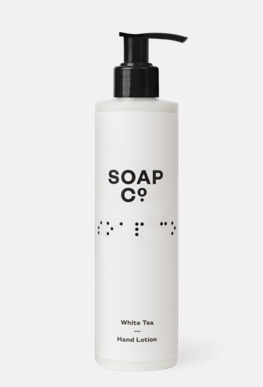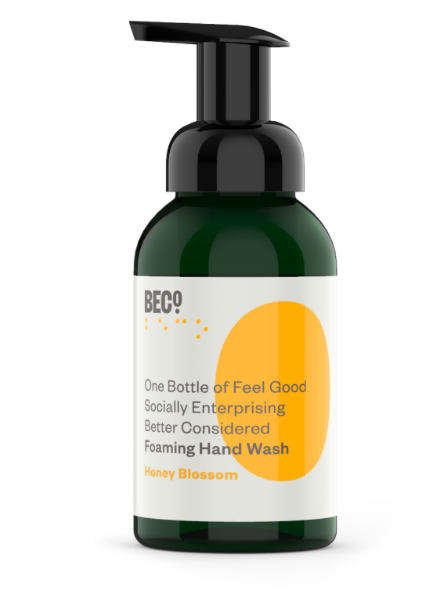 "We continue to toy with which half of the story we should be telling first," she says. "People say different things if you ask them [what's more important]. You have to be bold and try not to please everyone."
While there's no right answer, Marcus-Dew says an important factor is how mature the market is. With coffee or chocolate, for instance, fair trade is expected by many consumers these days, whereas with other products, brands need to be "a bit bolder" with the social impact message. Another factor is price point: Soap Co. customers prefer to discover the social enterprise message themselves gradually; when they do, they often become more attached to the brand.
7. Overstretching yourself or doing too much
Savvy marketing also means saying no to certain opportunities. Robinson advises others not to get "flattered" into spending time on things that aren't worthwhile: "It's quite tempting to travel to conferences when you get invited, without sitting down and saying: what will I get out of this? That can be especially seductive for small organisations."
Sometimes, saying no to things is unavoidable, even if it's something you do want to do. Marcus-Dew says that when companies put themselves out there as a social enterprise, the pressure can be heaped on. "Suddenly everyone assumes you must be doing everything right and starts trying to find a fault – like, you're ethical but are you paying a London Living Wage?"
It's great, she says, that consumers are now considering such things, but it "can be a bit difficult for a social enterprise to do everything the right way, all at the beginning." Often cost is a barrier, especially while you're still operating at a small scale that doesn't benefit from lower unit prices of bigger orders.
How do you get round that? Marcus-Dew says the only response is by "nailing that transparency": be clear about what you are and are not doing. "The outcome here is that our cost pricing will be higher, but we are keen to be transparent with customers about this challenge, and together we can work to drive our volumes up and our cost per unit down. Importantly, as these costs come down, the impact we can make with every product we sell improves."
 
Got tips of your own to add? Share them on LinkedIn here.
Hubbub, Mamoq and Hey Girls were all listed in the 2019 NatWest SE100.