Seven things that helped me to build a remote team from scratch
Dundee-based social enterprise Social Good Connect – a platform that connects charitable organisations to volunteers from private sector businesses – went live six months earlier than planned, in May 2020, just as the working world went virtual. Founder Caroline McKenna shares her experiences and advice on recruiting, building and inspiring her 10-strong team entirely remotely.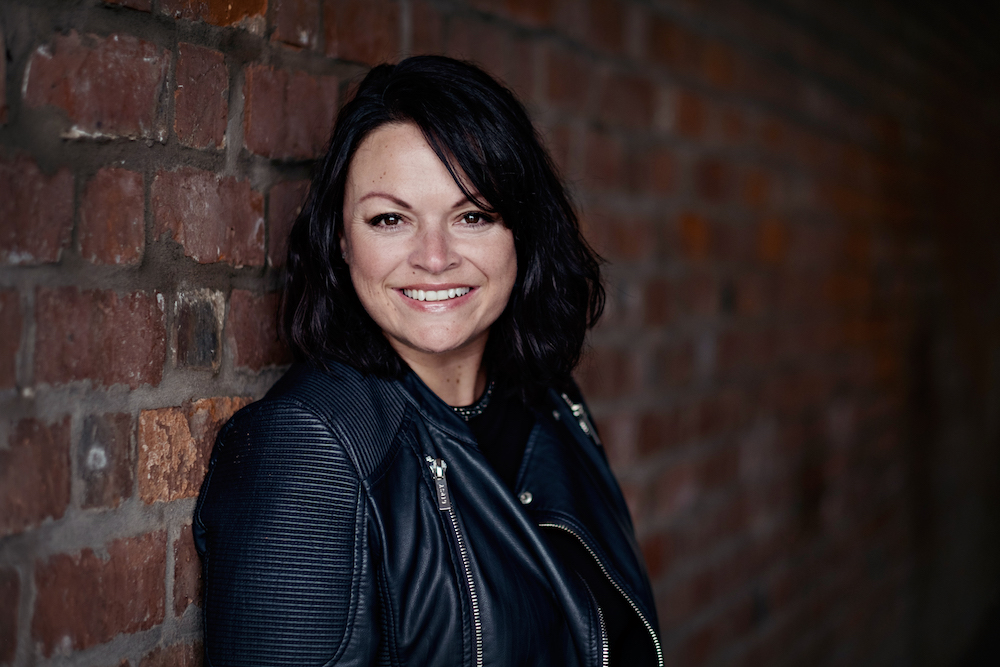 Creating a startup is not for the faint-hearted. But a startup in lockdown brings a whole host of extra challenges. We launched in what was effectively a whole new world. Hiring relationship managers, technical and marketing expertise was a priority, and recruiting a team on Zoom was an enlightening process. The biggest challenge in my mind was: how do we ensure a candidate is a good fit, and once on board, how do we create a sense of team and start to build our culture? I learned that, although the recruitment and onboarding dynamics are different when working online, the requirements are the same.
Here's how it worked for me, plus a few practical tips for people in my shoes.
1. Interview the whole person
Get people comfortable before diving into big questions. Even though it's effectively a competitive setting, you still want to get the best out of the person you're interviewing. As well as exploring skills and expertise, try asking a mixture of work and 'human' questions to understand the true person and get to know their 'whole self' a bit more, including their values and what's important to them in life and from a job role. 
I love the responses I get to "How would your best friend describe you in three words?" and "What's the most important thing you've learned about yourself through lockdown?".
2. Value difference
Value each team member's preferences and differences, such as their comfort levels in speaking – even online – in front of the whole team versus individually. It's worth learning about everyone's likes, dislikes and passions – playing to their strengths while pushing them to achieve their goals. I think you have to encourage strong self-awareness and open and honest communication, and encourage the sharing of mistakes and challenges. People should feel comfortable to say, 'I don't know and I need help'.
Encourage people to be as 'others aware' as they are self-aware and to be alert to emotional cues that signal overload among team members
3. Encourage 'others-awareness'
Encourage people to be as 'others aware' as they are self-aware and to be alert to emotional cues that signal overload or withdrawal among team members. People need to feel energised and excited by what you do, not to feel flat or overwhelmed. We do this by having a weekly check-in team chat, where we score our personal and work lives and what's front of mind for us.  We also encourage virtual lunch clubs with colleagues, either on Facetime while out walking or at the desk while eating.

4. Nurture from afar
Make the best of the 'current normal'. I've hired nine of our 10 team members remotely, and even now, we've only managed one physical get-together between lockdowns.
When people first join us, I encourage them to spend the first week meeting each team member one-to-one. It really helps to settle people and familiarise themselves quickly with our culture.
As a leader, it's important to provide guidance, direction and support and ask my team constantly what tools, resources or conversations they need from me and others to succeed.
Could you be the social enterprise Leader of the Year?
Pioneers Post and NatWest are once again seeking entries for the NatWest SE100 Index & Social Business Awards, including categories for Leader of the Year, Growth Champion, Resilience Award and more. Enter by 25 April to be counted among the UK's top social enterprises in 2021.
5. Remember your 'why'
Give the team a chance to connect with your social mission and remind yourselves regularly why you do what you do. At Social Good Connect, every staff member is given two hours a week to volunteer either virtually or face-to-face. It's the core of our business to help employees find volunteering opportunities, so it's important that everyone in the team has that option themselves.
Virtual volunteering has really found its moment during the pandemic. I think it's important to make the most of people's enthusiasm to help their communities in ways that don't need to involve physical contact with charities or the people they help.
Give the team a chance to connect with your social mission and remind yourselves regularly why you do what you do
6. Don't forget fun
Feed your ability to have fun! We create a social event every other month online and it's always a worthwhile evening. Everyone feels the strain of constant video calls, but for now it's our only way to connect. Try to distinguish between 'nourishing screen time' and 'depleting screen time'. We run team quiz nights and online yoga, and sometimes make space simply for a good old natter about what we are excited about – holidays, our pets, our families and friends.
7. Trust your team
Finally, trust your team. We've proved that we can work from home and still achieve great results, as long as everyone feels properly supported. I remember my corporate days of strict timescales, 16-hour days and presenteeism, and that's not a pressure I want anyone in my team to experience. I believe in a blended approach to the working day. In future, we'll use our work office as a connection point, but I won't be asking everyone to be there from 9am to 5pm every day.
While human contact is always going to top video calls, not least for the oxytocin we need to survive and thrive, my experience is that it's possible to build a strong remote team with a positive culture of respect, hard work and fun.
What this pandemic has taught me most of all is the value of simple humanity and wholeheartedness. Carrying out acts of kindness is the most rewarding thing a person can do. And the same goes at work – especially if you're a leader.
Thanks for reading our stories. As an entrepreneur or investor yourself, you'll know that producing quality work doesn't come free. We rely on our subscribers to sustain our journalism – so if you think it's worth having an independent, specialist media platform that covers social enterprise stories, please consider subscribing. You'll also be buying social: Pioneers Post is a social enterprise itself, reinvesting all our profits into helping you do good business, better.