Social Business Profile: Topiku – the sustainable hatmaker that has gone from zero to hero
It has been a challenging few years for American-Indonesian business Topiku, which creates hats out of upcycled materials. But its founder is convinced that the social enterprise is finally on the right trajectory now it has switched its sales focus from individual customers to corporates and NGOs, at the same time as prioritising balancing profit with purpose.

Pioneers Post: How did you start Topiku and why?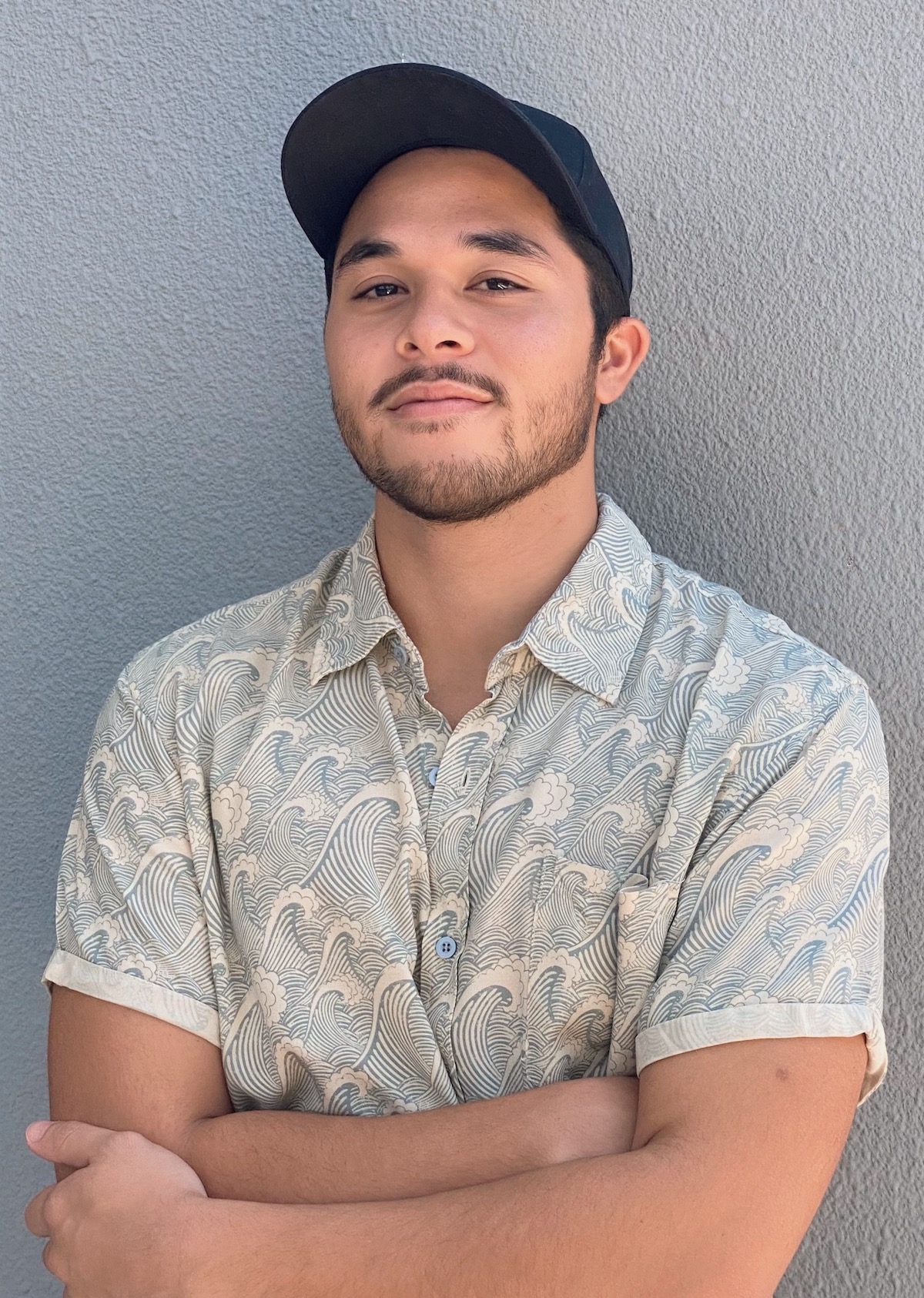 Monty Hasan: Being an Indonesian-American who grew up between Jakarta and San Diego, I was always aware of the disparity in waste management systems between the two cities. 
After my first year of university, I actually failed my first year of architecture. So, I flew back to Indonesia feeling kind of lost as architecture was my childhood dream. 
I volunteered at a non-profit in Indonesia called XS Project, and they taught me all about upcycling and running a social enterprise. I was fascinated with their business model in regards to working with trash picker families.
At that time, I was wearing a lot of hats. So, I created a hat prototype out of upcycled materials and brought it back to university. Then my business partner Anthony thought about making it into more than a creative art project.
Awareness of waste management inspired me to create Topiku [which means "my hat" in Indonesian], but it was my business partner who encouraged me to make it into a business. I never thought I would be an entrepreneur. We did a crowdfunding campaign to start, raising US$20,990.
Pioneers Post: How did your supply chain develop? 
Monty Hasan: The real supply chain of Topiku formed the following summer. I was looking for a hat manufacturer and found one in Bandung. But on the way to the factory, we got lost in a random village and it started to rain. We had to pull over and ask for directions. Turns out, they're a hat-making village, the community of Desa Rahayu in Cigondewah – we have been working with them for seven years now. 
Pioneers Post: What are the things you've learned from them? 
Monty Hasan: First is the value of having a team that follows and trusts your lead, and believes in your vision. Part of Topiku's business model is to use leftover materials to save money on material costs and reinvest that into wages. Our artisans earn double the local minimum wage. We want to show them through financial means the power of sustainability.
Pioneers Post: Why did you create a social enterprise?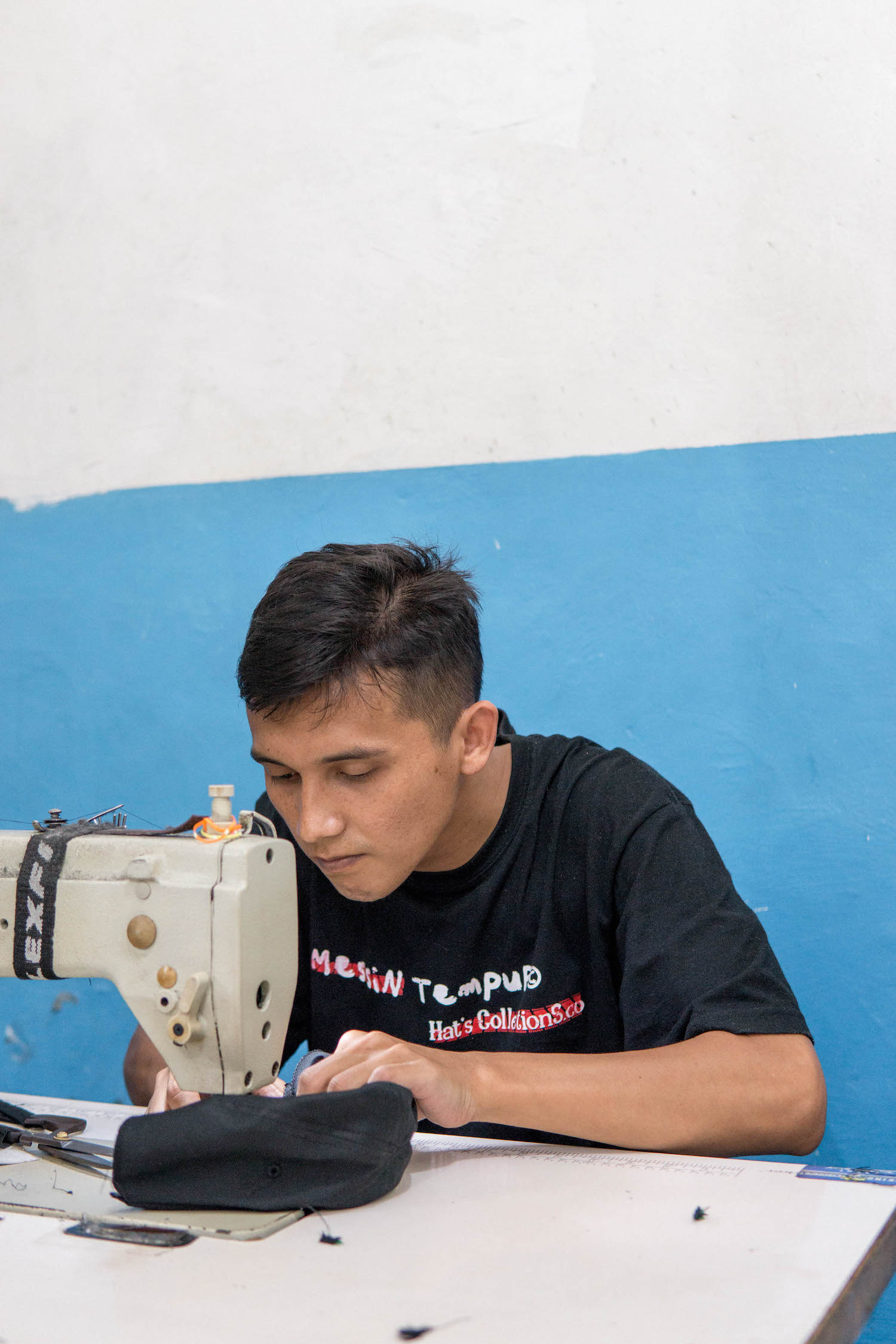 Monty Hasan: The value of having a social enterprise is that we're more scalable in the long run because it meets the standards of today's market, while also meeting the standards of tomorrow. Through our business, we have shown that sustainability is profitable and a lot more resilient. 
Our responsible business practices have also formed a catalyst for sustainable community development. Kang Asep, the head of the village, was amazed by Topiku's growing financial performance during the pandemic. He told me about the vision he has for Desa Rahayu, which is to become an exemplary village that only produces premium products. 
Pioneers Post: What are the main mission and vision for Topiku? 
Monty Hasan: When we first started, Topiku was about how to create products made from upcycled waste that don't look like they're still waste. Then, we accidentally built our own supply chain that enabled us to do custom hats for other businesses. 
Now, we want to redefine what the standard hat is. The next phase of Topiku is not just selling hats made from upcycled materials, we're beyond that. We'll be transitioning to "Topiku, the official hat of changemakers", collaborating with different NGOs. 
Pioneers Post: How do you get connected with the different NGOs?
Monty Hasan: We run a very genuine, honest, and transparent company that matches the ethos of a lot of non-profits. Opening those doors has been effortless, honestly. I'm very proud of the company that my team has built along with myself. 
Our competitive advantage is being the first to approach these non-profits for merchandise that matches their ethos. We offer them competitive pricing but give them a more premium product, and one that doesn't compromise their morals. 
Pioneers Post: How did you shift from B2C to B2B?
Monty Hasan: I wanted Topiku to originally be a cool sustainable lifestyle brand. I would drive up and down the California coast doing pop-up shops. Then, we got our first custom order inquiry end of 2016 from another apparel brand. 
In 2019, it was 50:50 between B2C [business-to-consumer] and B2B [business-to-business], but it was also a rough year. In November 2019, I was almost bankrupt and wanted to quit. 
I moved back to the States to look for other jobs because we had zero in the bank account. I didn't hear back from any of the jobs I applied to because of the pandemic. I was forced to stick with Topiku and double down on B2B because I couldn't run pop-up shops in the States. Essentially, people started walking through our door because we were already ahead of the curve in terms of sustainable hats. 
Pioneers Post: What achievements are you particularly proud of?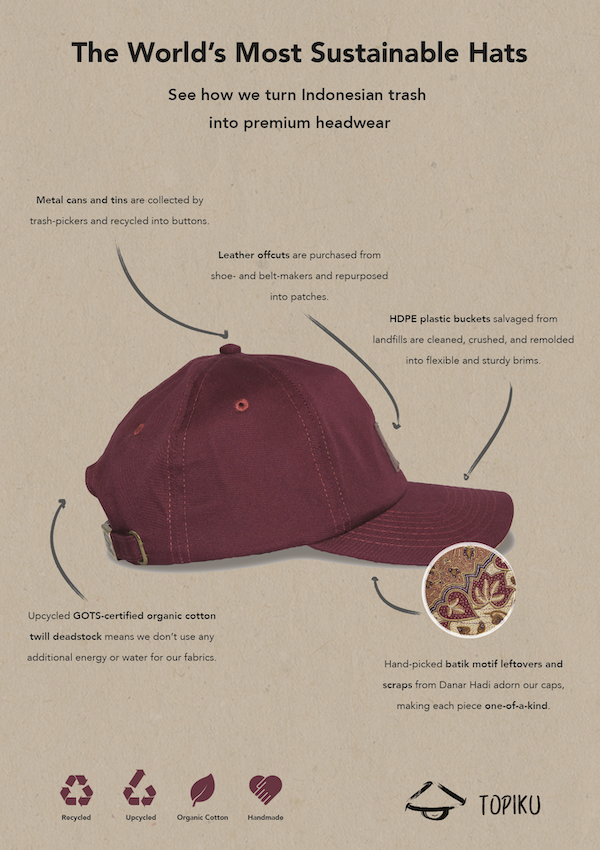 Monty Hasan: We just closed a big corporate client earlier this year, which is Qatar Airways [for their marketing event giveaways]. While we had the Ellen DeGeneres Show [for official merchandise for sale] and Google [for new hires merchandise and marketing event giveaways], this is our first full corporate client. 
Other accomplishments are getting Climate Neutral certified and performing our own carbon footprint report. We've just published the first public carbon footprint report for a baseball cap this spring. 
Pioneers Post: What is the key to your success?
Monty Hasan: Authenticity, transparency, traceability, and anxiety. Because of my anxiety, I chose to stick to my comfort zone which meant building a great supply chain. 
But our story is our main key to success. It always comes down to values and morals at the end of the day. 
It hasn't been an easy journey these past seven years...I don't feel successful yet. I just know I'm on the right trajectory finally.
Topiku acted as a vehicle of self-love and confidence because even though I didn't know who I was, I knew who I wanted my company to be. 
It hasn't been an easy journey these past seven years. Even though it's refreshing for people to see the growth, I don't feel successful yet. I just know I'm on the right trajectory finally.
Everything has kind of fallen into place and I do tribute that to running a social enterprise like Topiku which balances profit with purpose. Topiku is genuine because I have been genuine to myself.
Pioneers Post: What are your plans for the future? 
Monty Hasan: We're trying to get ahead of the curve and partnering with various non-profits. 
This year we collaborated with Sungai Watch, which is our first activewear hat designed for river clean-ups. Normally, activewear is designed for sports, but we're putting a spin on that saying activewear is designed for creating change.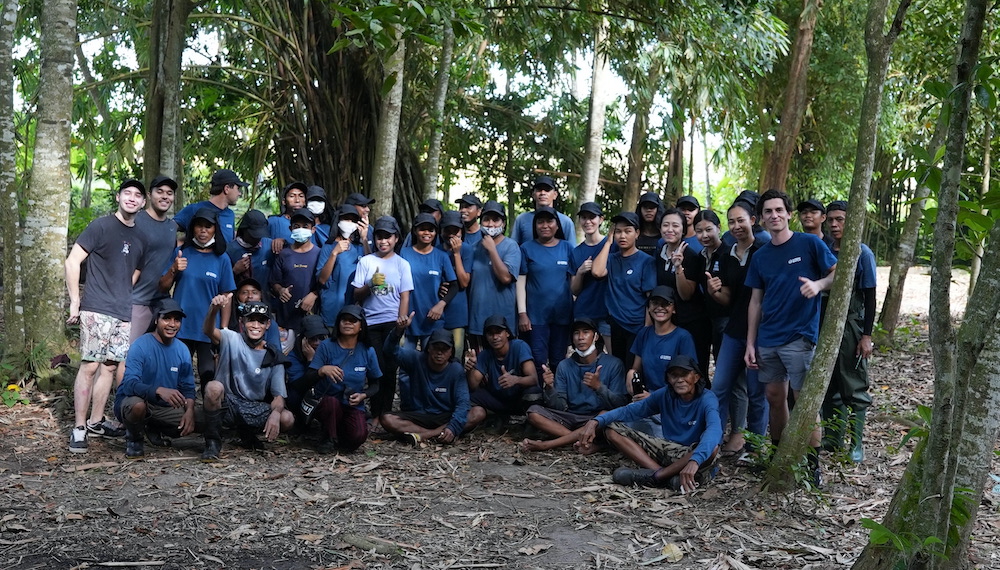 We have a collaboration with the Borneo Orangutan Survival Foundation and Pratisara Bumi Lestari. I'm also excited about working with the International Rhino Foundation, in which we'll be supplying their rangers with sustainable hats.
I believe as we build up the identity of being the official hat of changemakers, it'll allow us to scale up into the B2C market starting next year. There are a lot of opportunities for growth because we have a whole other sales channel we haven't tapped into yet.

       Topiku: fast facts
Name of social enterprise

 Topiku
What it does

 Provides "the world's most sustainable hats"
Legal structure

 Limited liability company
Region 

Headquarters in California, USA; manufacturing in Indonesia
Primary business market

 B2B and B2C
Notable investments secured

 US$20,990 from crowdfunding using Kickstarter
Turnover

 As a private small business, Monty chose not to disclose the turnover 
Number of employees

 One part-time and two full-time employees. All artisans are contracted, with the main production team consisting of about ten people
Key social impact metrics 

Topiku offset more than 37 times the amount of carbon emitted in 2021 (194 tons offset; 5.2 tons emitted) through Climate Neutral. Topiku donated 8.5% of its total revenue in 2022, which is beyond its 1% for the Planet commitment. Topiku says that growth in sales every year shows increasing interest and demand in sustainable hats. 
Header photo: Topiku craftsperson Pak Makmur with a recycled hat brim. All images courtesy Topiku 
Astari Sarosa is a graduate of the Pioneers Post and British Council DICE Young Storymakers programme. She continues to write for Pioneers Post as a freelance journalist.