Millennials lead social enterprise surge in Indonesia
Nearly half of social entrepreneurs identified in new research carried out in the world's fourth most populous country are aged between 25 and 34 years old. And it's the creative industries where many of them focus their efforts.
Indonesia's millennials are leading a surge in the creation of businesses that are working to create positive social and environmental impact, according to a new report published by the British Council and the United Nations in Jakarta today.
Additionally, there is a big focus upon the creative industries in Indonesia, which distinguishes it from other countries in south east Asia.
The number of social enterprises being established in the world's fourth most populous country started rising steadily in 2012 but has seen a sudden rise recently, with more than 70% of a surveyed sample group reporting they were started in the last two years. Nearly half of the leaders of those social enterprises are aged 25-34.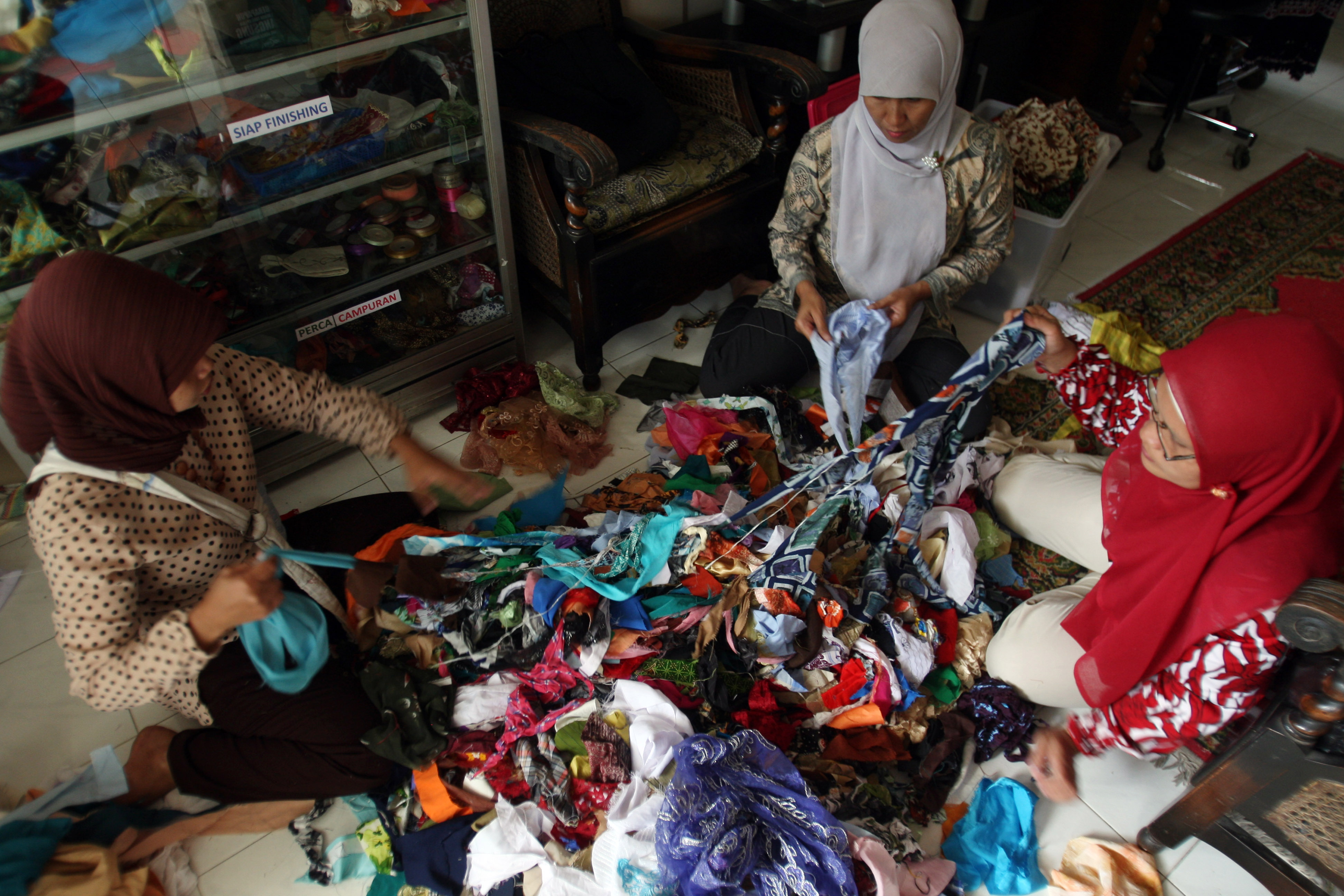 Above: Women at Pelangi Nusantara social enterprise create bags and clothing from left-over fabric from the garment industry
"Many young people want to work in an area where they can make change, not just earn a salary," says Ari Sutanti, a senior program manager for the British Council in Indonesia, who worked on the report.
The south east Asian country is an emerging middle-income country that, over the last 20 years, has seen growth in GDP at the same time as poverty has been cut in half, according to the World Bank. It is now proving fertile ground for the growth of social enterprises.
Developing an Inclusive and Creative Economy: The state of social enterprise in Indonesia is a 100-page report which was compiled over six months by Platform Usaha Sosial with the support of Social Enterprise UK and commissioned by the British Council and the United Nations Economic and Social Commission for Asia and the Pacific (UNESCAP). It estimates there are more than 342,000 social enterprises in the region.
Many young people want to work in an area where they can make change, not just earn a salary
Unlike other countries in the region, the report found that more than a fifth of social enterprises worked in the creative industries. This is a marked difference from other countries in the Asia-Pacific region, such as the Philippines, Sri Lanka and India, where agriculture, education and health dominate.
The executive secretary of UNESCAP, Armida Salsiah Alisjahbana, said at the launch that the UN body would support the development of social enterprise "as a key means of building an inclusive and creative economy".
Read more about social enterprise in Indonesia here
She added: "Social enterprise is an opportunity for Indonesia…This report provides a solid evidence base to inform future policies and strategies."
Examples of Indonesian social enterprises include SukkhaCitta, a creative business founded in 2016 by 28-year-old former development worker Denica Flesch. It sells clothes and jewellery worldwide made by rural female artisans, ensuring a fair wage for them and preserving traditional skills in the process.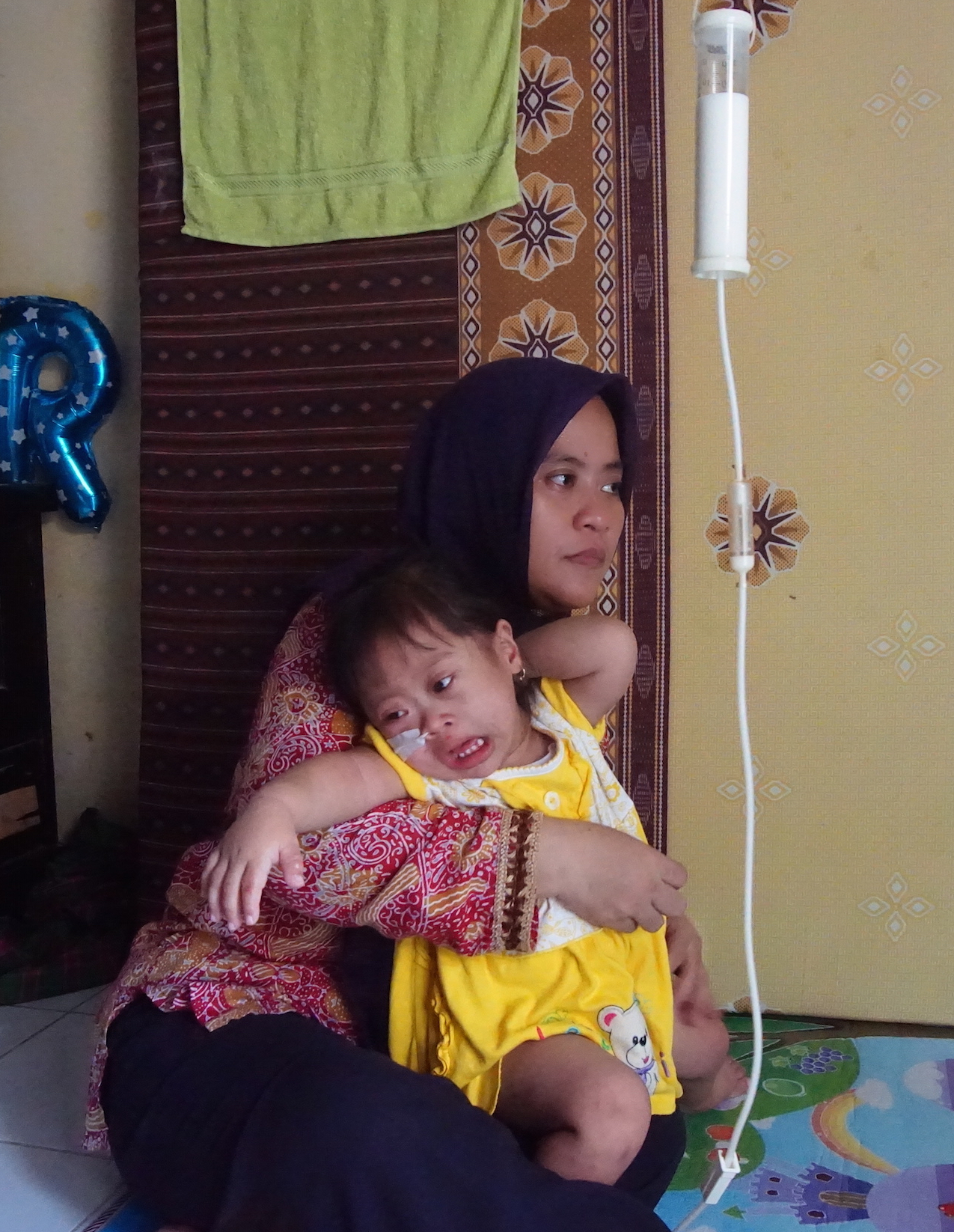 Another social enterprise with a young leader is WeCare, launched by Gigih Septianto (also 28 years old) in 2015. This social enterprise runs a website where users crowdfund medical treatment for individuals too poor or remote to pay for the treatment themselves (pictured left).
Local communities, women and young people were the main target beneficiaries of social enterprises working in the country.
The sharp rise in the number of new businesses is a boon for Indonesia's economy in terms of employment – the number of full-time workers employed by social enterprises increased by 42% from 2016 to 2017.
One reason for this may be that Indonesia's government recognised social enterprises for the first time in 2015, when the National Entrepreneurship Bill included a definition of social enterprise. 
A more supportive environment
But the boost in numbers can also be attributed to an increase in information that wasn't there before, according to Sutanti, as well as an increasingly supportive environment from a wide spectrum of society. 
"There are many homegrown NGOs in Indonesia that support social enterprise as a way for them to do social development with a business model,"said Sutanti.
Companies, including DBS, one of south east Asia's biggest banks, are seeing working with social enterprises as a business opportunity, she added.
The report also lists a number of universities that offer support to social enterprises in local communities, encourage their students to get involved and, in one case, offer social entrepreneurship as an elective course. 
Down the line from Jakarta, Sutanti also sounds excited to report that the British Council has recently received an enquiry from 37 universities which want to offer incubation services for social enterprises, working with British higher academic institutions to do so.  
"It shows there is a demand from the students and the universities have to respond," says Sutanti.
Good news for gender equality
The rise of social enterprise in Indonesia is also good news for gender equality. The social enterprise workforce is estimated to be made up of 69% women and is responsible for a 99% increase of full-time female employees in 2016-17.
Despite such positives, the findings should be considered with a sense of perspective. With both colloquial and legal definitions of social enterprise varying, the British Council has settled on an "accurate estimate" of 342,025 social enterprises in the country – less than 2% of the total SMEs in Indonesia. 
Above: A woman working in the Brenjonk organic community garden
And some challenges familiar to social entrepreneurs the world over remain: access to finance was the biggest challenge reported by the 500 respondents to a survey issued as part of research for the report.
This is partly due to some social enterprises – like many other businesses in the region – operating informally. Those with no legal status do not qualify for bank loans. Investors reported they also found it difficult to find social enterprises with a proven track record and a scalable model.
Whilst acknowledging the positive contribution social enterprises are making to the economic development of the country, Indonesia's minister at the national development planning agency acknowledged the government needed to do more to facilitate the continued growth of the sector. 
The minister suggested creating "an enabling environment" for social enterprises, collaborating with accelerators and incubators to offer training, freeing up regulatory roadblocks and facilitating ways of encouraging financing schemes.
Writing in the introduction to the report, Bambang PS Brodjonegoro says: "The government aims to be an active partner of social entrepreneurs and is committed to continue building and nurturing the social entrepreneurship ecosystem."
Header photo: The WeCare team with founder Gigih Septianto centre left.