Experience that counts: the social investors looking beyond high-flying investment professionals
Social investors are starting to look beyond 'fancy-pants bankers', and welcoming more people with first-hand experience at charities or social enterprises on to their investment committees. It sounds simple, but for some organisations it's a big shift – and advocates say more structured support is needed to continue the trend.  
"If you were to do an analysis of who sits on the boards of social investment groups, companies, whatever – I'd say it's pretty light on actual people who actually do the job [of running a social enterprise]." 
Those were the words of June O'Sullivan, the award-winning CEO of social enterprise London Early Years Foundation, as she gave evidence to the Adebowale Commission on Social Investment last year.
Her message was clear: decision-makers in social investment – who were too often what she called "fancy-pants" bankers – weren't representative of the social entrepreneurs they were supposed to serve. 
"We're not denying that within the financial services industry, including social investment, it's not diverse enough. So it's about: what can we do to remove the barriers?" says Melanie Mills, senior director of social sector engagement at Big Society Capital and former CEO of Social Enterprise West Midlands CIC.
The need for more diversity of thought – brought by people with a variety of backgrounds, whether that's professional, personal or both – has been acknowledged by the financial sector as a whole, and social investment faces similar issues.
One of the main problems comes from the "power imbalance between the people who are applying for investment and the people who are making the ultimate decisions", Mills explains.
Investment committees are where those decisions are made: they have the final say as to whether a deal will go ahead or not; the ultimate power. The make-up of these committees is particularly important for social investors, since these must consider not only the black-and-white numbers of a potential deal but also more subjective questions around social impact. 
T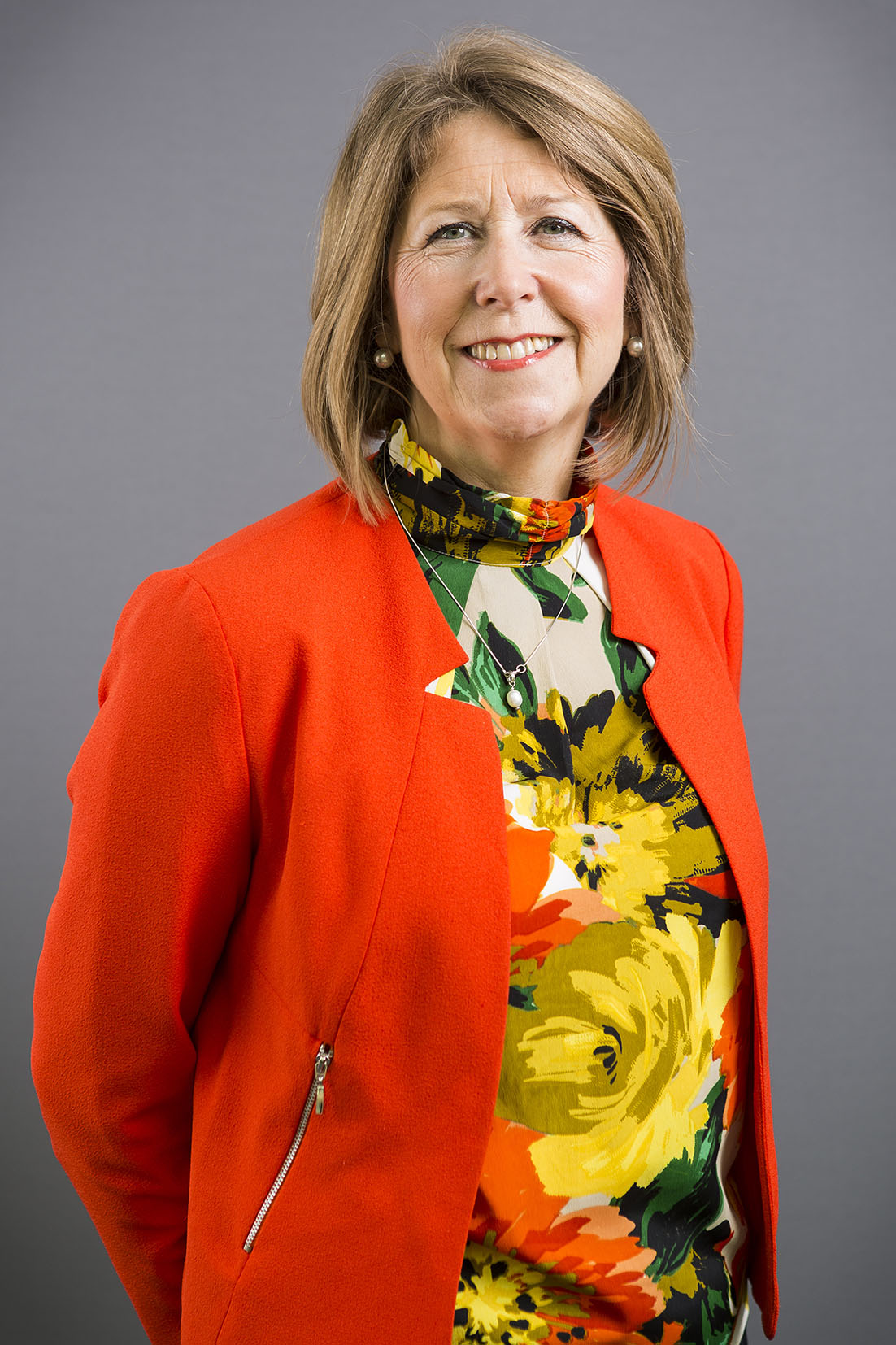 he "barriers" Mills (pictured) refers to are deep-rooted. In most cases, investment committees are made up of both finance and management staff, and sometimes include people from outside the organisation. They tend to be recruited from within existing members' personal and professional networks, often in the financial sector, rather than being externally advertised, which consolidates the lack of diversity, Mills says. On the other hand, few candidates from non-financial backgrounds are ready to take on such roles.
"We've got a bit of a chicken-and-egg situation at the moment where you've got a small amount of vacancies, not widely advertised, and you haven't got a ready pool of candidates who feel confident and equipped enough," Mills says. 
The myth of the high-flying finance pro
Mills became a member of the investment committee in 2018 of the Resonance West Midlands SITR Fund, which lends to social enterprises to help tackle poverty. She was first approached to recommend candidates for the role; when it was suggested that she could take it on herself, she initially dismissed the idea because she did not have a background in finance. 
But when she enquired about the job, she soon realised this was not a prerequisite and that she had other relevant skills and expertise – her good knowledge of the region and of social enterprise business models in particular. 
"This is a really big myth we have to try and bust: you don't need everybody on an investment committee to be a high-flying investment professional," Mills says. 
You don't need everybody on an investment committee to be a high-flying investment professional
"What you have on an investment committee, like all other teams, is different people who bring different skills, and then you bring all of those skills into the mix, and that's what makes the decision." 
Some social investors, including the UK's wholesaler, Big Society Capital, have had people with a less conventional background on their investment committees for several years, although it was not always intentional at first.
Geetha Rabindrakumar, currently director of impact at charity The Reader, where she is responsible for overseeing equality, diversity and inclusion, explains how she became a member of Big Society Capital's investment committee "a bit by accident".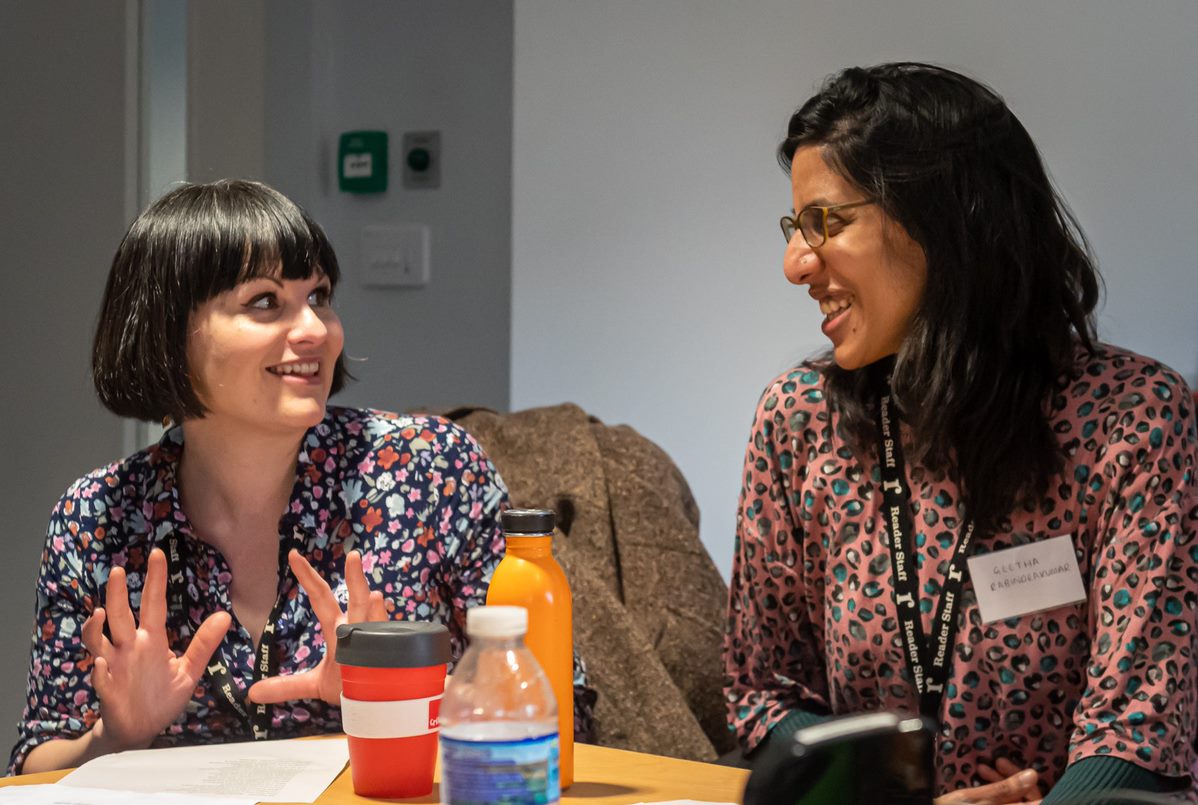 Rabindrakumar had a background in the charity sector, and experience of raising social investment when she was finance director of disability charity Scope – a combination that was quite rare at the time. She joined the Big Society Capital team to lead their relationship building with the third sector as head of social sector engagement in 2013. Because that was a managerial role, she was automatically enrolled into the investment committee, and remained a member until 2019.
Now Big Society Capital and others make a deliberate choice to include people from outside its usual circles in their investment committee. "The last thing you want is groupthink", Keith Starling, senior portfolio advisor at Big Society Capital and a member of its investment committee, says.
He explains that as investment committees are looking at allocating resources and long-term commitments, the "depth of debate and challenge" that is brought by diverse perspectives is essential. "It's all about challenge and refining and improving – and you only get that if you have people with different experiences and backgrounds. So I think that is absolutely vital."
"Daunting" experience
But the lack of a structured pathway to become an investment committee member in the social investment sector means the journey was not straightforward for Rabindrakumar.
At the time she joined Big Society Capital's investment committee, most members had a background in investment, which made her feel "quite daunted" – she was sitting at the same table as Sir Ronald Cohen, the co-founding chair of the organisation, and "the father of British venture capitalism" as she calls him. "I was a member of a committee in the same room as him and I think I barely knew what venture capital meant or what private equity meant."
She adds: "I did have that sense that everybody else knew how the script worked – and I didn't necessarily." 
The last thing you want is groupthink
But over her six years as a member of the investment committee of Big Society Capital, things improved. While she did a lot of homework to understand how deal decisions worked, she says it also had a lot to do with self-confidence.
"Over that time, I learned the value of my own contribution," she says. "I learned that what was valuable was not necessarily having the training and experience everybody else had. What was valuable was the fact that I had those years of working inside the voluntary sector and the social enterprise sector." In other words, she brought practical experience of raising social investment at a charity, and an understanding of social sector business models and potential for impact.
The way the meetings were chaired – she says it improved over time – helped her to know that any feedback she shared "was genuinely listened to and acted on and responded [to] in some way".
But power dynamics within the room were not necessarily balanced all the time. She explains that when some fund representatives came to pitch a deal, she felt they were addressing some people more than others.
Because she wasn't a member of the investment team, she says she felt she "might have been seen as a less key cog in the decision-making process".
"There's definitely something nuanced and subtle there about the dynamics in the room," she says. "Who holds the implicit power and agency and who doesn't."
Investment committees of the future
Rabindrakumar says some guidance or training before taking on the role would have been useful. Mentoring or "buddying'' with a more experienced counterpart would also help, "so people are able to ask questions in advance, reflect on experiences afterwards, and ask questions that perhaps you don't want to be raising in the meeting itself".
At Big Society Capital, Mills is working on a new project, ICs of the Future, with Women in Social Finance and the Diversity Forum, that aims to create structured pathways to become an investment committee member. The goal is to equip more people with diverse voices and perspectives – and potentially 'lived experience', in other words personal or first-hand involvement in the issues being discussed – with the skills and confidence to join an investment committee.
Mills hopes this will remove the barriers people face currently. For example, the programme will enable people to familiarise themselves with deal papers, have a mentor "who's been there before" and create a network of peers where positions can be advertised – so roles don't always go to senior finance professionals.
Reality check
Including the voices of people with lived experience of a certain issue – for example people who have experienced homelessness – in an investment committee is difficult, especially from the "wholesaler" position of Big Society Capital that strikes deals with funds investing in a variety of areas, rather than directly with social enterprises focused on one issue.
Rabindrakumar is a trustee and finance and investment committee member at homelessness charity Crisis, and says that at the granular level, it is possible to give a say to people with direct experience. At the Crisis Venture Studio, the impact investing arm of Crisis that invests in ventures that tackle homelessness, every investment decision is reviewed by a panel of people who have had some experience of homelessness, before a deal goes ahead.
Just asking some questions that relate to lived experience starts to open people's eyes
For organisations that deal with a range of issues, one option is to "invite in" experts to advise the investment committee on an ad hoc basis – something that Big Society Capital has started to do, Mills explains.
The issue, of course, goes beyond just investment committees. Rabindrakumar says that having diverse perspectives within the whole organisation is also important. "That can inject a bit of a reality check on some things… it can bring a different perspective to bear."
She adds: "Just asking some questions that relate to lived experience starts to open people's eyes in terms of what else might be missing – what other bits of experience do we want to bring in?"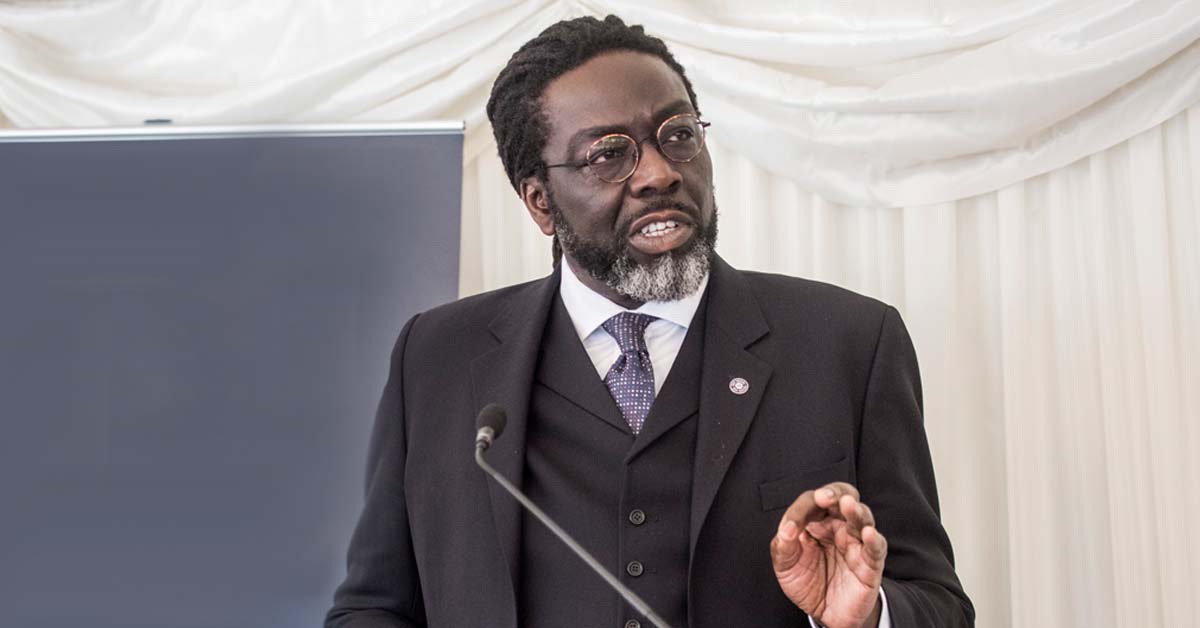 The lack of representation of people of colour in social investment organisations – one of the main findings of the Adebowale Commission – needs to be addressed, Rabindrakumar says, also because the issue is present across social enterprises and charities themselves. "It's partly about modelling what you want the sector to be.
"[In my experience] it wasn't that there were lots of funds that were led by or staffed by people of colour who were coming to the table and then getting rejected... It's more about broader structural points."
Beware box-ticking
But Rabindrakumar warns that one cannot just assume that all issues have been addressed by putting one 'diverse' person on a committee or by expecting one person to represent all the diversity of the social enterprise and charity sectors. Rather, thinking about diversity is something that the whole team needs to bear in mind.
You don't always want to be the person talking about diversity
"As much as I can represent a new perspective… I wasn't ever going to be the voice of every charity or social enterprise around the country, the challenges they face, nor could I have in-depth knowledge of every social issue or represent all women trying to access investment. 
"You can't have just one person who you look to to address all those issues… You want to know that you've been asked [to be on the investment committee] because of everything that you can bring, not because you're a person of colour, or because you're a woman."
She adds: "You don't always want to be the person talking about diversity."
And, while there should be efforts to address the imbalance on investment committees, says Rabindrakumar, "that needs to be done in a way that sets people up to succeed… not to tick a box, or that undervalues the whole of who they are as a person with their lived and learned experiences."
Thanks for reading our stories. As an entrepreneur or investor yourself, you'll know that producing quality work doesn't come free. We rely on our subscribers to sustain our journalism – so if you think it's worth having an independent, specialist media platform that covers social enterprise stories, please consider subscribing. You'll also be buying social: Pioneers Post is a social enterprise itself, reinvesting all our profits into helping you do good business, better.