Three ways to tackle social investment's diversity problem
How do you make social investment truly inclusive? Three UK initiatives – Good Finance, Ubele Initiative and CAF Venturesome – working to widen access to support and funding share what they have learned. 
Social investment aims to help high-potential social enterprises and charities to grow and make even more impact. But access to this capital has been unevenly distributed. In the UK, organisations led by minoritised ethnic people are considerably more likely than others to be put off applying for social investment by the time or hassle involved, according to research by Social Enterprise UK; they're less certain about where to find appropriate finance, and less confident about their capacity to take it on if successful. 
While those at the community level may be all too familiar with these imbalances, it's only relatively recently that such structural inequalities have been more widely acknowledged – with the Covid-19 pandemic, Black Lives Matter protests and the Adebowale Commission on Social Investment all making it harder to brush issues of inequality under the carpet.
In the past few years, some long-established social investors have committed to changing their approach, while several new projects have emerged dedicated to reaching previously underserved communities. What can we learn from recent efforts to open up social investment to more diverse-led social enterprises? 
 
1. Addressing Imbalance: providing relevant information on social investment to a wider audience
Key insight: identify expert partners embedded within their communities – and pay them for their time
Good Finance, an independent project funded by social investment wholesaler Big Society Capital and The Access Foundation, aims to improve access to information on social investment for UK charities and social enterprises. It was created in 2017 and its online resources include a 'jargon-buster', a directory of investors and numerous case studies; it also runs events and workshops. The website has attracted more than 500,000 unique users to date.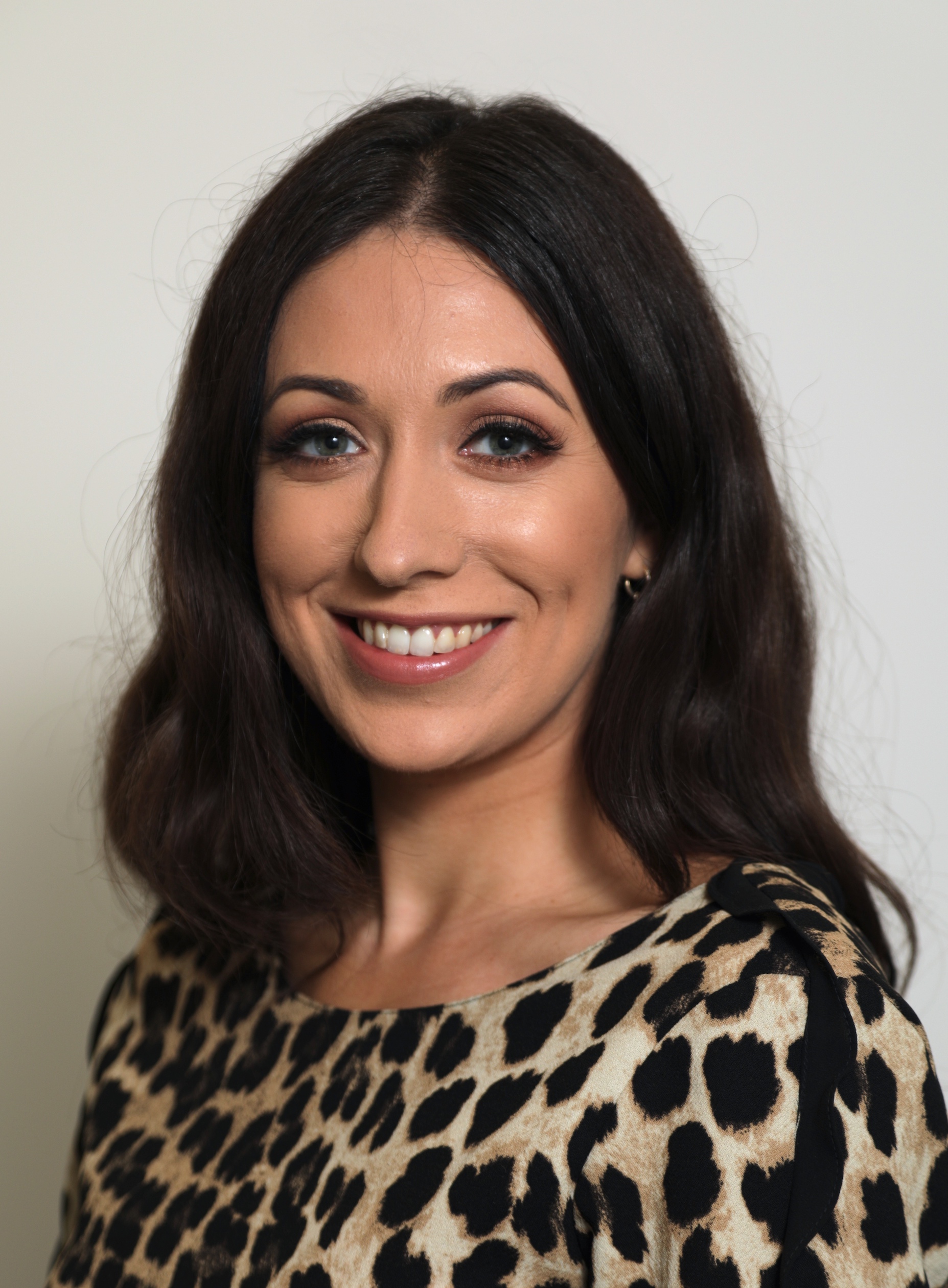 But a few years in, it became clear that it was failing to reach certain groups. "That needed to change," says Olivia McLoughlin (pictured), who runs Good Finance's programmes. "We knew we needed to rethink and reconsider our approach and to ask ourselves some challenging questions." Questions such as: how should Good Finance engage better with people outside its existing network? Did Good Finance really understand the barriers some organisations faced in accessing social investment? And how could it make resources more accessible and relevant to a wider audience?
The 'Addressing Imbalance' programme was created in 2020 to tackle this. A key element was new partnerships with organisations led by or serving people who have faced marginalisation due to race, disability, neurodiversity, gender, sexual orientation or socio-economic factors. These 11 partners, most of which are networks that support other enterprises or business founders, co-host or collaborate on Good Finance events, contribute to its content and share critical feedback. 
We knew we needed to reconsider our approach and to ask ourselves some challenging questions
McLoughlin says the partnerships have been key to reaching a wider audience – although Good Finance does not have concrete figures on this – and the user-led approach has helped to further embed equality, equity, diversity and inclusion in its work.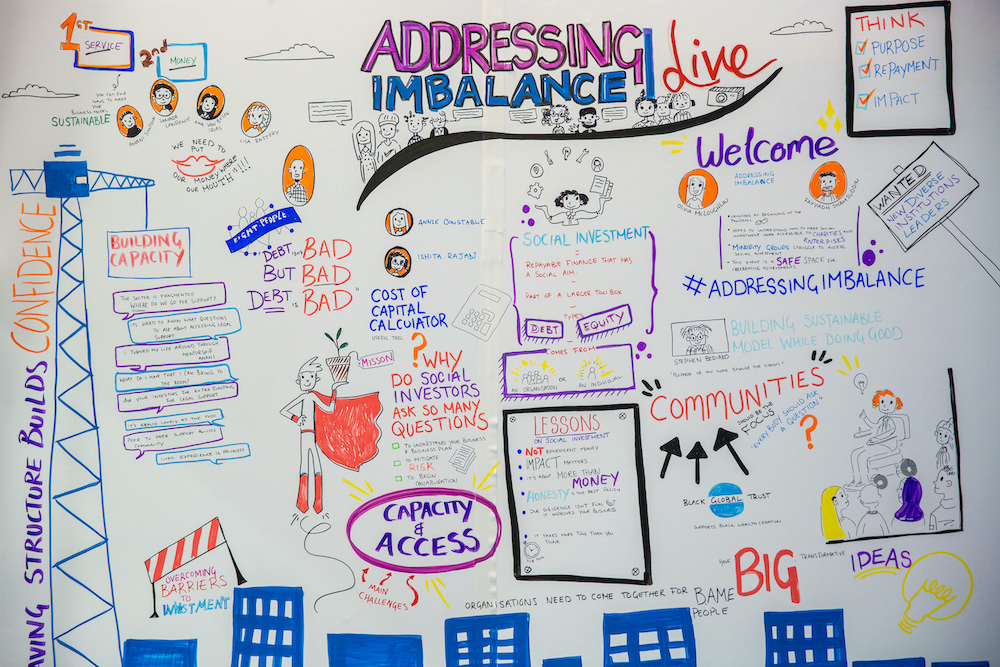 What has Good Finance learned during this process? Financial terminology can be complex and a huge barrier, so the glossary breaks down jargon and covers areas that might have specific relevance to diverse communities, such as sharia finance. People prefer to learn about social investment in context, and hear about it from the people actually doing it, so Good Finance prioritises spotlighting diverse recipients of social investment, through its Hidden Voices podcast, for example. And social enterprise and charity leaders are typically very stretched for time, so any partners, speakers and contributors are now remunerated for their time, supported in some cases by bursary funding from Connect Fund.
The Addressing Imbalance programme is also complemented by Good Finance's work on 'Investment Committees of the Future', which aims to help more people with lived (rather than learned experience) to join decision-making committees.
2. The Ubele Initiative: helping diverse-led organisations to access loan finance
Key insight: engage partners with lived and learned experience to design the right products
The £21m government-backed Recovery Loan Fund is administered by Social Investment Business. It provides loans of between £100k and £1.5m to UK charities and social enterprises in England, Wales and Scotland.
In 2021, SIB analysed its applicant data and found that organisations led by minoritised ethnic communities tended to be less likely to go on to secure a loan than others, partly because they were typically smaller in size. Ironically, these organisations had experienced "historic underinvestment", yet were still less likely to access loan finance than others.
So, to make the new fund more accessible, SIB teamed up with the Ubele Initiative, a community interest company that works "to empower Black and racially minoritised communities to act as catalysts for social and economic change". With funding from the Access Foundation and in partnership with Create Equity, they launched a £2m grant fund specifically for minoritised ethnic-led organisations in England. Grantees get bespoke business support and benefit from adjusted eligibility requirements (a lower turnover threshold and a lower minimum loan size) for the Recovery Loan Fund. The investment committee that assesses their applications is majority female and non-white – more diverse than is usually the case.
As well as co-designing the grant fund, Ubele provides ongoing support to bridge the gap between SIB and communities it typically does not reach, for example by hosting information sessions. It also supports applicants to navigate the application and assessment process – from troubleshooting questions, to advocating for organisations at investment committees, to proposing further support once investment is secured. 
Social investors have traditionally not engaged with or not had meaningful access to racialised communities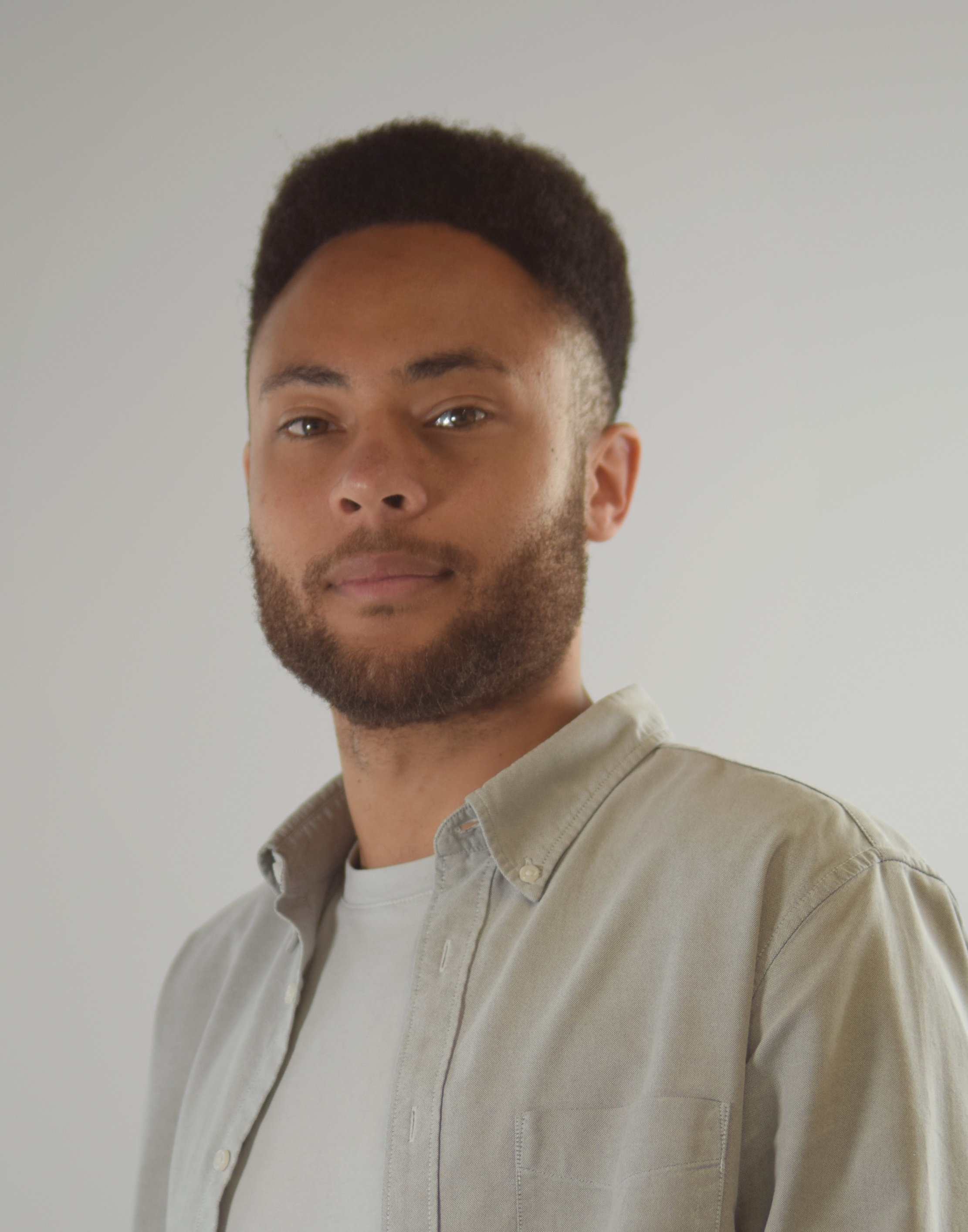 Ubele, Create Equity and SIB meet regularly to discuss what they have learned and to make changes where necessary, explains programme manager Josh Falconer-Roberts (pictured).
"While SIB is a long-standing and trusted provider of investment in the social sector, Ubele has lived and learnt experience of working with our communities. Social investors have traditionally not engaged with or not had meaningful access to racialised communities. The Ubele Initiative provides insights, connections and an understanding of how to work with our communities that social investors would not otherwise have."
The partnership aimed to increase the proportion of minoritised ethnic investees from just 4% in the Resilience and Recovery Loan Fund (the current fund's predecessor) up to 14% in the current fund. So far the figures look positive, says Falconer-Roberts: the proportion has now increased to more than 20%. 
3. CAF Venturesome: creating a dedicated social investment fund 
Key insight: radically rethink lengthy application processes to attract more diverse applicants
In 2022, Venturesome – the social investment arm of Charities Aid Foundation – created the Social Business Impact Programme to provide patient, flexible capital to "social businesses led by women of colour" in London. It offers up to £70,000 – up to £50,000 in zero-interest loans to be repaid over five years, plus a grant of up to £20,000, as well as opportunities to apply for further low-interest loans of up to £150,000.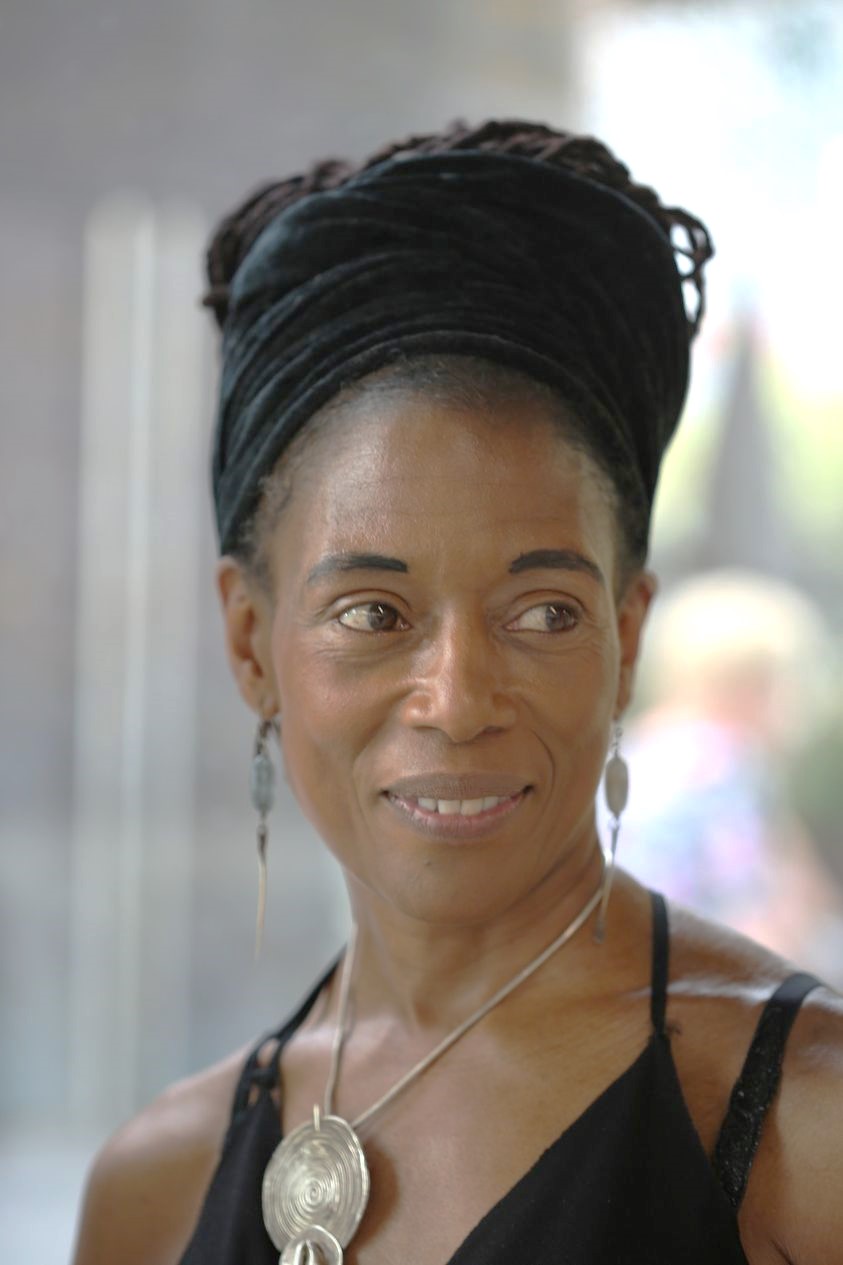 This pilot programme ran in 2022-23, and was funded by JPMorgan Chase, Charities Aid Foundation and private donors. The funding is complemented by training and mentoring delivered by Hatch Enterprise, an organisation that supports underrepresented entrepreneurs. Participants in this pilot include Sukai Eccleston, pictured, who founded CasildART to showcase contemporary Black art.
Tapping into strong networks like that of Hatch is a key part of attracting diverse candidates, says Ashling Cashmore, head of impact and advisory. Another is avoiding lengthy application processes, which will put off time-stretched prospective investees. 
So Venturesome designed a process that began with a one-to-one call, rather than a lengthy application form, as the initial step.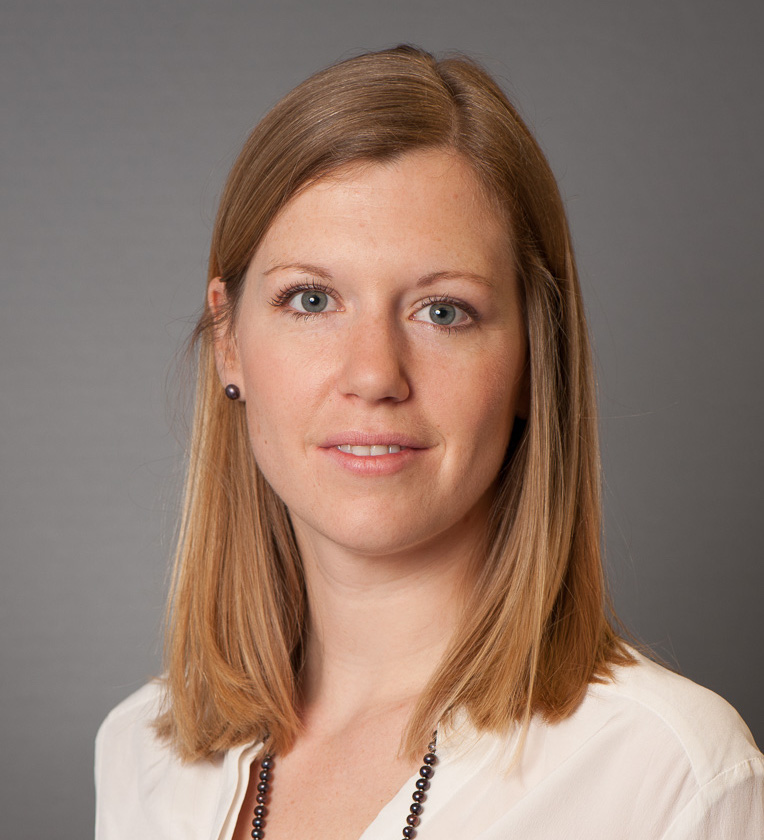 "This direct and efficient communication approach enabled us to have meaningful conversations with founders and accurately identify those who demonstrated alignment with the programme and the cohort," says Cashmore (pictured).
That's not all. In all its funds, Venturesome actually writes the applications itself to further reduce the administrative burden on applicants. Founders supply information in any format that they are comfortable with, and Venturesome's investment officers compile this into a comprehensive investment paper that is "co-created" with the founders. "This approach not only saves founders time and effort but also ensures that the application is professionally presented" – in other words, in a format that social investment committees are used to – "but which effectively showcases the potential of the social enterprise," says Cashmore. And it shortens the time period in which founders must wait for a decision – typically a due diligence phase for a similar-sized loan might take up to six weeks or longer for more complex situations; the Social Business Impact Programme condenses this into two weeks.
While it is too early to assess the impact of the fund, anecdotal feedback has been positive, according to Venturesome, with the founders reporting that they feel more confident, and highlighting the value of expert advice. "Entrepreneurs can really benefit from and appreciate additional personalised support," says Cashmore.
Five more UK initiatives widening the net
Thanks for reading Pioneers Post. As an entrepreneur or investor yourself, you'll know that producing quality work doesn't come free. We rely on our subscribers to sustain our journalism – so if you think it's worth having an independent, specialist media platform that covers social enterprise stories, please consider subscribing. You'll also be buying social: Pioneers Post is a social enterprise itself, reinvesting all our profits into helping you do good business, better.