From cold spots to confidence and connections: how to fill the gaps in social enterprise support
There's a new wave of diverse-led social enterprises in the UK, many of them ambitious and focused on growth. Yet often they're unaware of, or unable to access, the business support or investment they need – or they're discouraged to even try. What can social investors and intermediaries do to change this?
Social enterprises led by people from Black, Asian or minority ethnic communities are in the minority in the UK. But the data suggest a vibrant, growing movement. In 2019, a Social Enterprise UK (SEUK) survey found that 42% of such social enterprises were under three years old; two years later, SEUK found that people from racialised communities were more likely to be running startups than in previous years (as were women). They were also more likely than average to be seeking investment to grow their business over the next year.
But these entrepreneurs are also considerably more likely than others to be put off applying for social investment by the time a decision might take, or the hassle involved, SEUK found. And they're less certain about where to find appropriate finance, and less confident about their capacity to take it on if successful.
What do we mean by racialised communities?
The term 'racialised community' acknowledges that Black and Asian people, and people from other minority ethnic communities, are categorised by race like this, because of the white-led systems in which they exist. Rather than defining a person's community or identity (for example through the term BAME or 'Black, Asian and minority ethnic', which many consider problematic), it describes the phenomenon that is happening to them.
Unavailable or poor business support is cited as a barrier for 6% of social enterprises led by people from racialised communities. The figure may sound low, but it is twice the proportion than for UK social enterprises generally. And even though they seek similar levels of finance, the median amount such ventures raised was just £25,000, compared with £40,000 across social enterprises as a whole. 
44% of social enterprises led by people with disabilities expect to get rejected when applying for finance
Such findings chime with the conclusions of the Adebowale Commission on Social Investment, which argued in January 2022 that investors were not reaching Black-led and Black-focused social enterprises. "An urgent course correction is needed," said Lord Victor Adebowale, who set up the Commission. Nor is the issue limited to racial diversity: the Commission also found "evidence to suggest" that ventures run by female or disabled leaders were underserved by the market. Perhaps the most striking finding from SEUK's 2021 survey is that 44% of social enterprises led by people with disabilities expect to get rejected when applying for finance; that compares with just 15% more broadly. 
Intermediaries: signposting, mediating, advocating
Phil Tulba of The Ubele Initiative, which helps social enterprises led by or supporting Black and racialised communities, highlights several other barriers to accessing investment. 
Sometimes it's about formal eligibility criteria – for example, requiring profit thresholds or specific legal structures which, for various reasons, many of the organisations he meets do not fulfil. Sometimes it's more subtle, though. 
"They look at [social investors'] websites and they see a few people [who have had] these opportunities, but think it's not for us," says Tulba (pictured above left), who is associate director for community wealth building at Ubele. The particular language and sometimes jargon used in the investment industry can also pose problems: potential investees "might not be able to package their proposition in a way that investors understand".
They see a few people who have had these opportunities, but think it's not for us
To help address this, Ubele plays an important role as intermediary and connector. Its first job is simply "building a rapport" with frontline organisations. In this context, personal stuff matters, Tulba says. "It happens that I look like some of them; I have a similar background to some of the people I am working with." Sometimes Ubele's role is simply signposting organisations to opportunities. In other cases, it plays a more hands-on role in conveying the nuance of an organisation to potential investors, by sitting in on investment committee meetings.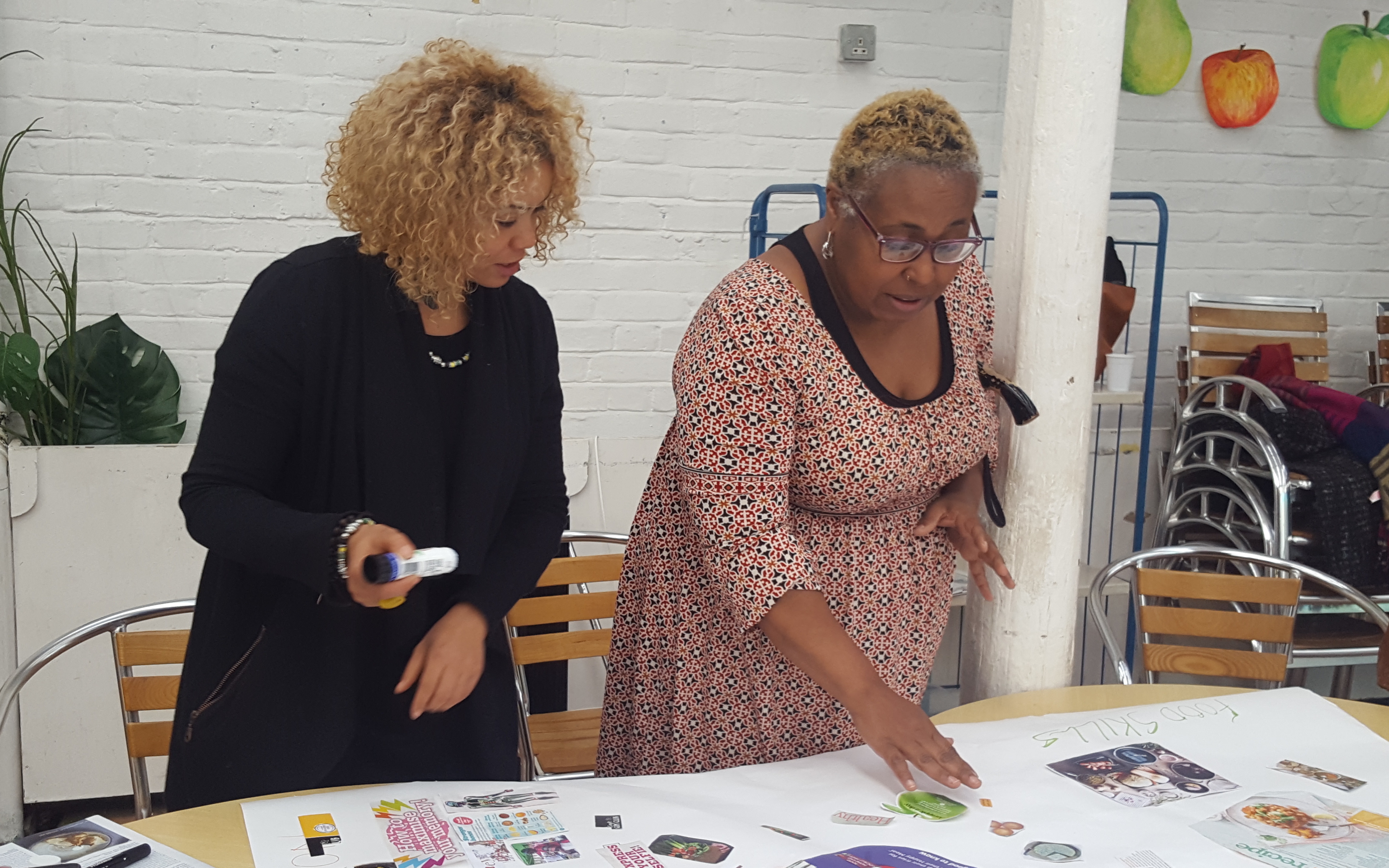 Above: Ubele Initiative is one of the few UK intermediaries that specifically targets social enterprises led by or supporting racialised communities (credit: Ubele Initiative)
That's not all. Ubele is increasingly teaming up with investors in a more formal setup to design and co-lead funds that target underserved communities. In June 2022, Ubele joined partners (social investors Social Investment Business and the Access - the Foundation for Social Investment; and Create Equity, which aims to make investment in the arts, social enterprise and commercial industries racially equitable) to announce £2m worth of grant and support funding. This is for Black and minoritised ethnicity-led charities and social enterprises in England, to be used alongside the Recovery Loan Fund; among those to benefit so far is a Black-led venture helping women fleeing domestic violence. As a relatively new organisation it lacked the turnover and "track record" that most investors would require; but through this fund, secured a loan and an unrestricted grant to buy a four-bedroom property. 
Investors: from invisible to "genuine partner"
Social investors acknowledge room for improvement. Asha Karbhari (pictured above right), director of investment at the Architectural Heritage Fund and lead of a working group on equality, diversity and inclusion at the Social Investment Forum, says applying for finance is "nerve-wracking for any organisation". 
But she agrees that there's a particular problem for so-called "diverse-led" organisations: "They just don't know we exist," she says. Social investors have insufficient networks across the UK, she says, a problem that has intensified in the last ten years as government funding cuts have caused community initiatives to close. They badly need more intermediary partners to connect them to frontline organisations: "If we don't have those partnerships, we don't know what the barriers are." In the meantime, AHF has commissioned a report to identify the geographical 'cold' and 'hot spots' in terms of where applications come from, in comparison to where its funds have been dispersed (taking into account disadvantaged areas, and areas where over 20% of the population identified as Black, Asian or from an ethnic minority). By identifying these 'cold spots' as well as the barriers that prevent more applications, funders can start to address this, for example by providing targeted, pre-application support.
They just don't know we exist
For organisations that do find their way to an investor's door, offering them flexibility – for example, in application processes – can make a difference. 
"There are a lot of organisations out there who are good at what they are doing, but are disadvantaged because they are not able to write it in a format required by investors," Karbhari says. "We are disregarding them if we don't allow them to apply in other formats." She recalls a refugee organisation who recorded a video, talking through their application rather than writing it all down. It worked: the organisation secured money from a funder to help assess the viability of their development and hopefully take them to the next stage in their business.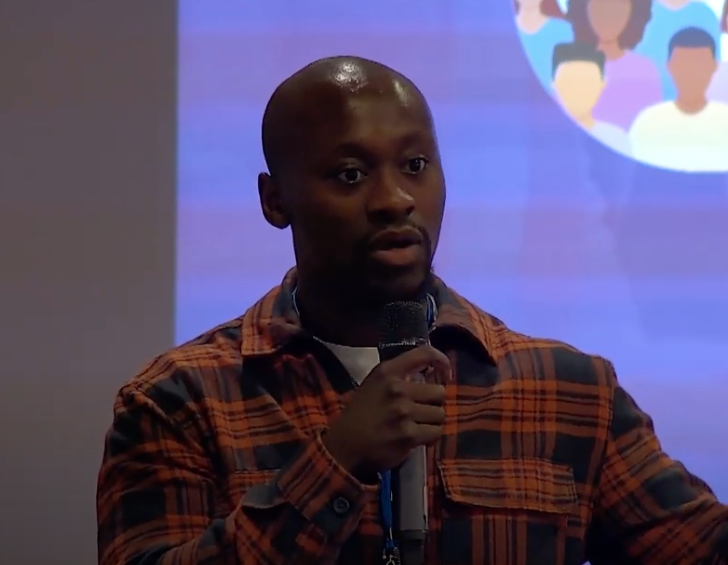 Similarly, some Social Investment Forum members are now "doing more hand-holding" when gathering detailed financial information from potential investees, Karbhari says. "It's not, 'We need this information, go away and provide it', but looking at their application and helping them." Such an approach should continue long after a deal is agreed, she adds: a good relationship can make or break the success of an investment – and the onus is on the investor to keep up regular contact.
From the perspective of social entrepreneurs, those relationships clearly matter. For Carl Konadu (pictured), founder of youth social enterprise 2-3 degrees, finding the right investor – someone who was less "headteacher" demanding regular reports, more genuine partner – helped him overcome an initial reluctance to take on investment. "It made us a lot more comfortable knowing that we were partnering up with people who cared about us, and believed in our vision," he says. 
It made us a lot more comfortable knowing that we were partnering with people who cared about us, and believed in our vision
Connections and expertise 
What can be done at a system-wide level? Melanie Mills, senior director of social sector engagement at Big Society Capital, sees possible solutions as three-fold: more connections, better expertise and stronger trust.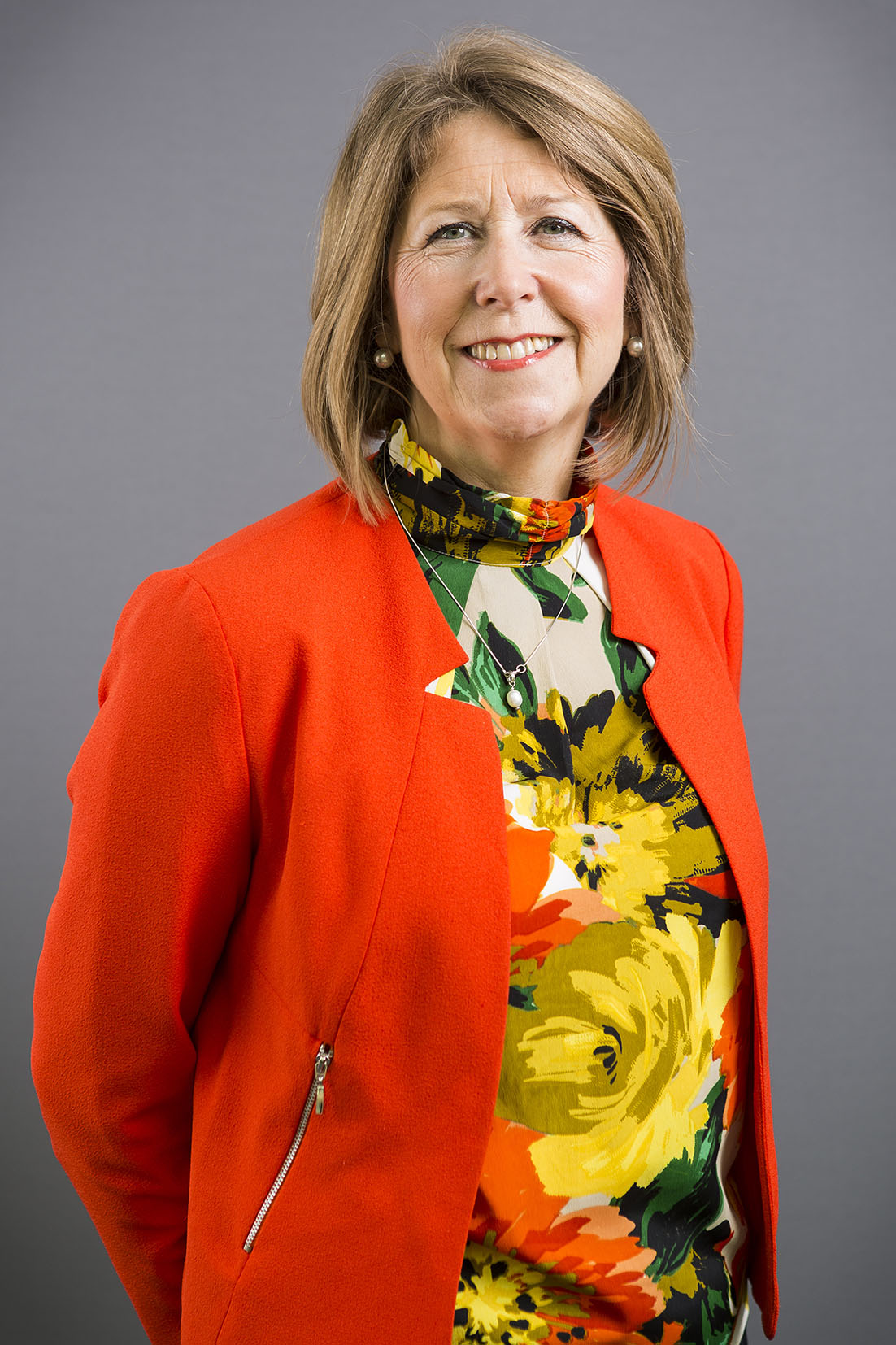 Good Finance, a project funded by Big Society Capital and the Access Foundation to help charities and social enterprises access social investment, facilitates connections with investors through events. It also wants to help some of the UK's many intermediary organisations that already inform their members about grant funding to do the same with repayable finance. Its Scoping Social Investment tool helps them figure out where they and their members are in this journey, and provides tailored resources to help them learn more. As Mills (pictured) says, many infrastructure organisations assume that none of their members could repay investment, but that might not be the case.
Programmes do exist to help typically underrepresented organisations. The Enterprise Development Programme provides grant money and expertise to help organisations to grow financial resilience and impact, and involves specialists in areas from inequality to homelessness to support each cohort. The Reach Fund, meanwhile, provides grants to charities and social enterprises to fund the final-stage support needed to raise investment. But Karbhari suggests the issue isn't even about the money: it's hard to even get organisations to apply to the Reach Fund. Members of the Social Investment Forum are therefore looking to engage more with networks who can help them reach potential grantees.  
Wanted: trusted partners 
This may be the crux of the issue. If, as Karbhari suggests, building trust between investors and potential investees remains "a problem", then trusted intermediaries are vital. Many UK bodies – from national arts organisations to local village groups – play this role, helping investors to engage with different communities. But few specifically target enterprises led by or supporting racialised communities (Ubele, Voice 4 Change England and Do It Now Now are among the handful of well-known examples). Those working in other areas, such as with disability-led social enterprises, are even harder to find.  
Social investors are increasingly aware of the need to reach diverse communities; new initiatives created as a result include the Social Impact Business Programme from CAF Venturesome and Hatch, which is specifically for businesses led by women of colour. 
In the meantime, though capacity remains a challenge – both for frontline organisations and the network bodies supporting them. As Tulba says, "everyone wants to be our strategic partner"; Ubele has grown rapidly of late, but being inundated with requests isn't sustainable. And for many organisations, such capacity challenges are added to an ever-growing list of demands following the Covid-19 pandemic and now the cost of living crisis, says Mills. 
Advocates are now pinning their hopes on some of the recommendations proposed by the Adebowale Commission. One is for a new social enterprise infrastructure fund, funded by dormant assets with a first investment of £44m. This could fund more than 80 "place-led" organisations and networks across England, allowing them to provide business and investment-readiness support to social enterprises. Another is the creation of a dedicated £50m Black-led fund to tackle the current inequality of social investment. Plans are also under way by Voice 4 Change England, The Social Investment Consultancy and The Black Global Trust to develop their Pathway Fund, which would support Black and minoritised communities across England through social investment.
Ultimately, social investors need to talk more to diverse leaders within their communities, says Mills. Ensuring investment committees – the people who decide who gets the money – are representative of the communities they seek to support, is also vital, she adds. In the meantime, advocates for a "course correction" in social investment will be hoping to see the gaps narrow when it comes to accessing support – and fewer cold spots, more warm leads.
Thanks for reading Pioneers Post. As an entrepreneur or investor yourself, you'll know that producing quality work doesn't come free. We rely on our subscribers to sustain our journalism – so if you think it's worth having an independent, specialist media platform that covers social enterprise stories, please consider subscribing. You'll also be buying social: Pioneers Post is a social enterprise itself, reinvesting all our profits into helping you do good business, better.