Global social innovation round-up #01
Big Society Capital 2014 investment breakdown revealed
CEO of the world's first social investment bank Nick O'Donohoe has revealed key figures on Big Society Capital's 2014 progress in his latest blog. The unaudited figures show that of the £36m invested from the bank's own funds since 2012, around 30% (just over £11m) is invested into property that supports charitable service delivery – for example the Real Lettings Property Fund. 
Approximately 20% (over £7m) is invested into asset-locked organisations, which include community interest companies, charities and companies limited by guarantee, as well as cooperatives. 9% of the £36m is being used to help charities participate in social impact bond delivery and 8% is invested in companies limited by shares.
Social entrepreneurs must strive for deeper understanding
Learn about it, live in it and then change it – this is philanthropists Bill and Melinda Gates' advice to young people aspiring to have a social impact in both their personal and professional lives. In a recent interview Melinda Gates said: "Getting involved and getting your hands dirty, I think changes people's perspective on what's possible and what they might actually be able to do."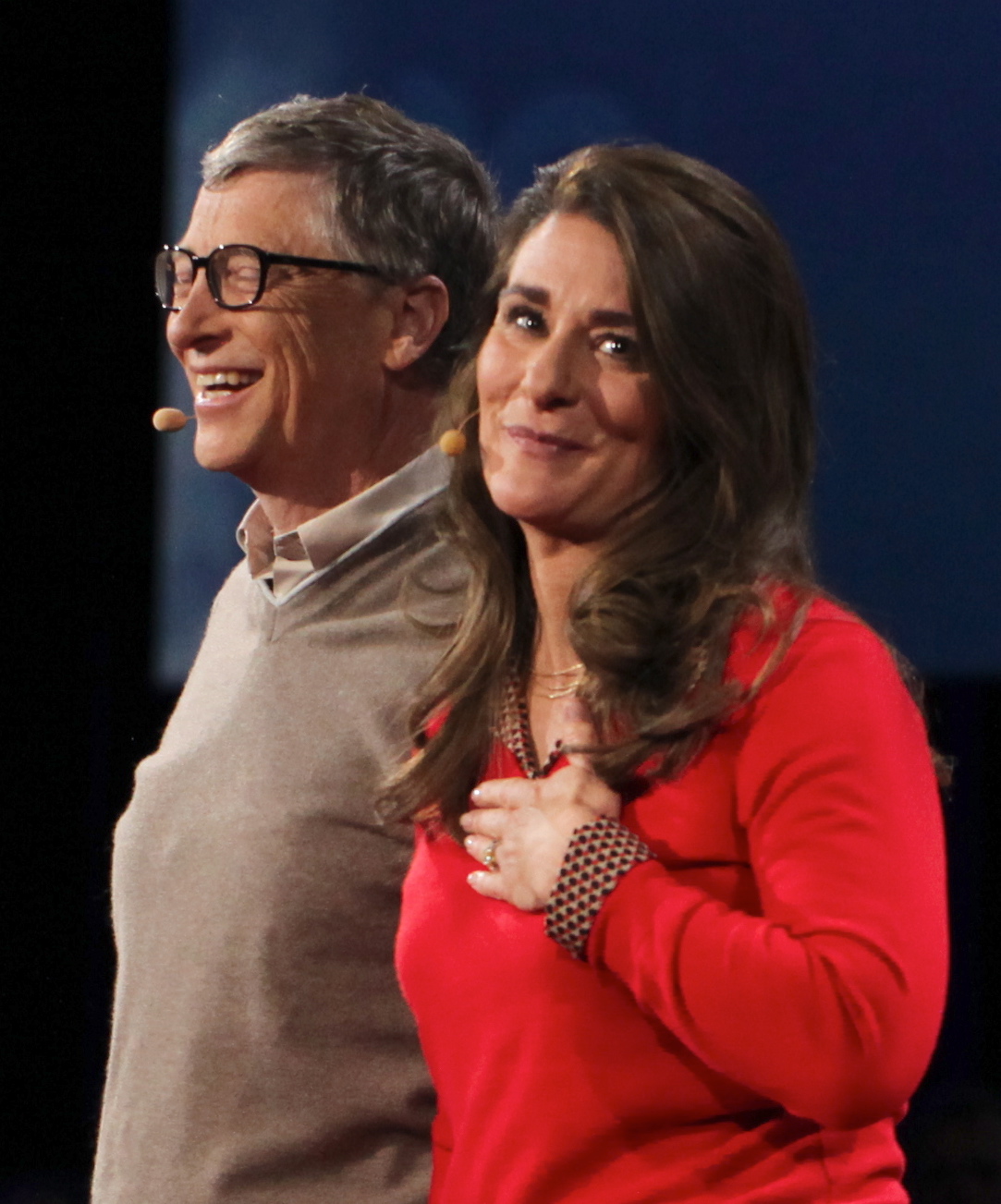 Bill and Melinda Gates. Photo credit: Steve Jurvetson
Tata social enterprise champion breathes life into newborns
A start-up has been named the winner of India's Tata Social Enterprise Challenge 2014-15 for inventing a low-cost medical device which maintains constant pressure and air flow to keep premature babies' lungs open. The 'Saans' device, devised by Team Saans, could cost four times less than the current equipment available in India but it is expected to take approximately nine months before the model is finalised.
Socially entrepreneurial parents save Sheffield nursery
Broomhall Under 3s has reopened as a social enterprise under the management of a board of five parents after Sheffield County Council withdrew funding into the Ofsted-rated outstanding early years service provision. Broomhall Under 3s has been open for over 80 years.
2014's severe weather events cause global economic chaos
Monsoon floods in September that killed more than 440 people cost Pakistan approximately US$16bn, according to data from the World Economic Forum and the International Disaster Database. Elsewhere, record-breaking droughts in the summer cost the US state of California US$4bn and in early 2014 snow storms costed Japan's capital city US$185m. This is in the same year that hundreds of thousands of people marched in cities around the world in the run up to the United Nations summit on climate change. To see more click here.
Two new UK social impact bonds aim to tackle youth homelessness 
CAF Venturesome, the social investment arm of the Charities Aid Foundation, has invested £375,000 into two social impact bonds designed to help young people in the UK out of homelessness. The money will be invested into three expert youth homelessness charities – CCP, 2013 SE100 award winners P3 and St Basils – which aim to move 450 vulnerable young people into employment, education or training over a three-year period, in Birmingham, Solihull, Walsall, Coventry and Gloucestershire.
Social enterprise exchange programme launches for students in Canada and the UK
Applications are now open for the Students for Social Impact programme funded by the British Council and the JW McConnell Family Foundation. The work-study social enterprise exchange programme is for undergraduate students in the UK and Canada and aims to connect aspiring leaders and encourage best practice sharing across national borders. 
Photo credit: Jeremy Cai