Big Society Network's failure down to broken promises
Former Big Society Network CEO Paul Twivy has blamed the failure of the Conservative government initiative on "a series of broken promises".
In an interview on the BBC Radio 4 Today programme this morning, Twivy was asked by presenter James Naughtie: "Why didn't it work?"
Twivy said: "They promised that 100,000 petitions would trigger a debate in parliament, but those debates were always on a Friday, when most MPs are in their constituencies. 
"They asked local authorities to publish their spending but instead of doing it by subject and making it easier to find, which with internet search technology is capable, they just published laundry lists… it was a series of broken promises."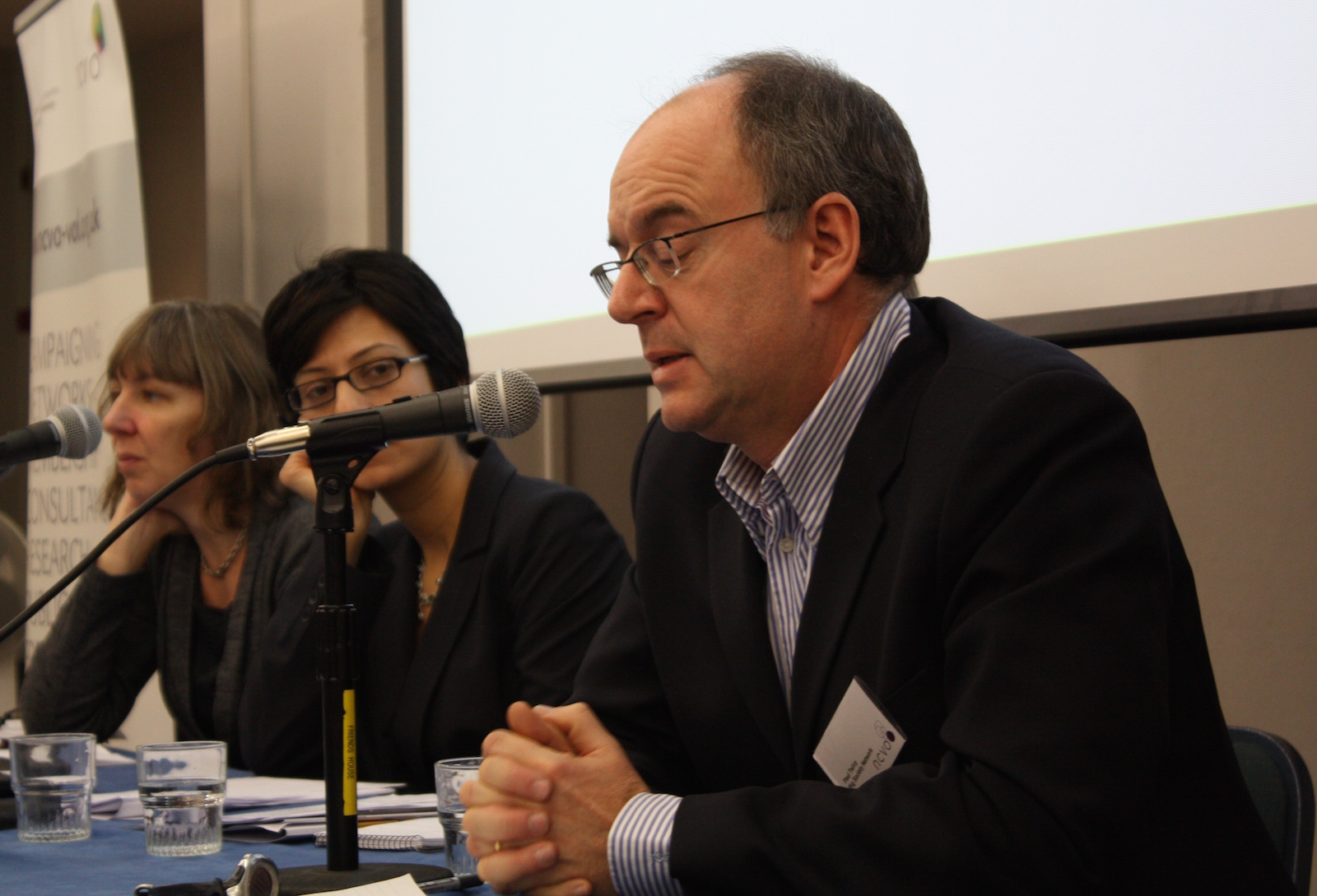 Paul Twivy, former CEO of the Big Society Network in 2011. Photo credit: NCVO 
The former CEO said that he'd been asked to lead the Big Society Network because of the success of initiatives he'd worked on in the past, such as The Big Lunch and Change the World for a Fiver, "which had worked in engaging citizens".
"I was asked to come in and make it practical, tangible and simple. I agreed to do that as long as we were allowed to do what we wanted to do," he said. Twivy stepped down from his position after one year.
The Big Society Network was launched in March 2010 as part of David Cameron's wider flagship Big Society initiative, which set out to devolve powers from central government to give communities more control; support cooperatives, mutuals, social enterprises and charities; encourage more citizen engagement in their communities and create a more transparent government by publishing more data. 
In 2010, Cameron described the initiative as "a national campaign for social change" that was "run by the people, for the people".
Since its launch the Big Society Network, which was owned by a charity called The Society Network, has been investigated by the Charity Commission and National Audit Office after allegations of misuse of funds. 
Among those funding decisions investigated was the £830,000 given to Your Square Mile, a project founded and led by Paul Twivy. The project aimed to connect individuals with organisations that create positive social impact. At the time of investigation, the Independent reported it had attracted just "64 signed-up groups compared with the one million predicted in the funding application".
The Big Society Network was put into administration last year and the Charity Commission put in an application to have the organisation wound up.
Twivy, the author of Be Your Own Politician, also told Naughtie that the UK has one of the most centralised governments in the developed world and that this needs to change. Citing "voter apathy with one in six people not even registered to vote, young people not voting...' Twivy went on to describe the kind of government he thought could work.
"We should have a grand coalition ideally of politicians across the Conservative and Labour parties, but of course it is not going to happen. We should have a party leader who is going to appeal to us as human beings, not just as units of GDP. Those things aren't happening so we need to reform."
Photo credit: Number 10