SEWF 2015 Growing a new economy: the countdown begins
The Social Enterprise World Forum (SEWF) is returning to Europe for the first time since its humble beginnings in Scotland eight years ago. The NGO hosting this year's event is ACRA CCS. We put their CEO Elena Casolari in the hot seat.  
In less than two months time, Milan will host Professor Muhammad Yunus at what promises to be the biggest and best attended Social Enterprise World Forum (SEWF) to date. 
The three day event will bring together a global mix of social entrepreneurs, policy makers, academics and investors to discuss how individuals from all sectors can collaborate to grow a new economy that promotes equality and environmental sustainability. 
2015 marks the eighth year in the Forum's history and sees a return to Europe for the first time since launching in Edinburgh in 2008. Led by CEO Elena Casolari, international NGO ACRA CCS is the organising machine behind this year's event. Taking some time out of her hectic schedule, Casolari calls in from Milan to talk forum timing, impact investment controversy and social enterprise solutions.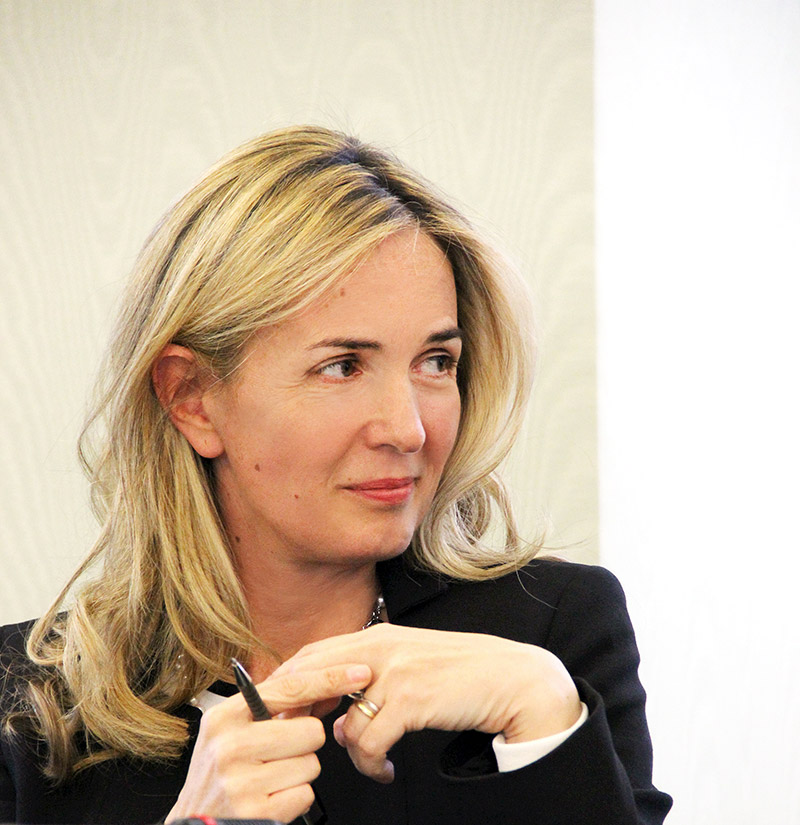 Elena Casolari. Photo credit: ACRA CCS
Pioneers Post: Can you provide a brief overview of the social enterprise landscape in Italy?
Elena Casolari: The landscape here is quite fragmented. We have a rich history of social cooperatives in Italy. There are around 11,000 and some very good examples of cooperatives which are really succeeding in delivering services and products.
There is plenty of experience to build on, but over the years the sector has lost steam because parts of it hasn't adapted to changing economic circumstances. Some organisations didn't understand that scale was important and that it would be beneficial to go to market and not be completely dependent on public tenders.
In the last year, because of a new focus on the third sector from the Prime Minister and because of the Social Business Initiative launched by the European Commission, there has been a wave of new interest and a willingness to revise and foster the sector and support the promotion of social enterprises. The government has proposed to revise the legal framework for social enterprise to try to make the sector more effective.
The new legislation proposes that both social enterprise and social cooperatives come under the same heading of social enterprise. In the coming months we will have a specific elaboration of these changes. 
Another recent development is in the types of 'sub-sectors' in which social enterprises can now operate in, for example microcredit, fair trade and social housing. The effort from government has intended to make the sector more inclusive and more competitive. 
PP: What are some of the key developments in social investment happening in Italy right now?
EC: Previously cooperatives were not allowed to have investors but recently legislation has been introduced that allows the remuneration of capital that can be invested in social enterprises. There will be a cap in remuneration but this is really a huge change and has been seen as controversial by the community and main players in the third sector.
Many are afraid this development will change the nature of the background and integrity of the social economy here, and are very much against it. Many other players, who are very aware of the different challenges the social economy is facing, welcome this new development in the law.
The social enterprise landscape in Italy will be very much affected by it, because we will see new players coming in, equity investors for example. At the moment we have only one equity fund, one impact investor looking at social investment in Italy, but discussions are taking place about the launches of various new funds. 
PP: What international social enterprise and impact investing developments are exciting you right now?
EC: As an NGO looking to find sustainable solutions to poverty and inequality, ACRA CCS's work has concentrated in developing countries over the past few years. Our experience tells us that there has been a shift away from the conventional approach to development towards a different view, which looks at social enterprises as a very effective tool of tackling poverty in developing countries.
Social enterprises are of course one of a number of players in the ecosystem. I'm not saying the old way of deploying capital is completely wrong, but I do believe it has to be reshaped and reengineered. 
The discussion around Development Impact Bonds and impact investing internationally is gaining ground among all the players in development. It's time to challenge ourselves and all the key international actors in development. 
PP: What do you hope will be the legacy of the SEWF in Milan?
EC: The Forum is coming at a perfect time here. It isn't just an opportunity for Italy but for Europe as well. I think it will offer the local government, the civil society and the practitioners an amazing opportunity to be even more aware of the leading role of the social enterprise sector can play in society. 
We have been a little bit too closed in over the years – celebrating our successes and good practises but not being very open to what was going on around us. Of course, there is a good understanding of practises in Europe, but perhaps less so of the different hybrid practises we've seen around the world, for example the B Corporation movement.
We haven't listened to the experiences of others enough. I think the forum will be a great experience for Italy and can influence the course of the legislative process to revise the landscape of the social economy here.
Header image: Piazza del Duomo, Milan Photo credit: Bert Kaufmann