Top 5 socially responsible summer party suppliers
International cuisines? Check! Vegetarian options? Check! Make your summer party is socially responsible with these suppliers.
You can't always rely on the British summer to produce sunshine exactly when you need it – whether for a wedding, over a weekend of birthday celebrations or for a staff get together. But you can make sure the food and booze doesn't disappoint… and at the end of the day that's what really counts, right?
Here's our guide to some of the top socially responsible party suppliers:
ChangeKitchen
Forget bland cheese quiches and tasteless tomato bruschettas, ChangeKitchen serves up freshly sourced, organic vegetarian dishes based on recipes from all over the world. From Greek spanakopita-inspired spinach & feta strudel slices to Thai noodle salads the ChangeKitchen caters for a whole host of events including weddings, breakfast business meetings and smaller scale family get togethers.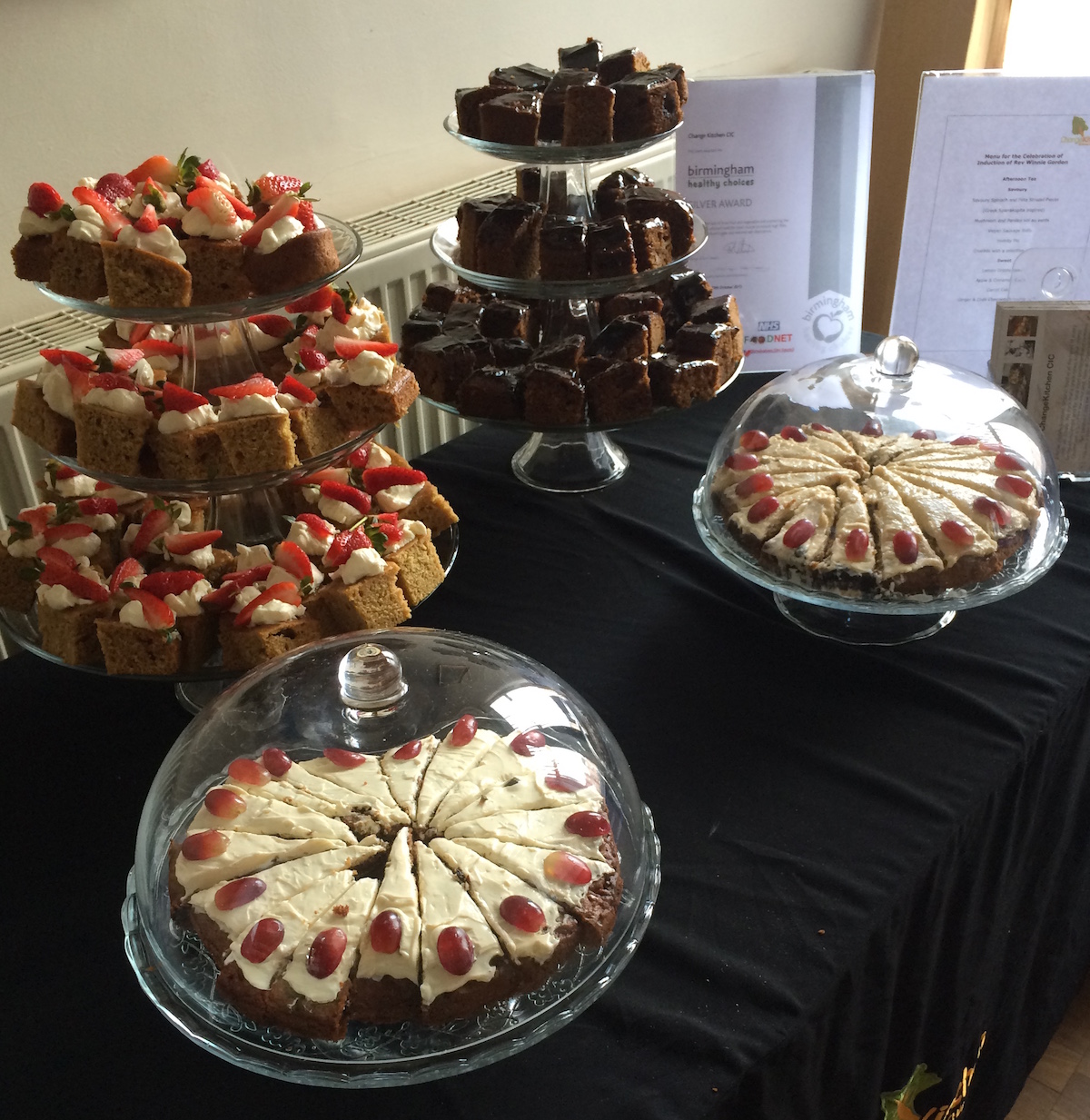 Vintage afternoon tea party. Photo credit: ChangeKitchen
The Community Interest Company founded by Dr. Birgit Kehrer provides training and work opportunities to people who face social exclusion and supports them into mainstream employment and a more stable lifestyle.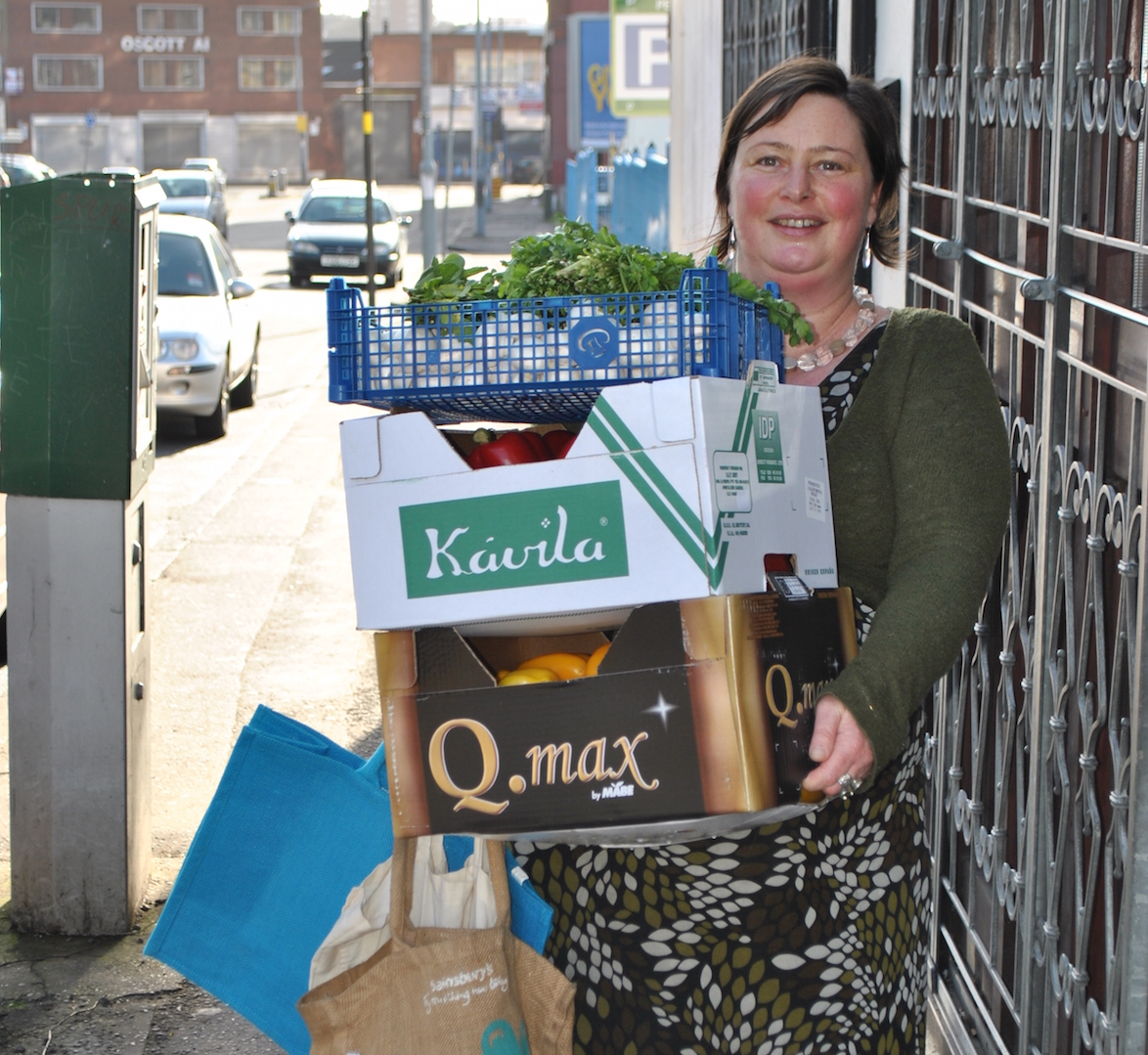 Birgit coming home from the market with fresh veg. Photo credit: ChangeKitchen
Mum's the Chef
Mum's the Chef is the catering company that serves up home cooked, truly international dishes for private parties and corporate events. It also offers a weekly meal service to add a little spice to the working day. Sierra Leonean, Brazilian and Ghanaian dishes are cooked by women and young people who have been long term unemployed due to lack of work experience, qualifications and poor English language skills. So far Mum's the Chef has enabled over 40 women get an NVQ Level 1 Qualification in Food Preparation and Cooking. 
Café Sunlight CIC
Three course meals, canapés or working lunches – Café Sunlight caters for a wide variety of events, whilst offering vocational training and employment opportunities to young people, adults with learning disabilities, ex-offenders and people at risk of exclusion. The slow cooked beef served with wild mushrooms and horseradish parcel is bound to be a party favourite.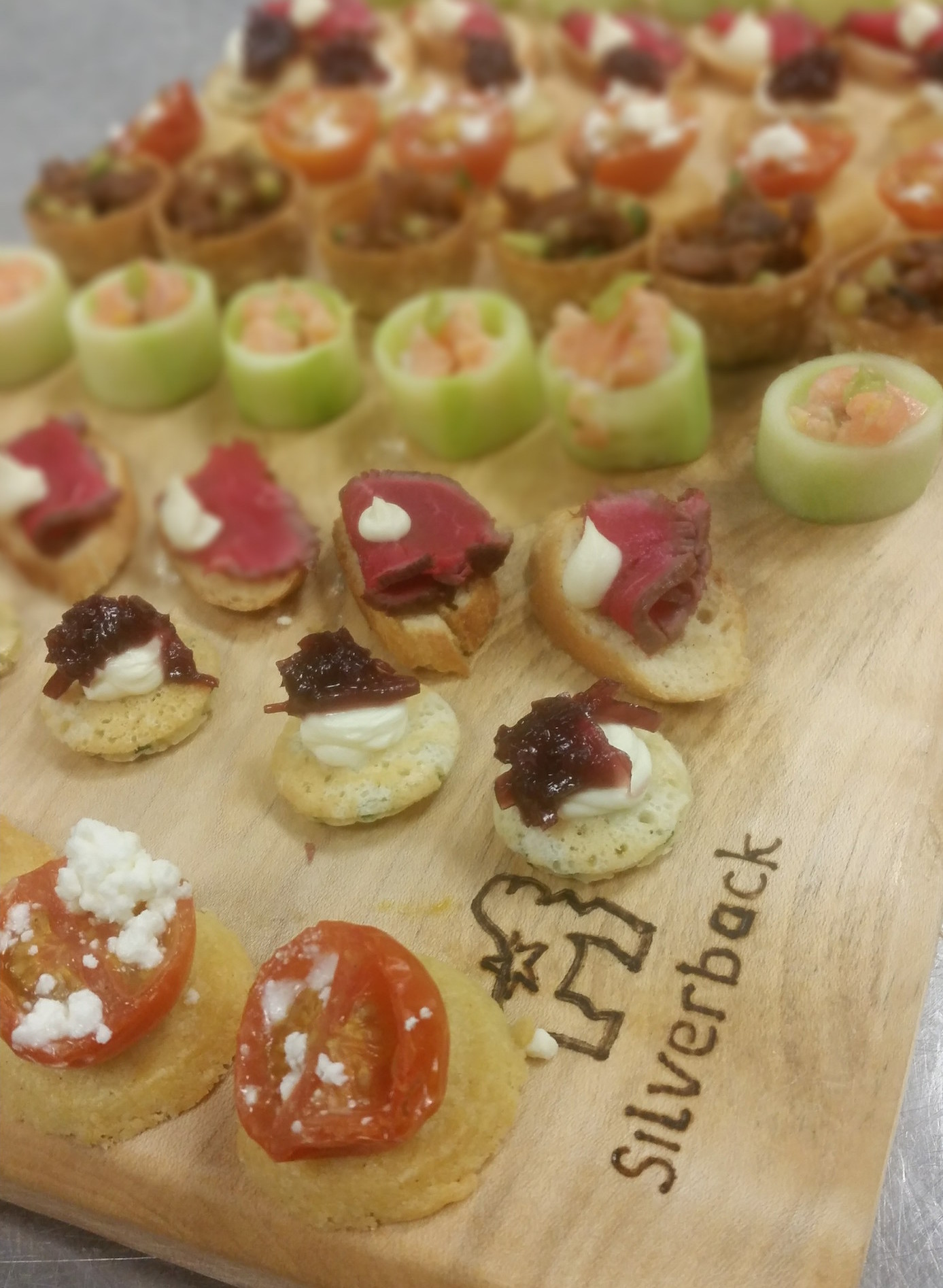 Café Sunlight canapés
The People's Food Co.
They received Downing Street's seal of approval when they served up a British themed seasonal canapé reception at number 10, and it's not hard to see why when you take a look at The People's Food Co.'s Spring/Summer menu. Zesty smoked mackerel wraps, Kentish mature cheddar, leek and mushroom flans and British beef and Whitstable ale pies are just some of the mouthwatering options, all made from organic ingredients. The People's Food Co's social mission is to promote and provide education to encourage the protection and conservation of the environment though recycling and the reduction of waste in food production. Social Enterprise UK's Peter Holbrook CBE promises: "These guys will never let you down."
Miss Macaroon
No summer party is complete without some sweet treats to complete the feast. Miss Macaroon is a Community Interest Company that supports young care leavers not in employment, education or training, as well as offenders and ex-offenders back into work through placements, training and paid employment.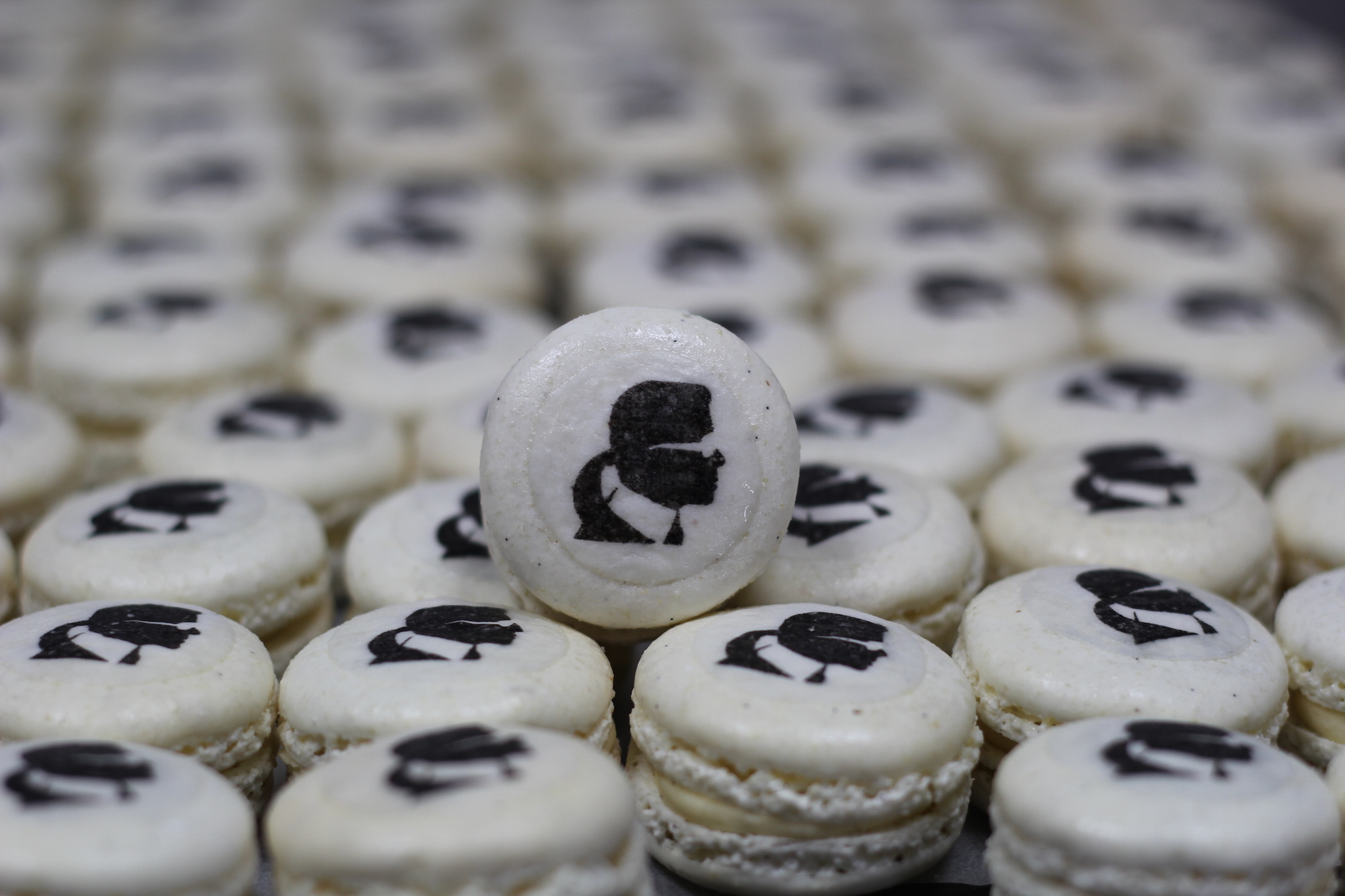 Karl Lagerfeld inspired macarons. Photo credit: Miss Macaroon
The Birmingham-based CIC supplies a wide variety of flavoured macaroons – from baby pink raspberry bites to the irresistible rich chocolate ones – and can even whip up a wedding cake themed on the French dessert. 
NatWest SE100 vital statistics: Miss Macaroon
29/920 on the Growth Index
4/61 for growth in the west Midlands
3/64 for growth in the Employment and Training sector
The NatWest SE100 Index is an online listing of social ventures, ranked and scored according to their growth and social impact. The live market intelligence platform is designed to provide a substantial data resource for investors, commissioners and policymakers as they seek to understand the landscape of the social economy and identify top performers across the UK. To find out more, click here.
Header photo: Mum's the Chef BBQ