North west social enterprise powerhouse boasts £717m turnover
Social enterprises in the north west region of the UK have grown by an average of almost 10% over the past financial year, according to research by the NatWest SE100 Index. 
The 83 north west based social ventures in the Index have a combined turnover of £717m and a combined profit increase of £5.1m. The top three sectors for profit growth were education and youth, health and social care and housing. 
Alyce Biddle, project manager at the NatWest SE100 Index, said: "It's great for us to be able to put together this infographic showing the impressive growth in both turnover and profit of social ventures in the North West.
"When conversations around the social economy can sometimes be overly focussed on London, it's important to showcase the brilliant success stories from other parts of the country – and our aim in producing these regular SE100 info-graphics is exactly that."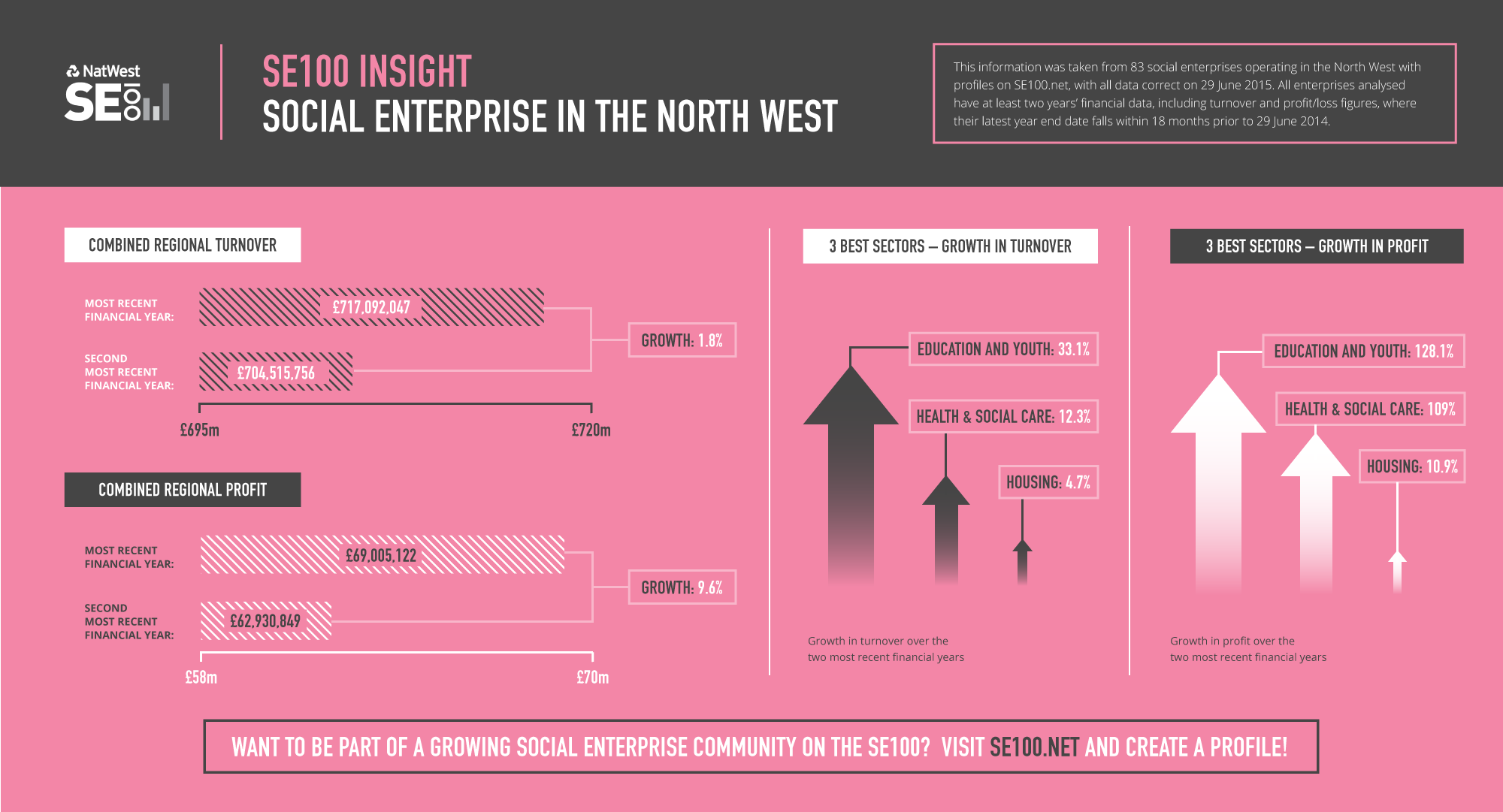 NatWest SE100 Index infographic of growth in the north west
The north west region is home to a number of the top performing social enterprises on the NatWest SE100 Index, including The Reader Organisation. Based in Liverpool, The Reader Organisation brings people with social, mental or physical issues together each week to share their day-to-day experiences whilst reading great works of literature as a group.
The organisation employs 115 people across the UK and supports over 5,000 individuals each year through its shared reading model. Founder Jane Davis and her team are commissioned to run reading groups in facilities including care homes, libraries, mental health groups and prisons. The Reader Organisation has experienced an average of 25% growth in turnover since joining the NatWest SE100 Index four years ago.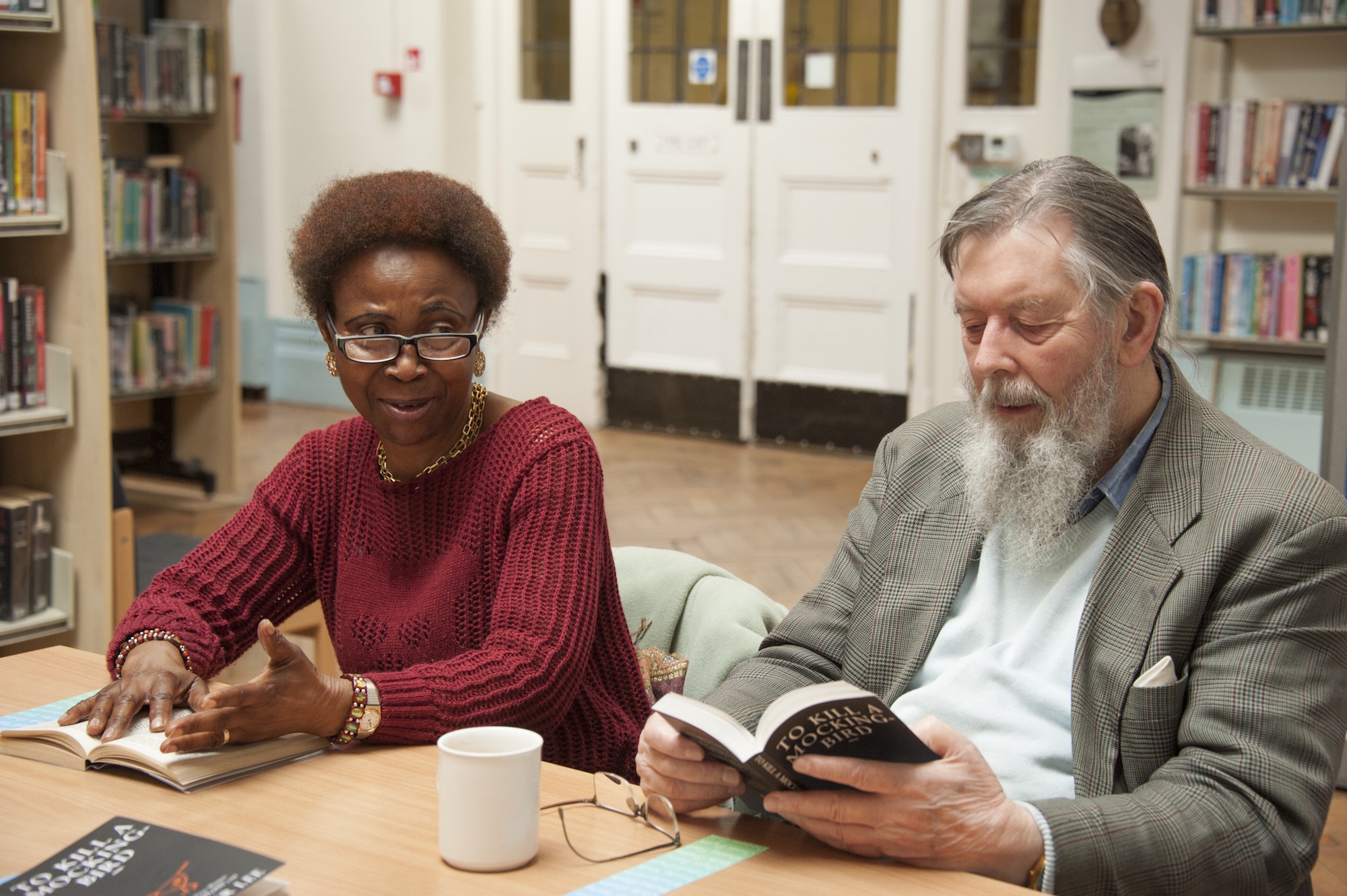 Participants in one of The Reader Organisation's shared reading groups
Davis said: "When a mental health service user told me that nothing the NHS had offered him had made him feel as good as our group, we realised we could get paid to do what we do – this was the start of turning a lifelong passion for literature into a successful business model.
"There is a lot of poverty in the North West, which means that people are always thinking hard about how to do things differently, because they have to. This means that the local organisations we work with – the councils, libraries, the NHS trusts – are very forward thinking, willing to think outside of the box and embrace the social enterprise model as an effective solution in these difficult times."
She continued: "At a time of austerity, we offer a cost effective, commissionable solution, which has allowed us to grow in a time of recession. This group mends holes in the net that some people would otherwise fall through.
The organisation's model has also been adopted by sister organisations in Australia, Denmark and Belgium.
The NatWest SE100 Index is an online listing of social ventures, ranked and scored according to their growth and social impact. It provides data for investors, commisioners and policymakers looking to understand the landscape of the UK social economy.
Julie Baker, Head of Enterprise, NatWest, said: "These new figures from the NatWest SE100 show that the social enterprise sector is in the North West is vibrant and growing. This is not only great news for the regional economy but also for the many local communities who benefit from the positive social impact that these businesses deliver."
Header photo: The Reader Organisation