Educating social entrepreneurs: students demand, UK university supplies
The University of Greenwich in London is adhering to the basic business principles of supply and demand. Students want more on social entrepreneurship, so that's what they're getting. Ellie Ward talks to Paul Stoneman and Charles Oham from the university to find out what's on offer.
Over the next month exam results will be flooding in across the UK causing celebrations, sighs of relief and clearing chaos. In September the academic year starts all over again – and for the University of Greenwich in south London this means the launch of a brand new social enterprise curriculum for MBA students. 
The new social enterprise strand of the university's Executive MBA fits into Greenwich's wider strategy on social enterprise, which includes modules and courses on the sector for undergraduate social work students, as well as an annual Social Enterprise Festival, which launched earlier this year. 
The programme director for the Executive MBA Paul Stoneman explains: "We have been providing courses on social enterprise for some time now, mainly within our public sector and healthcare specialisms, and we have recently decided, based on requests from students, to add this 'sector' as an endorsement route on our Executive MBA.
"The endorsement routes allow students to tailor their learning to a specific sector. Along with financial services, public services and maritime sectors, social enterprise has now been added to our specialism areas for the MBA."
Momentum around higher education on social entrepreneurship is something of a global phenomenon. From Harvard to Oxford, universities are recognising social enterprise as an area of academic importance.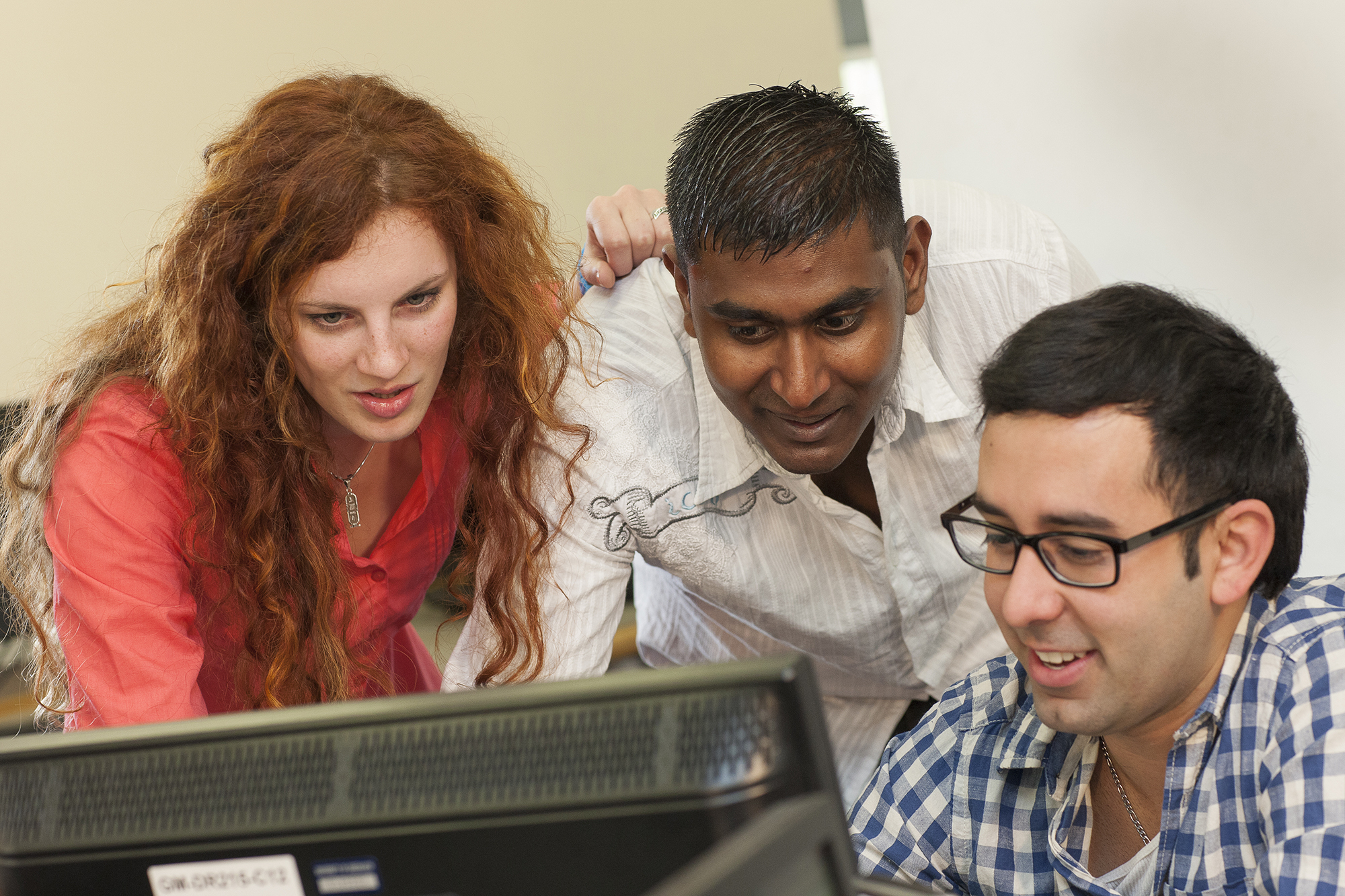 University of Greenwich students
Senior lecturer on social enterprise at the University of Greenwich Charles Oham reflects: "Over the years we have seen a trajectory in terms of the growth and interest from social entrepreneurs and students wanting to get more information and to build their capacity to scale up their social enterprise activities. Nationally, we are seeing a move towards people wanting strategic and management level input on social enterprise."
Managing impact
How does higher education on social enterprise differ to that of more traditional business management curriculums? Oham explains that the course puts emphasis on "managing multiple bottom lines" and "truly understanding what each stakeholder requires". 
He continues: "The social enterprise strand of the MBA is a strategic development programme to help students and practitioners gain an in-depth knowledge at both the micro and macro environment of an organisation. It also teaches students how to exploit opportunities – in terms of social entrepreneurship this means defining the vital social needs that must be addressed in the local community and coming up with sustainable solutions to them." 
The most important thing for us is the social impact and the difference that the social enterprise makes
Social impact measurement also makes up a key part of the social enterprise curriculum. Recognising that there are a number of different measurement methods being referred to in the sector, Oham says he "takes a broad view on the subject".
"Social impact measurement is critical for managers to understand how they are performing. We'll be looking at various measurement models through the course. We don't want to overcomplicate the issue but we do want to ensure that students are aware of the various models – simple, but effective models of social impact measurement which demonstrate to stakeholders the impact of the organisation. We will also encourage students to customise some of these models to support or enhance what they do," he explains.
The definitions debate is not something that the course takes a firm standpoint on. Oham says that "as a practitioner, researcher and member of the academic community", he feels it is his, and the university's responsibility to "have an objective view" on how exactly a social enterprise should be defined. 
"We want to make students aware of the broad landscape. The most important thing for us is the social impact and the difference that the social enterprise makes so we try to be soft on definition, but hard on outcomes in terms of what impact is it having. Sustainability and an intention to achieve earned income are also key features we emphasise students of social enterprise must keep at the forefront of their thoughts," Oham concludes.
Applications are currently open for the Executive MBA at the University of Greenwich, which will be offering students the option to tailor their course towards social entrepreneurship. To find out more, click here.