British Council boss talks critical mass for social enterprise
The CEO of the British Council Sir Ciarán Devane said that he is fully committed to supporting the development of social enterprises globally in London last night.
He told a pre-Critical Mass conference gathering: "When I arrived at the British Council earlier this year I thought it was fabulous we were involved in social enterprise and I'm behind it for a few reasons." Among those reasons he described was the increasing demand from talented graduates and young professionals to work for more socially and responsible businesses.
Devane joined the British Council in January this year having previously led the charity Macmillan Cancer Support through a period of transformation which saw it double in size in terms of both income and impact. 
Last night he reflected on the origins of the British Council, which was founded in 1934, and spoke of the natural alignment between the values of the organisation and those of the social enterprise sector being centred around collaboration and knowledge sharing. He quoted a British Council report published in 1940, which stated: "Our role is to create a basis of friendly knowledge and understanding between the people of the UK and people in other countries through the interchange of ideas. And the interchange of ideas was the way of Europe in its wiser days and should no less be the way of the world in the future."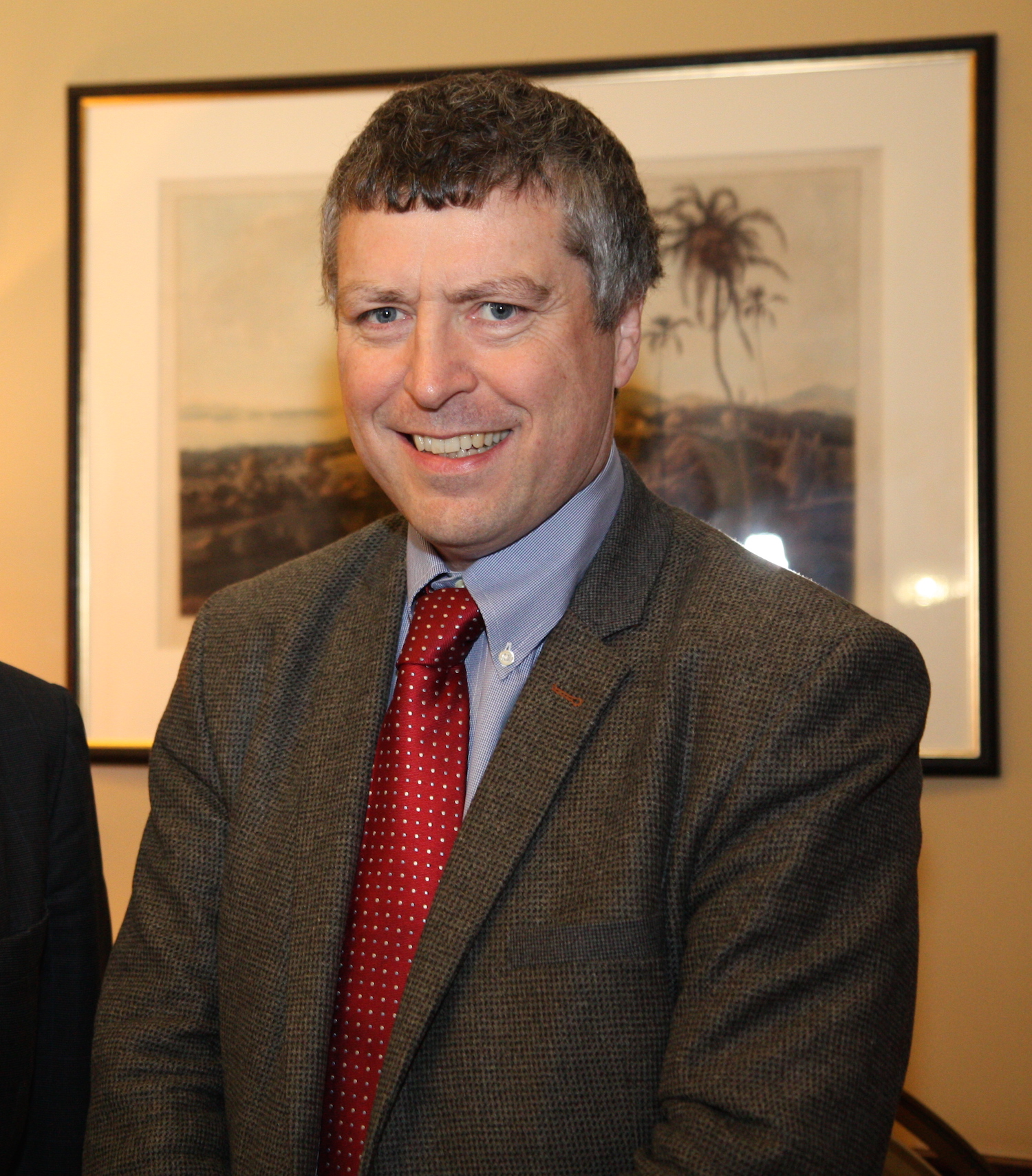 Sir Ciarán Devane. Photo credit: Foreign and Commonwealth Office
The British Council and multinational professional services firm PwC are two of the sponsors of Critical Mass – the UK's leading conference on social enterprise, social value, impact investment and corporate social innovation. 
Joining Devane at the pre-conference gathering, which took place at Brigade, a social enterprise bistro celebrating its fourth anniversary this week, was network vice-chairman at PwC Richard Collier-Keywood. He said: "For the last six or seven years PwC have strongly supported social enterprises for many reasons. First of all, it's a really good alternative business model that's starting to take off and people are looking at it across the business world and thinking about the impact of it into mainstream business. 
"Secondly, the advent of consumer power is making a huge difference to the world today. If you want to talk about something today you don't just talk about it, you use your mobile device and not only you and your friends know about it, but people across the whole world will know what you think. That consumer power is hugely powerful in terms of promoting a strong social agenda."
On day two of Critical Mass, which takes place on 19 and 20 October, global head of social enterprise at the British Council Dr Mairi Mackay will join Kevin Lynch, former president of the Social Enterprise Alliance in the US, alongside others to discuss Global Tipping Points for Social Value. 
Concluding his speech last night, Devane said: "We have to take this moment, create that critical mass and make good things happen."
This year the teams behind Good Deals and Social Value International have joined forces to create Critical Mass – the UK's leading conference on social enterprise, social investment and responsible business. To find out more about the event, which is taking place in London on 19 and 20 October, please click here.