Global social innovation round-up #38
100 solutions for a better world
Recently we were alerted to the fact that the fantastically named Laura Storm, CEO of Sustainia, had earnt the title of Young Global Leader 2016 from the World Economic Forum. Sustainia is a Danish think tank that identifies readily available sustainability solutions across the world.
Every year they produce the Sustainia 100, an impressive and beautiful 172 page document that is chock full of ingenious projects that are addressing the UN Sustainable Development Goals. Those ideas include growing bricks with bacteria (saving energy), using a by-product of coffee production as a super food and using the heat from computer servers to heat homes. It's an inspiring read. 
The World Economic Forum runs the Young Global Leaders program for anyone under 40 years old. It acts as a peer network and seeks to promote collaboration, learning and action.
On receiving the title, Storm commented: "Communicating the amazing potential of sustainable solutions is especially important now that we are in a process where the Paris Agreement has to be translated into actionable domestic policies and plans. This is a challenge the World Economic Forum is evidently passionate about, and I cannot wait to get involved with other Young Global Leaders to help ensure sustainable solutions are integrated into new society models and plans for our common future".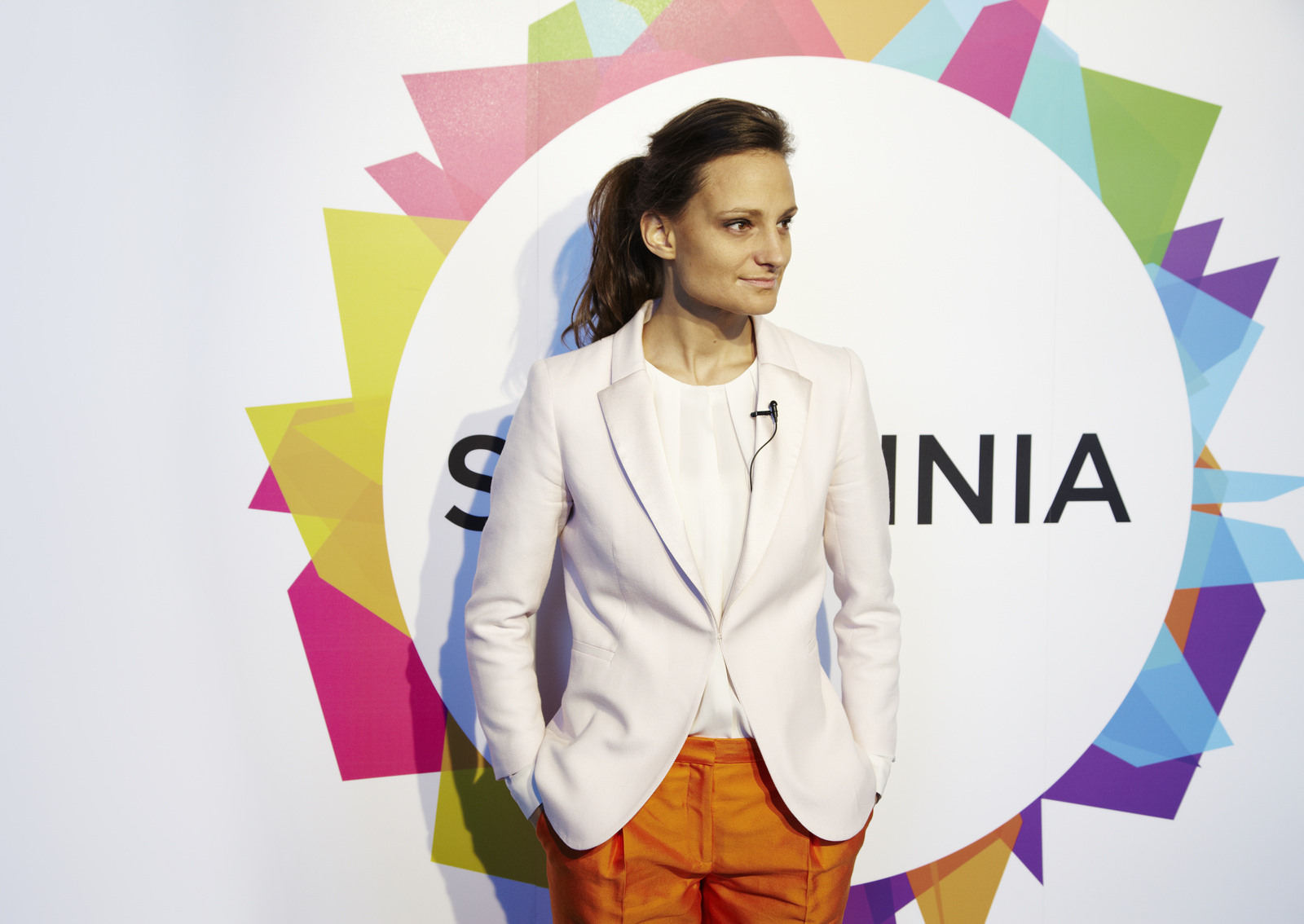 Pictured above: Laura Storm from Sustainia
India gets its first B-Corp
eKutir, a social enterprise fuelling job creation, prosperity and livelihoods in India's poorest communities, became the country's first B-Corp this month. It works across various fields, such as assisting farmers to test their soil in order to choose the appropriate crops, training local entrepreneurs to supply, install and maintain sanitation services and offering microfinance. The idea is spring people out of poverty through entrepreneurship.
Founded by Ashoka fellow Krishna Mishra, eKutir now joins more than 1500 certified organisations in over 40 countries who are using business as a force for good. The movement was launched in Britain last year and saw the inclusion of the parent company of Pioneers Post, Matter&Co, as one of the 60 founding B Corps.
Human Capital biggest obstacle for social enterprises scaling up
A report released at the 2016 Global Entrepreneurship Summit concluded that human capital is a major challenge for social enterprises as they scale up. 
The report The Human Capital Crisis: How Social Enterprises Can Find the Talent to Scale was based on input from 600 entrepreneurs in 59 countries. It also contains recommendations for what funders and entrepreneurs can do differently to address this.
Published by Silicon Valley based foundation Rippleworks, the report was produced with funding from the Omidyar Network and McKinsey. Rippleworks pair business and technology experts with social ventures that are growing to solve business challenges. 
Good Hotel lands in London
After popping up in Amsterdam for a year, the 148 room Good Hotel will be shipped to London in September. How do you ship a hotel to London? The answer is that it's fairly straightforward if it's built on a floating platform. The journey will take a day, courtesy of a 'semi-submarine' vessel.
What makes the hotel 'good' is that it's a social enterprise. The hotel trains local long term unemployed people in the hospitality industry over 10 months who are then helped to find permanent work. 70 people came off welfare and into work during the hotel's mooring in Amsterdam
The hotel is the brainchild of Martin Dresen who first founded an NGO providing education after going travelling. After a stint working in the international shipping industry, he quit to start The Good Hotel Group in 2013; three years later his floating hotel was in operation. The hotel will be found in Newham, in east London, later this year.
Photo credit: Unsplash