In search of social enterprise in South East Asia
In this photo diary, Katie Moss and Joseph Thomas share impressions from their 10,000km purpose-driven, human powered expedition from Vietnam to Nepal to discover social enterprises that focus on gender equality and climate change.
Have you ever thought about leaving your job to raise awareness of social enterprise whilst cycling 10,000 km? We decided to do just that through our project Gearing Up. On our journey cycling from Vietnam to Nepal we are exploring social enterprises that work in two fields: gender equality and climate change.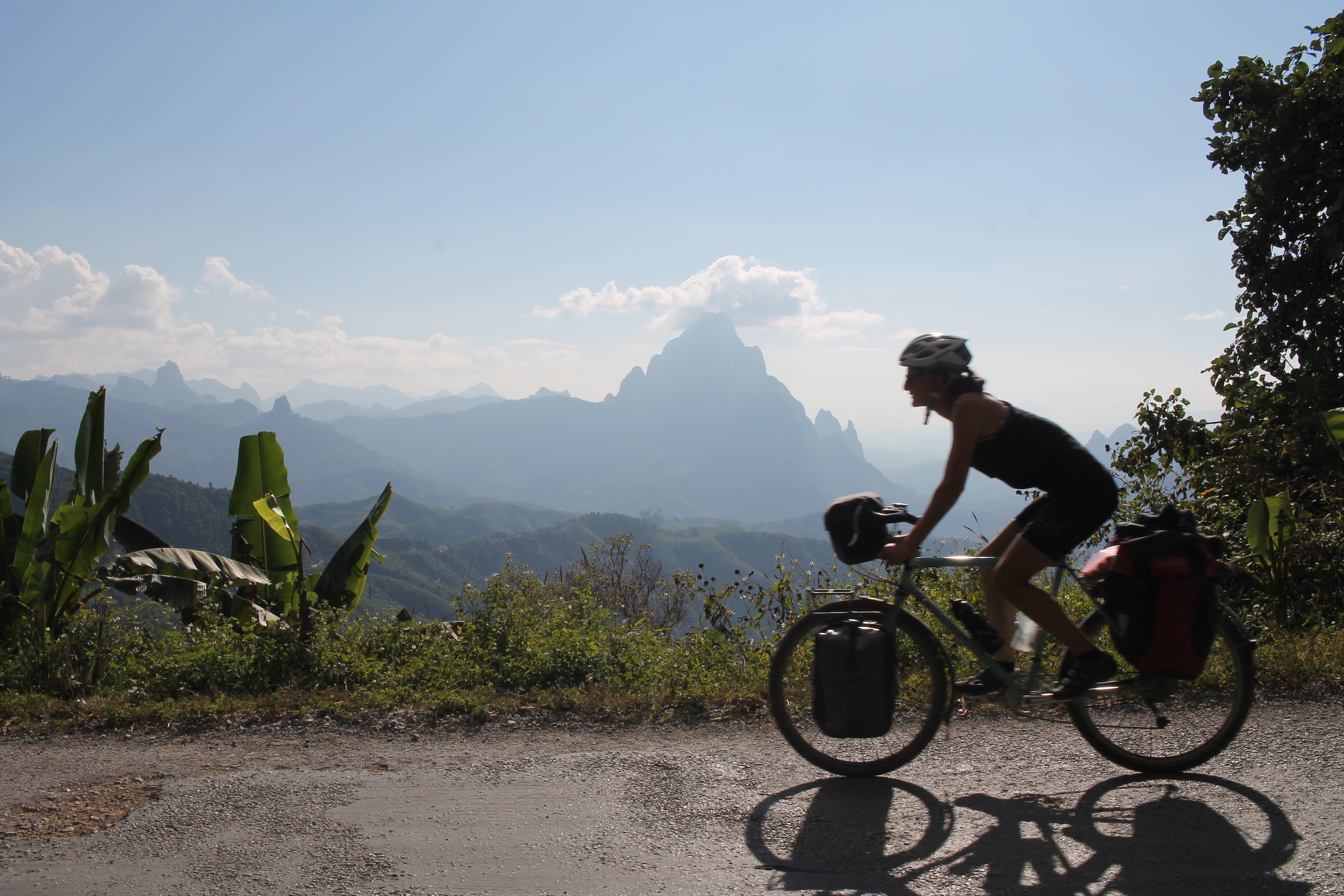 On average we spend 15 days cycling each month, typically moving for six hours per day. The longest day so far was over nine hours in the saddle – tricky logistics when there are only 11 hours of daylight! The terrain varies hugely from primary rainforest to bone-dry scrubland, coastal wildlife reserves to crowded cityscapes, not to mention some pretty big mountains in between. In this photo, Katie zooms past the towering, fantasy landscape of northern Laos, which provided some of our favourite views so far as well as a welcome reward for a huge climb the day before. (Check out our videos for a better idea of what a day on the road entails.)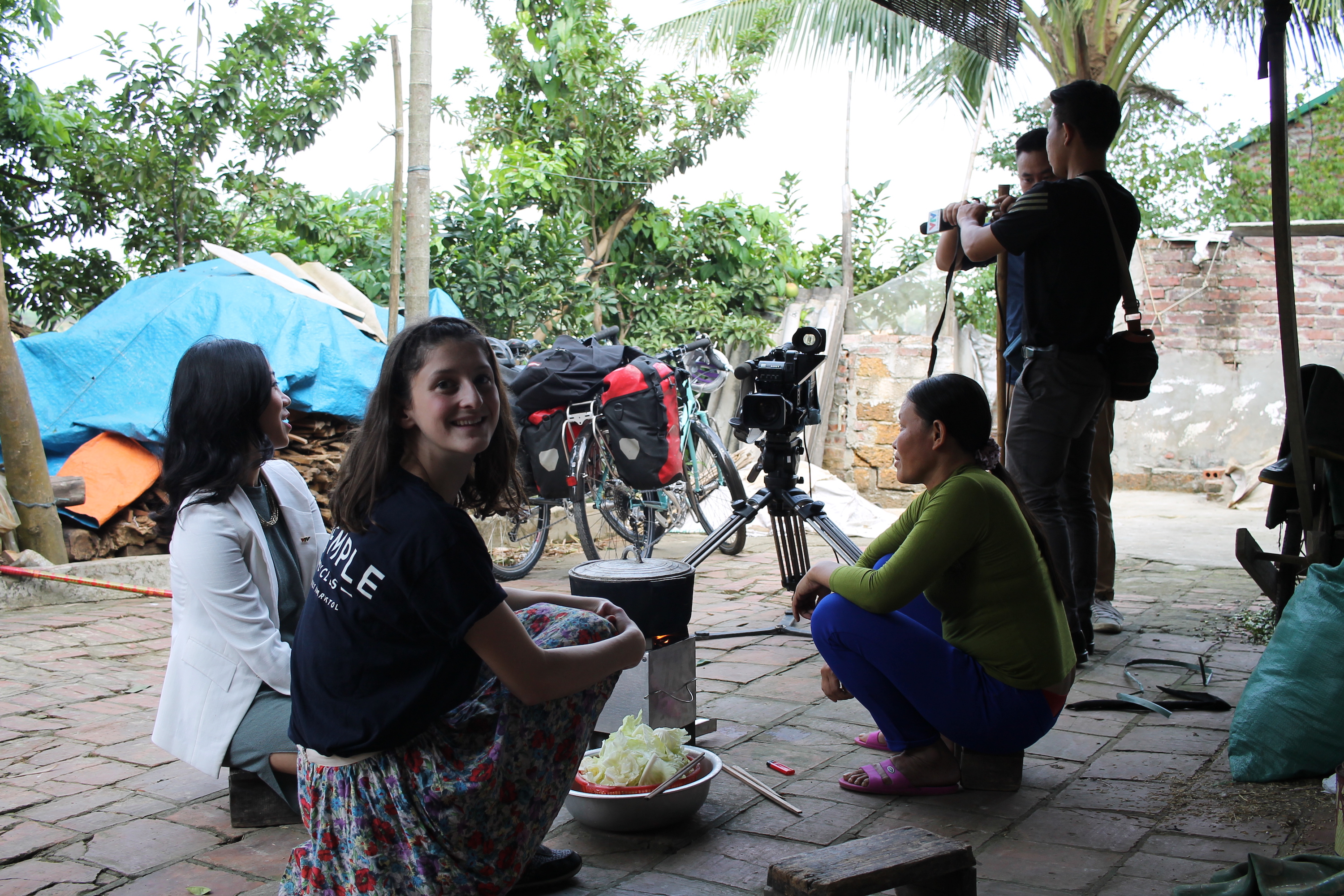 In Hanoi, the capital of Vietnam, we met a rapidly growing social enterprise called Green Generation. They produce low-cost, efficient cooking stoves as a replacement for traditional cookstoves, which are notorious for causing respiratory illness. These improved stoves particularly effect women as they not only have to spend less time foraging for wood, but are also the principal beneficiaries of the reduced emissions. The British Council were hugely supportive of Gearing Up and introduced us to their network of contacts – their enthusiasm rubbed off on Vietnam's biggest national TV station (VTV), which gave us an eight-minute slot on prime-time TV. (See our media coverage here.)  
Women in Vietnam are pioneering and leading the social business sector in their country. Here are three of the most inspiring women we met.
Uyen Le, with her business partner, Dao Mai, runs Viet Trang Handicraft. Having gained a Masters in Global Enterprise and Entrepreneurship at the University of Southampton, Uyen returned to Vietnam and has focused her energy and work on generating positive social and environmental impacts whilst growing a business and promoting a sustainable lifestyle brand.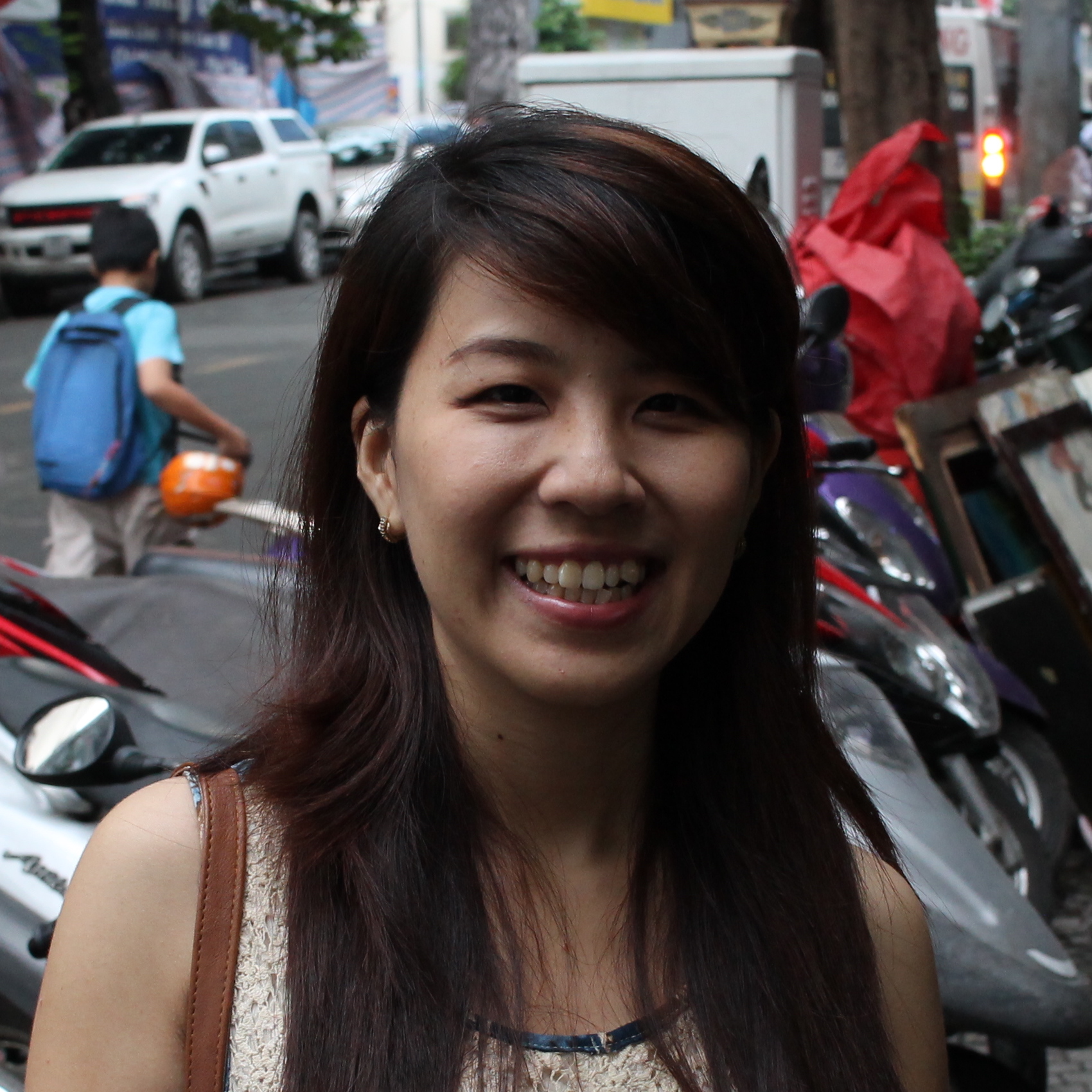 Having worked in schooling for over ten years, Jenny Phuong is now establishing a high-quality sponsored nursery school for the children of impoverished migrant workers in Ho Chi Minh City. Low-cost, government-run nursery schools do exist, but because they are all over capacity, workers who have migrated to the city from the countryside are not allowed to send their children to them. Currently, their only alternative is prohibitively expensive private schools.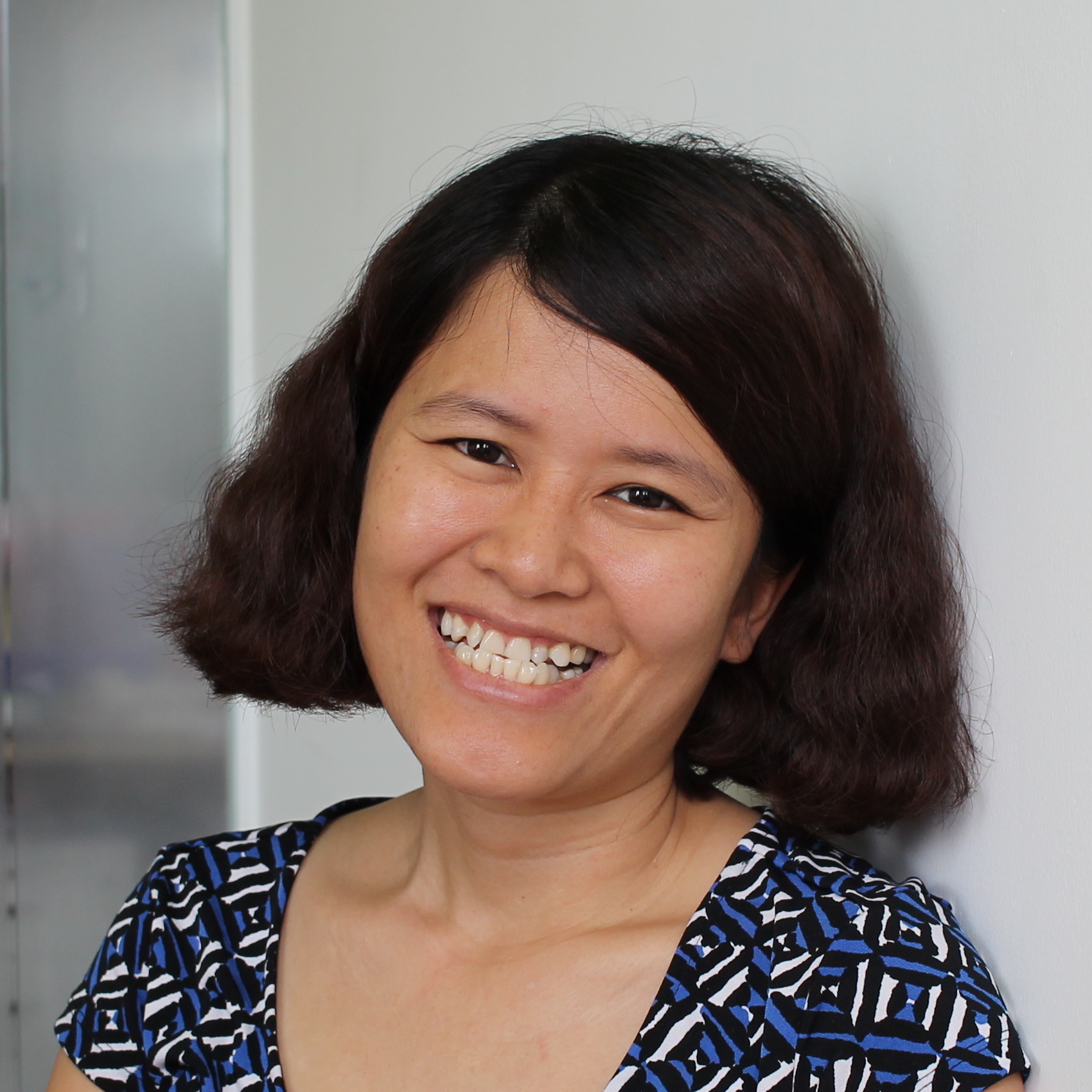 Tra Tran leads the organisation Supporting Social Enterprise Community, based in Ho Chi Minh City. Having set up a successful chemical company, Margaret has since focussed her time on supporting social projects and businesses. She set up Ariska, which organises vocational training courses and supports women to set up their own small businesses and sell their products online.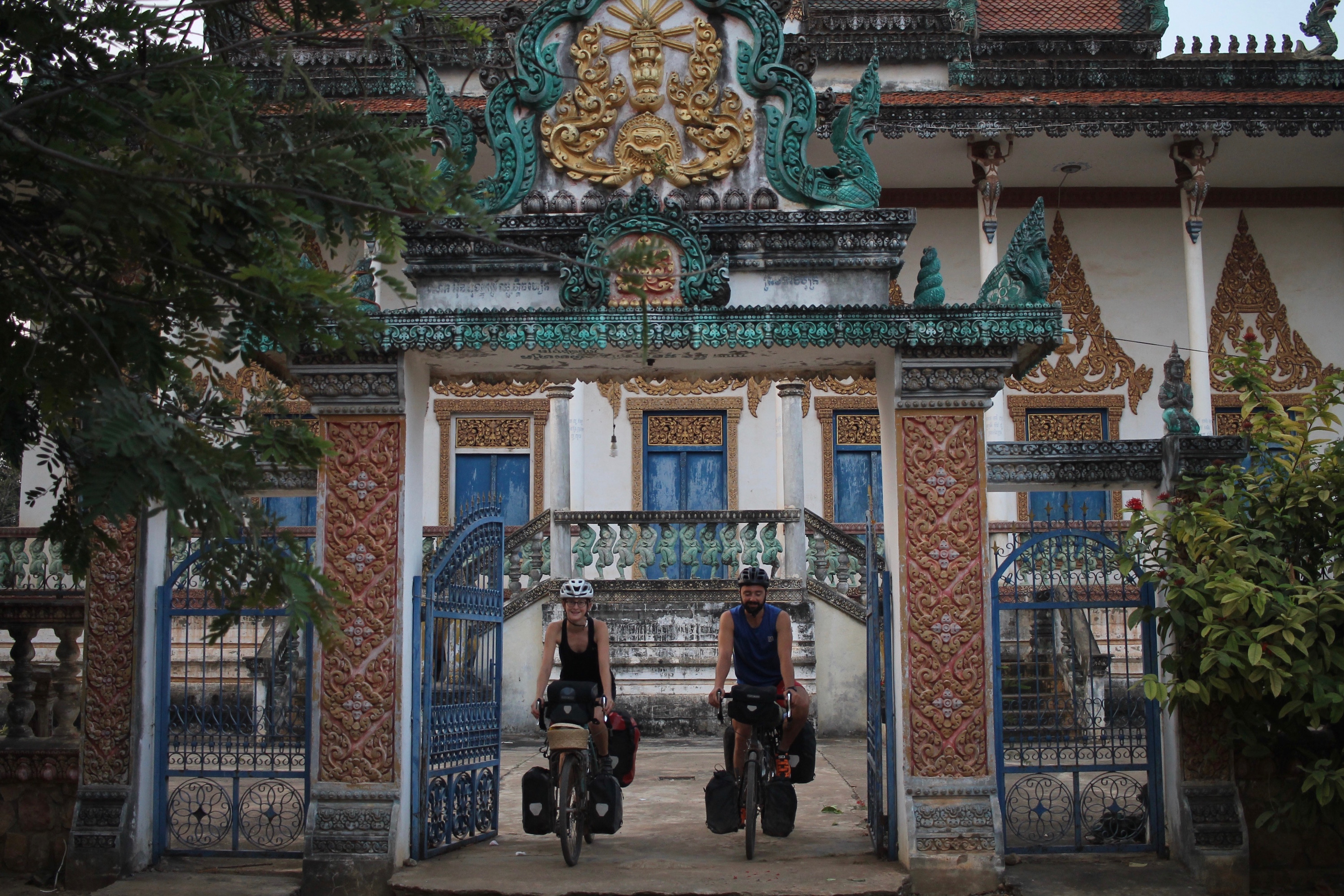 In Cambodia and Thailand, Buddhist monks are wonderfully hospitable and happily let you pitch your tent in their temple grounds. We're sure this is where 'glamping' gets its name. We are able to use their showers (a big tub of cold water that you pour over your head with a little bucket) and sometimes even get solid ground under foot and a roof over our heads – luxurious! At one temple, we were met by a contingent of the Thai army who were using the temple as their base. They were equally happy to house us and the leader ordered his men to make us comfortable.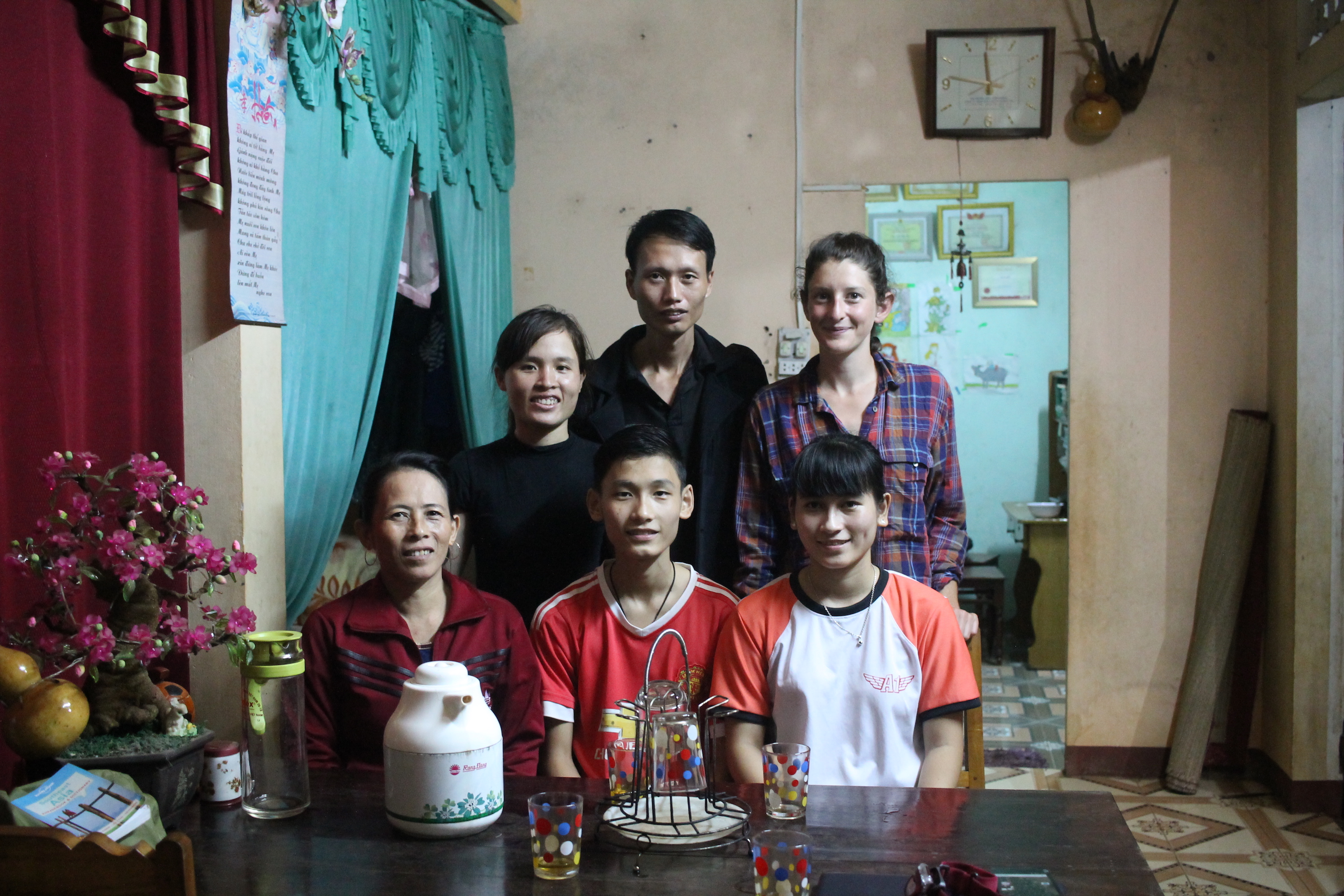 In Vietnam camping is not only socially unacceptable, it is also near impossible! Land is either mountainous jungle, industrial farmland or residential. Luckily a nha nghi (guesthouse) can usually be found right where you need it. There were a couple of times that we arrived in a town or village and the realisation dawned that there was no guesthouse in sight. With the light diminishing, we'd ask people in the town whether we could pitch our tent outside their home. This would usually be met with nodding heads, but not always. We stayed with this family one evening and even though they offered us their beds inside their house, we assured them that we really do quite like our tent!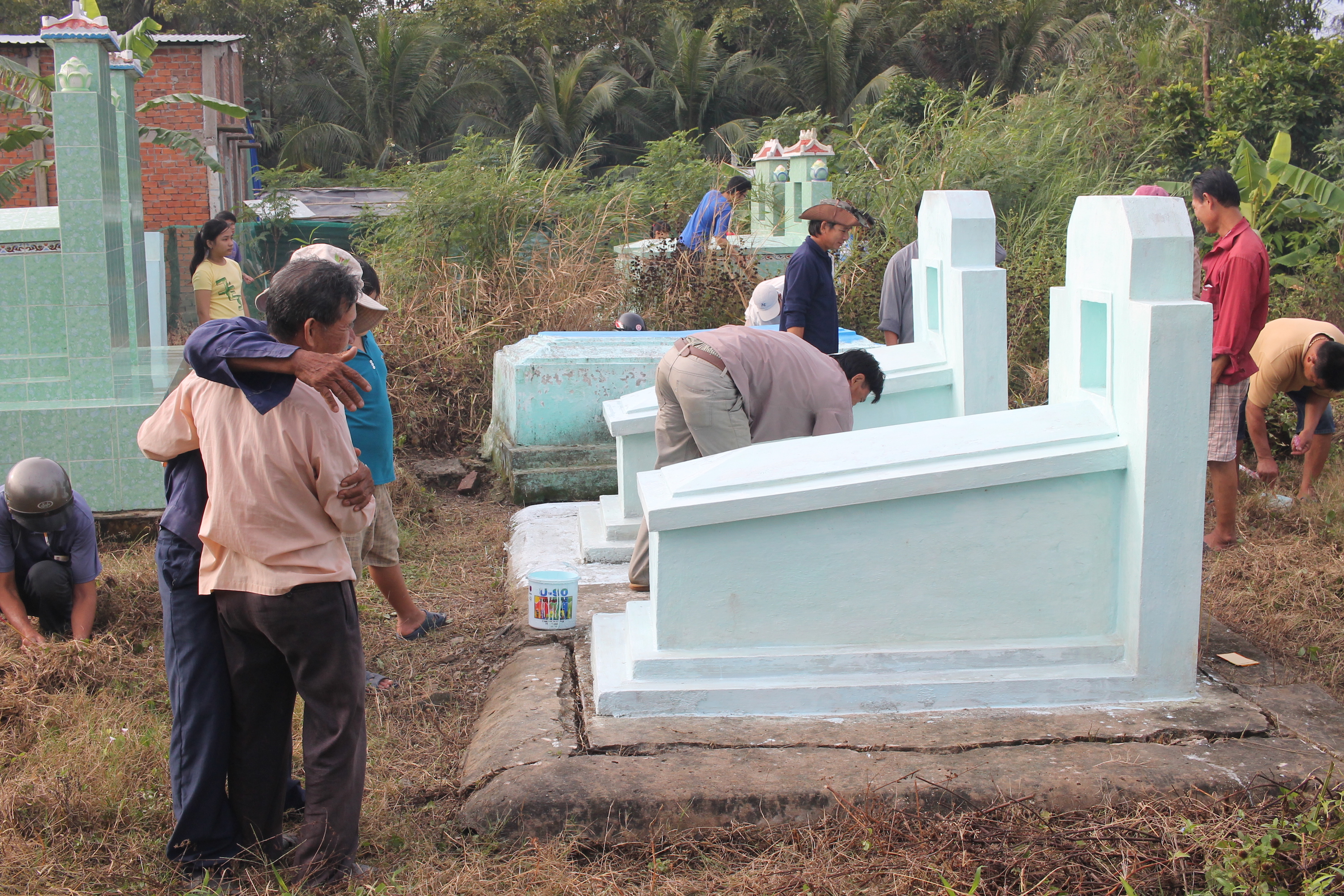 We are sometimes unexpectedly invited to stay in people's homes. On one occasion in the Mekong Delta this invitation coincided with the beginning of the Vietnamese New Year celebrations when families honour the memories of their ancestors by cleaning and repainting their tombstones. Our host was adamant that we joined the family on their annual ritual. These insights into people's lives are what makes travelling by bicycle so appealing – we'd never receive the same invitations if we were travelling by bus.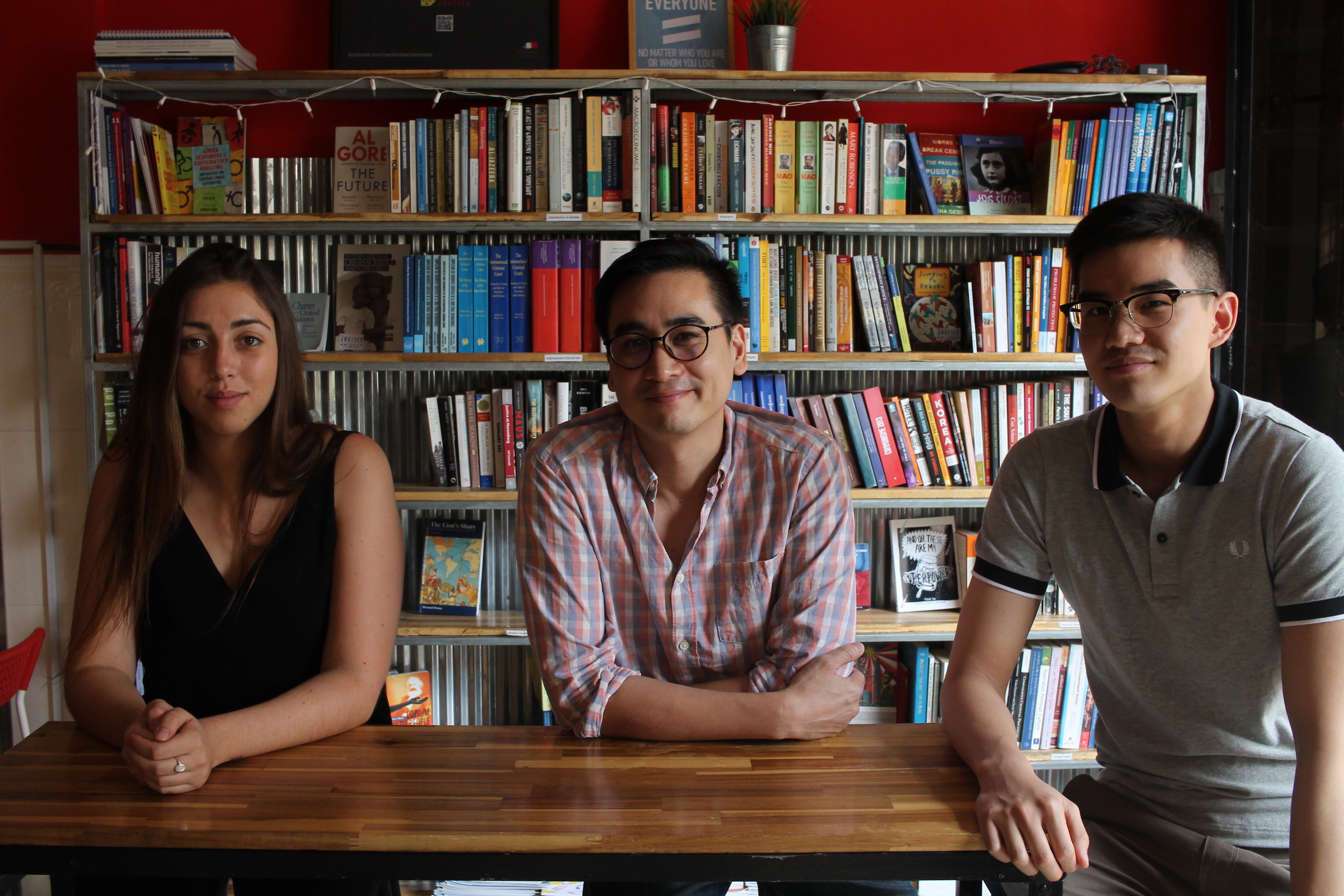 Destination Justice is a not-for-profit organisation that works to ensure that ultimately everybody knows their rights and has access to the judicial system. Led by their president Rodolphe Prom (centre), the son of Cambodian parents who left for France during the Khmer Rouge era, Destination Justice have also set up the Justice Café and Library in Phnom Penh, the capital of Cambodia. The café is a social enterprise that aims to provide a participatory space with freely accessible books and resources to support young people advocating for better justice in Cambodia.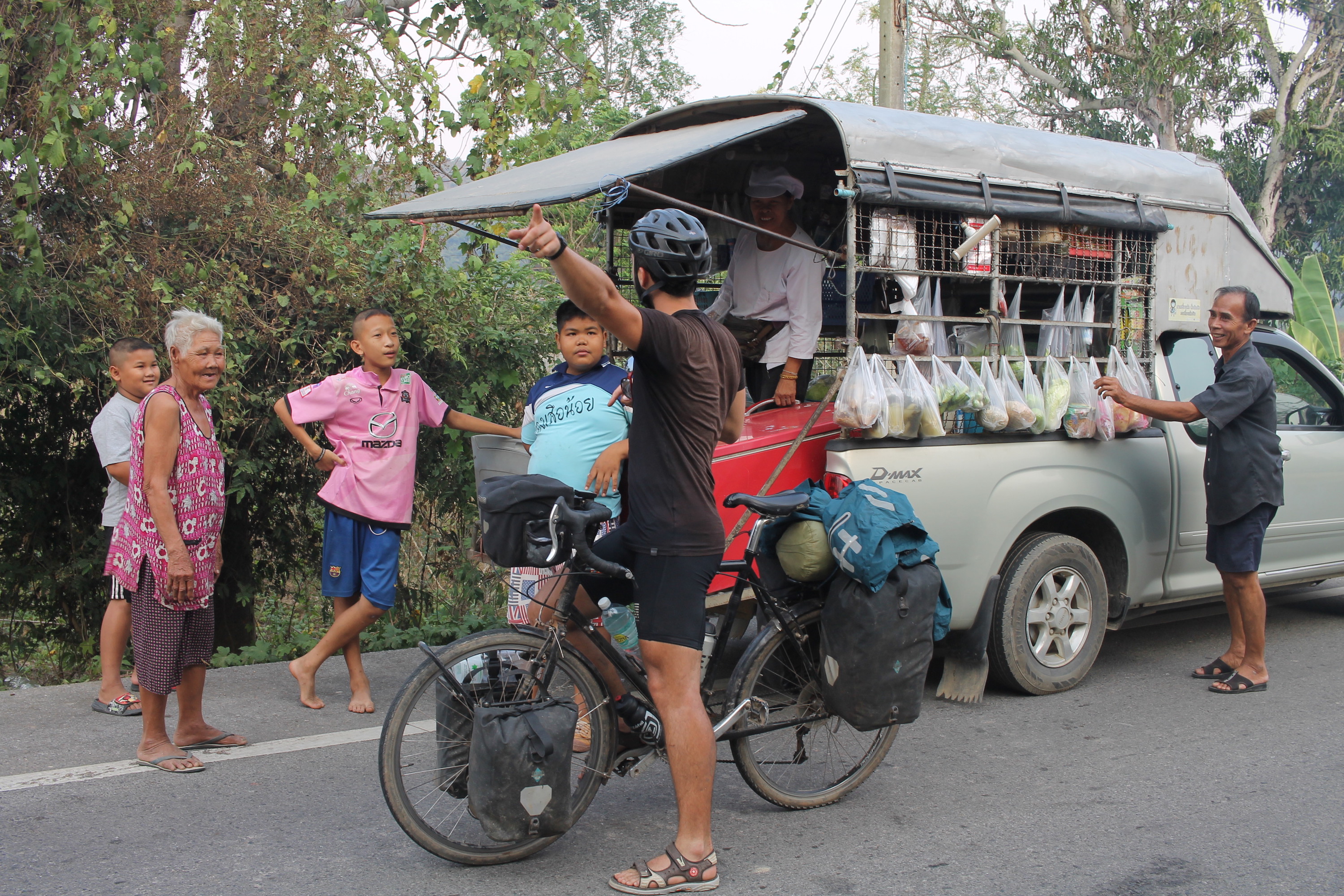 Most people we meet on the road can't speak English, which results in us using sign language, our minimal but improving south-east Asian language skills, and occasionally Google Translate. This is in stark contrast to the eye-opening conversations we have with leaders of social enterprises, almost all of whom speak excellent English.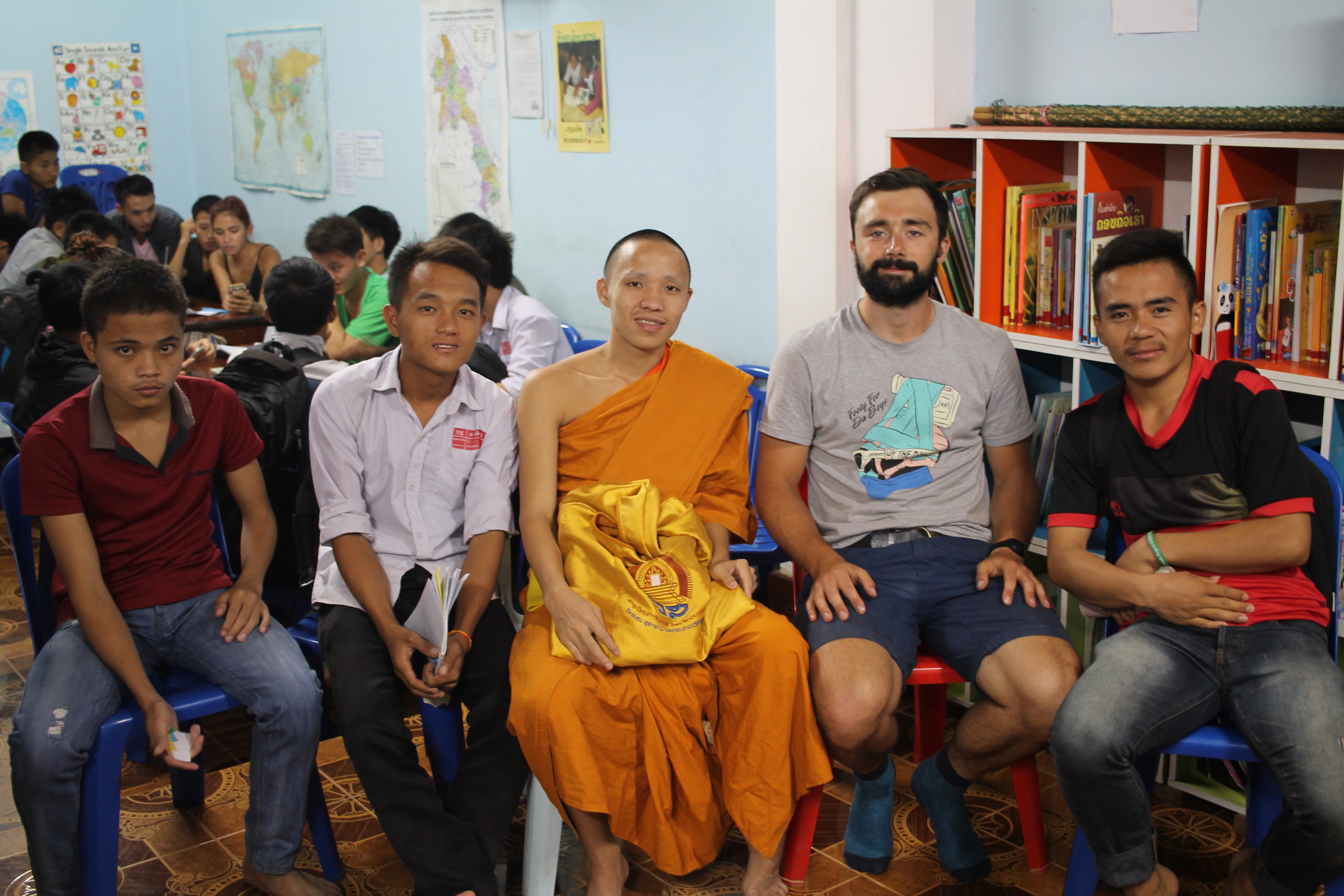 Big Brother Mouse, a social enterprise, is a genius idea to catalyse communication and language learning. They run nightly language 'exchange' classes in the touristy Lao town of Luang Prabang. Local students get a chance to practise their English with English-speaking tourists; the tourists get to learn about Lao culture from chatty young people. Big Brother Mouse is also a major Lao book publisher and donates books to children across Laos, helping improve the country's poor literacy rates.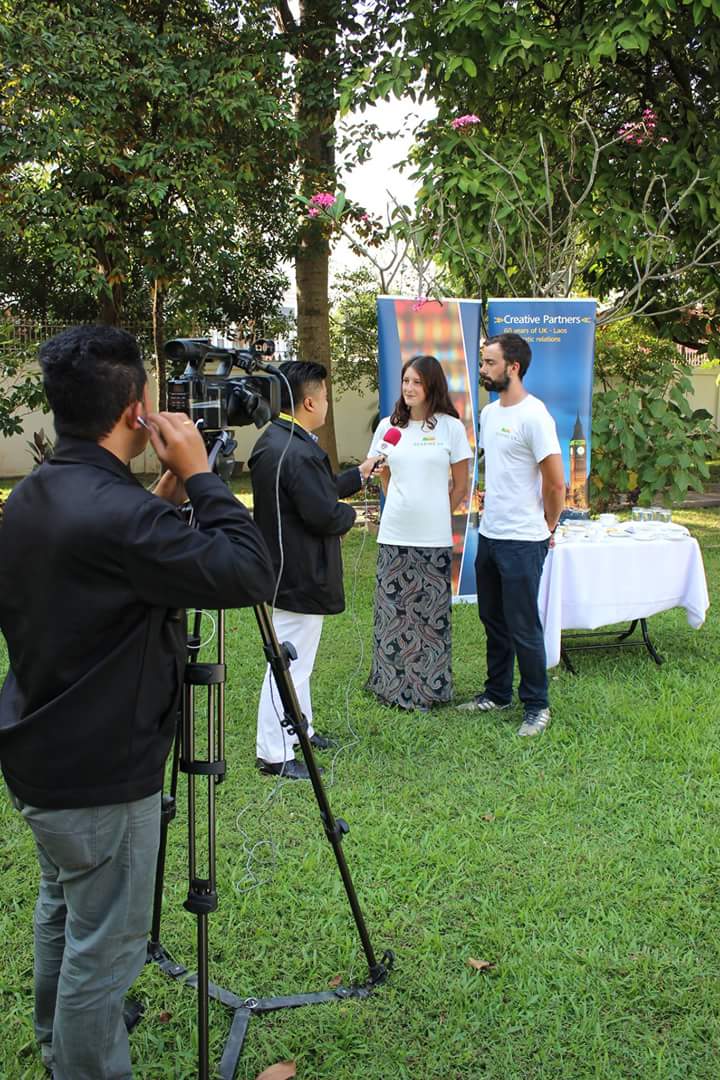 In Laos we were invited for coffee with the British Ambassador. Lao National TV came to interview us, which was a great opportunity to spread the message even further about the importance of social enterprise, gender equality and climate change. (Watch the interview here).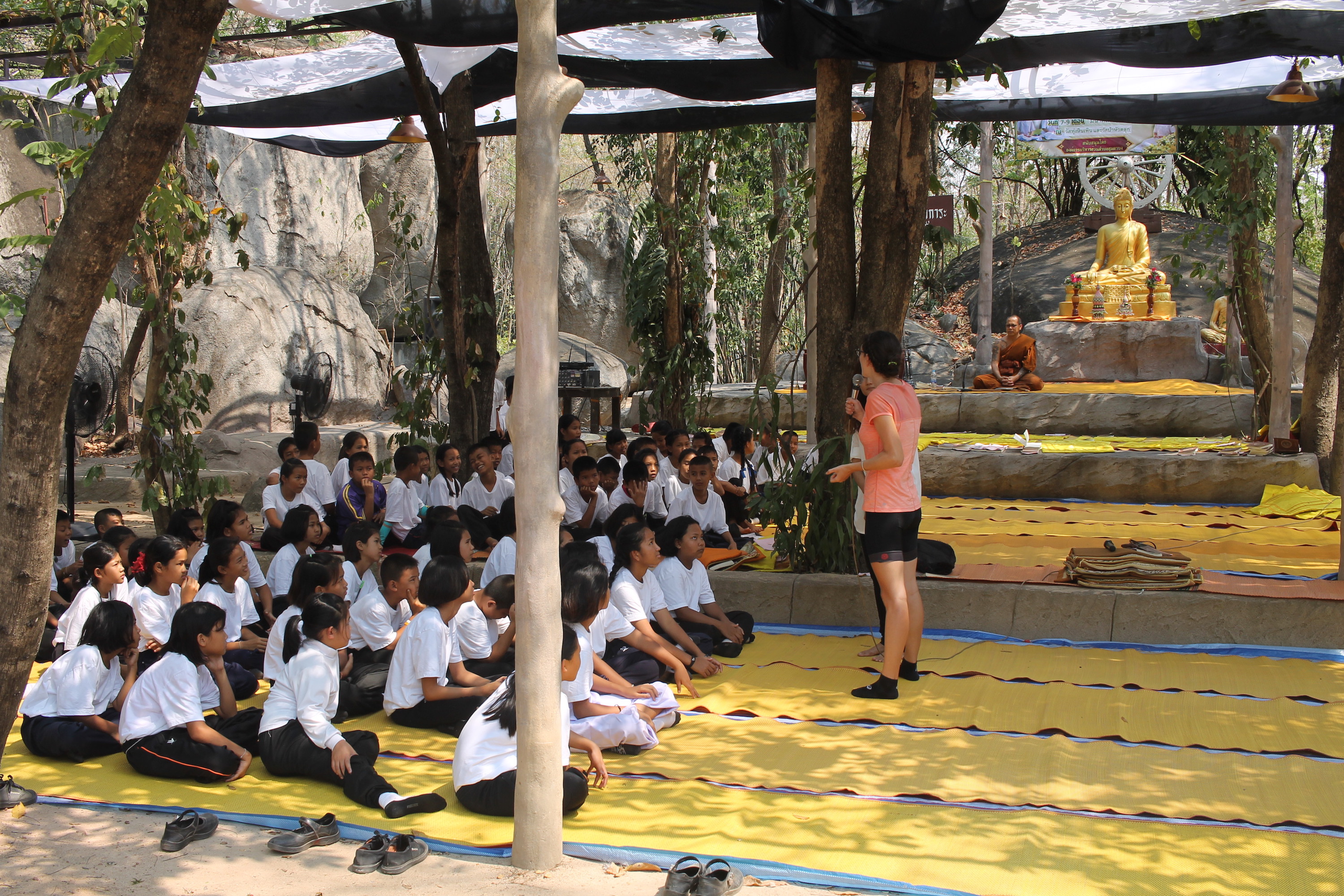 On International Women's Day we happened to stop for a break at a temple where 90 schoolchildren were attending a three-day meditation course. Their teacher thought it was a great idea for us to tell the children about our project. We were really impressed when we asked what the significance of that day was and one of the children knew the answer. They were so engaged with what we were saying that the stream of questions kept coming and we finally had to bring the conversation to an end to let them get their lunch.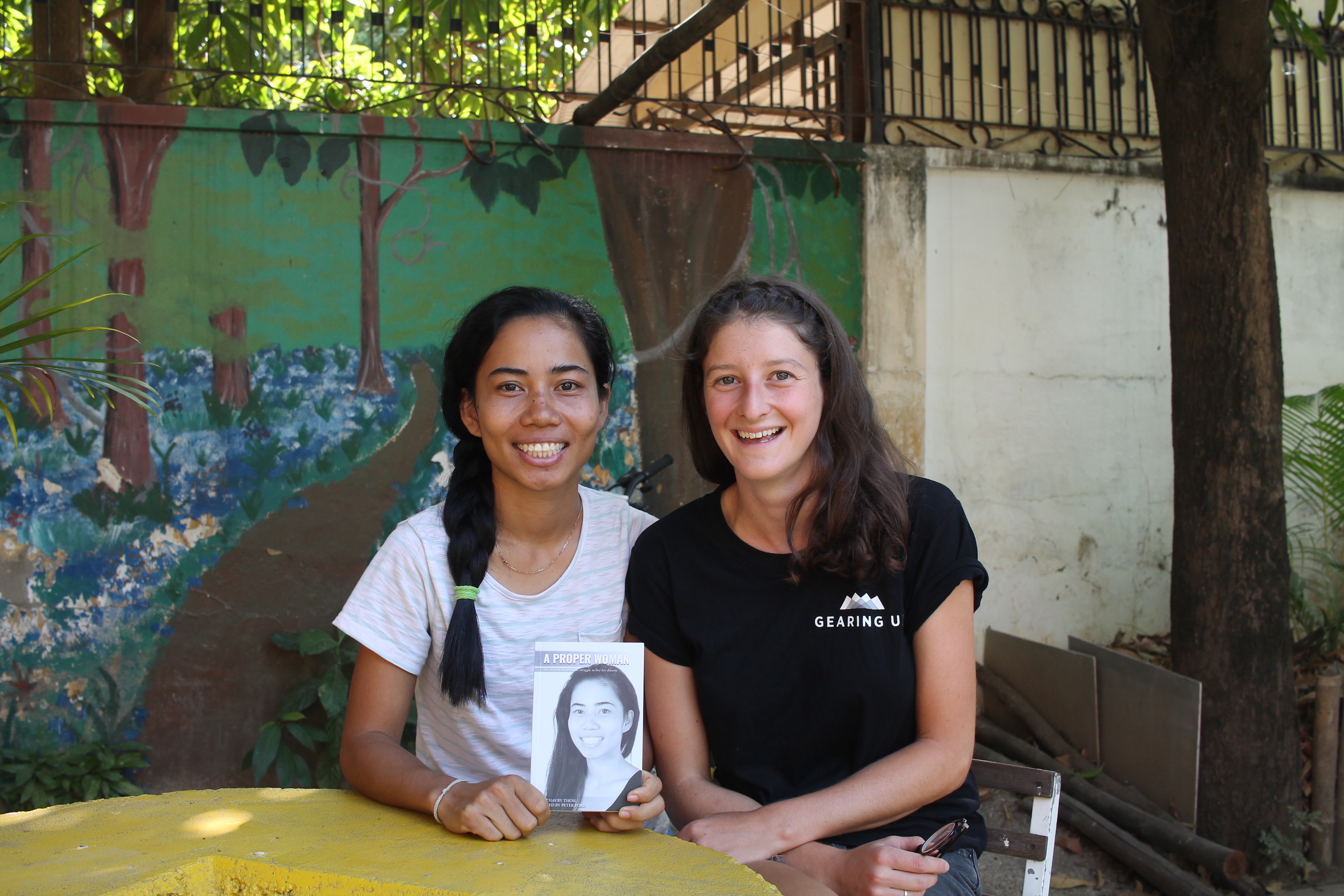 Thavry Thon is the Cambodian author of a newly published book, A Proper Woman. Her story encapsulates the power of education. Despite her rural upbringing, she has been able to challenge the traditional values and beliefs of Cambodian society. Her parents fervently believed that both their sons and daughter should receive an education even though they were stigmatised by others in their village for not sending their children to the garment factories to earn money for the family. In Thavry's words: "true gender equality in Cambodia is still a long way off, but it is also an inalienable human right that women be valued equal to men. As a woman born and raised in an unequal society, I want to speak out for the countless women who feel they have no voice. I want to inspire and encourage them to believe in their dreams and be who they want to be, regardless of the expectations of other people."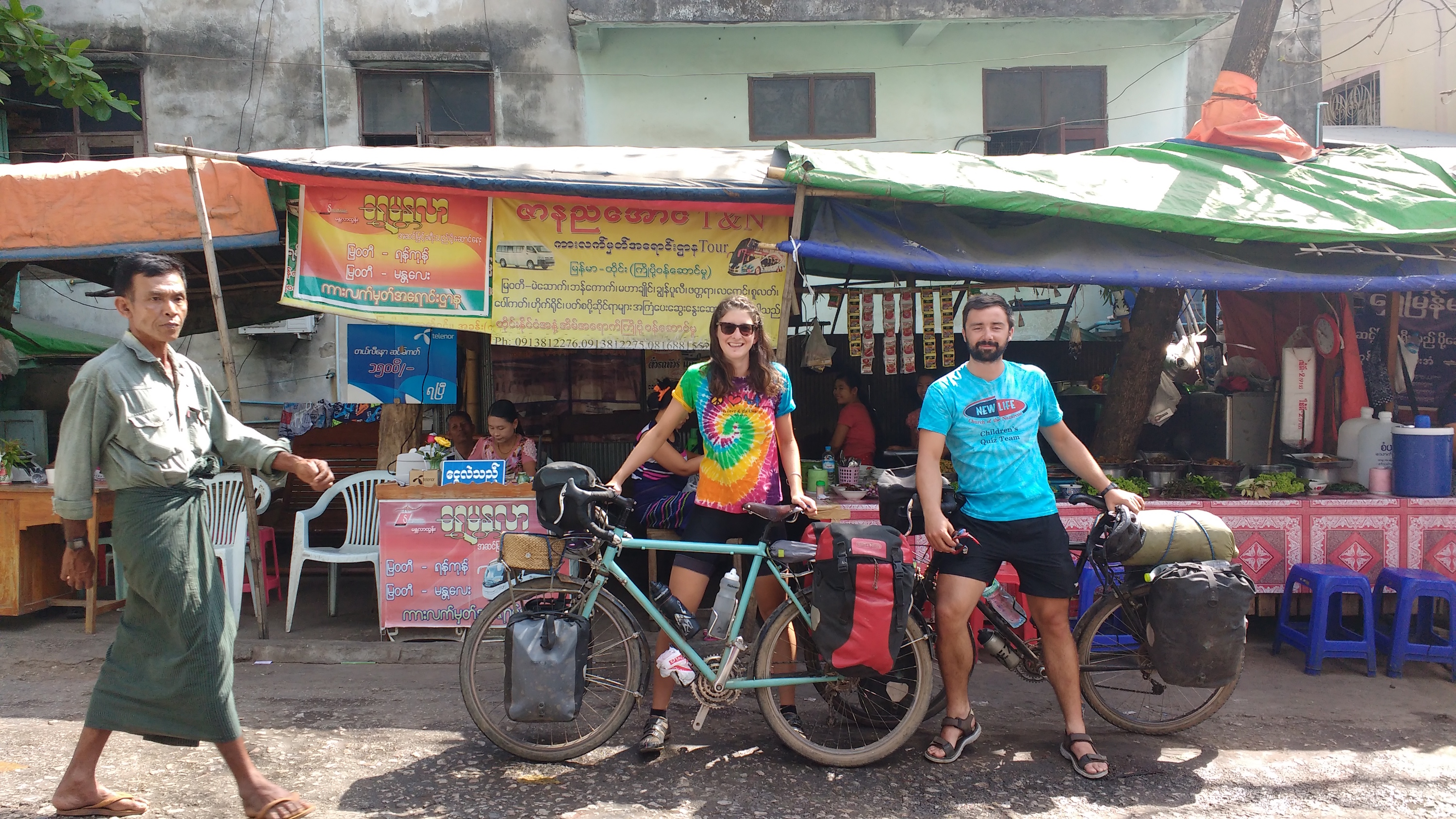 We've already cycled over 6,000 km and are now in Myanmar. Head to our website to find out more and follow us on Facebook, Instagram and Twitter for more photos, updates and stories of social enterprises we meet along the way. 
All photos copyright and courtesy of Gearing Up except for the photo of filming at the British Embassy in Laos which is copyright of the British Embassy Laos.