Social Enterprise Ethiopia Loves Learning
Pioneers Post talks to Bruktawit Tigabu, the creator of Ethiopia's most loved animated giraffe, ahead of her speech at the Social Enterprise World Forum.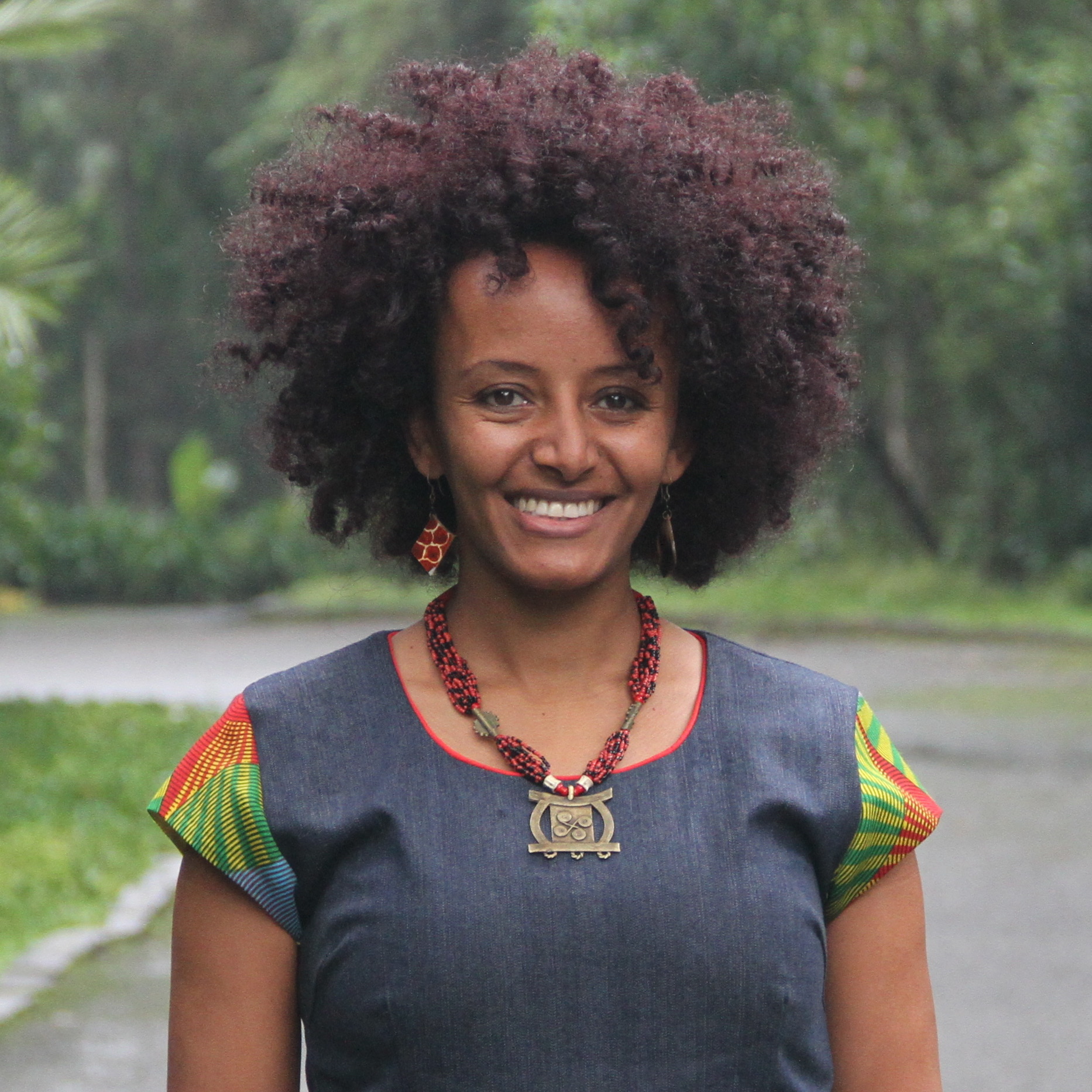 Whiz Kids Workshop brings educational TV shows, radio programmes and books to the homes of children across Ethiopia. The brainchild of Bruktawit Tigabu, a primary school teacher with the desire to bring quality education to more children, Whiz Kids was born from her living room, with an animation initially made up of some sock puppets and computer graphics.
Centered on a giraffe called Tsehai who loves to ask questions, that animation – Tsehai Loves Learning – now has 5 million viewers every week. And Tigabu hasn't stopped there. Whiz Kids has continued with a range of other series, from cartoons promoting science to Tigabu's latest project, Tibeb Girls: an animation about a group of superhero girls whose adventures will draw attention to human rights issues faced by the country's young women.
Tigabu talks to Pioneers Post journalist Caroline Hailstone ahead of the Social Enterprise World Forum, where she is due to be speaking. She discusses the birth of Whiz Kids, as well as her involvement in Ethiopia's new social enterprise network Social Enterprise Ethiopia….
Caroline Hailstone: What is Whiz Kids workshop?
Bruktawit Tigabu: We're a social enterprise that develops and produces educational media in the form of TV shows, radio programmes, books and telephone apps to bring children the gift of a quality education.
CH: How did your Whiz Kids journey begin?
BT: I was a school teacher and was looking for ways to reach a range of children with good quality education, especially those in early childhood. Not many children get the opportunity to attend kindergarten or pre-school programmes, because many of those require high fees.
There is much research to support the fact that children who begin education in their early childhood do well in high school and life in general. So I wanted to bring that kind of opportunity to as many children as possible. Mass media is a tool to reach children in a very cost-effective way, so that's why we created the first children's animation show in Ethiopia and that has been broadcast for over ten years, reaching about 5 million children every week.
CH: What is the animation?
BT: The show is called Tsehai Loves Learning. Tsehai is a little, six-year-old giraffe who loves to ask questions and learn from everything. She is the role model for the show and it is about the things she is learning for that day.
CH: Why do you think social enterprises are important in Ethiopia?
BT: I think we need to do business in a different way in order to challenge the massive problems we are facing: from social or environmental issues, to anything else that needs to be looked at from a different perspective. I don't think 'business as usual' can take us further than we are right now. Social business puts the beneficiaries at the centre – doing the business around them and trying to make their lives better. I think this kind of business should be promoted as much as possible.
CH: How did your position as chair of Social Enterprise Ethiopia come about?
BT: Six of us met at a social enterprise summit in Europe and we were so inspired looking at businesses from all over the world that address poverty, job creation, health, and education. We thought that if we could encourage other social enterprises in our country it could create a big impact, and doing it together is much more powerful than doing it alone.
We're taking on the challenge of promoting 'social business' to Ethiopia
We hope to grow the network as much as possible, and eventually let the government and everyone else know what social business is about. The term 'social business' is not that common in Ethiopia, so we're taking on the challenge of promoting it to our community.
CH: Has it been going well so far?
BT: Yes, I think it's going really well. We're gaining new members every day. I think a lot of people are very interested to know more about it because all six of us do different things but all of our businesses are very interesting.
CH: What do you hope to achieve in the upcoming year with Whiz Kids?
BT: We're going to launch a new show about three superhero girls who are tackling issues like the fact that girls get kept behind from school. I want to finish the first season in the next year and a half and broadcast it in a few African countries beyond Ethiopia. So that's a new challenge that I am excited about.
CH: What challenges do you face as a woman in business yourself?
BT: As a woman it's interesting because we face all the usual trials that anyone running a business in Ethiopia faces, but with the extra pressure to prove yourself and prove that you are serious. It's not as easy as it should be – from not getting the appointment you want to have immediately to having somebody around trying to make your life harder. The challenges are different but in general I sometimes say to myself, "This wouldn't happen if I were a different gender."
I sometimes say to myself, "This wouldn't happen if I were a different gender"
CH: Are you looking forward to the Social Enterprise World Forum this year?
BT: I think this is going to be our springboard to really make Social Enterprise Ethiopia much stronger because we are going to learn a lot from the others there. We're really going to take this as a big learning platform to not only strengthen our campaign but also the whole ecosystem in our country. So we're super excited!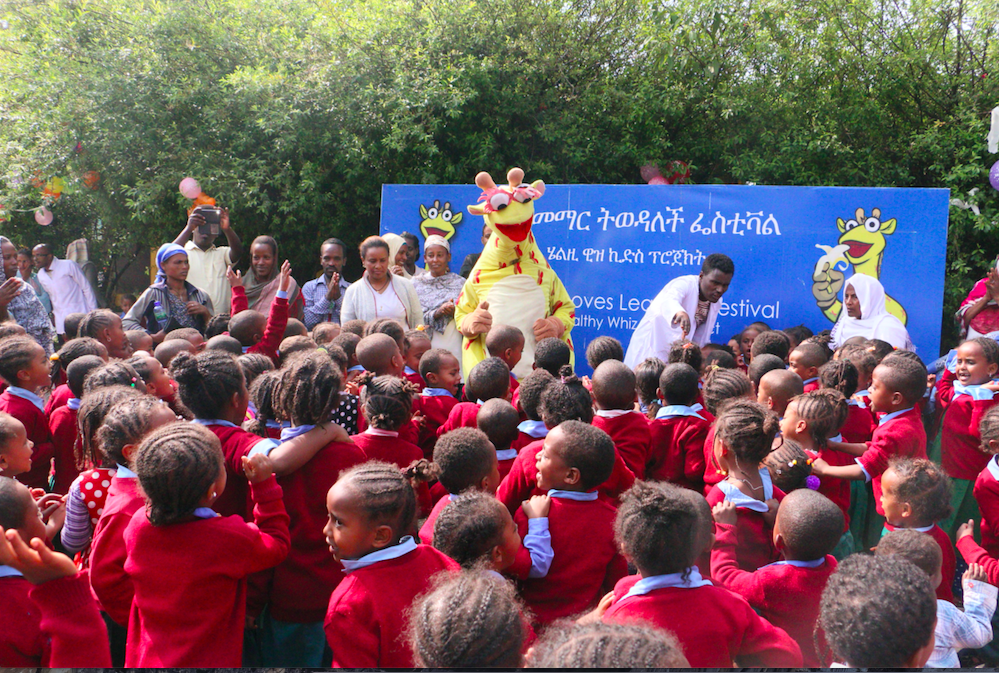 Are you attending the Social Enterprise World Forum in Edinburgh? If so, come and hear Bruktawit speak alongside fellow Ethiopian social entrepreneur Kibret Abebe in the "Best of social enterprise – overcoming challenges, changing lives" Plenary on Friday 14 Sep from 10:15-11:00.